Alabama Car Shipping
Expert auto transport services to and from Alabama
Shipping a car to or from Alabama? Read what customers say about using Montway:
I have been shipping cars back and forth from NY to FL for 20 years. My experience with Montway is the best I've ever had. Excellent communication with on-time pickup and delivery. A+ all the way!
December 10, 2022

Montway did an awesome job moving my 1974 VW Super Beetle from Los Angeles to Boise. They were easy to contact, the price was reasonable, and scheduling was simple. My beloved Beetle arrived in perfect condition!
December 10, 2022

I booked Montway to deliver my car from Florida to Maine. I received excellent customer service and an outstanding rate. The driver was courteous and helpful. I would recommend Montway without hesitation.
November 5, 2022

Montway's fantastic customer service was exactly as advertised. Not only did they honor their original price quote, the driver picked the car up on time and delivered it to the exact address requested. Great company!
September 26, 2022

The driver took care of my car, as well as the others on his truck. He treated each car like a delicate gemstone. He was so polite and informative throughout the entire process. I highly recommend using Montway!
October 2, 2022

We've used Montway twice to transfer one of our vehicles and have always had fantastic and friendly service. As a military family who moves around a lot, we will always use Montway.
November 8, 2022

I recently shipped 3 motorcycles through Montway and couldn't be happier with my choice. They were delivered without a scratch, ding or dent. I'll use Montway to transport my bikes again.
October 16, 2022

I experienced excellent door-to-door service. Their representatives were friendly and explained everything well. They shipped my daughter's car across the country. We would definitely use Montway again!
November 3, 2022

Through Montway, I've shipped two cars to Hawaii. Both times were flawless. I was very impressed with the process. I will always use Montway when shipping vehicles in the future.
December 7, 2022

This was my second time using Montway. My car was picked up in an enclosed trailer 2 days after booking and delivered within 4 days. Montway is the only car shipping service I will ever use!
September 24, 2022

Long-distance transport from Delaware to California. The transport was completed in less time than quoted. 100% stress-free experience in transporting our brand-new car across the country.
November 14, 2022

Montway shipped our vehicle from Florida to Illinois. While many of these companies used scare tactics and bad-mouthed each other, Montway gave a firm price and explained everything clearly. Our vehicle arrived on time.
November 8, 2022

I have used Montway several times and I can't say enough about them. Each driver was on time, courteous, and flexible. Dedicated and quality customer service. I've used competitors before and there is no comparison.
October 20, 2022

We experienced true door-to-door service from Texas to Florida. Our driver was very professional, keeping us informed throughout. Our car arrived in excellent condition. We've used Montway several times.
November 23, 2022

I shipped my vehicles 2,000 miles with last-minute notice. Montway did a fantastic job of facilitating quick pickup. They arrived early and in perfect condition! Montway performed way above my expectations!
October 13, 2022

Excellent service from Montway! Their process easy with good communication and consistent updates. Montway quoted a surprisingly low price, which was the final cost. The car arrived in 4 days without a single scratch.
December 14, 2022

Montway is professional with great service and pricing. My truck was picked up in Colorado and delivered to my doorstep in Maine. This is the best experience I've had yet in auto transport.
October 12, 2022

Montway's cost estimate was significantly less than others. Their customer service team was always available when I called. The driver was very polite and delivered our classic truck within 24 hours. A great experience!
October 25, 2022

I don't normally give 5 stars, but these guys are straight-up solid and prompt. Their price is more than fair. In a world where people talk – Montway delivered for us. I appreciate their service.
December 5, 2022

My experience with Montway was amazing. As a military family, we appreciate the military discount and making this an easy part of relocating! I definitely recommend Montway.
September 27, 2022

With concerns of shipping a classic car over 1,500 miles, Montway's communication was top-notch. The driver respected and protected the cargo. They were quick, easy, and reasonable, moving my car in just two days.
October 1, 2022

Montway shipped two cars across the country for our move. They responded to our questions promptly and their prices were the lowest. The cars arrived in excellent condition. We would use them again!
December 11, 2022

I booked Montway to transport a new car to my granddaughter for Christmas. They picked it up on time as promised and took it to her driveway in perfect condition. They did an excellent job!
December 8, 2022

Montway provided excellent customer service and was worth every penny. If you want to protect your vehicle from the elements, go with an enclosed transport.
October 25, 2022

Second time shipping with Montway Auto Transport. Communication was spot on and the car arrived in 3 days from Florida to Kansas. I will continue to use this amazing service!
November 16, 2022

I used Montway to transport a vehicle from MI to PA. I booked Friday and my vehicle was delivered to my driveway Monday morning. 100% satisfied and grateful for the experience. I would recommend Montway to all!
September 24, 2022

This is the second time this year I've used Montway to ship a vehicle long distance. I have been fully satisfied with all aspects of their service from getting a quote to their on-time delivery.
December 1, 2022

Montway's service was outstanding and their price was competitive. My car was picked up in Buffalo, NY and delivered just 3 days later in Colorado. Big thumbs up!
December 11, 2022

Montway shipped my motorcycle with ease. They have a straightforward process and I could communicate with them anytime. It was the right choice for me. Great company!
October 1, 2022

Montway is a great company if you are moving your vehicle across the United States. The crew loaded it on the truck in 15 minutes. In 72 hours it was delivered and parked in my driveway.
November 5, 2022

900000
+
Satisfied customers
Trusted by the world's largest brands








Car shipping in Alabama
Transporting your vehicle to or from Alabama
Alabama is a state of history, music, culture and natural beauty and is home to approximately five million people. In "Sweet Home Alabama" you'll find plenty to do—from relaxing on beaches or spelunking in mysterious caves to checking out the music scene or devouring unique culinary masterpieces. This southeastern state is also home to significant landmarks from the American Civil Rights Movement, making Alabama a meaningful destination for tourists around the globe.
Every year, over 25 million people visit Alabama and many become long-term seasonal visitors or decide to make a permanent move after spending time in this welcoming state. If you plan on staying awhile, it makes sense to take your car, motorcycle, truck or recreational vehicle with you.
Get an instant quote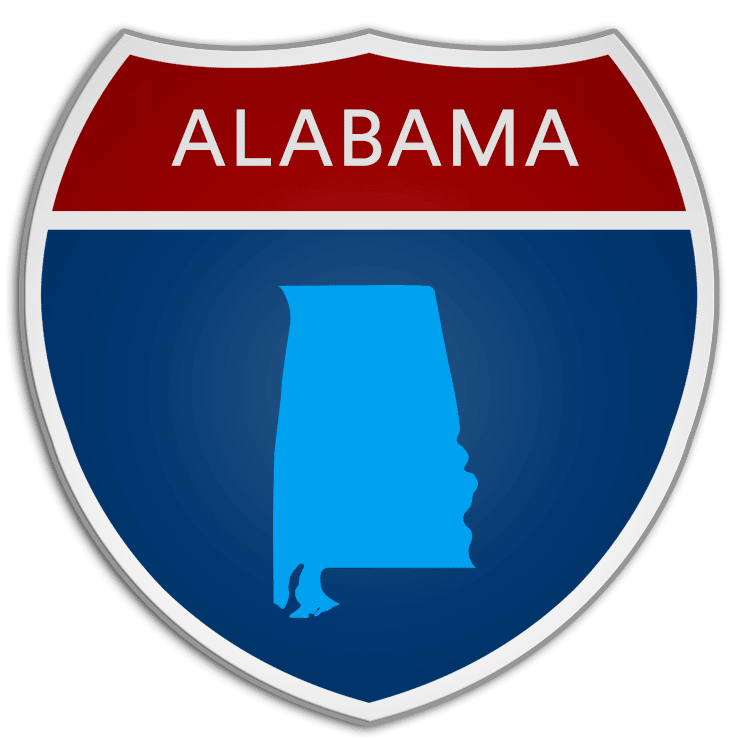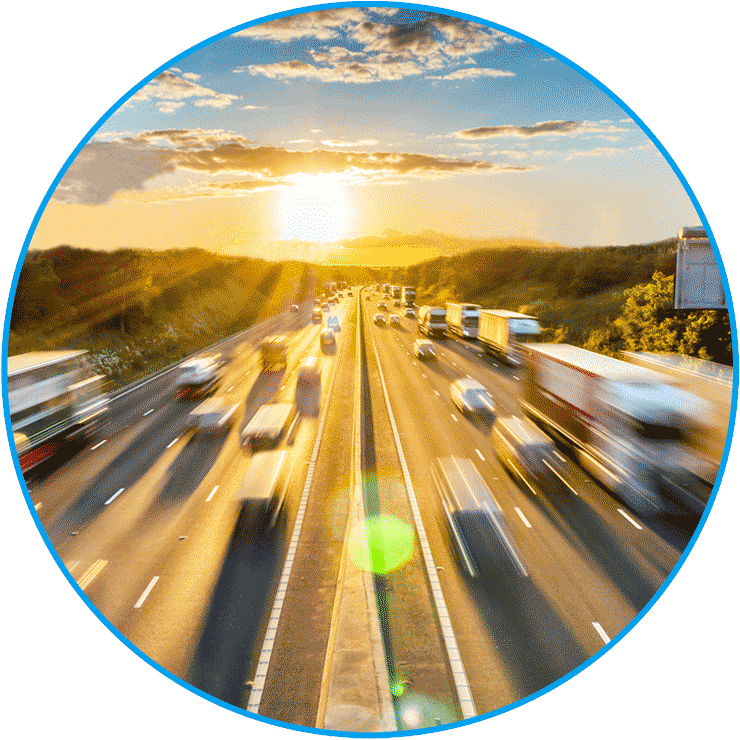 What to consider when shipping a car in Alabama
To really take advantage of Alabama's four regions—North, featuring scenic vistas; Central, home of the state's largest city; South, rich in history; and The Gulf Coast, with white sands and blue waters—you'll want your car, RV or motorcycle with you to get around at your convenience.
Ship your personal vehicle to Alabama and have it ready when you arrive! Think it may be too expensive? Good news, there are several ways to find affordable car transport and even put money back in your pocket. To eliminate the hassle of finding car shipping companies yourself for comparing rates, insurance policies and reputations, consider Montway Auto Transport. Montway arranges shipments for 225000 vehicles a year and has the expertise and dedicated service agents to meet your unique needs.
Choose the best Alabama auto transport company
You may have never shipped your vehicle, but several hundred thousand other people have, many with Montway. Reading customer reviews can help you evaluate a company's reputation and give you an idea about how they treat their customers.
Montway Auto Transport consistently delivers top-rated service and has helped over 900000 people ship their vehicles since 2007. We can help you move your car, truck, motorcycle or other vehicle to or from Alabama with confidence. Montway works with you from the initial quote until your vehicle is safely delivered and will answer any questions you may have along the way. Request a quote for Alabama car shipping or call (888) 666-8929 to chat with a member of Montway's customer service team.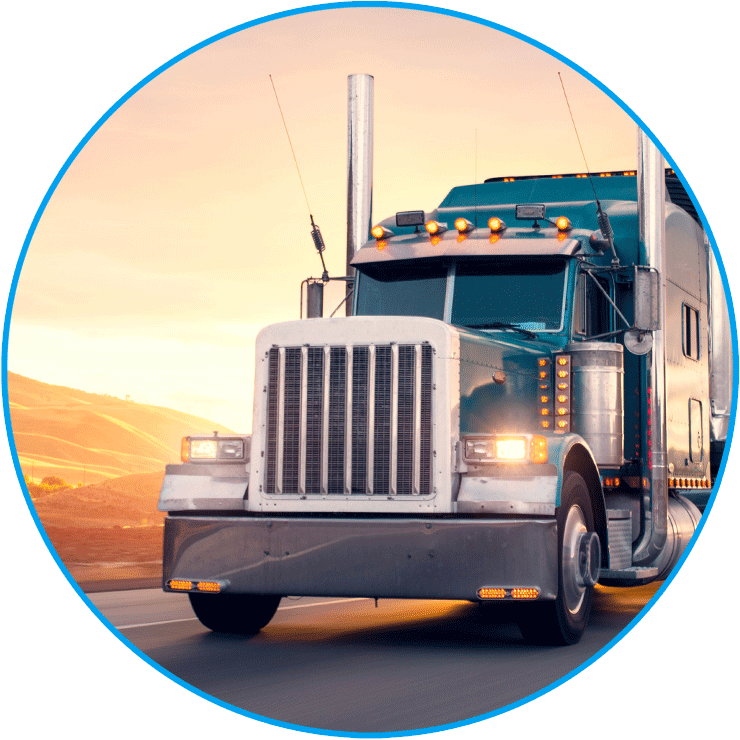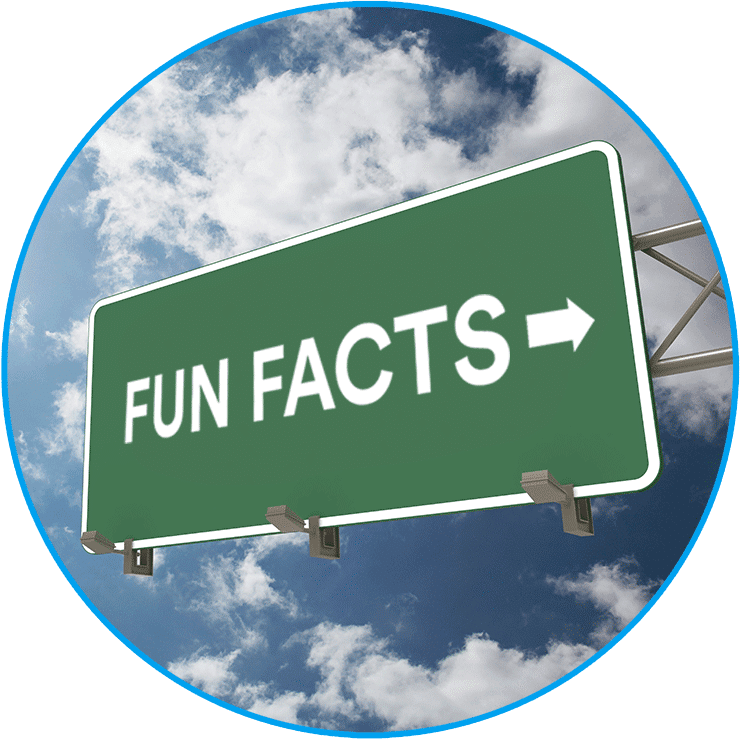 Fun facts about Alabama:
Alabama was the first state in the nation to make Christmas an official holiday in 1836. The federal government followed suit in 1870.

College football is popular and many enjoy the rivalry between the Auburn University Tigers and Alabama Crimson Tide.

Famous Alabamians include Nat King Cole, Hank Aaron, Charles Barkley, Rosa Parks, Channing Tatum, Willie Mays, Terrell Owens and Courteney Cox.

Magnolia Springs, known for its pure springs and beautiful mature magnolia trees, is the only city in the U.S. with an all-water mail route.

The country's first Mardi Gras was celebrated in Mobile and the city still throws a parade every year to celebrate. Many residents transform their front yards into floats to add to the community party.
Alabama tourist attractions:
One of the most visited attractions is the U.S. Space and Rocket Center in Huntsville. Visitors line up for the shuttle experience and flight simulator to get a glimpse of space life.

With mild to hot year-round temperatures, The Robert Trent Jones Golf Trail is popular with over four hundred holes of competitive golfing.

Visit the USS Alabama Battleship Memorial Park to tour the 680-feet battleship and see over 25 military aircraft that include Tomcats, Hornets and Blackbirds.

For a vacation with a Caribbean feel, spend time on the beaches of Gulf Shores. This oasis offers fishing, kayaking, a dolphin experience and 32 miles of white sand beaches.

The Birmingham Civil Rights Institute is a prestigious cultural and educational institution and an amazing way to learn about Alabama's complex history.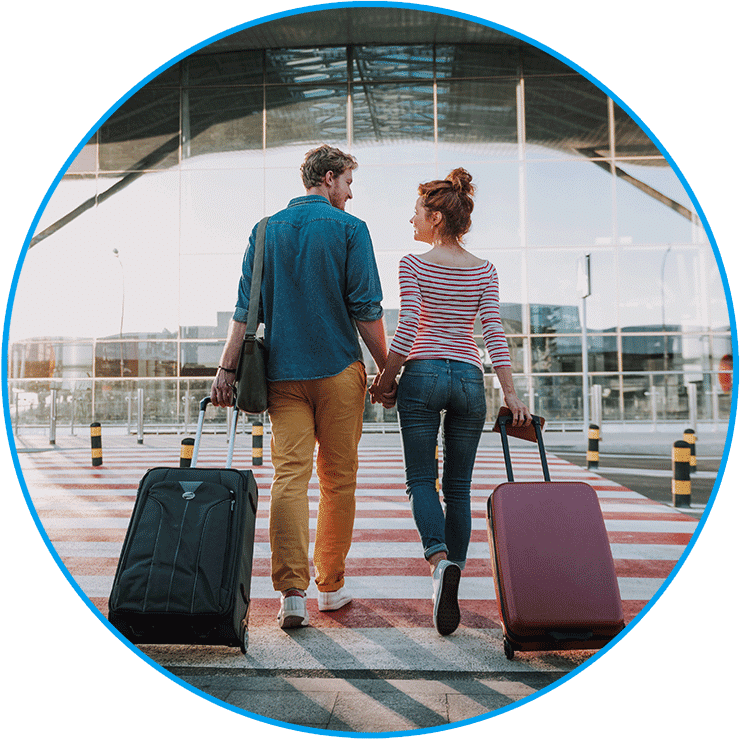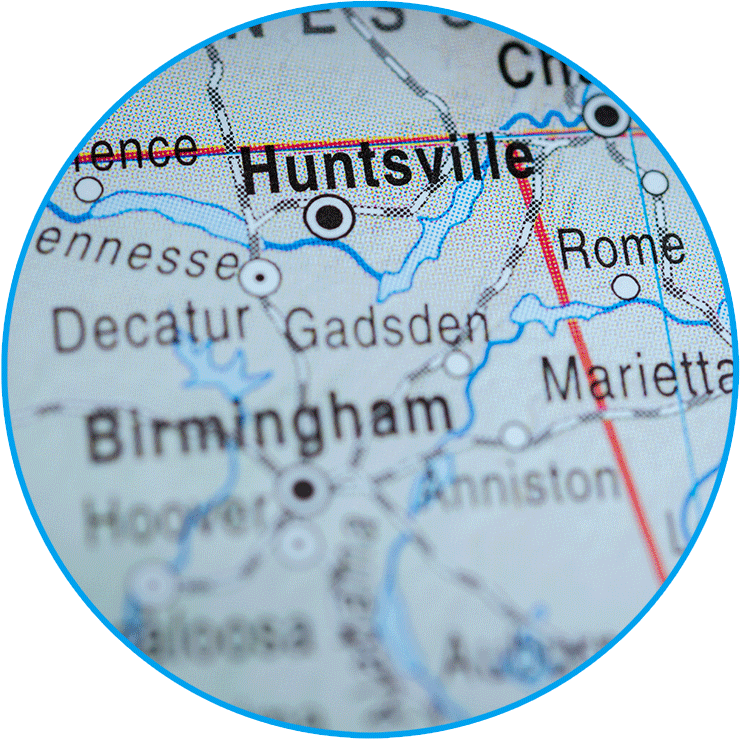 Popular cities in Alabama:
Montgomery, the state's capital, is home to many significant moments in history. Follow the Civil Rights Trail and witness the events that changed the world. The city also has a thriving arts and entertainment scene.

The Rocket City, also known as Huntsville, is famous for the U.S. Space & Rocket Center and its contribution in the race to the moon.

Birmingham, Alabama's largest city, feels like a small town because of its friendly people. You'll also find award-winning restaurants, captivating theater and the McWane Science Center to entertain you and your family.

Mobile has a rich history that comes alive in one-of-a-kind museums, amazing French architecture, delicious cuisine and beautiful skyline.

At the southernmost edge is Gulf Shores and an amazing beach experience with plenty of sandy shores and activities.
Get an instant quote
Nothing makes us happier than satisfied customers!
Learn more about their experiences shipping autos to and from Alabama with Montway Auto Transport.
"Awesome. Moved my 1984 Z28 Camaro from Oklahoma to Alabama. Driver was very polite and was on time both places."
-Garrett 12/5/22
"I hired Montway Auto Transport to transfer my SUV from Boston, Massachusetts to Dothan, Alabama. They are the best priced, most reliable company out there. My car was delivered in a timely manner door to door. The driver was great, friendly and even gave me a few pointers on my car!"
-Bethany 11/12/22
"I inherited a vintage 1979 Dodge D150 in mint condition. I had it transported from Alabama all the way to Boston without a single issue. This vehicle is a precious rare family heirloom and I was right to put my trust in this company after doing a lot of research. The truck was picked up and dropped off in 8 days just as they quoted."
-Cody 8/15/22