Alaska Car Shipping
Expert auto transport services to and from Alaska
Shipping a car to or from Alaska? Read what customers say about using Montway:
I have been shipping cars back and forth from NY to FL for 20 years. My experience with Montway is the best I've ever had. Excellent communication with on-time pickup and delivery. A+ all the way!
December 10, 2022

Montway did an awesome job moving my 1974 VW Super Beetle from Los Angeles to Boise. They were easy to contact, the price was reasonable, and scheduling was simple. My beloved Beetle arrived in perfect condition!
December 10, 2022

I booked Montway to deliver my car from Florida to Maine. I received excellent customer service and an outstanding rate. The driver was courteous and helpful. I would recommend Montway without hesitation.
November 5, 2022

Montway's fantastic customer service was exactly as advertised. Not only did they honor their original price quote, the driver picked the car up on time and delivered it to the exact address requested. Great company!
September 26, 2022

The driver took care of my car, as well as the others on his truck. He treated each car like a delicate gemstone. He was so polite and informative throughout the entire process. I highly recommend using Montway!
October 2, 2022

We've used Montway twice to transfer one of our vehicles and have always had fantastic and friendly service. As a military family who moves around a lot, we will always use Montway.
November 8, 2022

I recently shipped 3 motorcycles through Montway and couldn't be happier with my choice. They were delivered without a scratch, ding or dent. I'll use Montway to transport my bikes again.
October 16, 2022

I experienced excellent door-to-door service. Their representatives were friendly and explained everything well. They shipped my daughter's car across the country. We would definitely use Montway again!
November 3, 2022

Through Montway, I've shipped two cars to Hawaii. Both times were flawless. I was very impressed with the process. I will always use Montway when shipping vehicles in the future.
December 7, 2022

This was my second time using Montway. My car was picked up in an enclosed trailer 2 days after booking and delivered within 4 days. Montway is the only car shipping service I will ever use!
September 24, 2022

Long-distance transport from Delaware to California. The transport was completed in less time than quoted. 100% stress-free experience in transporting our brand-new car across the country.
November 14, 2022

Montway shipped our vehicle from Florida to Illinois. While many of these companies used scare tactics and bad-mouthed each other, Montway gave a firm price and explained everything clearly. Our vehicle arrived on time.
November 8, 2022

I have used Montway several times and I can't say enough about them. Each driver was on time, courteous, and flexible. Dedicated and quality customer service. I've used competitors before and there is no comparison.
October 20, 2022

We experienced true door-to-door service from Texas to Florida. Our driver was very professional, keeping us informed throughout. Our car arrived in excellent condition. We've used Montway several times.
November 23, 2022

I shipped my vehicles 2,000 miles with last-minute notice. Montway did a fantastic job of facilitating quick pickup. They arrived early and in perfect condition! Montway performed way above my expectations!
October 13, 2022

Excellent service from Montway! Their process easy with good communication and consistent updates. Montway quoted a surprisingly low price, which was the final cost. The car arrived in 4 days without a single scratch.
December 14, 2022

Montway is professional with great service and pricing. My truck was picked up in Colorado and delivered to my doorstep in Maine. This is the best experience I've had yet in auto transport.
October 12, 2022

Montway's cost estimate was significantly less than others. Their customer service team was always available when I called. The driver was very polite and delivered our classic truck within 24 hours. A great experience!
October 25, 2022

I don't normally give 5 stars, but these guys are straight-up solid and prompt. Their price is more than fair. In a world where people talk – Montway delivered for us. I appreciate their service.
December 5, 2022

My experience with Montway was amazing. As a military family, we appreciate the military discount and making this an easy part of relocating! I definitely recommend Montway.
September 27, 2022

With concerns of shipping a classic car over 1,500 miles, Montway's communication was top-notch. The driver respected and protected the cargo. They were quick, easy, and reasonable, moving my car in just two days.
October 1, 2022

Montway shipped two cars across the country for our move. They responded to our questions promptly and their prices were the lowest. The cars arrived in excellent condition. We would use them again!
December 11, 2022

I booked Montway to transport a new car to my granddaughter for Christmas. They picked it up on time as promised and took it to her driveway in perfect condition. They did an excellent job!
December 8, 2022

Montway provided excellent customer service and was worth every penny. If you want to protect your vehicle from the elements, go with an enclosed transport.
October 25, 2022

Second time shipping with Montway Auto Transport. Communication was spot on and the car arrived in 3 days from Florida to Kansas. I will continue to use this amazing service!
November 16, 2022

I used Montway to transport a vehicle from MI to PA. I booked Friday and my vehicle was delivered to my driveway Monday morning. 100% satisfied and grateful for the experience. I would recommend Montway to all!
September 24, 2022

This is the second time this year I've used Montway to ship a vehicle long distance. I have been fully satisfied with all aspects of their service from getting a quote to their on-time delivery.
December 1, 2022

Montway's service was outstanding and their price was competitive. My car was picked up in Buffalo, NY and delivered just 3 days later in Colorado. Big thumbs up!
December 11, 2022

Montway shipped my motorcycle with ease. They have a straightforward process and I could communicate with them anytime. It was the right choice for me. Great company!
October 1, 2022

Montway is a great company if you are moving your vehicle across the United States. The crew loaded it on the truck in 15 minutes. In 72 hours it was delivered and parked in my driveway.
November 5, 2022

900000
+
Satisfied customers
Trusted by the world's largest brands








Car shipping in Alaska
Transporting your vehicle to or from Alaska
The expansive landscape of Alaska, with its stunning mountain ranges, protected land and various wildlife, draws millions of travelers and movers alike every year. Hunters, fishers, kayakers and outdoor enthusiasts find endless adventure in Alaska any time of year.
If you're looking for an escape or to get away from the hustle and bustle of urban life, you'll find peace and solitude among the beauty of Alaska, whether taking a family camping trip or migrating there permanently. And you'll want to take your car, truck or RV with you as you navigate the rough terrain and weave through the winding, mountainous roads. But how will you get your vehicle there?
Get an instant quote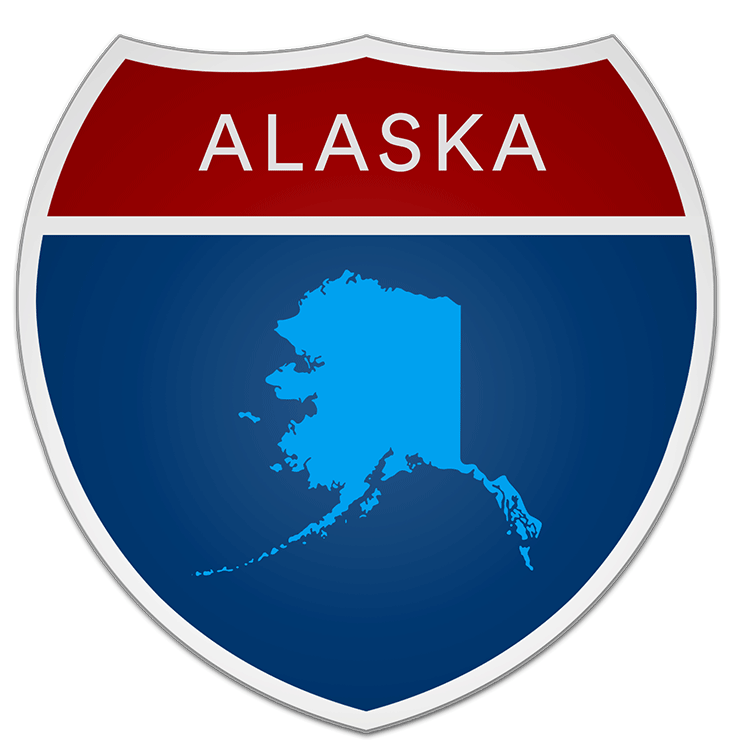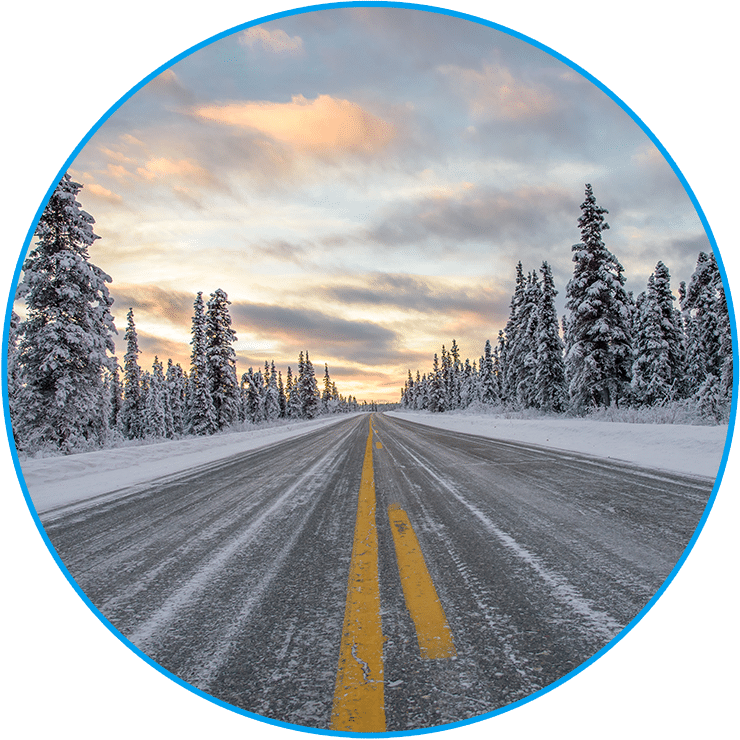 What to consider when shipping a car in Alaska
Transporting your car, truck or RV in or out of Alaska takes a fair amount of planning. Before getting started, consider all the details of your move, including place of origin, destination and time of year. All of these factors will have an impact on transport preferences and costs.
With much of Alaska remote land, the driver transporting your vehicle will likely have to take a longer, more complicated route to get from point A to point B, adding distance, miles and ultimately dollars to final transport costs. Therefore, it's important to work with an auto transport company known for great customer service and experience arranging shipments to and from Alaska.
Choose the best Alaska auto transport company
It's critical that you do your research and read both customer and industry reviews to find a reputable transport company to move your car or truck. An auto transport broker can help you understand how car shipping works and ensure your vehicle makes it to or from Alaska in tip-top shape.
Montway Auto Transport is the leading auto transport broker in the United States, with experience arranging shipments in all 50 states, including Alaska. We offer personalized service and work with you from the initial quote until your vehicle is safely delivered. Request a quote for your Alaska car shipping or call (888) 897-6201 to speak to one of our friendly, experienced customer service representatives.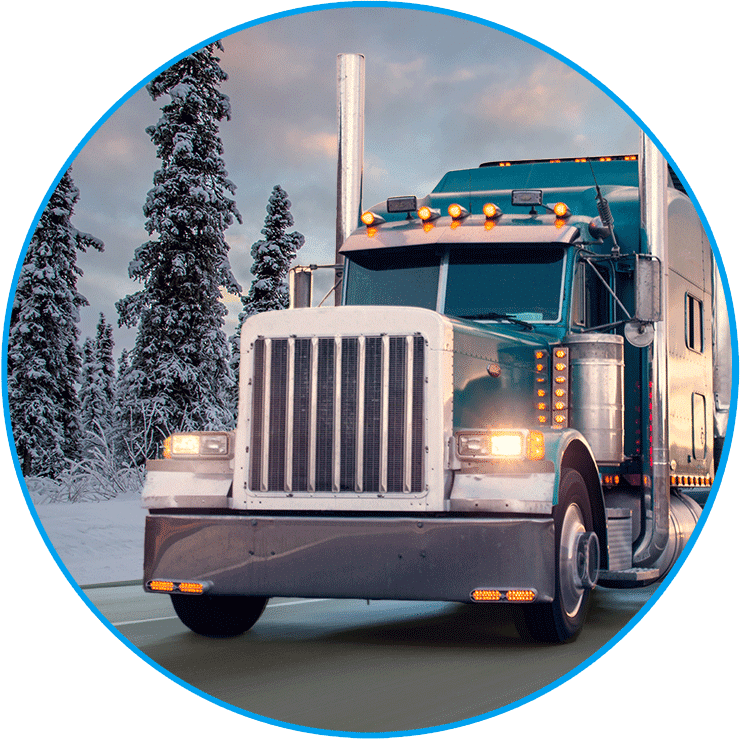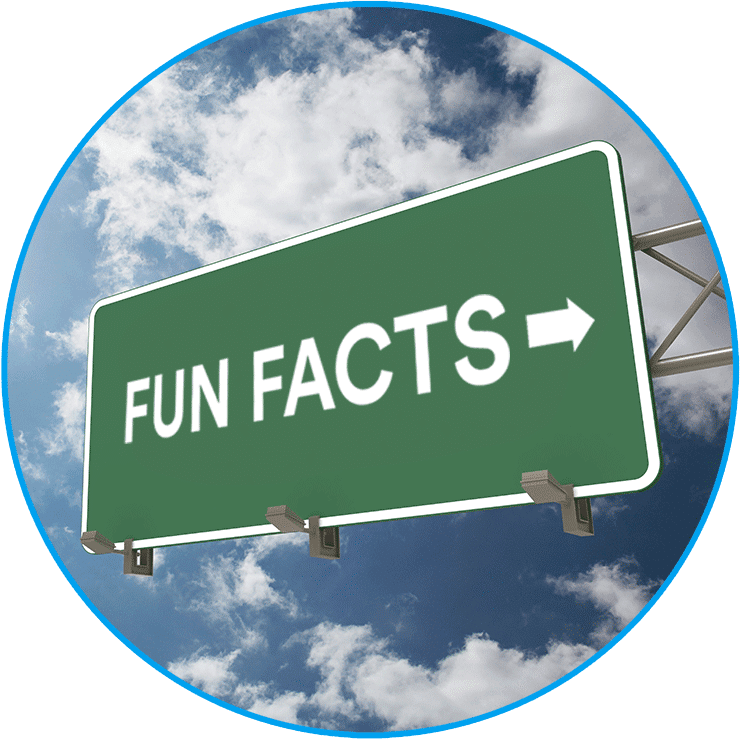 Fun facts about Alaska:
The state of Alaska covers 586,412 square miles—bigger than Texas, California and Montana combined.

Alaska has 17 of the 20 highest mountains in the United States. At 20,310 feet, Denali is the tallest mountain in North America.

Juneau, Alaska's capital, is the only state capital not accessible by road due to the rugged surrounding terrain. All goods coming in and out must be transported by plane or boat.

Dog mushing is Alaska's state sport. Visitors can try it out for themselves, typically between November and March when there is sufficient snow.

While you may not consider Alaska as a beach state, it actually features more than 47,300 miles of shoreline.
Alaska tourist attractions:
The Tracy Arm Fjord is a popular stop for cruise ships and tours, where tourists can view wildlife, including moose and brown bears.

Located in Fairbanks, the University of Alaska Museum of the North features more than a million historical artifacts and archaeological finds to peruse.

A network of trails spanning more than 2,300 miles between Nome and Seward, the Iditarod National Historic Trail is best known for the Iditarod Trail Sled Dog Race and offers glacier and mountain views, along with wildlife sightings.

Located on Resurrection Bay, the town of Seward boasts the Alaska Sealife Center, the Kodiak National Wildlife Refuge and the Kenai Peninsula.

Adventurers might find themselves at the Mendenhall Glacier, where kayakers and rafters can float among icebergs and local fauna like beavers and porcupines.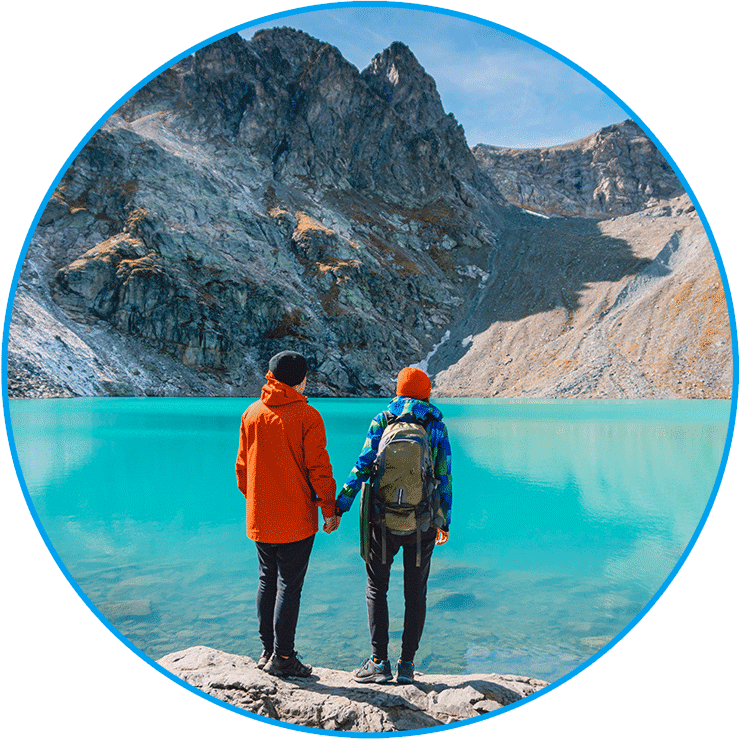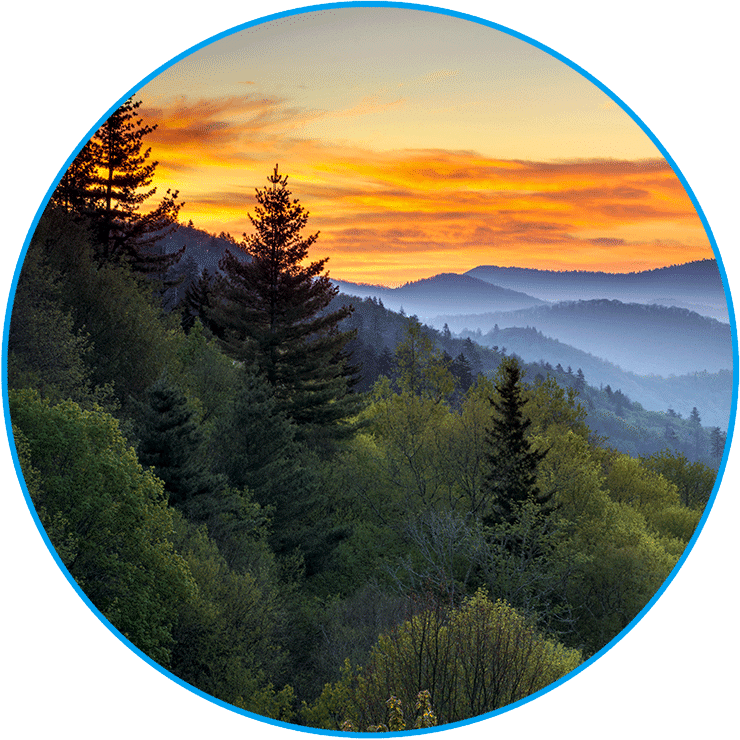 National parks in Alaska:
Denali National Park is centered on the highest peak in North America and is the most popular land attraction in the state with unspoiled wilderness and wild animals including caribou, Dall sheep and wolves.

Snow and ice cover 60 percent of Kenai Fjords National Park, including the massive Harding Icefield. Kayak, camp, hike, cross-country ski, or enjoy a boat cruise.

Located in a mining town, Wrangell-St. Elias National Park & Preserve is the largest national park in the United States at 13.2 million acres.

Commemorating the Gold Rush from 1897-98, Klondike Gold Rush National Historical Park includes the ghost town of Dyea and the historical district of Skagway.

One of the world's largest international protected areas, picturesque Glacier Bay has over three million acres of mountains, glaciers and a rainforest.
Get an instant quote
Nothing makes us happier than satisfied customers!
Learn more about their experiences shipping autos to and from Alaska with Montway Auto Transport.
"We dropped our car off in Anchorage, Alaska. It was shipped to Tacoma on a watercraft and loaded on a car carrier from Tacoma, Washington to Indianapolis, Indiana. It arrived when promised, no damage. We would definitely recommend Montway and use them again if we need to ship a car."
-S. Meyers 10/28/22
"Sent my VW Bug from California to Alaska and it got there safe and sound. Would use them again without worry." -Denice 4/2/22