Arizona Car Shipping
Expert auto transport services to and from Arizona
Shipping a car to or from Arizona? Read what customers say about using Montway:
I have been shipping cars back and forth from NY to FL for 20 years. My experience with Montway is the best I've ever had. Excellent communication with on-time pickup and delivery. A+ all the way!
December 10, 2022

Montway did an awesome job moving my 1974 VW Super Beetle from Los Angeles to Boise. They were easy to contact, the price was reasonable, and scheduling was simple. My beloved Beetle arrived in perfect condition!
December 10, 2022

I booked Montway to deliver my car from Florida to Maine. I received excellent customer service and an outstanding rate. The driver was courteous and helpful. I would recommend Montway without hesitation.
November 5, 2022

Montway's fantastic customer service was exactly as advertised. Not only did they honor their original price quote, the driver picked the car up on time and delivered it to the exact address requested. Great company!
September 26, 2022

The driver took care of my car, as well as the others on his truck. He treated each car like a delicate gemstone. He was so polite and informative throughout the entire process. I highly recommend using Montway!
October 2, 2022

We've used Montway twice to transfer one of our vehicles and have always had fantastic and friendly service. As a military family who moves around a lot, we will always use Montway.
November 8, 2022

I recently shipped 3 motorcycles through Montway and couldn't be happier with my choice. They were delivered without a scratch, ding or dent. I'll use Montway to transport my bikes again.
October 16, 2022

I experienced excellent door-to-door service. Their representatives were friendly and explained everything well. They shipped my daughter's car across the country. We would definitely use Montway again!
November 3, 2022

Through Montway, I've shipped two cars to Hawaii. Both times were flawless. I was very impressed with the process. I will always use Montway when shipping vehicles in the future.
December 7, 2022

This was my second time using Montway. My car was picked up in an enclosed trailer 2 days after booking and delivered within 4 days. Montway is the only car shipping service I will ever use!
September 24, 2022

Long-distance transport from Delaware to California. The transport was completed in less time than quoted. 100% stress-free experience in transporting our brand-new car across the country.
November 14, 2022

Montway shipped our vehicle from Florida to Illinois. While many of these companies used scare tactics and bad-mouthed each other, Montway gave a firm price and explained everything clearly. Our vehicle arrived on time.
November 8, 2022

I have used Montway several times and I can't say enough about them. Each driver was on time, courteous, and flexible. Dedicated and quality customer service. I've used competitors before and there is no comparison.
October 20, 2022

We experienced true door-to-door service from Texas to Florida. Our driver was very professional, keeping us informed throughout. Our car arrived in excellent condition. We've used Montway several times.
November 23, 2022

I shipped my vehicles 2,000 miles with last-minute notice. Montway did a fantastic job of facilitating quick pickup. They arrived early and in perfect condition! Montway performed way above my expectations!
October 13, 2022

Excellent service from Montway! Their process easy with good communication and consistent updates. Montway quoted a surprisingly low price, which was the final cost. The car arrived in 4 days without a single scratch.
December 14, 2022

Montway is professional with great service and pricing. My truck was picked up in Colorado and delivered to my doorstep in Maine. This is the best experience I've had yet in auto transport.
October 12, 2022

Montway's cost estimate was significantly less than others. Their customer service team was always available when I called. The driver was very polite and delivered our classic truck within 24 hours. A great experience!
October 25, 2022

I don't normally give 5 stars, but these guys are straight-up solid and prompt. Their price is more than fair. In a world where people talk – Montway delivered for us. I appreciate their service.
December 5, 2022

My experience with Montway was amazing. As a military family, we appreciate the military discount and making this an easy part of relocating! I definitely recommend Montway.
September 27, 2022

With concerns of shipping a classic car over 1,500 miles, Montway's communication was top-notch. The driver respected and protected the cargo. They were quick, easy, and reasonable, moving my car in just two days.
October 1, 2022

Montway shipped two cars across the country for our move. They responded to our questions promptly and their prices were the lowest. The cars arrived in excellent condition. We would use them again!
December 11, 2022

I booked Montway to transport a new car to my granddaughter for Christmas. They picked it up on time as promised and took it to her driveway in perfect condition. They did an excellent job!
December 8, 2022

Montway provided excellent customer service and was worth every penny. If you want to protect your vehicle from the elements, go with an enclosed transport.
October 25, 2022

Second time shipping with Montway Auto Transport. Communication was spot on and the car arrived in 3 days from Florida to Kansas. I will continue to use this amazing service!
November 16, 2022

I used Montway to transport a vehicle from MI to PA. I booked Friday and my vehicle was delivered to my driveway Monday morning. 100% satisfied and grateful for the experience. I would recommend Montway to all!
September 24, 2022

This is the second time this year I've used Montway to ship a vehicle long distance. I have been fully satisfied with all aspects of their service from getting a quote to their on-time delivery.
December 1, 2022

Montway's service was outstanding and their price was competitive. My car was picked up in Buffalo, NY and delivered just 3 days later in Colorado. Big thumbs up!
December 11, 2022

Montway shipped my motorcycle with ease. They have a straightforward process and I could communicate with them anytime. It was the right choice for me. Great company!
October 1, 2022

Montway is a great company if you are moving your vehicle across the United States. The crew loaded it on the truck in 15 minutes. In 72 hours it was delivered and parked in my driveway.
November 5, 2022

900000
+
Satisfied customers
Trusted by the world's largest brands








Car shipping in Arizona
Transporting your vehicle to or from Arizona
With the Grand Canyon as an attraction, it's no wonder that five million visitors come to Arizona every year. No other state in the country can boast as many national parks and monuments as Arizona.
At the top of every list is, of course, Grand Canyon National Park. At 277 miles long, the Grand Canyon is the biggest canyon in the United States and one of the largest in the world. The mile-deep gorge is said to have formed five to six million years ago when the Colorado River began to carve its way downward through layers of rock. Visitors are awestruck at its size as well as its rich beauty and history.
Get an instant quote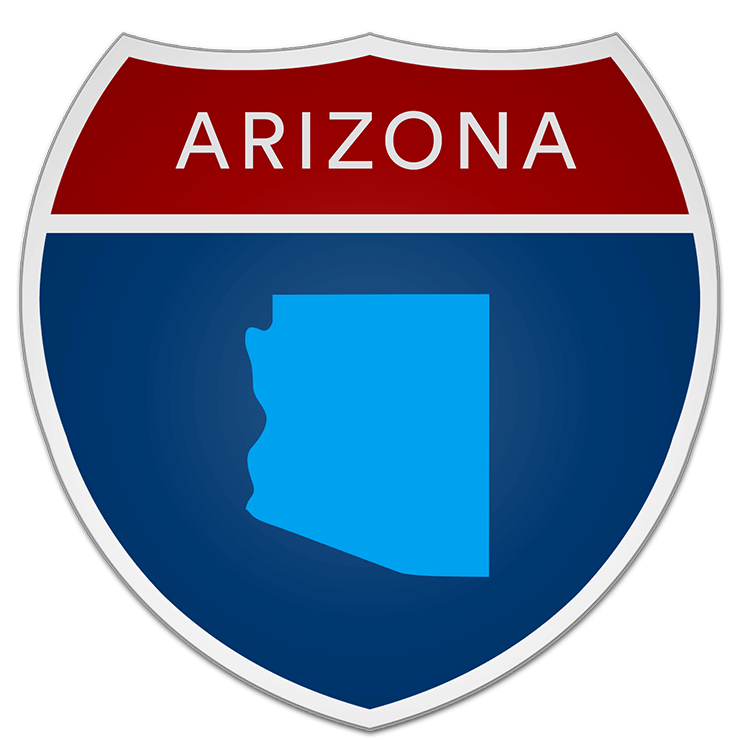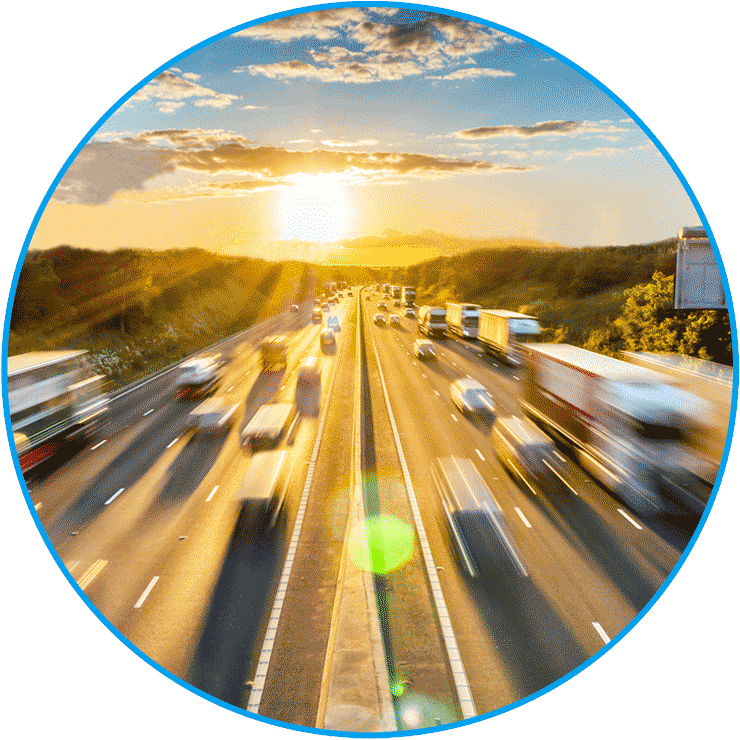 What to consider when shipping a car in Arizona
Are you retiring to Arizona? Or just enjoy spending the winters in this sunny escape? No matter how long your stay, it makes sense to transport your car, ATV, boat or RV to make your visit more comfortable and convenient.
With natural wonders, historic Western towns, upscale dining and world-class golfing, it's easy to find reasons to visit or relocate to Arizona. As you plan your trip or move, remember to include shipping your vehicles. Instead of figuring out how to arrange transport yourself, hand off the task to a broker. An auto transport broker has experience arranging shipment for cars, trucks, ATVs, motorcycles, boats and more, making moving your vehicle hassle free.
Choose the best Arizona auto transport company
Not every broker is credible. Look for a company with over a decade of experience, a top rating from the Better Business Bureau, MC and USDOT licensing and positive customer reviews. Shipping your vehicle can be stress free when you leave the details to a reputable transport company like Montway. Learn how to select the best auto transport company now.
Since 2007, Montway Auto Transport has been arranging vehicle shipments for customers across the country. We offer competitive pricing based on real-time market data and historical trends to offer you the best quote possible. Get an instant Arizona car shipping quote. or call (888) 666-8929 to speak with a Montway shipping advisor.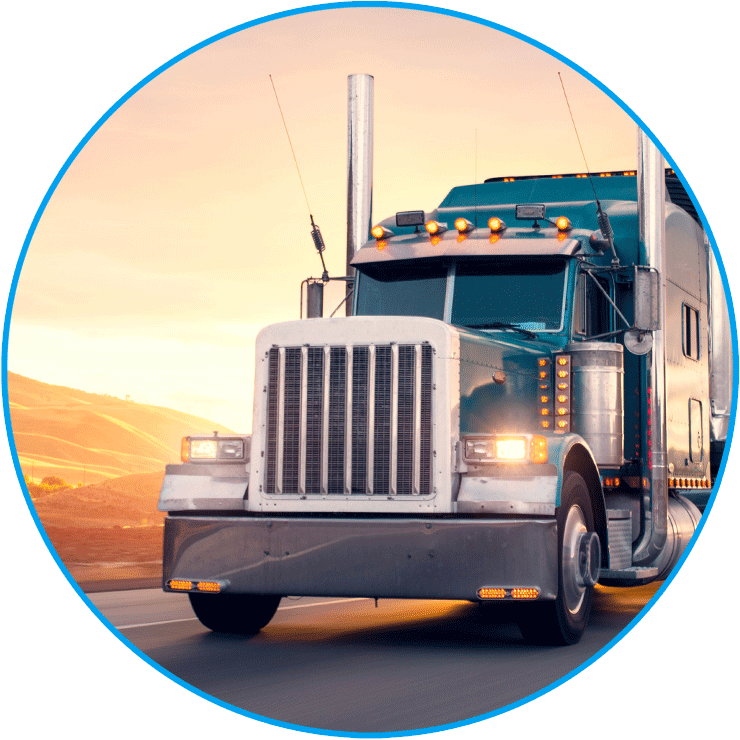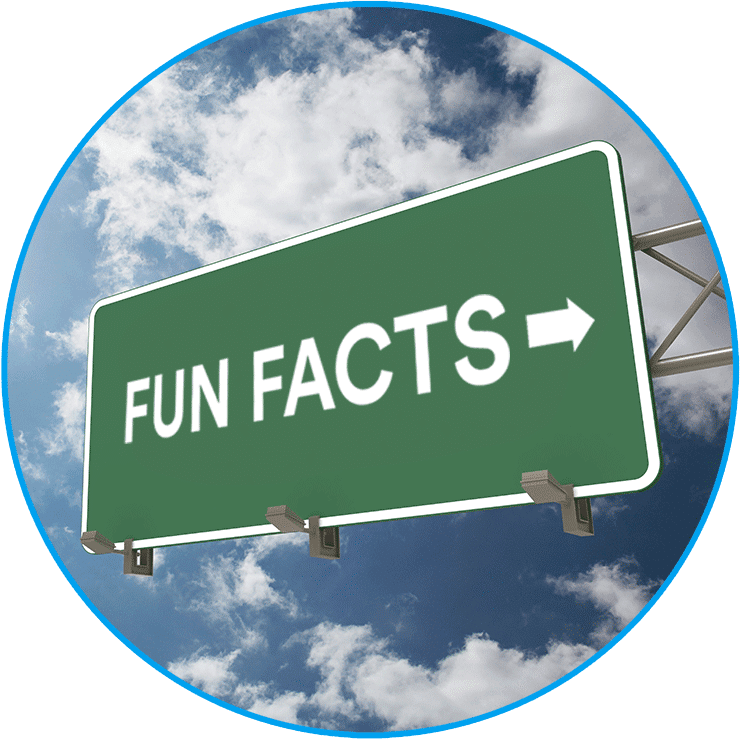 Fun facts about Arizona:
Arizona chefs and restaurants have received more than 50 James Beard nominations since 2010. Bon appetit!

There are more than 300 golf courses across the state, offering challenging holes and beautiful landscapes while soaking up the sun.

Turquoise is Arizona's state gem and is often the star of jewelry, belt buckles, bolo ties, artwork and other ornamental objects.

Baseball is a hit in Arizona, where 15 Major League Baseball teams and their fans flood the greater Phoenix area for spring training every year.

You may not think of Arizona as a place to hit the slopes, but the state actually features 194 mountain ranges with elevations that bring snow along with downhill and cross-country skiers and snowboarders.
Arizona tourist attractions:
With a mix of natural landmarks, wineries, art galleries, theaters and museums, Sedona is a popular destination.

Havasu Falls in the Grand Canyon is a waterfall plunging 120 feet into a pool of blue-green water surrounded by red canyon walls.

For old-fashioned charm, spend the day in Flagstaff on Route 66. Visit the Museum of Northern Arizona to discover the land and peoples of the Colorado Plateau and stop by Riordan Mansion to see authentic Arts & Crafts architecture.

The Hoover Dam is an American engineering marvel. The water collected at the dam can supply two million acres with water.

Explore the art and culture of Native America at the Heard Museum in Phoenix. You'll see jewelry, paintings, photographs and textiles and can try your hand at basketry, pottery and weaving.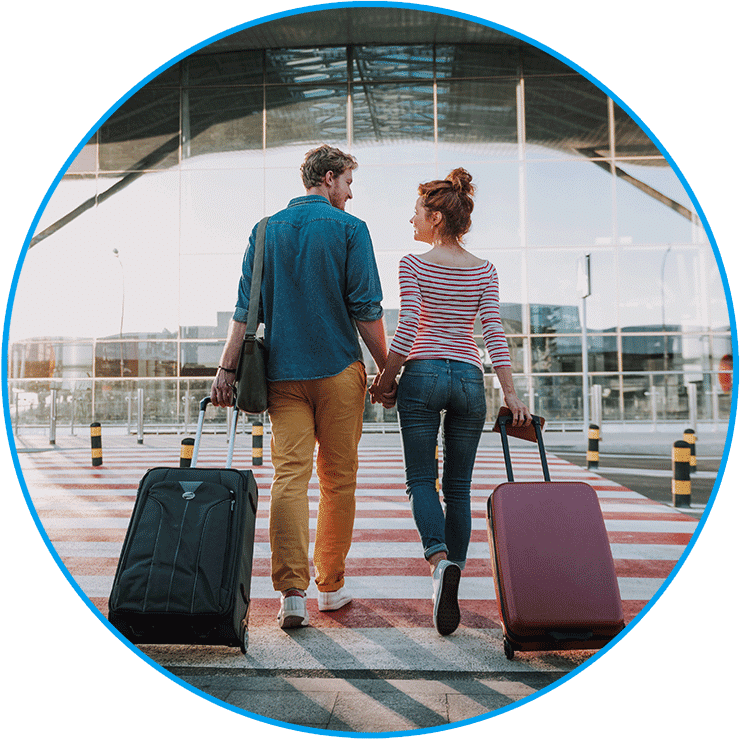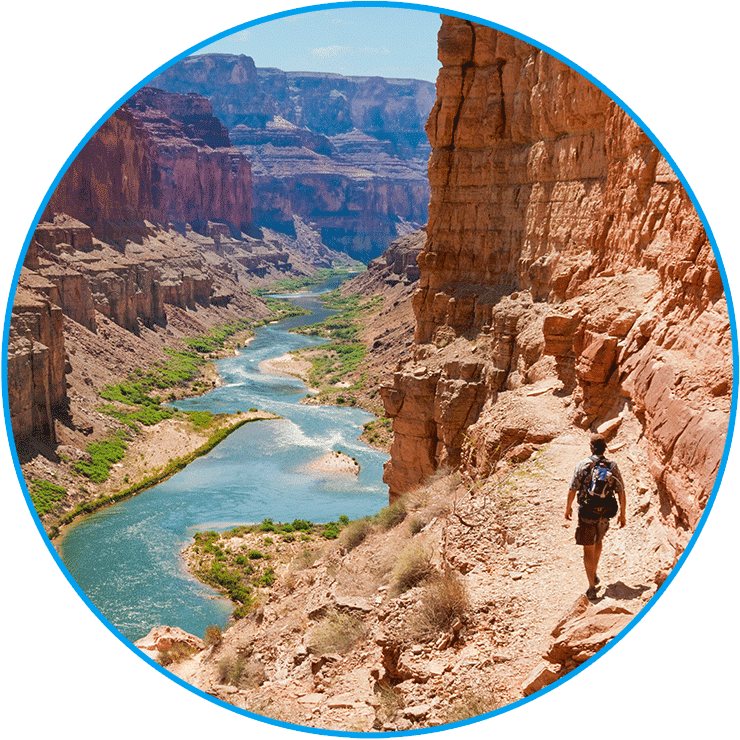 Best monuments in Arizona:
Touch ancient tree trunks from 225 million years ago at Petrified Forest National Park in Holbrook.

The red rock buttes of Monument Valley Navajo Tribal Park have been featured in several popular movies, but are best seen in person.

Just north of Flagstaff is Sunset Crater Volcano National Monument and an opportunity to hike up a volcano cinder cone and across a lava flow.

Did you know that Grand Canyon National Park is one of the Seven Natural Wonders of the World? It is. And it's the only one located within the United States.

Montezuma Castle near Camp Verde, features an amazing five-story cliff dwelling that dates back to the 12th century. Explore the visitor center and museum to see artifacts and relics of the time.
Get an instant quote
Nothing makes us happier than satisfied customers!
Learn more about their experiences shipping autos to and from Arizona with Montway Auto Transport.
"Have shipped SUV to Arizona from the Midwest and back several times. Always dependable and on time. The vehicle was carefully inspected. We will definitely use them again."
-Karen 1/2/23
"My classic car was loaded safely in Washington state, secured well and arrived safely in Arizona. Driver kept me informed as to his arrival and was great to work with."
-Jim Monahan 11/21/22
"Used them for my move to Arizona last month. I shipped two vehicles and the price was excellent. The customer service was very good."
-Tim Durga 11/6/22