Arkansas Car Shipping
Expert auto transport services to and from Arkansas
Shipping a car to or from Arkansas? Read what customers say about using Montway:
I have been shipping cars back and forth from NY to FL for 20 years. My experience with Montway is the best I've ever had. Excellent communication with on-time pickup and delivery. A+ all the way!
December 10, 2022

Montway did an awesome job moving my 1974 VW Super Beetle from Los Angeles to Boise. They were easy to contact, the price was reasonable, and scheduling was simple. My beloved Beetle arrived in perfect condition!
December 10, 2022

I booked Montway to deliver my car from Florida to Maine. I received excellent customer service and an outstanding rate. The driver was courteous and helpful. I would recommend Montway without hesitation.
November 5, 2022

Montway's fantastic customer service was exactly as advertised. Not only did they honor their original price quote, the driver picked the car up on time and delivered it to the exact address requested. Great company!
September 26, 2022

The driver took care of my car, as well as the others on his truck. He treated each car like a delicate gemstone. He was so polite and informative throughout the entire process. I highly recommend using Montway!
October 2, 2022

We've used Montway twice to transfer one of our vehicles and have always had fantastic and friendly service. As a military family who moves around a lot, we will always use Montway.
November 8, 2022

I recently shipped 3 motorcycles through Montway and couldn't be happier with my choice. They were delivered without a scratch, ding or dent. I'll use Montway to transport my bikes again.
October 16, 2022

I experienced excellent door-to-door service. Their representatives were friendly and explained everything well. They shipped my daughter's car across the country. We would definitely use Montway again!
November 3, 2022

Through Montway, I've shipped two cars to Hawaii. Both times were flawless. I was very impressed with the process. I will always use Montway when shipping vehicles in the future.
December 7, 2022

This was my second time using Montway. My car was picked up in an enclosed trailer 2 days after booking and delivered within 4 days. Montway is the only car shipping service I will ever use!
September 24, 2022

Long-distance transport from Delaware to California. The transport was completed in less time than quoted. 100% stress-free experience in transporting our brand-new car across the country.
November 14, 2022

Montway shipped our vehicle from Florida to Illinois. While many of these companies used scare tactics and bad-mouthed each other, Montway gave a firm price and explained everything clearly. Our vehicle arrived on time.
November 8, 2022

I have used Montway several times and I can't say enough about them. Each driver was on time, courteous, and flexible. Dedicated and quality customer service. I've used competitors before and there is no comparison.
October 20, 2022

We experienced true door-to-door service from Texas to Florida. Our driver was very professional, keeping us informed throughout. Our car arrived in excellent condition. We've used Montway several times.
November 23, 2022

I shipped my vehicles 2,000 miles with last-minute notice. Montway did a fantastic job of facilitating quick pickup. They arrived early and in perfect condition! Montway performed way above my expectations!
October 13, 2022

Excellent service from Montway! Their process easy with good communication and consistent updates. Montway quoted a surprisingly low price, which was the final cost. The car arrived in 4 days without a single scratch.
December 14, 2022

Montway is professional with great service and pricing. My truck was picked up in Colorado and delivered to my doorstep in Maine. This is the best experience I've had yet in auto transport.
October 12, 2022

Montway's cost estimate was significantly less than others. Their customer service team was always available when I called. The driver was very polite and delivered our classic truck within 24 hours. A great experience!
October 25, 2022

I don't normally give 5 stars, but these guys are straight-up solid and prompt. Their price is more than fair. In a world where people talk – Montway delivered for us. I appreciate their service.
December 5, 2022

My experience with Montway was amazing. As a military family, we appreciate the military discount and making this an easy part of relocating! I definitely recommend Montway.
September 27, 2022

With concerns of shipping a classic car over 1,500 miles, Montway's communication was top-notch. The driver respected and protected the cargo. They were quick, easy, and reasonable, moving my car in just two days.
October 1, 2022

Montway shipped two cars across the country for our move. They responded to our questions promptly and their prices were the lowest. The cars arrived in excellent condition. We would use them again!
December 11, 2022

I booked Montway to transport a new car to my granddaughter for Christmas. They picked it up on time as promised and took it to her driveway in perfect condition. They did an excellent job!
December 8, 2022

Montway provided excellent customer service and was worth every penny. If you want to protect your vehicle from the elements, go with an enclosed transport.
October 25, 2022

Second time shipping with Montway Auto Transport. Communication was spot on and the car arrived in 3 days from Florida to Kansas. I will continue to use this amazing service!
November 16, 2022

I used Montway to transport a vehicle from MI to PA. I booked Friday and my vehicle was delivered to my driveway Monday morning. 100% satisfied and grateful for the experience. I would recommend Montway to all!
September 24, 2022

This is the second time this year I've used Montway to ship a vehicle long distance. I have been fully satisfied with all aspects of their service from getting a quote to their on-time delivery.
December 1, 2022

Montway's service was outstanding and their price was competitive. My car was picked up in Buffalo, NY and delivered just 3 days later in Colorado. Big thumbs up!
December 11, 2022

Montway shipped my motorcycle with ease. They have a straightforward process and I could communicate with them anytime. It was the right choice for me. Great company!
October 1, 2022

Montway is a great company if you are moving your vehicle across the United States. The crew loaded it on the truck in 15 minutes. In 72 hours it was delivered and parked in my driveway.
November 5, 2022

900000
+
Satisfied customers
Trusted by the world's largest brands








Car shipping in Arkansas
Transporting your vehicle to or from Arkansas
Arkansas, known as The Natural State, lives up to its name with lush beauty almost everywhere you turn. With diverse geography and regions, there are many outdoor options to pursue from swimming in sparkling waters to hiking mountain ranges, exploring caves or strolling colorful gardens.
In addition to all the natural beauty to behold, Arkansas offers historical attractions, live music and entertainment, and world-class cuisine to enjoy. Be aware that even in the biggest cities, walking and transit scores are very low, so it's easiest to get around by car. To make your time in the state as convenient as possible, transport your vehicle to Arkansas before your trip. Find out how auto transport works to learn how to select the best auto transport company.
Get an instant quote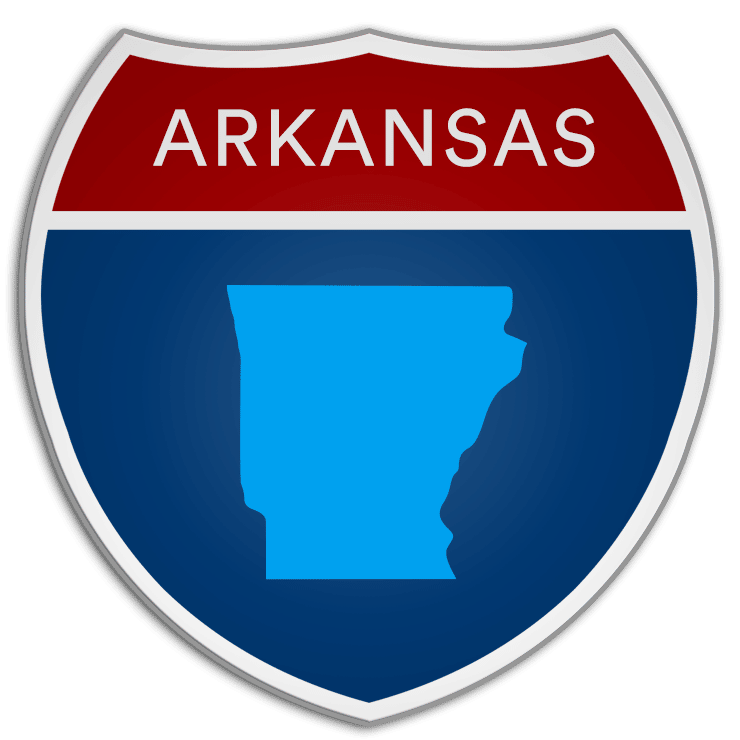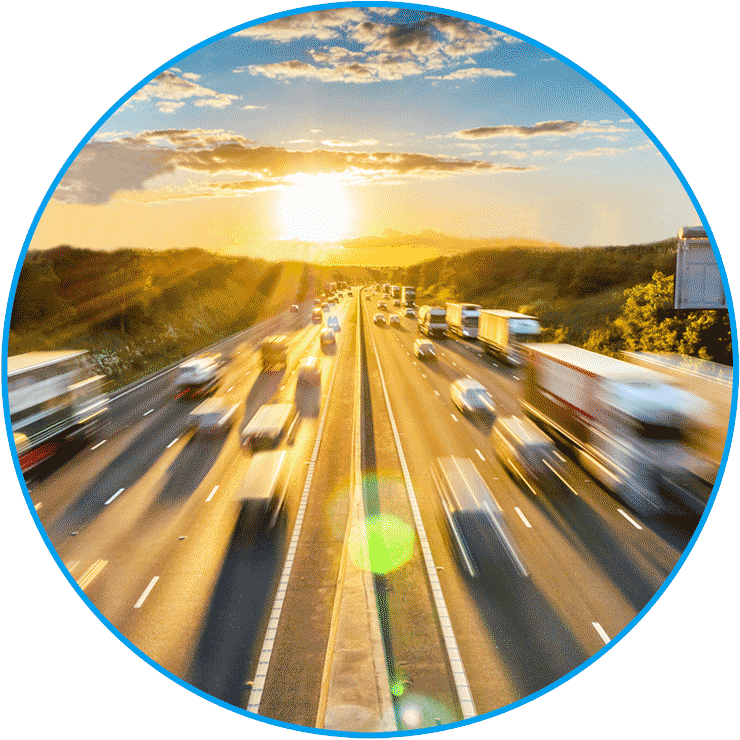 What to consider when shipping a car in Arkansas
Unless you've moved before, are a seasonal resident or buy or sell vehicles online, you may not be familiar with auto shipping. Moving a car, truck, motorcycle or other vehicle even just a few hundred miles requires planning. There are hundreds of auto transport carriers and brokers in the market who can make the process easier, but make sure to look for a legitimate and reputable service provider.
When you start your research, begin by looking for a licensed and bonded transport management company that is registered with the U.S. Department of Transportation (DOT). A DOT license number should be displayed on a company's website. Positive online reviews and a high rating with the Better Business Bureau (BBB) also ensure the company values customer service.
Choose the best Arkansas auto transport company
Once you've done some basic research into how to ship your car and what to look for in an auto transport company, it's time to make your selection. Montway Auto Transport is fully licensed and bonded, A+ accredited by the BBB and helps hundreds of car owners move their vehicles as affordably as possible every day.
Request a free quote for your Arkansas car shipment or call a Montway vehicle shipping advisor at (888) 666-8929. To receive an accurate estimate, have this information ready: your pickup and drop off destinations; vehicle type, size and year; and the first available date for picking up your vehicle. Montway's mission is to deliver a 5-star vehicle-shipping experience to every customer and has served over 900000 people since 2007.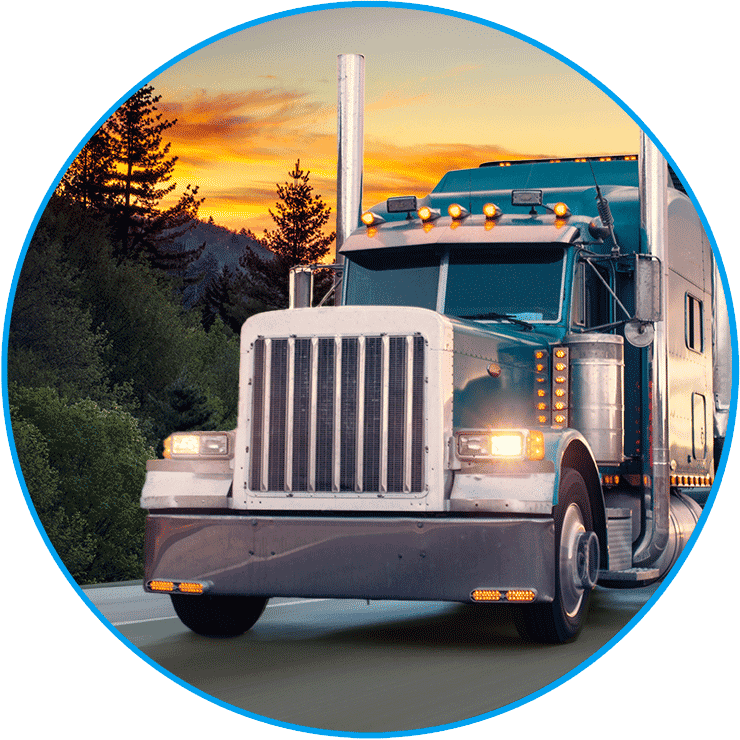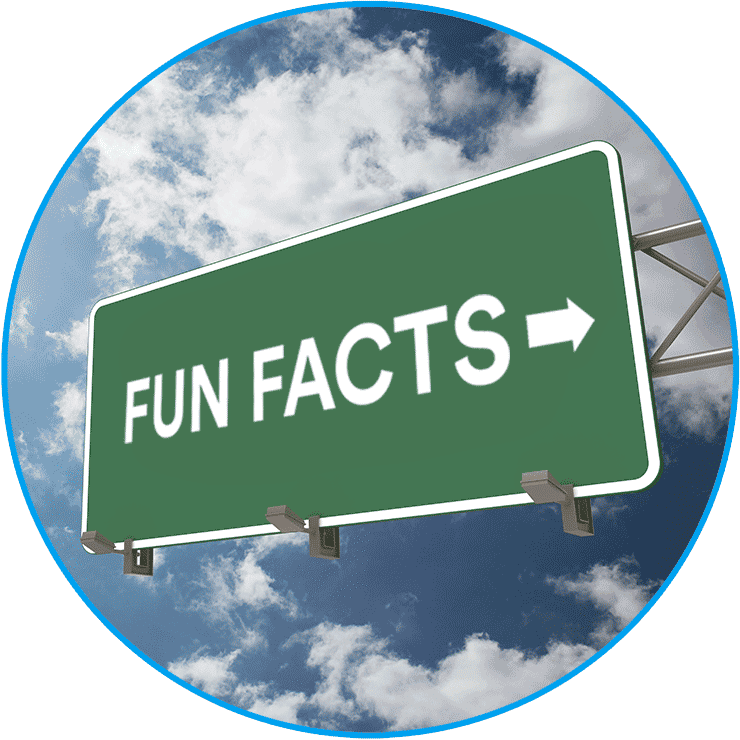 Fun facts about Arkansas:
Fans of the University of Arkansas Razorbacks in Fayetteville are extremely loyal and known for "calling the hogs" with a special chant at games.

The state is home to over 600,000 acres of lakes, at least 40 hot springs, two mountain ranges and roughly 90,000 miles of rivers and streams.

Farmer John Huddleston found the first Arkansas diamonds in 1906 and over 75,000 have been discovered since. Arkansas is the only place in the country where diamonds are still actively mined.

Maya Angelou, Johnny Cash, Al Green, John Grisham, Bill Clinton, Scottie Pippen, Emma Stone and Mary Steenburgen were all born in Arkansas.

Arkansas is the nation's leading producer of rice and grows a variety of other crops, including soybeans, corn, cotton and wheat.
Arkansas tourist attractions:
Crystal Bridges Museum of American Art has a little bit of everything—modern architecture, world-class exhibits and a 120-acre park with sculpture and walking paths.

Little Rock Central High School is a National Historic Site where visitors can learn about desegregation, the Little Rock Nine, tour the school and browse exhibits.

See vintage aircraft like pre-World War II racing planes and military vehicles at the Arkansas Air and Military Museum—some are even housed in a historic hangar at Fayetteville's Drake Field.

Scenic 7 Byway, a popular route for motorcyclists, passes through both Ouachita and Ozark Mountains, offering picturesque overlooks, resorts and attractions.

To experience an authentic Victorian town, explore Eureka Springs to stroll cobble-stone streets, take in unique architecture and enjoy breathtaking views of Ozark valleys.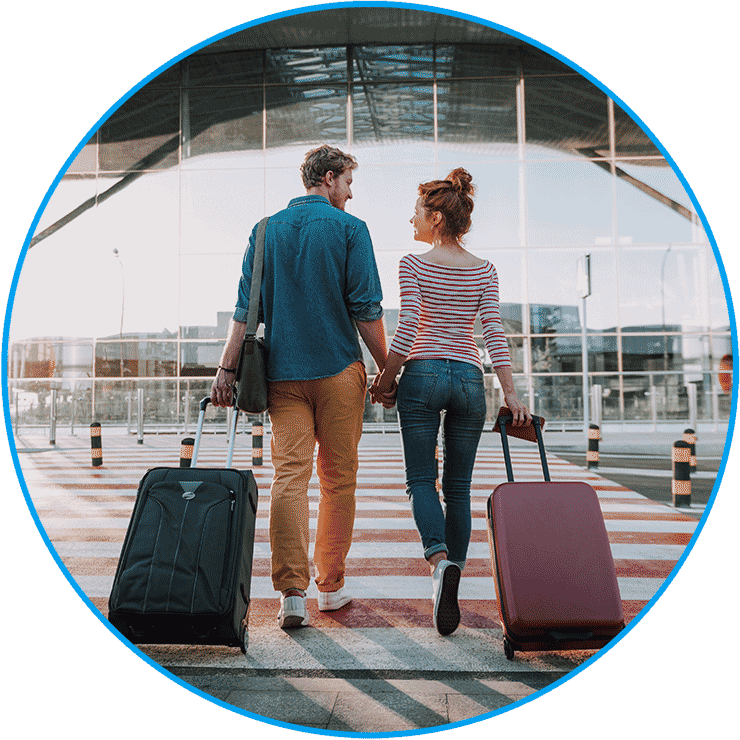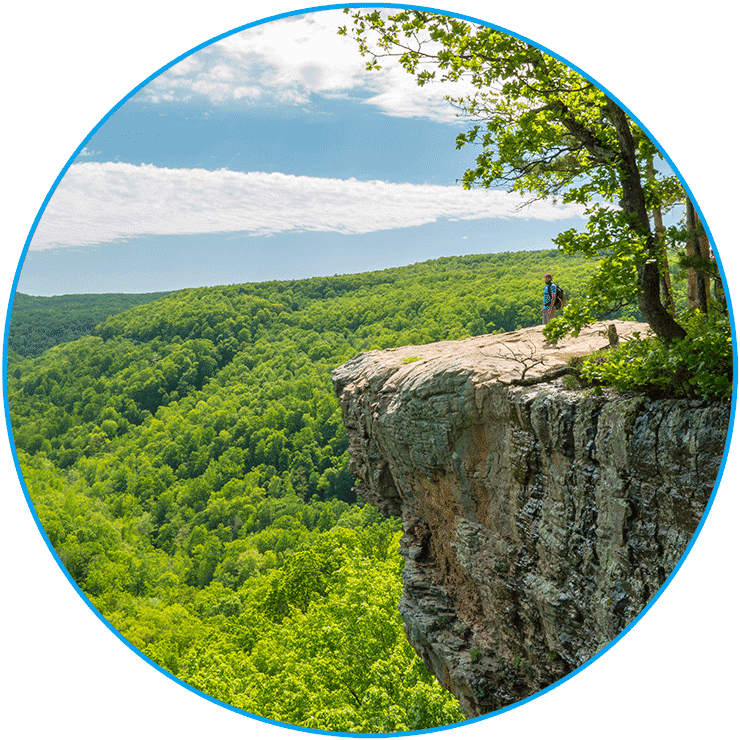 Arkansas natural waters:
Hot Springs National Park features over 40 thermal springs that visitors enjoy to renew their minds and bodies. Once revived, there are over 30 miles of hiking trails to explore.

The Ozark Mountain Region offers stunning waterfalls and rivers best viewed by canoeing or kayaking along the Buffalo National River.

With 40,000 acres of crystal clear water, Lake Ouachita is ideal for swimming, skiing, scuba diving, boating and fishing.

Anglers come from all over to catch bass, channel catfish, walleye, rainbow trout, bluegill and more in Greers Ferry Lake, serenely located in the Ozark foothills.

Beaver Lake, a 28,000-acre reservoir on the White River, is home to almost 500 miles of shoreline ideal for camping, picnicking, fishing, boating and more.
Get an instant quote
Nothing makes us happier than satisfied customers!
Learn more about their experiences shipping autos to and from Arkansas with Montway Auto Transport.
"Great experience moving my motorcycle from northwestern Arkansas to western New York."
–Thomas Wager 11/20/21
"They did a great job! The driver that picked up the vehicle was courteous and very friendly and arrived as scheduled for pick up. Great experience overall! Professional service, no surprise fees and quick delivery from NC to AR."
–Debra Irvine 9/1/21
"I used Montway to transport a vehicle from Tennessee to Arkansas. Finding a company online was daunting and intimidating, but I went with Montway after reading their reviews and trying out their instant quote process. The driver was professional, respectful of property and was an absolute pleasure to work with. What I thought was going to be stressful, turned out to be extremely easy and painless. Thank you!"
–Nathan Smith 8/25/21