When timing is everything, count on Montway
Fast, flexible and reliable nationwide auto transport and logistics solutions for auto auctions
Read what others are saying about their experience with Montway
I have been shipping cars back and forth from NY to FL for 20 years. My experience with Montway is the best I've ever had. Excellent communication with on-time pickup and delivery. A+ all the way!
December 10, 2022

Montway did an awesome job moving my 1974 VW Super Beetle from Los Angeles to Boise. They were easy to contact, the price was reasonable, and scheduling was simple. My beloved Beetle arrived in perfect condition!
December 10, 2022

I booked Montway to deliver my car from Florida to Maine. I received excellent customer service and an outstanding rate. The driver was courteous and helpful. I would recommend Montway without hesitation.
November 5, 2022

Montway's fantastic customer service was exactly as advertised. Not only did they honor their original price quote, the driver picked the car up on time and delivered it to the exact address requested. Great company!
September 26, 2022

The driver took care of my car, as well as the others on his truck. He treated each car like a delicate gemstone. He was so polite and informative throughout the entire process. I highly recommend using Montway!
October 2, 2022

We've used Montway twice to transfer one of our vehicles and have always had fantastic and friendly service. As a military family who moves around a lot, we will always use Montway.
November 8, 2022

I recently shipped 3 motorcycles through Montway and couldn't be happier with my choice. They were delivered without a scratch, ding or dent. I'll use Montway to transport my bikes again.
October 16, 2022

I experienced excellent door-to-door service. Their representatives were friendly and explained everything well. They shipped my daughter's car across the country. We would definitely use Montway again!
November 3, 2022

Through Montway, I've shipped two cars to Hawaii. Both times were flawless. I was very impressed with the process. I will always use Montway when shipping vehicles in the future.
December 7, 2022

This was my second time using Montway. My car was picked up in an enclosed trailer 2 days after booking and delivered within 4 days. Montway is the only car shipping service I will ever use!
September 24, 2022

Long-distance transport from Delaware to California. The transport was completed in less time than quoted. 100% stress-free experience in transporting our brand-new car across the country.
November 14, 2022

Montway shipped our vehicle from Florida to Illinois. While many of these companies used scare tactics and bad-mouthed each other, Montway gave a firm price and explained everything clearly. Our vehicle arrived on time.
November 8, 2022

I have used Montway several times and I can't say enough about them. Each driver was on time, courteous, and flexible. Dedicated and quality customer service. I've used competitors before and there is no comparison.
October 20, 2022

We experienced true door-to-door service from Texas to Florida. Our driver was very professional, keeping us informed throughout. Our car arrived in excellent condition. We've used Montway several times.
November 23, 2022

I shipped my vehicles 2,000 miles with last-minute notice. Montway did a fantastic job of facilitating quick pickup. They arrived early and in perfect condition! Montway performed way above my expectations!
October 13, 2022

Excellent service from Montway! Their process easy with good communication and consistent updates. Montway quoted a surprisingly low price, which was the final cost. The car arrived in 4 days without a single scratch.
December 14, 2022

Montway is professional with great service and pricing. My truck was picked up in Colorado and delivered to my doorstep in Maine. This is the best experience I've had yet in auto transport.
October 12, 2022

Montway's cost estimate was significantly less than others. Their customer service team was always available when I called. The driver was very polite and delivered our classic truck within 24 hours. A great experience!
October 25, 2022

I don't normally give 5 stars, but these guys are straight-up solid and prompt. Their price is more than fair. In a world where people talk – Montway delivered for us. I appreciate their service.
December 5, 2022

My experience with Montway was amazing. As a military family, we appreciate the military discount and making this an easy part of relocating! I definitely recommend Montway.
September 27, 2022

With concerns of shipping a classic car over 1,500 miles, Montway's communication was top-notch. The driver respected and protected the cargo. They were quick, easy, and reasonable, moving my car in just two days.
October 1, 2022

Montway shipped two cars across the country for our move. They responded to our questions promptly and their prices were the lowest. The cars arrived in excellent condition. We would use them again!
December 11, 2022

I booked Montway to transport a new car to my granddaughter for Christmas. They picked it up on time as promised and took it to her driveway in perfect condition. They did an excellent job!
December 8, 2022

Montway provided excellent customer service and was worth every penny. If you want to protect your vehicle from the elements, go with an enclosed transport.
October 25, 2022

Second time shipping with Montway Auto Transport. Communication was spot on and the car arrived in 3 days from Florida to Kansas. I will continue to use this amazing service!
November 16, 2022

I used Montway to transport a vehicle from MI to PA. I booked Friday and my vehicle was delivered to my driveway Monday morning. 100% satisfied and grateful for the experience. I would recommend Montway to all!
September 24, 2022

This is the second time this year I've used Montway to ship a vehicle long distance. I have been fully satisfied with all aspects of their service from getting a quote to their on-time delivery.
December 1, 2022

Montway's service was outstanding and their price was competitive. My car was picked up in Buffalo, NY and delivered just 3 days later in Colorado. Big thumbs up!
December 11, 2022

Montway shipped my motorcycle with ease. They have a straightforward process and I could communicate with them anytime. It was the right choice for me. Great company!
October 1, 2022

Montway is a great company if you are moving your vehicle across the United States. The crew loaded it on the truck in 15 minutes. In 72 hours it was delivered and parked in my driveway.
November 5, 2022

Transport vehicles quickly and conveniently
You're not just running an auction business, you're orchestrating hundreds of moves with such precision that top-rated surgeons would be impressed. One wrong move, miscommunication or delay and your business, as well as those of your buyers and sellers, could lose money. That's why having the right transportation and logistics partner on your team is critically important.
Montway Auto Transport has the technology and carrier resources to efficiently transport inbound and outbound vehicles for your auto auction operation.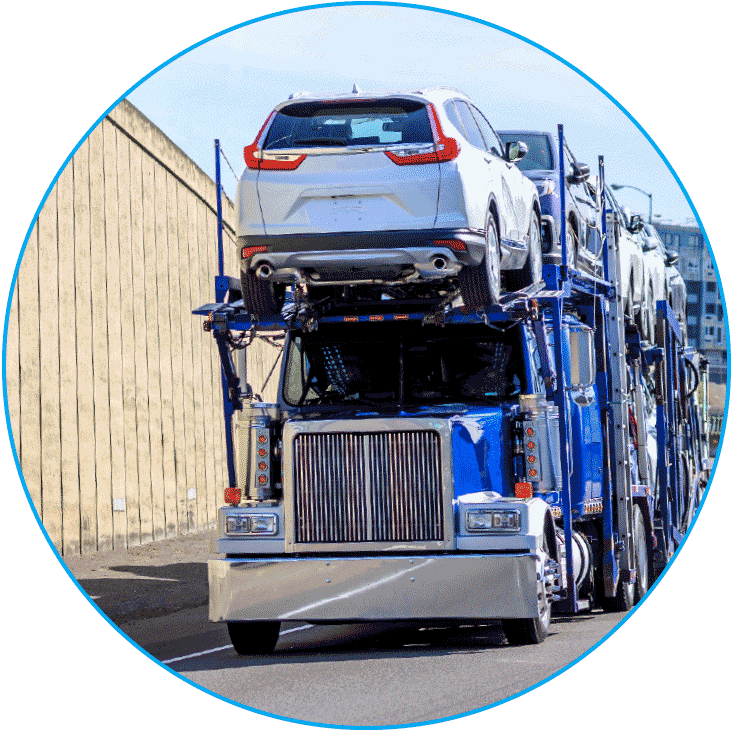 You'll have power with our numbers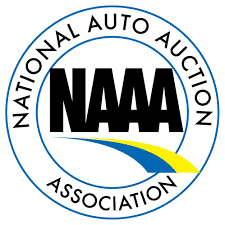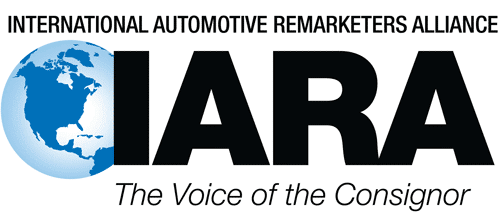 The right place, the right time, the right price
Montway can handle moves for any type of auction operation—large physical auctions and online marketplaces, as well as independent and specialty auto auctions.
The auction team at Montway understands that moving vehicles your way is the best way. Our services can complement your specific processes, following your hours of operation, regulations, gate pass procedures and vehicle location strategy.
We provide reliable pricing though our market-driven pricing engine, which analyzes historical trends, seasonality and surplus vs. demand to generate rates. We can also customize set pricing to fit your exact needs or provide contract pricing.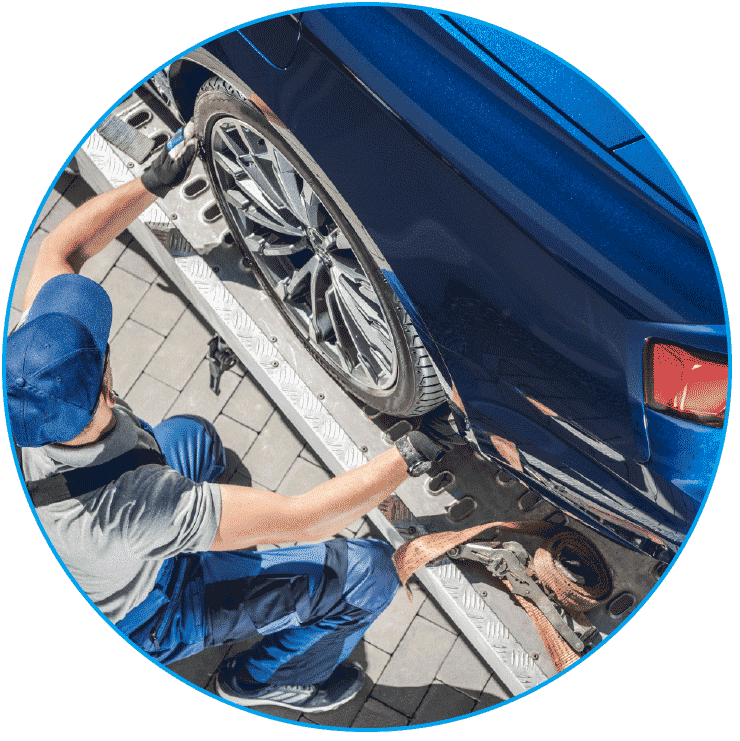 Single-unit move expertise
We are the leader in single-unit moves and have the capacity to pickup or deliver vehicles just around the corner or more than 140 miles away. Whether you have a single vehicle to transport or one hundred, Montway's scalable capacity provides quick response with skilled vehicle handling and average pickup and transit times lower than the competition.
Nationwide pickup and delivery coverage
Our vetted network of more than 15,000 carriers includes small, independent owner operators in markets from coast to coast. All carriers are screened, monitored and evaluated on a regular basis to ensure they meet insurance and safety requirements. They understand and respect the strict security protocols that must be followed in the auction industry.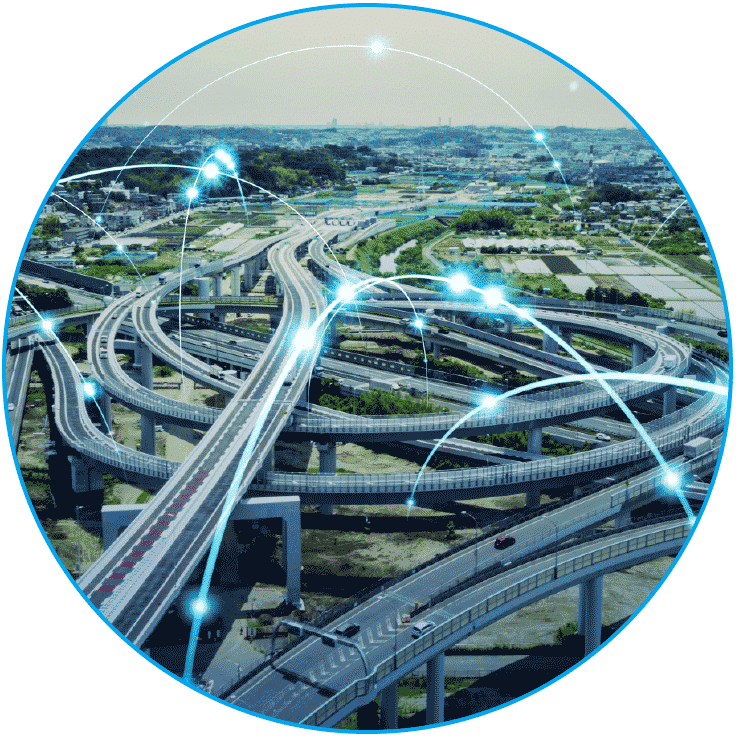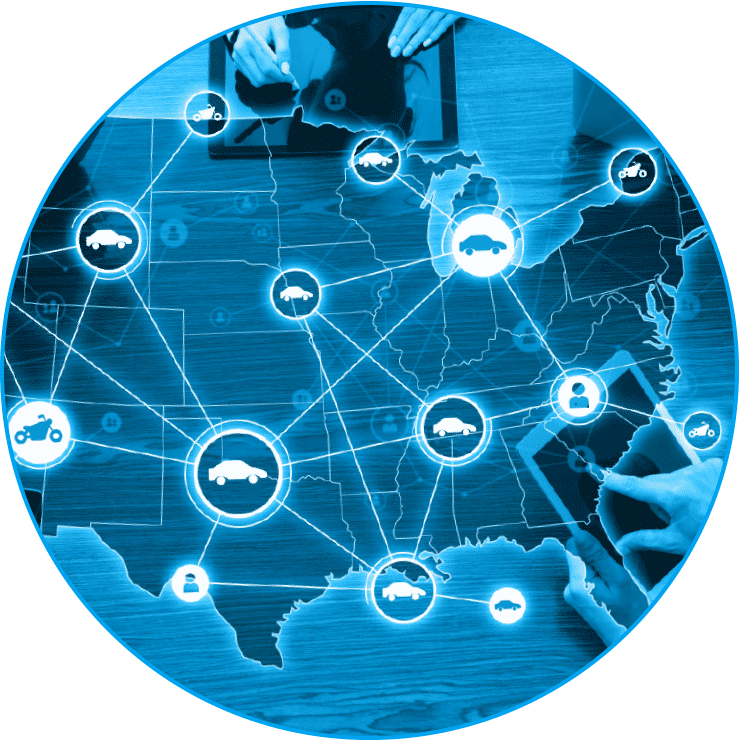 Technologies for speed and efficiency
If you leverage auction software, we can seamlessly integrate with your system so you can quickly book orders and gain visibility into all movements, all on one platform. To speed unloading, improve accuracy and reduce the billing cycle, Montway uses electronic proof of delivery (ePOD) and digital bill of lading (BOL).
Thanks to our customers, in 2020 Montway earned an average Net Promoter Score (NPS) of 76.4 in an industry that averages an NPS of 29.


How Montway can help your auction business
End-to-end solutions: Taking a consultative approach, we will work with your inside sales reps, operations team and business leaders to make recommendations to improve service levels and transparency. We can benchmark our costs and service capabilities against your current providers to prove our value.
Preferred transporter: Whether for one or all of your locations, Montway will deliver first-class service, reducing your stress and maximizing your time to focus on growing your business. We can be your one-stop solution for cars, trucks, motorcycles and powersports, with the trailer options and equipment required to handle recreational vehicles, luxury or collector cars and inoperable vehicles.
Augment established carriers: Montway routinely handles long-distance moves and can extend the reach of your local carriers with our nationwide network of vetted carriers. The right logistics partner will work in harmony with your auction operations and your established carriers to extend reach and increase efficiency to your operation.
Are you happy with the service you're currently receiving?
Is there room for improvement? Over 40% of the vehicles purchased at auctions are retailed by dealers at least 150 miles away from where they were purchased. If you're not getting the responsive service and long-distance capacity you need, contact Montway.
Montway is the ideal auto transport partner for dealerships