Chicago's 105th annual Auto Show of 2013 was a week of dreams for many. From stylish concept cars to entertaining interactive activities – the show was filled with excitement from beginning to end. Fun was the purpose, according to organizers who wrote in the literature for the show, "Shows don't last more than a century by being boring and stale."
The auto show's rich history dates back to 1901, when the show was only eight days long and was called the National Auto Exhibit. The exhibit was held at the Chicago Coliseum; admission was a mere .50 for Chicago residents to come to 15th and Wabash for a show. Show manager Samuel Miles, also known as the 'Father of the Modern Auto Show', made sure that no stone went unturned to produce his a wide selection of "modern" automotive innovation. Today's shows seem to follow that mission.
The Padilla family travelled from a Chicago suburb to see the show for the first time. "We just came in and he's so excited," said Maria Padilla of her son Antonio. The nine-year-old youth found his, 'dream car' in the new, 2014 Ford Mustang V6. Antonio shows that you're never too young to look for your first car, as he claimed the grabber blue show stopper – just one of many customized cars on the floor.
The ten day long exhibition got off to a great start with well wishes from Illinois Governor Pat Quinn, Chicago Mayor Rahm Emmanuel and Secretary of State, Jesse White. While all three public figures made note of the Chicago Auto Show's long standing history they also wrote about the different entities that are positively affected by a show of this magnitude. Gov. Quinn paid homage to the cornerstones of the automotive industry saying, "the hard working men and women in the Illinois automotive industry laboring in cities such as Chicago, Bloomington-Normal, and Belvidere are at the front lines of American ingenuity and innovation."
The auto simulator queue for the Ford Fiesta was filled with teens who were anxious to test their driving skills. "It's our third year [coming to the show], it's cool to see all the new cars," said Isabelle of Itasca, IL. She was there with her sister and expressed excitement at their chance at having a virtual driving experience without the need for a license.
Another heavy hitter was Lexus, who showcased their new LF-LC Concept. Toyota, Jeep, Dodge and Chrysler provided hands-on fun with test tracks where exhibit-goers had the chance to drive the newest vehicles over various road conditions. Jeep even provided a brightly colored mini-track with motorized children's Jeeps for practicing driving skills at the ripe old age of six and a half.
From concept cars to electric vehicles, the 105th Auto Show provided a way for everyone to find their own slice of automotive enjoyment.
Learn more about our door to door auto transport services
Wanna See More? Check out the Photo Gallery
All images by Janean L. Watkins, All Rights Reserved 2013.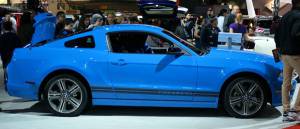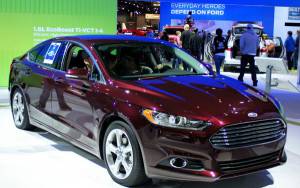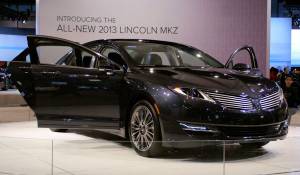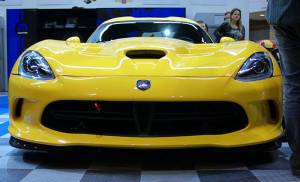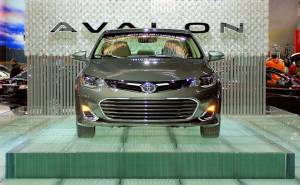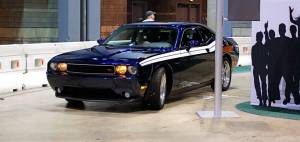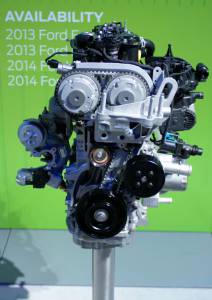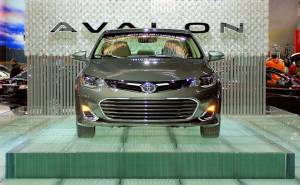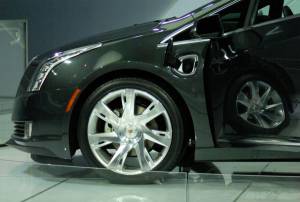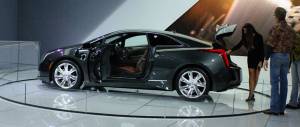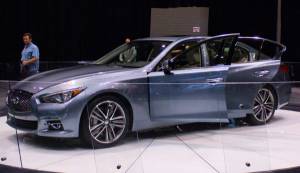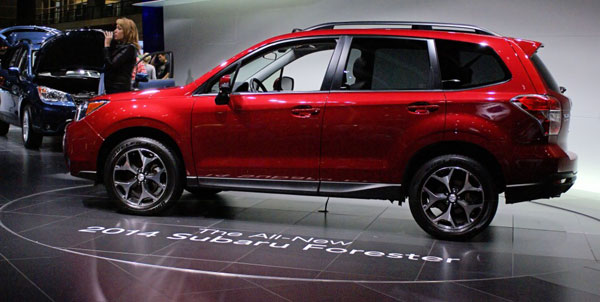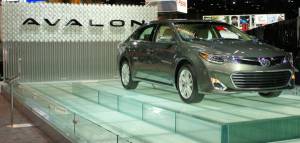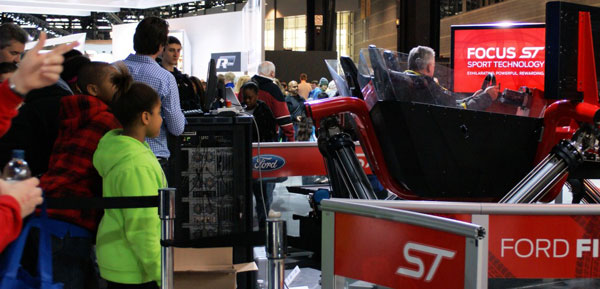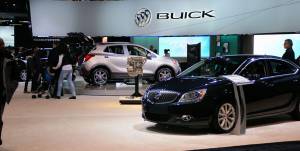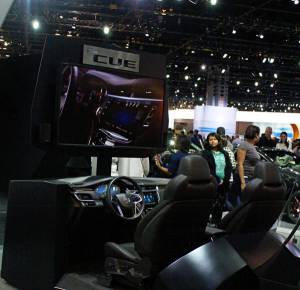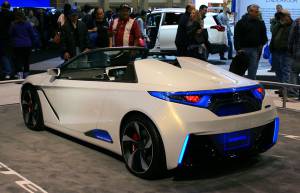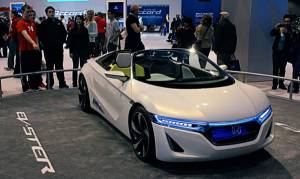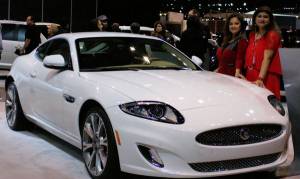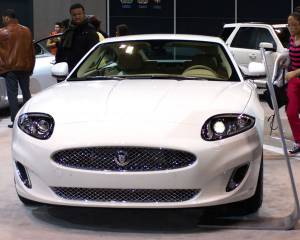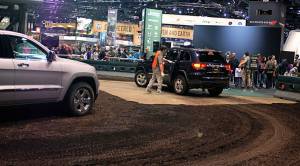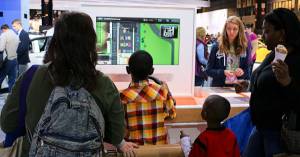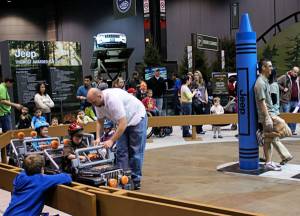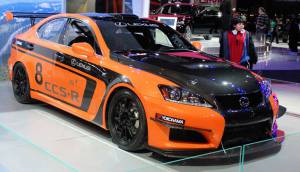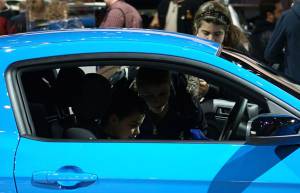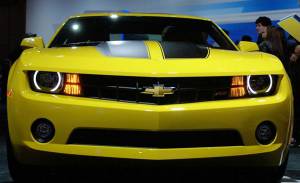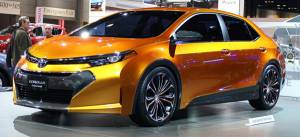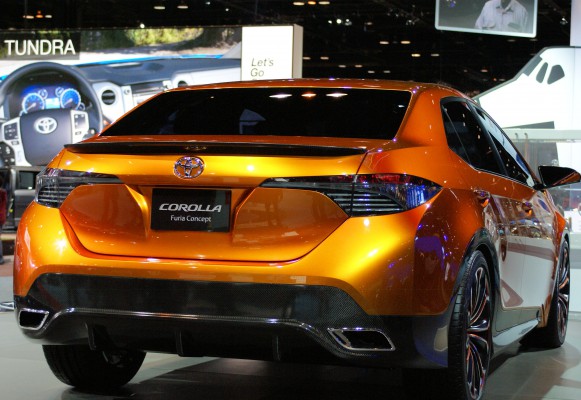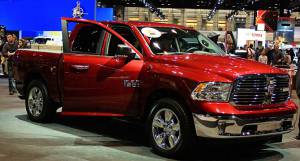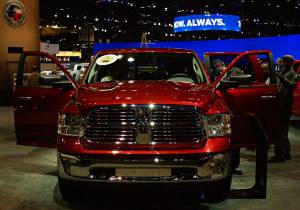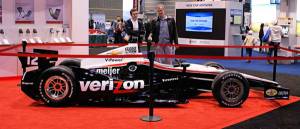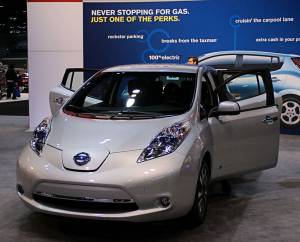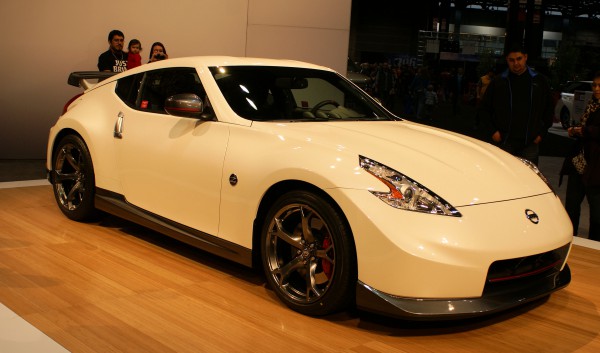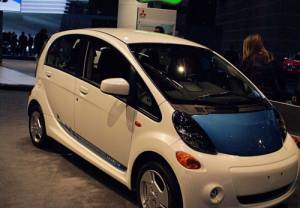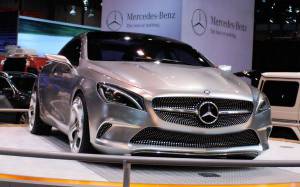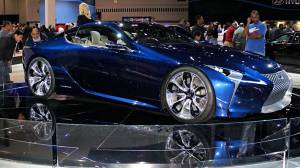 105th Annual Chicago Auto Show 2013