We are proud to announce that our CEO Mike Mihaylov received the honorable Patriot award from a representative of Employer Support of the Guard and Reserve (ESGR) on May 4, 2017. ESGR is part of the Department of Defense, established in 1972 and promotes business practices fostering understanding about the life of a civilian warrior and offers assistance with service commitment. The Patriot certificate is given annually to individual supervisors or managers and is based on nominations submitted by employees or employees' family members who received direct help in managing their work and military duties.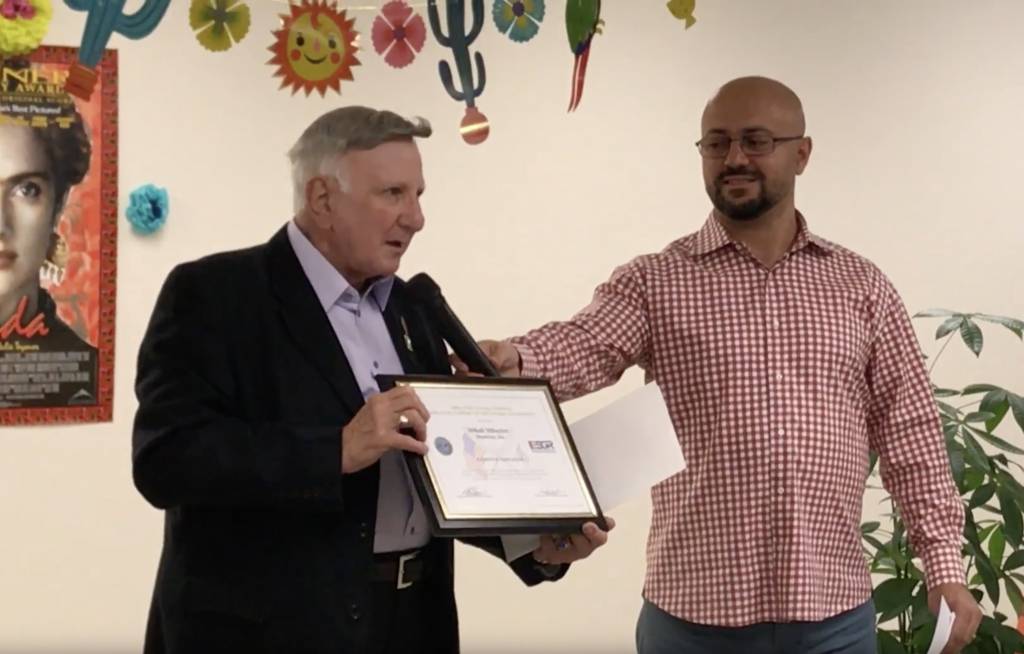 Montway CEO Mike Mihaylov receives the Patriot award from the ESGR representative John L. Fascia, BG (Ret.)[/caption]
Mihaylov was nominated for the Patriot award by his employee Iren Ganeva, a Legal and Risk Management agent at Montway Auto Transport. She started working for the company back in 2012 and was part of almost all departments, seeing firsthand the workforce grow from six to 160 workers.
Ganeva signed for the army in 2015 and started her training in January 2016. Expected to last only six months, her preparation at the Fort Leonard Wood military base in Missouri did not go as planned. The reservist broke her leg in June just before completing the program and had to first use a convalescent leave and then return back to the base.  "After I broke my leg, I went home briefly, for a month, and I visited my team and bosses at Montway. Everyone, including the CEO Mike Mihaylov, was very supportive of me and encouraged me to come back after I am done with my training. This moment was very moving for me. All that support was really important to me", remembers Ganeva. After her leave was over she had to go back to complete her training and stayed at Ford Leonard Wood until October 2016, getting a military rank Specialist.
"I am very proud of Iren and her dedication to serve the country. I am sure she received a lot of love and care from all of our employees before, during and after her military training. We are glad that Iren is back with us and I am thankful that she nominated me", said Montway CEO Mihaylov after getting the military support acknowledgment.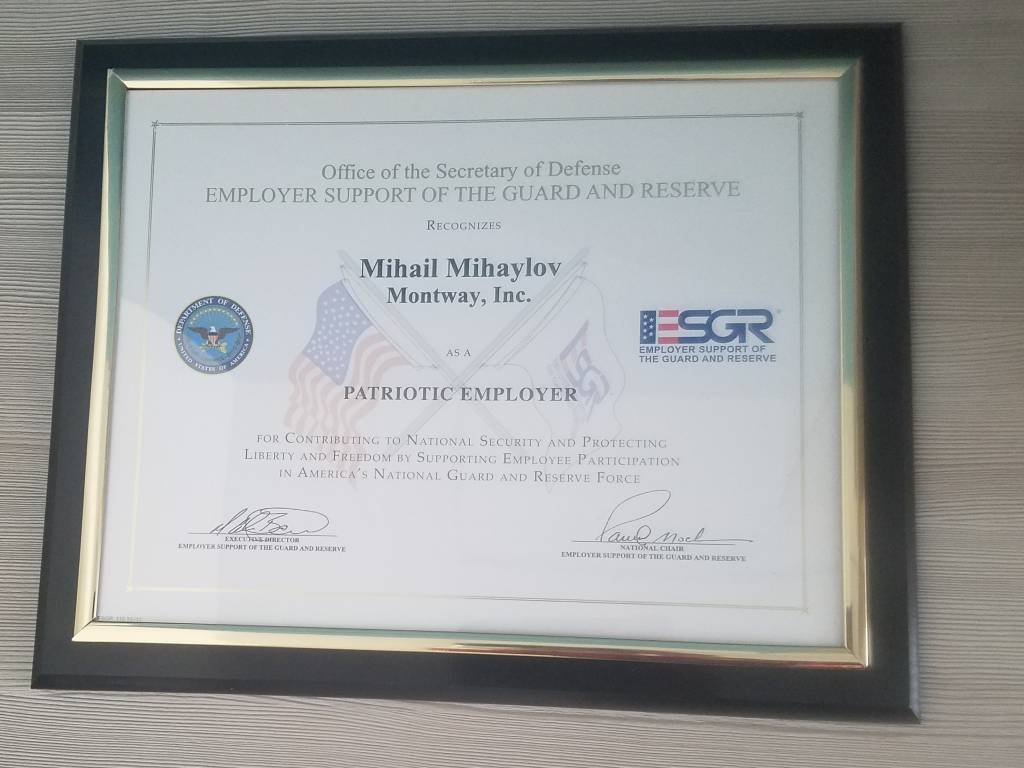 Congratulations, Mike Mihaylov for the Patriot Award!