Colorado Car Shipping
Expert auto transport services to and from Colorado
Shipping a car to or from Colorado? Read what customers say about using Montway:
I have been shipping cars back and forth from NY to FL for 20 years. My experience with Montway is the best I've ever had. Excellent communication with on-time pickup and delivery. A+ all the way!
December 10, 2022

Montway did an awesome job moving my 1974 VW Super Beetle from Los Angeles to Boise. They were easy to contact, the price was reasonable, and scheduling was simple. My beloved Beetle arrived in perfect condition!
December 10, 2022

The driver took care of my car, as well as the others on his truck. He treated each car like a delicate gemstone. He was so polite and informative throughout the entire process. I highly recommend using Montway!
October 2, 2022

We've used Montway twice to transfer one of our vehicles and have always had fantastic and friendly service. As a military family who moves around a lot, we will always use Montway.
November 8, 2022

I recently shipped 3 motorcycles through Montway and couldn't be happier with my choice. They were delivered without a scratch, ding or dent. I'll use Montway to transport my bikes again.
October 16, 2022

I experienced excellent door-to-door service. Their representatives were friendly and explained everything well. They shipped my daughter's car across the country. We would definitely use Montway again!
November 3, 2022

Through Montway, I've shipped two cars to Hawaii. Both times were flawless. I was very impressed with the process. I will always use Montway when shipping vehicles in the future.
December 7, 2022

This was my second time using Montway. My car was picked up in an enclosed trailer 2 days after booking and delivered within 4 days. Montway is the only car shipping service I will ever use!
September 24, 2022

Long-distance transport from Delaware to California. The transport was completed in less time than quoted. 100% stress-free experience in transporting our brand-new car across the country.
November 14, 2022

Montway shipped our vehicle from Florida to Illinois. While many of these companies used scare tactics and bad-mouthed each other, Montway gave a firm price and explained everything clearly. Our vehicle arrived on time.
November 8, 2022

I have used Montway several times and I can't say enough about them. Each driver was on time, courteous, and flexible. Dedicated and quality customer service. I've used competitors before and there is no comparison.
October 20, 2022

We experienced true door-to-door service from Texas to Florida. Our driver was very professional, keeping us informed throughout. Our car arrived in excellent condition. We've used Montway several times.
November 23, 2022

1000000
+
Satisfied customers
Trusted by the world's largest brands








Car shipping in Colorado
Transporting your vehicle to or from Colorado
From summer hiking, biking and kayaking to winter skiing and snowmobiling, Colorado is a top U.S. destination year-round. Nature lovers and outdoor adventurers feel the pull of the serenity and activities its mountains and lakes have to offer.
It's no wonder Colorado's population is booming and that its annual number of tourists has set records over the last several years. Whatever time of year, residents take pride in their home state, with visitors relishing it's natural beauty. If you find yourself gravitating there, bring your car, truck, RV or ATV with you to cruise across the rugged terrain. Don't want to drive there yourself? Professional auto transport is an ideal solution.
Get an instant quote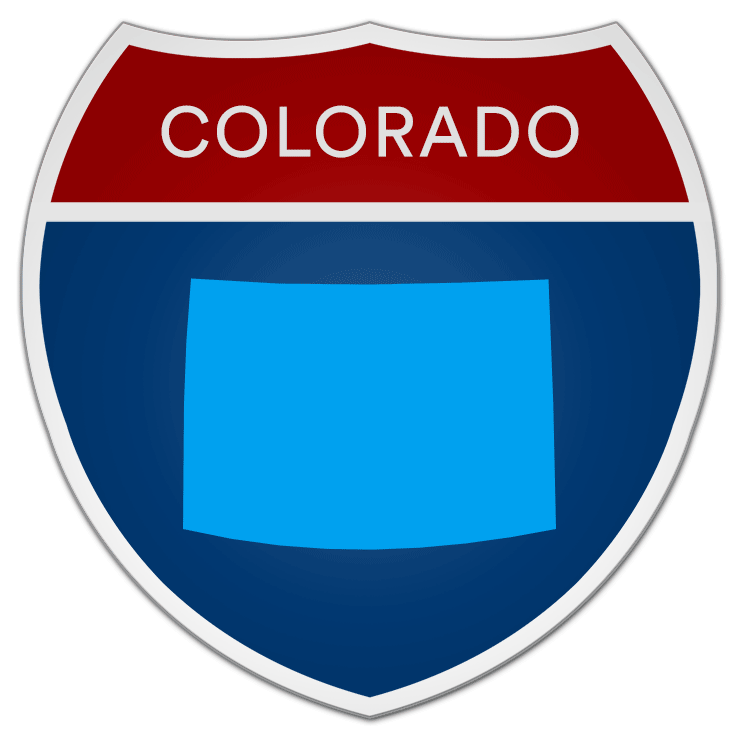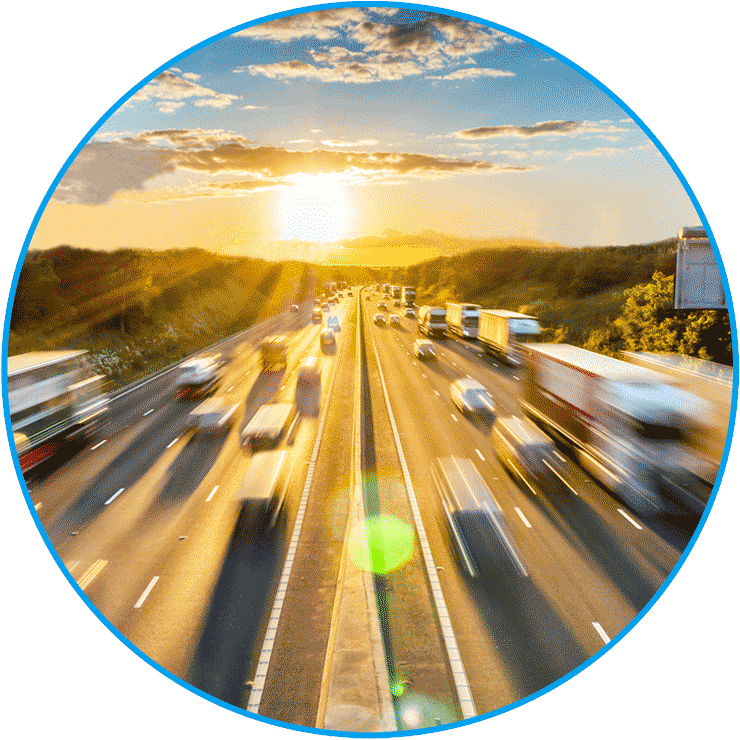 What to consider when shipping a car in Colorado
What's the first thing you think about when deciding to ship your car? Likely, cost. Various factors influence transport rates, including but not limited to your vehicle type and year, whether your vehicle is operational, your starting location, destination and the time of year you want the vehicle shipped.
The best way to determine these details and get accurate pricing is to contact an auto shipping carrier or broker. Carriers are the companies that have the trucks and drivers to haul your car, while brokers serve as the intermediary between consumers and carriers, working with vehicle owners to find the best carrier and transport solutions for their needs, timeline and budget.
Choose the best Colorado auto transport company
When looking for a company to ship your car or truck, you want the one you select to be legitimate, reputable and to have proper protection in place for you. Unfortunately, there are some online scams where individuals posing as car shipping carriers will ultimately take your money and run with no service provided. Do your due diligence and read reviews from past customers before signing on the dotted line with a carrier.
By working with a broker, you can avoid falling victim to fraud, since they have a network of vetted and legal carriers with whom to match you. Montway Auto Transport's network spans 15000 carriers across the United States and has a team of experienced customer service representatives to support you. Request a quote for Colorado car shipping or call (888) 666-8929.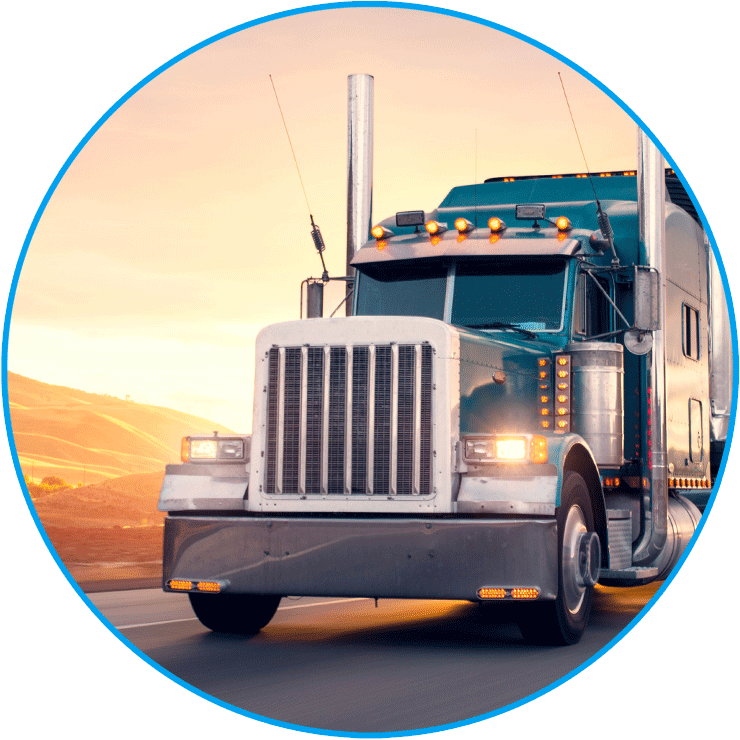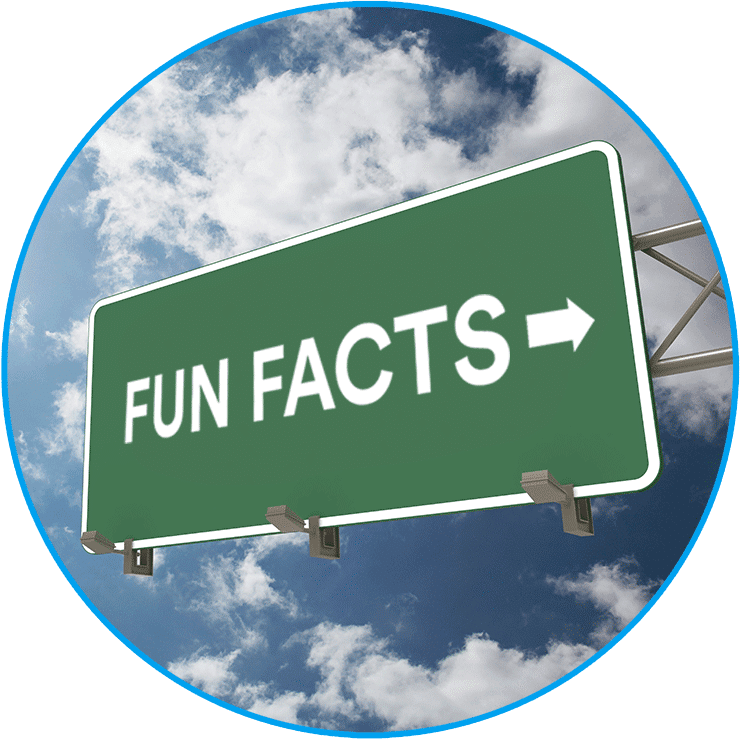 Fun facts about Colorado:
Known for its high altitudes, Colorado holds 75% of U.S. land area above 10,000 feet.

Colorado got its statehood 100 years after the Declaration of Independence was signed, earning it the nickname of "The Centennial State."

The capital city of Denver records an average of 300 days of sunshine per year—more than San Diego and Miami Beach.

Colorado has 58 peaks over 14,000 miles high, called "the fourteeners." At 14,023 feet, Wilson Peak was the inspiration for the peak on the Coors Light beer can.

The mountainous area of Colorado is six times the size of Switzerland! It contains 2,850 lakes and 9,600 miles of fishing streams.
Colorado tourist attractions:
Glenwood Caverns Adventure Park is America's only mountain-top theme park. Experience a variety of thrill rides and kid-friendly cave tours.

Mesa Verde National Park features preserved ancestral Puebloan dwellings built on the mesa and in the cliffs. The park protects the heritage of 26 tribes.

The open-air Red Rocks Amphitheatre is an iconic concert venue ten miles outside of Denver, where many notable artists like Stevie Nicks, the Dave Matthews Band and Neil Young have performed.

Experience history while taking in stunning views by climbing aboard the Durango – Silverton Narrow Gauge Railroad, which winds through the San Juan National Forest.

Bishop Castle was built entirely by Jim Bishop in the early 1970s and boasts a grand ballroom, towers and bridges—and even a fire breathing steel dragon!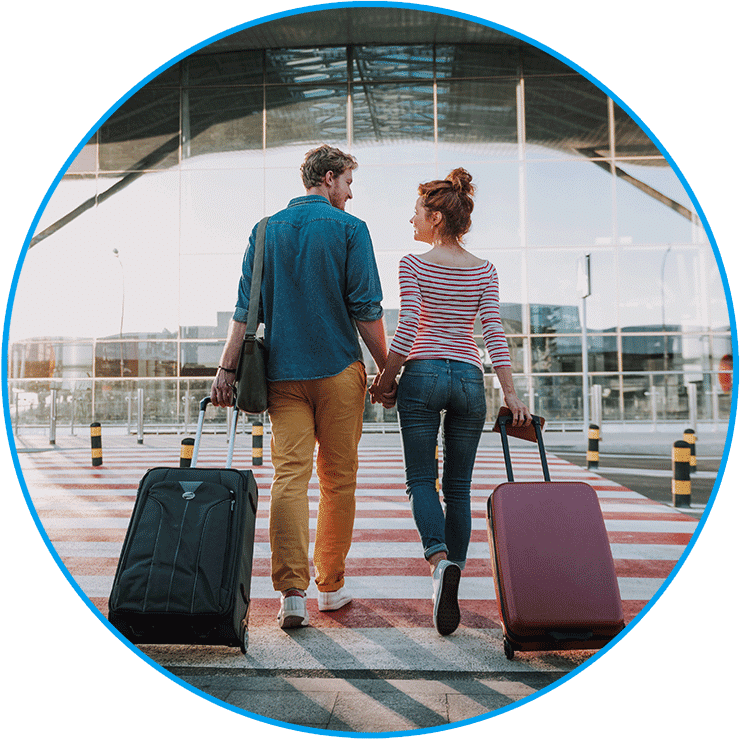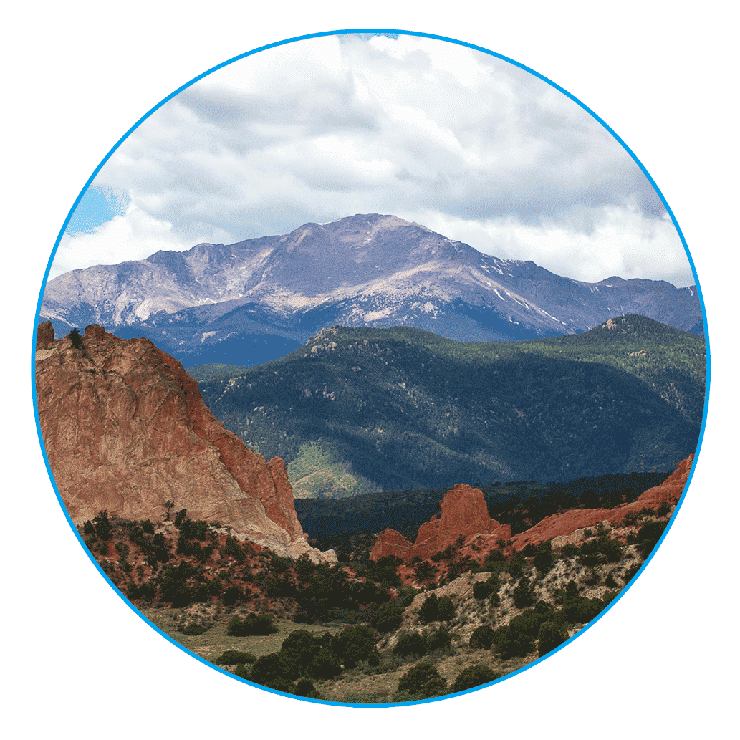 Mountains in Colorado:
Pike's Peak stands at 14,115 feet, and was the inspiration for the song "America the Beautiful."

The highest point in Rocky Mountain National Park is Longs Peak, with an elevation of 14,259 feet.

Mount Elbert is the highest point in the state of Colorado and the second highest summit in the United States at 14,440 feet.

Wind your way to the summit of Mount Evans via its scenic byway, the highest paved road in the United States. It curves through nearly 9,000 feet of elevation gain and five climate zones.

Grays Peak is the closest fourteener to Denver and a popular hiking and climbing spot with a rushing creek and wildflowers along the way up.
Get an instant quote
Nothing makes us happier than satisfied customers!
Learn more about their experiences shipping autos to and from Colorado with Montway Auto Transport.
"Service was outstanding. Price was competitive. Picked up the car in Buffalo and three days later in Colorado. Big thumbs up."
-Paul Shine 12/11/22
"They were very communicative when arranging the pickup and delivery of my vehicle. I received calls and emails giving my pickup window, day before courtesy call, and call day of. This allowed me to properly plan and avoid missing work. Moved my car from Colorado to Maryland, and I'd definitely recommend this company!"
-Aundya Azarbarzin 12/1/22
"I had to transport my vehicle from Colorado to Texas due to mechanical issues on my trip. Montway was reliable, professional and delivered my vehicle without any problems, and on time! Would highly recommend."
-Pat McNeil 11/3/22