Florida Car Shipping
Expert auto transport services to and from Florida
Shipping a car to or from Florida? Read what customers say about using Montway:
Second time shipping with Montway Auto Transport. Communication was spot on and the car arrived in 3 days from Florida to Kansas. I will continue to use this amazing service!
December 16, 2022

Montway was a lifesaver in getting my new Audi Q5 to Florida within a 2-day window. The carrier was nice and delivered my car to me on time. Amazing customer service!
December 9, 2022

Excellent service from Montway in transporting my car from California to Florida. Montway made the process easy with good communication and updates. The assigned driver was careful and courteous. The car arrived in just 3 1/2 days and not a scratch.
December 1, 2022

I have used several auto shipping companies to transport cars to Florida. No question that Montway was the best. Their team is efficient, professional, and very accommodating. The driver was terrific.
November 27, 2022

I shipped my car from California to Florida. Setting everything up was very easy. We were kept informed every step of the way. Out of the times I have shipped my car, this was the easiest experience.
November 2, 2022

Fast and efficient service! Montway transported my vehicle from Florida to South Carolina for a great price. The driver was polite and professional. He arrived on time and delivered my car in perfect condition.
October 3, 2022

My Tesla X was picked up in Chula Vista, California and delivered in Tampa, Florida. The driver kept me informed and delivered my car on time. I highly recommend Montway Auto Transport.
November 27, 2022

I needed to get my van home to Florida after an accident in Tennessee. Montway's process was easy and their staff was great. Thanks for all your help!
November 11, 2022

My son's car was stuck in North Carolina at college and need to be transported to Florida. I was skeptical at first, but Montway put me at ease. I will definitely use their services again in the future.
November 1, 2022

Great communication and affordable. They took care of my car between FL and ND during hurricane Ian. The car looked beautiful and arrived with no damage.
October 12, 2022

Montway was very helpful and informative. They were quick with pickup and delivery of my 2013 Toyota from California to Florida in under 4 days. The carrier was extremely helpful and friendly. I would definitely use them again in the future.
November 26, 2022

I had a great experience with Montway, shipping my car from CA to FL. My car arrived earlier than expected and in perfect condition!
October 6, 2022

1000000
+
Satisfied customers
Trusted by the world's largest brands








Car shipping in Florida
Transporting your vehicle to or from Florida
With the longest coastline in the 48 continental United States, amazing theme parks and tourist attractions, beautiful state parks, pristine golf courses and a rich culture and history, Florida is a dream destination. Additionally, the average year-round temperature in the state ranges from 65 to 77 degrees.

Such idyllic conditions are an obvious point of attraction for those looking to avoid cold weather and live or stay near the beach. No wonder snowbirds and seasonal travelers, vacationers, remote employees, college students and military personnel and families make their way southeast to Florida every year. What makes their time in the state even more comfortable is having their vehicle with them. Transporting your car to Florida can be easy, affordable and stress free—and even offers surprising benefits!
Get an instant quote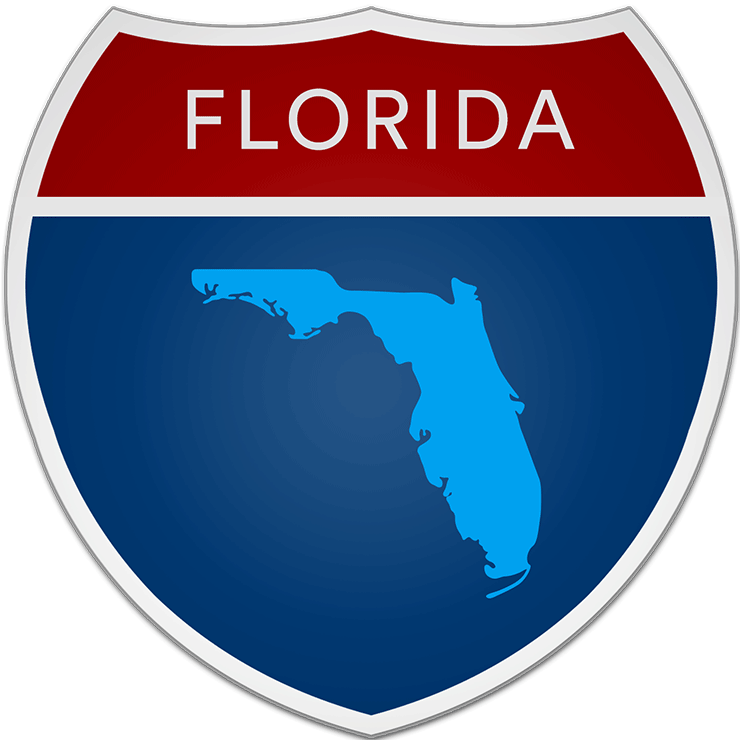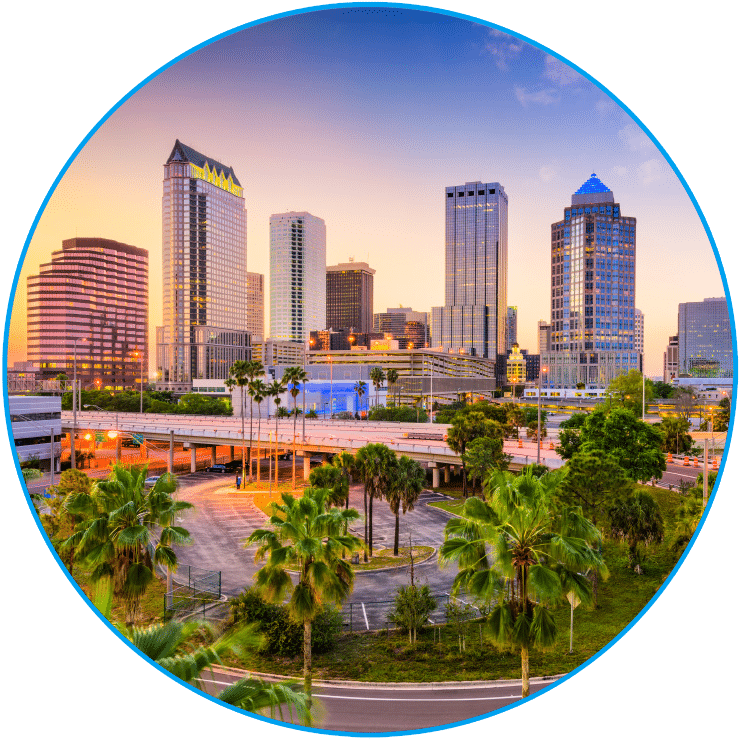 What to consider when shipping a car in Florida
From the type of vehicle you're shipping to transport trailer options and distance between your destinations, there are several factors to take into account when transporting a car to or from Florida. The details of your vehicle — size, weight, any special accessories and whether it is operational — may require certain accommodations and add to your final cost. Additionally, the time of year impacts shipping rates. For instance, with more people flocking to Florida during the winter season, prices for auto transport to Florida will generally be higher. All of these factors will be taken into consideration when determining the final cost of shipping your vehicle. To get an accurate idea of your cost, request a quote from an auto transport company.
Choose the best Florida auto transport company
Whether you're moving to Florida or are a seasonal traveler, military family or vacationer, you may want to have your car, truck, RV, scooter or boat with you in the sunshine state.
As you get started with your auto shipping in Florida, you'll want to find a company you trust to do the job and get your vehicle to its destination safely. Montway Auto Transport makes it easy. We offer a personalized approach and will work with you every step of the way to ensure your vehicle is handled with care and arrives safely and on schedule. To get started, request a Florida car shipping quote or call (888) 666-8929 to speak with an experienced customer service agent.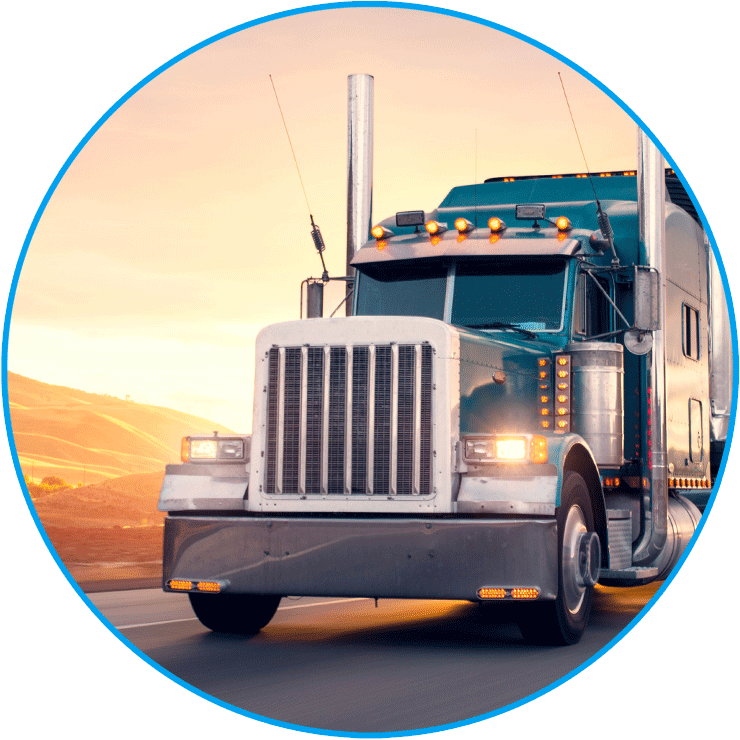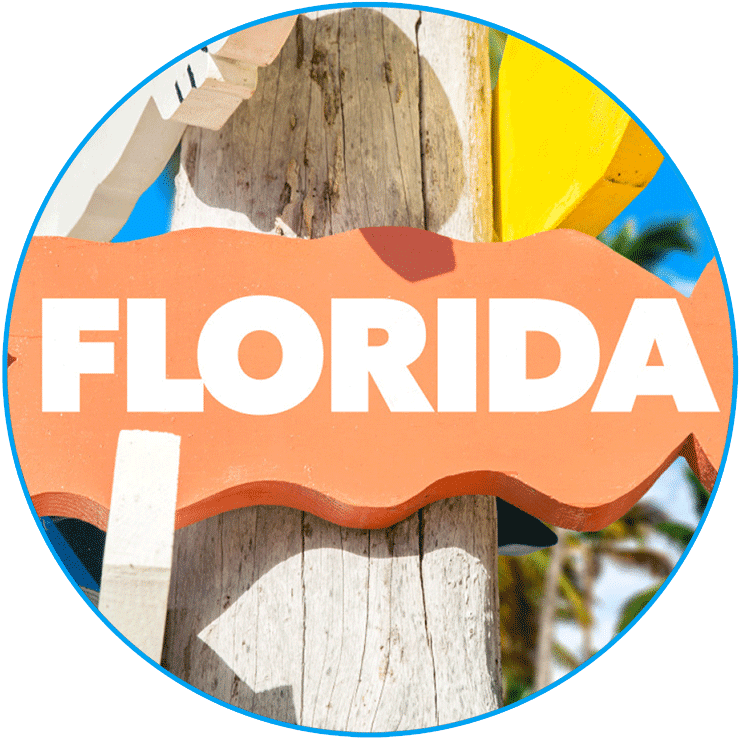 Fun facts about Florida:
Florida is the only state that borders both the Atlantic Ocean and the Gulf of Mexico.

It boasts more than 1,000 golf courses, over 7,000 lakes and 11,000 miles of rivers.

Everglades National Park is the only place on the planet where crocodiles and alligators coexist.

Florida has over 20 military bases, which include Air Force, Army, Coast Guard, Marine and Navy.

Fifteen major league baseball teams conduct spring training in Florida.
Florida tourist attractions:
As the theme park capital of the world, Florida is home to Disney World, Universal Studios, Busch Gardens, SeaWorld and many more.

It has 175 state parks, 37 state forests, 12 national parks, preserves, seashores or monuments and three national forests.

Florida also features both cultural and historical experiences from around the world, including Cape Canaveral, Kennedy Space Center, Art Basel and the Ringling Museum of Art.

The Daytona 500, held on Daytona Beach, brings over 100,000 NASCAR fans and spectators every February.

Miami Beach invites those looking for an art scene, lively beaches and an active nightlife.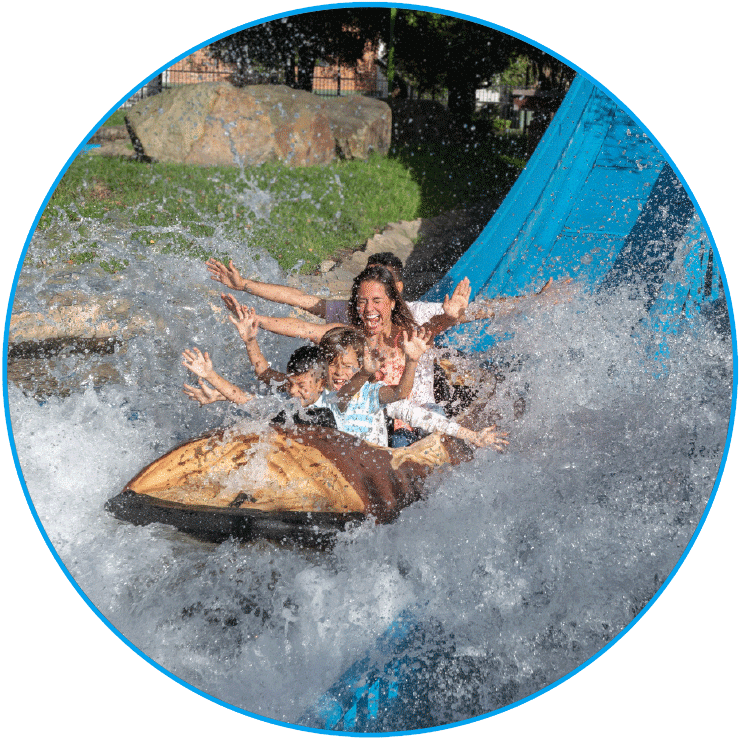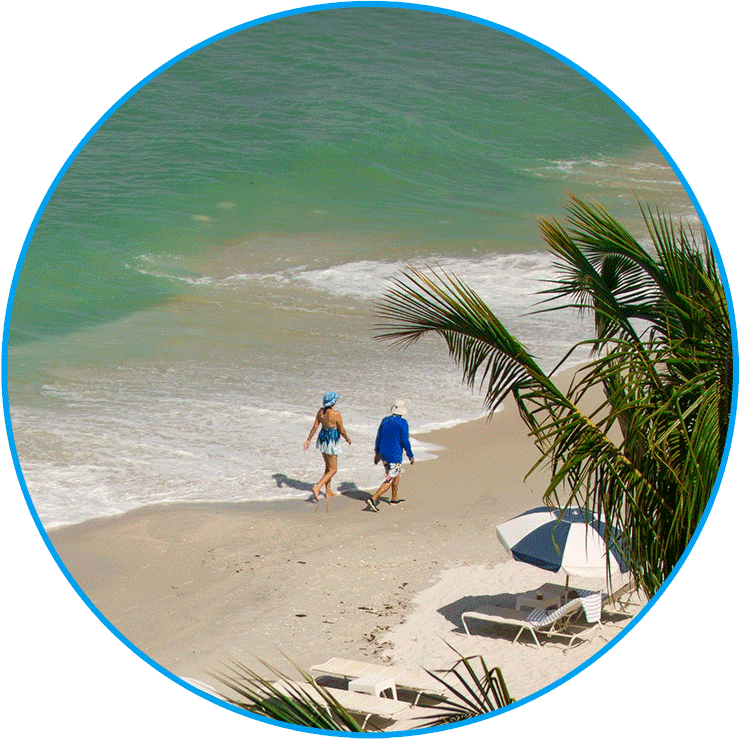 Best beaches in Florida:
Destin: As one of the most affordable beach towns in the panhandle, Destin offers a family-friendly atmosphere with opportunities to sunbathe, snorkel and deep sea fish.

Sanibel Island: The calm shores and variety of restaurants, shops and art galleries of Sanibel Island attract seashell collectors and families looking for a quieter locale.

Clearwater Beach: For those looking for a mix of activity and relaxation, Clearwater Beach boasts ideal swimming, lounging and playing volleyball, along with a Beach Walk Promenade perfect for rollerblading or biking.

Naples: This upscale town is an ideal escape for the winter or as a residency year-round. People are drawn to its boutiques, gourmet restaurants, golf courses and five-star accommodations.

St. Petersburg: Known as the Sunshine City, St. Petersburg has the most consecutive days of sunshine — ideal for any beachgoer. Pack your sunscreen and shades!
Get an instant quote
Nothing makes us happier than satisfied customers!
Learn more about their experiences shipping autos to and from Florida with Montway Auto Transport.
"Montway Auto Transport is a reliable professional company. We needed to get our truck to western New York from Florida . They delivered it with no issues! Thank you."
-Jennifer Ballowe 1/1/23
"We had our Subaru Forester transported from Florida to Washington. The service we received was fast, reliable and friendly. We already plan to schedule our next move with Montway."
-Renana Yacobi 12/27/22
"Solid experience all the way through. I used them to pick up a car in Florida and ship it to Ohio and then pick up a different car going the other way. Gave them my dates, they advised when they had shippers, picked up when promised, delivered when predicted. Used them before with same result."
-Richard Whitney 12/15/22