Over a Decade of Outstanding Delivery and Exponential Growth
Rich History of Innovation, Dependability and Success
Montway Auto Transport has grown into one of the largest auto transport companies and has more than 15 years of experience!
2023

Great Place to Work Certified
Montway became a Great Place To Work company, a certification that recognizes employers who create an outstanding employee experience. When surveyed, 90% of staff say that Montway is a great place to work.
2022



Fourth Appearance on Inc. 5000
After a year of outstanding growth, Montway earns a higher spot on the Inc. 5000 List of America's Fastest-Growing Private Companies for 2022. Montway attributes this honor to its employee dedication.
15 Years of Success
Montway celebrates a milestone anniversary as a global leader in automotive transportation and logistics. New initiatives, operational improvements and leadership restructuring have helped Montway achieve 82% YOY growth and expand to 400+ employees worldwide.
Transportation Company of the Year
Montway recognized as a 2022 Gold Stevie® Award winner in The 20th annual American Business Awards® for best large transportation company. Over 3,700 nominees were considered.
2021


Award Winning Company
The Inc. 5000 list is a prestigious ranking and Montway is #165 in Illinois. Few, if any, auto transport companies can say they've earned a spot on this respected list.
Award Winning Service
Montway named winner of a 2021 Bronze Stevie® Award in the Innovation of the Year – Business Service Industries category in the 19th Annual American Business Awards®.
2020
Home Delivery
Launched Home Delivery Solution which enables auto dealers to provide home delivery to online consumers and compete in the growing digital retail market.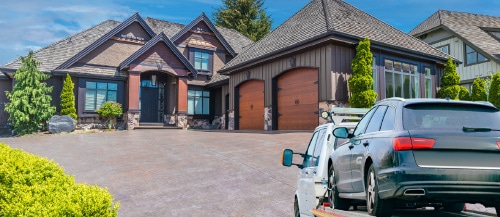 Increased Shipped Vehicles
Arranged transport for over 140,000 vehicles, which included cars, trucks, motorcycles and powersports.
Remote Work
Changed company policy to offer remote work in support of CDC guidelines and to keep employees safe during the pandemic. Not only did productivity remain steady, both the retail and business-to-business lines experienced growth.
2019
New Headquarters
Montway moved its headquarters from Des Plaines, IL to Schaumburg, IL creating an office space with Chicago-themed conference rooms, workstations with adjustable height desks and state-of-the-art kitchen and lounge area.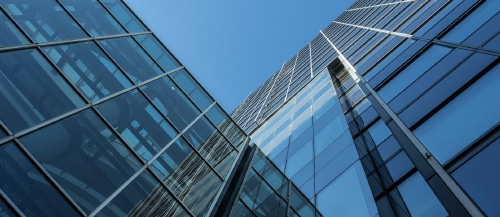 Excellent Reviews
Exceeded 40,000 customer reviews across eight major platforms with a 4.7 average customer rating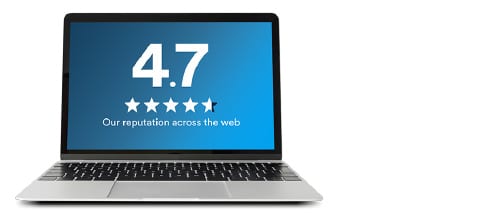 2018
Breaking Records
Montway experienced a record breaking fall season with a 26% increase in retail bookings.
Company Growth
Several new corporate moving and relocation companies began leveraging Montway's expertise, spurring growth of 24% for the company's Relocation Services business.
2017
Patriot Award
Montway proudly accepted the prestigious Patriot Award for recognition as being a Military Support Employer.
New Website
The company launched it's new website which stands out with its modern design, customer-centric focus and seamless user experience.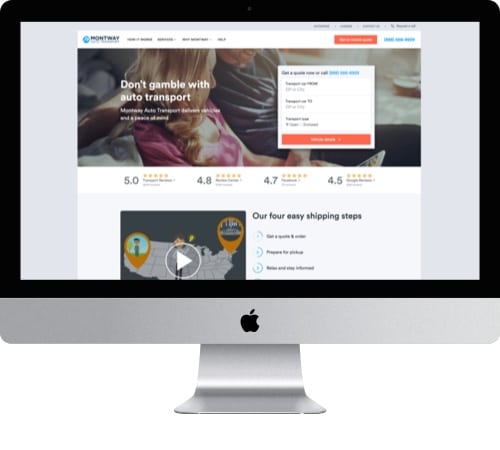 Crain's Chicago Business Fast50
Montway earned 8th place by the Nationally recognized Chicago Crain's Business which annually ranks the top 50 fastest growing businesses.
2016
Portfolio Expansion
Premium service was added for our Retail customers by offering guaranteed pickup dates.
Inc.500
Montway was named by Inc.500 among the fastest growing companies for 2015 as number 429.
2015
B2B Platform Improvement
Consonantly growing, Miles Ahead platform is now capable of handling large-volume and full-load shipments as well.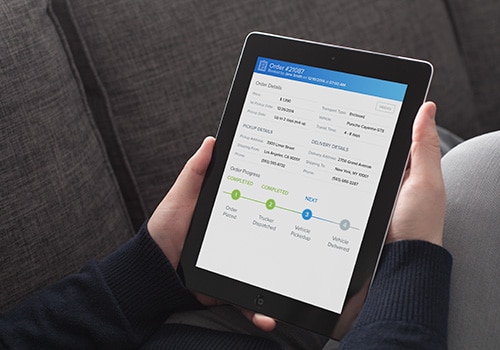 Five-Star, Top Rated
Today Montway is one of the largest and most reputable auto transport companies in the country. Customers include thousands of satisfied individuals, as well as corporate clients in the moving and relocation, dealership, auctions, and OEM industries. We are A+ accredited by the BBB, fully licensed and insured broker, with a 5-star review rating across all top review sites.
Moving Industry
Montway now partners with some of the biggest names in the industry – SIRVA, North American Van Lines, Allied Van Lines, Graebel Companies, Move Management, Unigroup, Mayflower, and United Van Lines. Business partnerships have expanded to include Original Equipment Manufacturers (OEMs), such as Volkswagen, General Motors and Chrysler, auctions and dealerships.
2014
Exclusive Transporter
The company became the exclusive transport partner for Swap-A-Lease and Auto Trader Classics, online classifieds platforms. Our calculator widget was built into their listings, providing value-added service to their customers. Just by clicking a button, they can immediately get a price and book the shipment online.
Bigger Teams
Our family continued to grow with the addition of dozens of sales agents. The expansion of all departments, including a fully-staffed in-house marketing, social media, new business development, claims and support teams.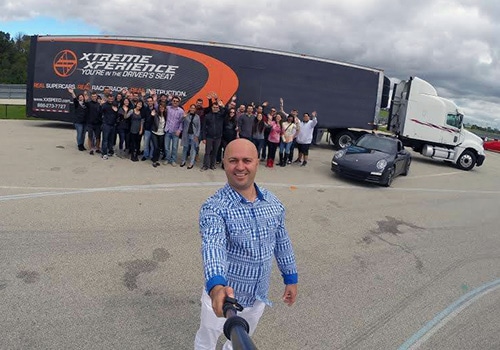 2013
B2B Platform Launch
While working with the moving and relocation industry, we recognized the need for technological solutions for businesses that regularly ship vehicles. Montway came up with the concept for transport management enterprise software called Miles Ahead. The platform provides direct, 24/7 access for companies and their sales people to tools they need to quote and book vehicle transport. The orders are managed on Montway's end by a dedicated customer service team that handles all the logistical and administrative aspects of the auto transport.
2012
Becoming a Trademark
In April 2012, Montway Auto Transport's name was approved by the U.S. Patent and Trademark Office and became a trademark on June 1.
Improving Technology
Always looking for new ways to make the car shipping services easier and more efficient for consumers, Montway formed partnerships with several software developers to evolve our digital services. Montway began a software development subsidiary, putting together an amazing team of talented people to push the limits of modern technology.
Fast Expansion
Expansion continued with the hiring of logistics coordinators and an in-house marketing manager. We also set up a customer service team in Europe.
Partnering for Success
2012 saw the formation of great partnerships, including Auto Trader Classics and Hemmings.com. We began partnering with moving and relocation companies to ship their customers' vehicles.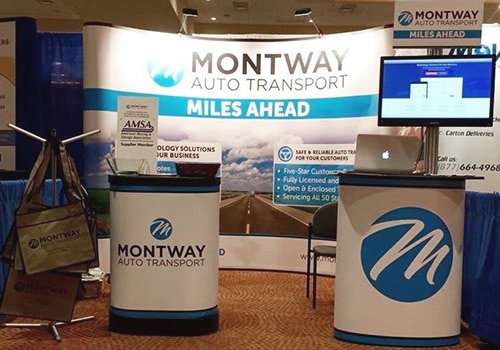 2011
More Growth, More Hires
We transported almost 10,000 vehicles in 2011. Four more employees were brought on board. That year the company also began the process to apply for trademark status.
New Home
Considering customer convenience, the company relocated to a new office close to Chicago's O'Hare International Airport for easy drop-off and pick-up access for customers flying in and out of the area.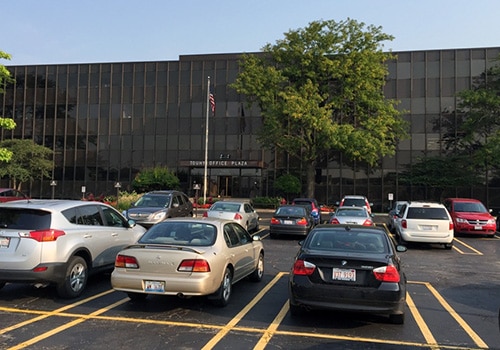 2010
First Office Manager
A customer service and sales expert with experience from Walmart and Kroger, Dimitre K was the perfect fit for the job.
First Office
Our family grew as well, relocating to an office space to accommodate the addition of two new sales agents and an accountant.
Leader on uShip
We became the number one auto transport service provider on uShip – the world's largest transportation marketplace. uShip also adopted Montway's vehicle shipping rate calculator on their car shipping section.
Major Moves
Steady growth marked Montway's first few years of development. 2010 was no exception, with over 5,000 moves all across the country that year. The company had become a serious brand that customers looked for.
2009
Top Reputation
Review ratings skyrocketed, demonstrating dedication to high-quality service and customer care. This year established the company as the top-rated auto transporter, a reputation still maintained to this day.
New Website
With our new website and transport management system, customers could calculate quotes in real time and book directly online. Both were revolutionary ideas at a time when most transport companies were more focused on sales than optimizing user experience and customer satisfaction.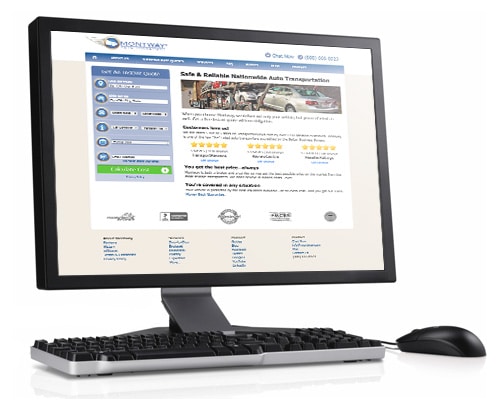 Transporting a Struggling Nation
As the nation struggled with transition from vibrant economy to recession, many transport companies suffered the storm alongside other industries. Keeping pace with the shifting economy and job market, Montway helped people relocating out of states hit hard by the recession. The company surpassed many established competitors by providing adequate pricing and superior service to those who needed it most.
2008
Growing Staff
As deliveries for private customers to California and New York increased, we added a Transport Coordinator to the constantly growing team.
Gaining Customers
We cruised into 2008 with an increased customer base. Delivering hundreds of cars safely and with expert care, established the company as one of the country's top reliable nationwide shippers.
2007
First Employee
The company hired its first full-time employee to help sustain the financial side of the rapidly expanding business.
Growth
Recognizing a need for convenience and efficiency in the marketplace, Montway developed an advanced website with user-friendly features for streamlining the auto shipping experience.
2006
First Contract
Our breakthrough came with Luxury Motors in Chicago, the company's first client as an independent transport management company. With this partnership, Montway's reputation was established as a reliable auto shipping company.
Foundation
Montway Auto Transport started as a basic brokerage, providing shipping services for local dealerships and auctions. Mike Mihaylov and Galya Svetlieva started the company from their modest home office.