Iowa Car Shipping
Expert auto transport services to and from Iowa
Shipping a car to or from Iowa? Read what customers say about using Montway:
I have been shipping cars back and forth from NY to FL for 20 years. My experience with Montway is the best I've ever had. Excellent communication with on-time pickup and delivery. A+ all the way!
December 10, 2022

Montway did an awesome job moving my 1974 VW Super Beetle from Los Angeles to Boise. They were easy to contact, the price was reasonable, and scheduling was simple. My beloved Beetle arrived in perfect condition!
December 10, 2022

The driver took care of my car, as well as the others on his truck. He treated each car like a delicate gemstone. He was so polite and informative throughout the entire process. I highly recommend using Montway!
October 2, 2022

We've used Montway twice to transfer one of our vehicles and have always had fantastic and friendly service. As a military family who moves around a lot, we will always use Montway.
November 8, 2022

I recently shipped 3 motorcycles through Montway and couldn't be happier with my choice. They were delivered without a scratch, ding or dent. I'll use Montway to transport my bikes again.
October 16, 2022

I experienced excellent door-to-door service. Their representatives were friendly and explained everything well. They shipped my daughter's car across the country. We would definitely use Montway again!
November 3, 2022

Through Montway, I've shipped two cars to Hawaii. Both times were flawless. I was very impressed with the process. I will always use Montway when shipping vehicles in the future.
December 7, 2022

This was my second time using Montway. My car was picked up in an enclosed trailer 2 days after booking and delivered within 4 days. Montway is the only car shipping service I will ever use!
September 24, 2022

Long-distance transport from Delaware to California. The transport was completed in less time than quoted. 100% stress-free experience in transporting our brand-new car across the country.
November 14, 2022

Montway shipped our vehicle from Florida to Illinois. While many of these companies used scare tactics and bad-mouthed each other, Montway gave a firm price and explained everything clearly. Our vehicle arrived on time.
November 8, 2022

I have used Montway several times and I can't say enough about them. Each driver was on time, courteous, and flexible. Dedicated and quality customer service. I've used competitors before and there is no comparison.
October 20, 2022

We experienced true door-to-door service from Texas to Florida. Our driver was very professional, keeping us informed throughout. Our car arrived in excellent condition. We've used Montway several times.
November 23, 2022

1000000
+
Satisfied customers
Trusted by the world's largest brands








Car shipping in Iowa
Transporting your vehicle to or from Iowa
The Hawkeye State sits snugly in the middle of the Midwest, surrounded by Minnesota, Wisconsin, Illinois, Missouri, Nebraska and South Dakota. Many think of Iowa as farmland, covered in pastures and fields, and with good reason. According to the USDA, there are approximately 85,000 farms, helping the state achieve leadership status in the production of beef, pork, corn, soybean and cereal.
But there is much more to know about Iowa as it offers plenty of reasons to visit—scenic landscapes, adventurous caves, museums and art, spectator sports and a range of outdoor recreational activities. With so much to discover, it makes sense to take your car, truck or motorcycle along for the fun.
Get an instant quote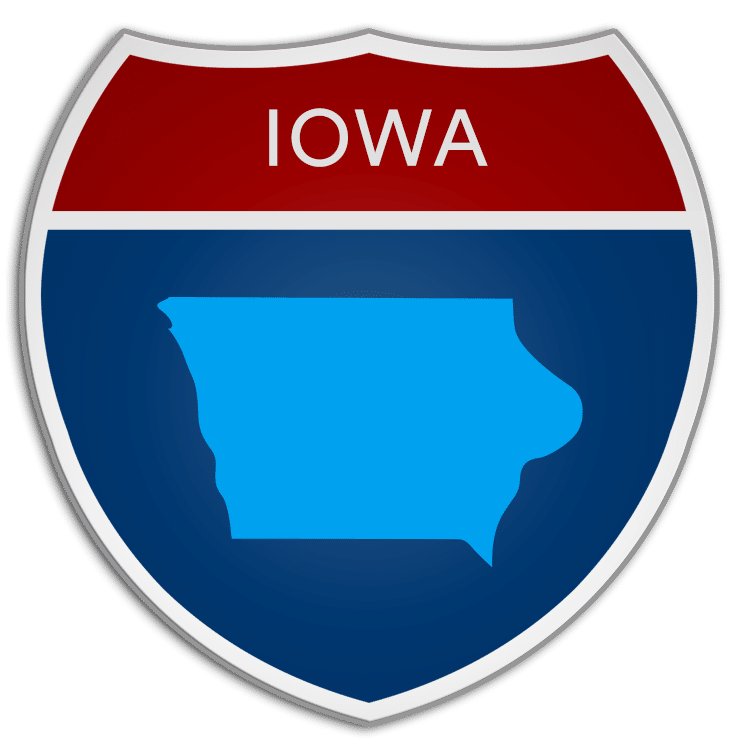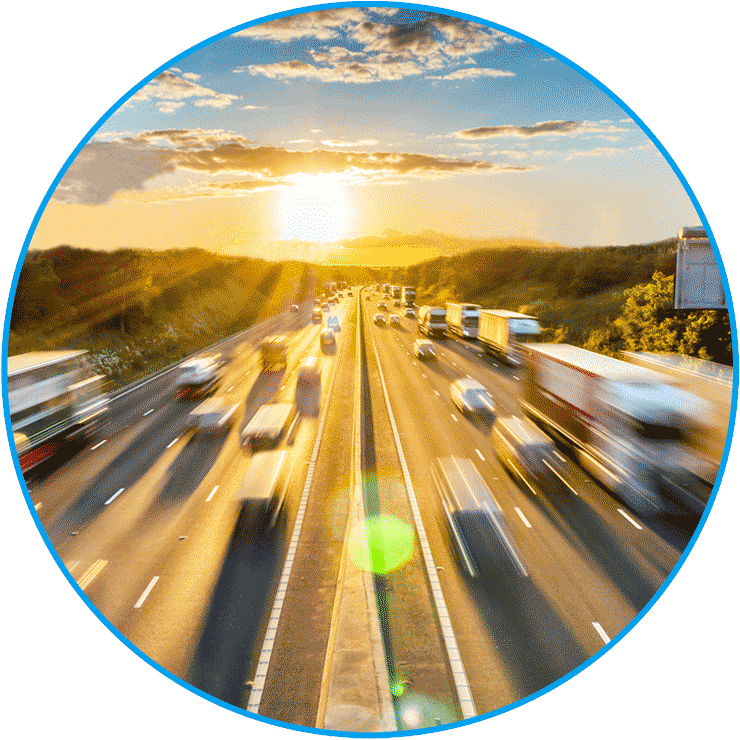 What to consider when shipping a car in Iowa
Iowa offers affordable living with a friendly Midwest attitude, which is why many people relocate there. Are you already one of the over three million residents? Then, perhaps you're also a snowbird who enjoys spending winters along the sunny Gulf Shores and are familiar with seasonal car shipping.
No matter the reason, Iowa will be glad to have you and your personal vehicles come and stay. Using an auto transport company can be a convenient and hassle-free way of getting your vehicle to its Iowa destination safely. To secure a fair price and the best service, use a reputable and experienced auto shipping company for taking that item off your trip "to do" list.
Choose the best Iowa auto transport company
If you have shipped a vehicle before, then you may know the importance of planning and research. You'll want to request and compare car shipping quotes from multiple companies, check their websites to validate their licensing, read online reviews, etc. To make the process easier, here are a few things to consider: the size of the company, number of years of experience, rating with the Better Business Bureau (BBB), online reputation and volume of customer reviews.
One thing to avoid is a lead aggregator website, which can look like a carrier company. Play it safe and request a quote for Iowa car shipping from Montway or call (888) 666-8929 to speak with one of our representatives.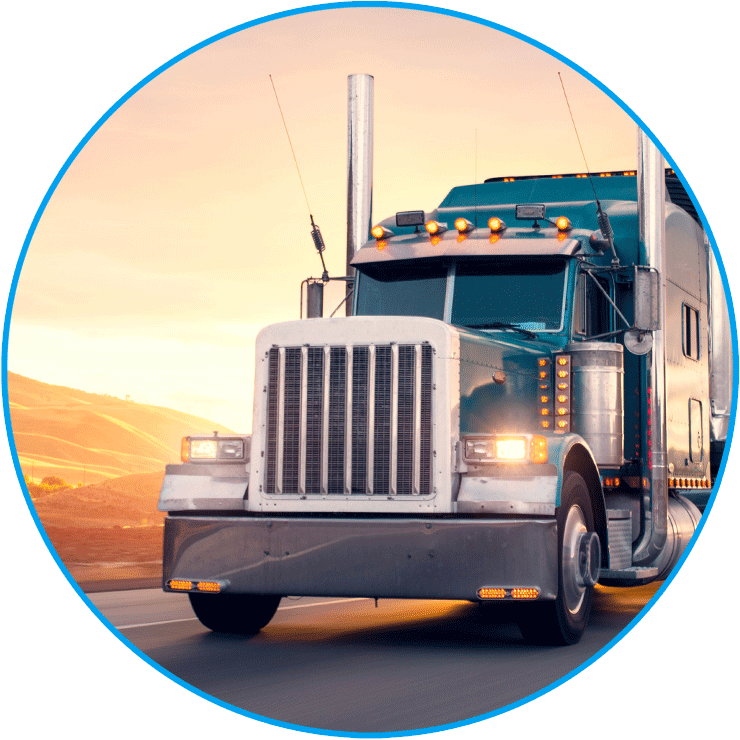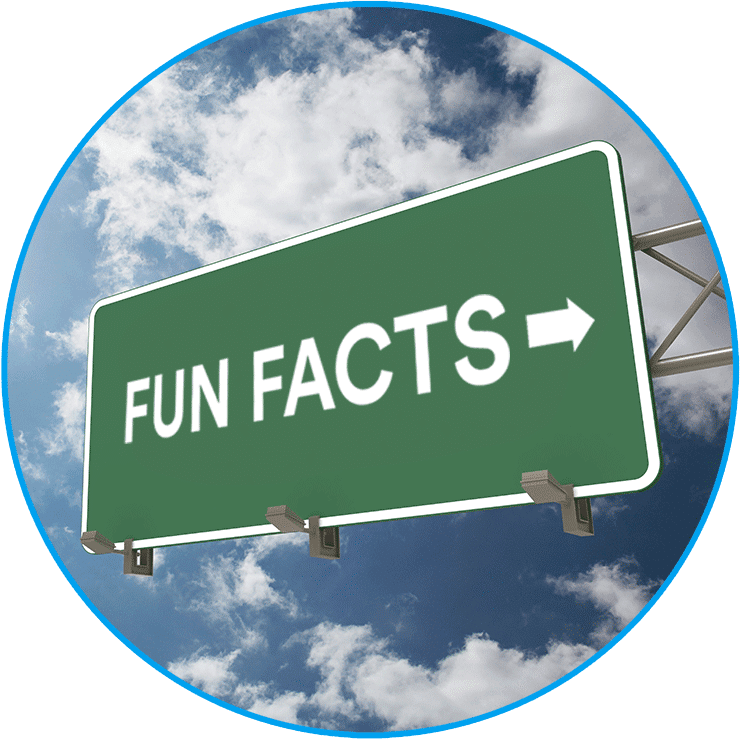 Fun facts about Iowa:
If you're a fan of fresh apples, you'll enjoy knowing that the red delicious apple first started in Peru, Iowa. No wonder the state is an agricultural leader.

From a spot in Sioux City, you can stand in three states at the same time: Iowa, Minnesota and South Dakota.

Not only is Iowa called the Hawkeye State, it's also the only state name that starts with two vowels! At first sight, it may be hard to pronounce.

The 31st president of the United States, Herbert Clark Hoover, was born in 1874 to a Quaker family in West Branch.

This will blow you away: Iowa is a pioneer in wind energy and is the first state to generate more than 30 percent of its electricity with wind power.
Iowa tourist attractions:
Iowa 80, the world's largest truck stop, has it all-homestyle cooking, barbershop, chiropractor, dog wash, trucking museum and more.

If you're a fan of Field of Dreams, then visit the movie site in Dyersville for interactive exhibits, photo opportunities and home tours.

Step into German culture from the 1700s at the Amana Colonies. Visitors come for the scenery, history, culture, art, shops, food and wine.

The State Capitol building in Des Moines is a glimpse into Iowa's history and government, as well as an amazing display of architecture. Take a self-guided tour to see it all.

For food, music, animals, rides and more, go to the Iowa State Fair, the largest event in the state. It's a celebration of Iowa's farm heritage that occurs late summer every year.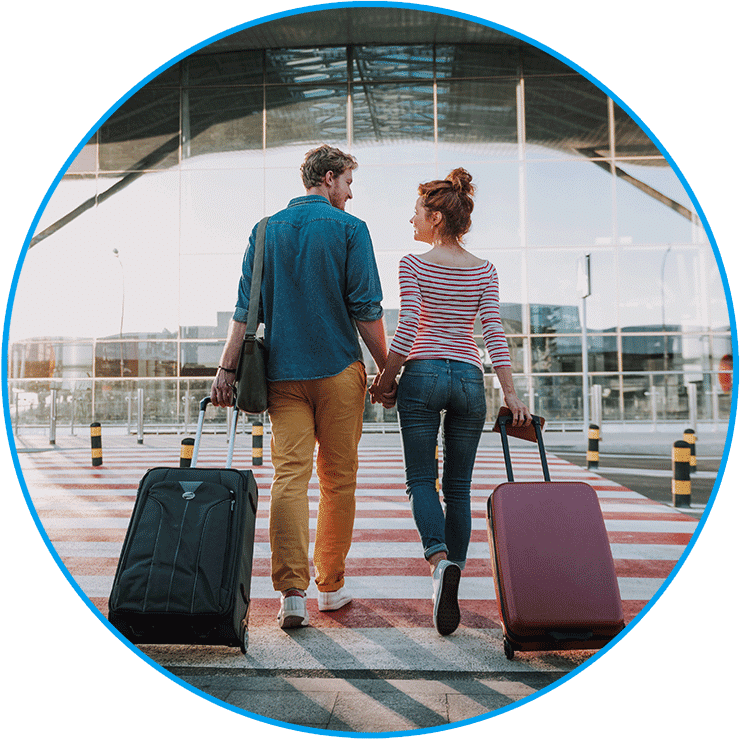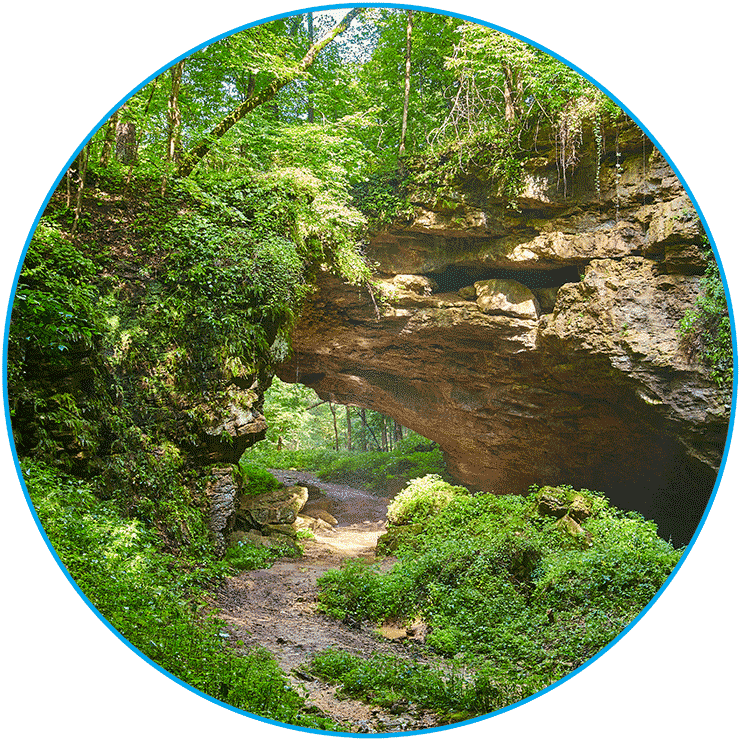 Iowa state parks:
Backbone is the oldest state park in Iowa. The steep and narrow ridge of bedrock from the Maquoketa River forms The Devil's Backbone, the highest point in northeast Iowa.

Over 1,500 acres make Lake Manawa a premier spot for hiking and boating; and with seven miles of paved trails, it's great for walking or biking.

An overlook of the Wisconsin River flowing into the Mississippi makes Pikes Peak one of the most picturesque state parks.

Maquoketa Caves has more caves than any state park. Some have walkways and lighting, while other caves can only be accessed by crawling.

With 15 miles of trails and six miles of dirt trails, Stone State Park is ideal for road and mountain bikers, hikers and even equestrians where horses are welcome.
Get an instant quote
Nothing makes us happier than satisfied customers!
Learn more about their experiences shipping autos to and from Iowa with Montway Auto Transport.
"I was worried because it was my first time shipping a car. I had broken down 450 miles from home, but Montway got the car from Iowa to Michigan within 52 hours or so of booking. I know where to go if I ever need to ship a car again."
Alexander Kurtti 2/13/23

"From start to finish, working with Montway was a breeze. Polite, professional, and knowledgeable staff worked my new truck shipment from Iowa to Hawaii in less than two weeks. I highly recommend them and will definitely use their services again."
Scott B 1/20/23
"I'm 100% happy with Montway. Their communication was excellent. From the time I ordered the transport, they picked up the car three days later to take it from Virginia to Iowa. It arrived safely. The driver was good. Price was reasonable. All in all a great experience."
Walt Tippett 9/30/22