Minneapolis Car Shipping Services
Get safe and affordable car shipping near you with Montway Auto Transport, the nation's top-rated auto transport service provider.
Top-rated Minneapolis auto transport company
There are many reasons to search for car shipping near you. Whether you need to ship a vehicle to a student at college, transport a recently purchased vehicle to a buyer across the country or relocate for a new job, you can trust Montway Auto Transport with your Minneapolis vehicle shipping needs. Montway is a fully licensed and insured auto logistics provider, arranging safe vehicle shipping to and from Minneapolis, Minnesota.
Shipping a car TO
Minneapolis
Whether you're moving, shipping a car to college, or buying and selling cars online, it's important to have professional assistance. Arranging auto transport to Minneapolis and the surrounding areas is easy. Just provide some basic information about your vehicle, where it's coming from and going to, and the desired timeframe and Montway can match you with the best carrier.
Shipping a car FROM Minneapolis
Our expertise and extensive carrier network of skilled professionals make it possible to transport your vehicle across state lines or across the entire country with ease. We arrange transport for classic cars, electric vehicles, trucks, motorcycles, ATVs, golf carts  and more. Shipping your car from Minneapolis is safe, simple and affordable with Montway.
Get an instant quote
What customers say about shipping a car to and from Minneapolis with Montway:
I have been shipping cars back and forth from NY to FL for 20 years. My experience with Montway is the best I've ever had. Excellent communication with on-time pickup and delivery. A+ all the way!
December 10, 2022

Montway did an awesome job moving my 1974 VW Super Beetle from Los Angeles to Boise. They were easy to contact, the price was reasonable, and scheduling was simple. My beloved Beetle arrived in perfect condition!
December 10, 2022

The driver took care of my car, as well as the others on his truck. He treated each car like a delicate gemstone. He was so polite and informative throughout the entire process. I highly recommend using Montway!
October 2, 2022

We've used Montway twice to transfer one of our vehicles and have always had fantastic and friendly service. As a military family who moves around a lot, we will always use Montway.
November 8, 2022

I recently shipped 3 motorcycles through Montway and couldn't be happier with my choice. They were delivered without a scratch, ding or dent. I'll use Montway to transport my bikes again.
October 16, 2022

I experienced excellent door-to-door service. Their representatives were friendly and explained everything well. They shipped my daughter's car across the country. We would definitely use Montway again!
November 3, 2022

Through Montway, I've shipped two cars to Hawaii. Both times were flawless. I was very impressed with the process. I will always use Montway when shipping vehicles in the future.
December 7, 2022

This was my second time using Montway. My car was picked up in an enclosed trailer 2 days after booking and delivered within 4 days. Montway is the only car shipping service I will ever use!
September 24, 2022

Long-distance transport from Delaware to California. The transport was completed in less time than quoted. 100% stress-free experience in transporting our brand-new car across the country.
November 14, 2022

Montway shipped our vehicle from Florida to Illinois. While many of these companies used scare tactics and bad-mouthed each other, Montway gave a firm price and explained everything clearly. Our vehicle arrived on time.
November 8, 2022

I have used Montway several times and I can't say enough about them. Each driver was on time, courteous, and flexible. Dedicated and quality customer service. I've used competitors before and there is no comparison.
October 20, 2022

We experienced true door-to-door service from Texas to Florida. Our driver was very professional, keeping us informed throughout. Our car arrived in excellent condition. We've used Montway several times.
November 23, 2022

1000000
+
Satisfied customers
Trusted by world's largest brands








How does Minneapolis car shipping work with Montway?
Transporting your vehicle from point A to point B is easier than you may think! In fact, there are just three simple steps – watch the video to learn more.
The car transport process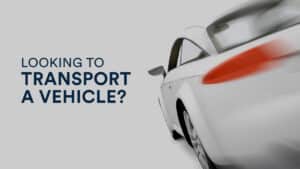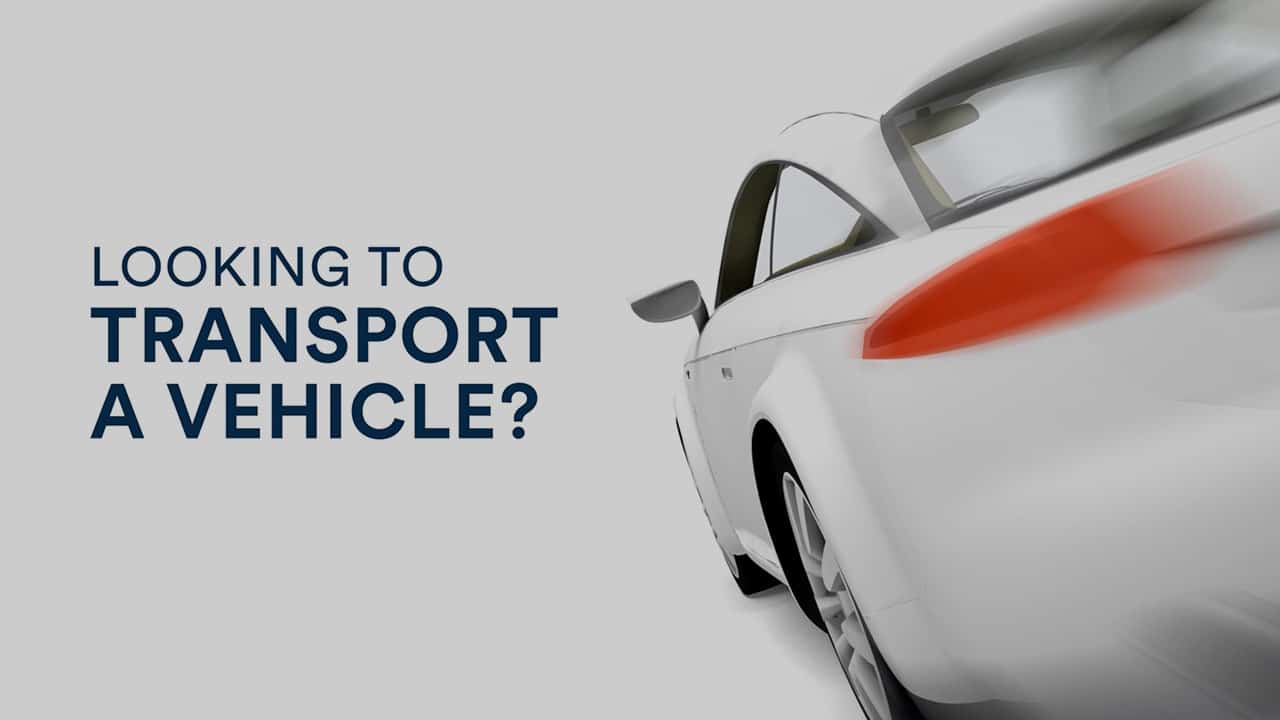 Ready to book Minneapolis auto transport services?
Still figuring out the details for your Minneapolis car shipment? Even if you haven't determined specific dates or exact locations, don't hesitate to get an estimate. Our knowledgeable team of shipping advisors are available 365 days a year to answer your questions and arrange your vehicle transport. Call 888-666-8929 to get started and obtain an initial quote for Minneapolis car shipping near you.
Get an instant quote
How much does Minneapolis car shipping cost?
Many factors go into calculating the cost of your Minneapolis car shipment, including:


Total travel distance




Pickup and delivery locations




Trailer type (open or enclosed)




Vehicle details




Seasonal fluctuations
For the most accurate estimate, provide your vehicle type, origin and destination locations, first available shipping date and specific trailer type (open or enclosed).
How long does it take to ship a car to or from Minneapolis?
The actual transit time of your vehicle generally depends on the travel distance between your locations. In general, your timeline can be affected by:
Weather
Seasonal demand
Pickup & delivery location
Route construction
Route traffic
Transit time does not include vehicle pickup or delivery time, or any scheduled stops the driver may have while en route. Once your order is dispatched, you'll receive an estimated arrival date.
Calculate your Minneapolis car shipping costs
There are many factors that go into calculating a car shipping cost. Enter basic details about your vehicle, pickup and drop-off locations and transit date for the most accurate estimate.
Estimate my Minneapolis car shipping price
Popular Minneapolis auto transport routes
For more information about your Minneapolis car shipping transit time and estimated cost, see the chart below highlighting some of the most common routes to and from Minneapolis. Remember that these are general estimates based on annual data. For the most accurate Minneapolis car shipping quote, provide your exact vehicle type and location details.
Top 5 routes for car shipping TO Minneapolis
| Shipping to | Shipping from | Average distance | Time estimate | Price estimate |
| --- | --- | --- | --- | --- |
| Minneapolis | Florida | 1400 miles | 5 – 7 days | $1099 |
| Minneapolis | California | 3000 miles | 11 – 13 days | $1649 |
| Minneapolis | Texas | 1900 miles | 7 – 9 days | $1119 |
| Minneapolis | Washington | 3000 miles | 11 – 13 days | $1629 |
| Minneapolis | Colorado | 2000 miles | 7 – 9 days | $1249 |
Top 5 routes for car shipping FROM Minneapolis
| Shipping from | Shipping to | Average distance | Time estimate | Price estimate |
| --- | --- | --- | --- | --- |
| Minneapolis | California | 3000 miles | 11 – 13 days | $1739 |
| Minneapolis | Florida | 1400 miles | 5 – 7 days | $1179 |
| Minneapolis | Texas | 1900 miles | 7 – 9 days | $1465 |
| Minneapolis | Colorado | 2000 miles | 7 – 9 days | $1575 |
| Minneapolis | Washington | 3000 miles | 11 – 13 days | $1859 |
Transport your vehicle to or from any city around Minneapolis
| | | |
| --- | --- | --- |
| St. Paul | Bloomington | Plymouth |
| Woodbury | Eagan | Eden Prairie |
Minneapolis
and surrounding areas
55401, 55402, 55403, 55404, 55405, 55406, 55407, 55408, 55409, 55410, 55411, 55412, 55413, 55414, 55415, 55416, 55417, 55418, 55419, 55454
St. Paul
55101, 55102, 55103, 55104, 55105, 55106, 55107, 55108, 55109, 55110, 55111, 55112, 55113, 55114, 55115, 55116, 55117, 55118, 55119, 55120
Bloomington
55420, 55425, 55431, 55435, 55437, 55438
Plymouth
55441, 55442, 55446, 55447
Woodbury
55125, 55129, 55187
Eagan
55120, 55121, 55122
Eden Prairie
55344, 55346, 55347
Edina
55410, 55416, 55423, 55424, 55435
St. Louis Park
55416, 55426, 55436
Minneapolis car shipping to or from any U.S. state
Looking to ship a car to another state or across the country? Montway ships cars to all 50 states. Select a state to learn more about auto transport services in that area.
What are my options for Minneapolis auto transport near me?
OPEN car shipping
Open transport is a safe and reliable option and the most common type of transport used for Minneapolis car shipping services. Cars can easily be arranged and quickly loaded and unloaded, making this option efficient and cost-effective. Keep in mind that vehicles on open trailers are not protected from weather and road conditions and may accumulate some dirt during their journey, which is to be expected. 
Learn more about open car shipping.
ENCLOSED car shipping
Enclosed transport provides additional protection against most weather and road debris, making it a most popular choice for classic, exotic or luxury cars, as well as motorcycles. Powersports, ATVs and other vehicles with low ground clearance will likely require enclosed shipping, as the driver may need need a hydraulic lift gate or ramp to load them onto the truck
Learn more about enclosed car shipping.
Four things to consider when transporting a car to or from Minneapolis
If your vehicle falls under the smog check program in Minneapolis, it's advisable to schedule the emissions test before shipment. This proactive approach will help you avoid any potential legal complications upon arrival.

Whether you've purchased a vehicle from a private party in Minneapolis or another state, remember to register your newly acquired vehicle within 10 days. If you're the seller, you have five days after the sale to report the transfer of ownership to the Department of Motor Vehicles.

While Minneapolis is generally known for its pleasant weather, it's important to acknowledge the possibility of sudden weather changes. Be mindful of natural occurrences like severe storms, floods, or other weather-related events that may impact transportation. When planning the shipment of your car to or from Minneapolis, it's wise to allow extra time to account for such circumstances.

Although Minneapolis doesn't have toll roads like in California, you should still remove any electronic toll devices like E-ZPass or other local toll tags from your vehicle before shipping it. This way you won't be held responsible for any toll fees incurred during transportation.
Helpful Links for Minneapolis Car Transport
Minneapolis car shipping FAQs
How are Minneapolis car shipping prices calculated?
Minneapolis car shipping rates are calculated based on each customer's unique factors, such as trip distance, pickup and delivery locations, car size, vehicle condition (operable or inoperable), transport type (open or enclosed) and the time of year you ship. Enter your details into Montway's instant quote calculator to obtain the most accurate and cost-optimized price—without hidden fees.
What's the cheapest way to ship a car to or from Minneapolis?
A simple way to save money is by opting for open auto transport rather than enclosed. You can also save money by keeping your pickup date flexible, meeting your truck driver near a main route and avoiding seasonal demand.
How do I get a quote for my Minneapolis car shipment?
You can use Montway's easy-to-use instant quote calculator to help you get started quickly. Be ready with your pickup and delivery zip codes; vehicle year, make and model; first available date and contact details. Learn what factors are used to calculate auto transport costs or speak with  a Montway shipping advisor at 888-666-8929 for more information. 
Can I have my vehicle delivered directly to my home in Minneapolis?
With Montway's door-to-door service, you can have your car picked up anywhere in the U.S. and dropped off at your home address in Minneapolis. Keep in mind that local streets may need to accommodate a car carrier trailer that can be up to 80 feet in length and weigh 80 tons. Your driver will work with you to find a safe meeting place near your home if your location isn't legally or physically accessible.
How do I pay for my auto transport service?
You can choose to pay in full online, Montway accepts all major credit cards and PayPal. You can also pay in cash at the time of delivery. If you choose to pay in cash, there is a small partial payment of $199 or less (depending on the distance of your shipment) when you place your order to secure your car's spot on a truck.
Can I ship personal items in my car?
With Montway you can have one piece of luggage in the trunk free of charge. This could be a box, suitcase or a bag, weighing no more than 100 lbs.