Minnesota Car Shipping
Expert auto transport services to and from Minnesota
Shipping a car to or from Minnesota? Read what customers say about using Montway:
I have been shipping cars back and forth from NY to FL for 20 years. My experience with Montway is the best I've ever had. Excellent communication with on-time pickup and delivery. A+ all the way!
December 10, 2022

Montway did an awesome job moving my 1974 VW Super Beetle from Los Angeles to Boise. They were easy to contact, the price was reasonable, and scheduling was simple. My beloved Beetle arrived in perfect condition!
December 10, 2022

I booked Montway to deliver my car from Florida to Maine. I received excellent customer service and an outstanding rate. The driver was courteous and helpful. I would recommend Montway without hesitation.
November 5, 2022

Montway's fantastic customer service was exactly as advertised. Not only did they honor their original price quote, the driver picked the car up on time and delivered it to the exact address requested. Great company!
September 26, 2022

The driver took care of my car, as well as the others on his truck. He treated each car like a delicate gemstone. He was so polite and informative throughout the entire process. I highly recommend using Montway!
October 2, 2022

We've used Montway twice to transfer one of our vehicles and have always had fantastic and friendly service. As a military family who moves around a lot, we will always use Montway.
November 8, 2022

I recently shipped 3 motorcycles through Montway and couldn't be happier with my choice. They were delivered without a scratch, ding or dent. I'll use Montway to transport my bikes again.
October 16, 2022

I experienced excellent door-to-door service. Their representatives were friendly and explained everything well. They shipped my daughter's car across the country. We would definitely use Montway again!
November 3, 2022

Through Montway, I've shipped two cars to Hawaii. Both times were flawless. I was very impressed with the process. I will always use Montway when shipping vehicles in the future.
December 7, 2022

This was my second time using Montway. My car was picked up in an enclosed trailer 2 days after booking and delivered within 4 days. Montway is the only car shipping service I will ever use!
September 24, 2022

Long-distance transport from Delaware to California. The transport was completed in less time than quoted. 100% stress-free experience in transporting our brand-new car across the country.
November 14, 2022

Montway shipped our vehicle from Florida to Illinois. While many of these companies used scare tactics and bad-mouthed each other, Montway gave a firm price and explained everything clearly. Our vehicle arrived on time.
November 8, 2022

I have used Montway several times and I can't say enough about them. Each driver was on time, courteous, and flexible. Dedicated and quality customer service. I've used competitors before and there is no comparison.
October 20, 2022

We experienced true door-to-door service from Texas to Florida. Our driver was very professional, keeping us informed throughout. Our car arrived in excellent condition. We've used Montway several times.
November 23, 2022

I shipped my vehicles 2,000 miles with last-minute notice. Montway did a fantastic job of facilitating quick pickup. They arrived early and in perfect condition! Montway performed way above my expectations!
October 13, 2022

Excellent service from Montway! Their process easy with good communication and consistent updates. Montway quoted a surprisingly low price, which was the final cost. The car arrived in 4 days without a single scratch.
December 14, 2022

Montway is professional with great service and pricing. My truck was picked up in Colorado and delivered to my doorstep in Maine. This is the best experience I've had yet in auto transport.
October 12, 2022

Montway's cost estimate was significantly less than others. Their customer service team was always available when I called. The driver was very polite and delivered our classic truck within 24 hours. A great experience!
October 25, 2022

I don't normally give 5 stars, but these guys are straight-up solid and prompt. Their price is more than fair. In a world where people talk – Montway delivered for us. I appreciate their service.
December 5, 2022

My experience with Montway was amazing. As a military family, we appreciate the military discount and making this an easy part of relocating! I definitely recommend Montway.
September 27, 2022

With concerns of shipping a classic car over 1,500 miles, Montway's communication was top-notch. The driver respected and protected the cargo. They were quick, easy, and reasonable, moving my car in just two days.
October 1, 2022

Montway shipped two cars across the country for our move. They responded to our questions promptly and their prices were the lowest. The cars arrived in excellent condition. We would use them again!
December 11, 2022

I booked Montway to transport a new car to my granddaughter for Christmas. They picked it up on time as promised and took it to her driveway in perfect condition. They did an excellent job!
December 8, 2022

Montway provided excellent customer service and was worth every penny. If you want to protect your vehicle from the elements, go with an enclosed transport.
October 25, 2022

Second time shipping with Montway Auto Transport. Communication was spot on and the car arrived in 3 days from Florida to Kansas. I will continue to use this amazing service!
November 16, 2022

I used Montway to transport a vehicle from MI to PA. I booked Friday and my vehicle was delivered to my driveway Monday morning. 100% satisfied and grateful for the experience. I would recommend Montway to all!
September 24, 2022

This is the second time this year I've used Montway to ship a vehicle long distance. I have been fully satisfied with all aspects of their service from getting a quote to their on-time delivery.
December 1, 2022

Montway's service was outstanding and their price was competitive. My car was picked up in Buffalo, NY and delivered just 3 days later in Colorado. Big thumbs up!
December 11, 2022

Montway shipped my motorcycle with ease. They have a straightforward process and I could communicate with them anytime. It was the right choice for me. Great company!
October 1, 2022

Montway is a great company if you are moving your vehicle across the United States. The crew loaded it on the truck in 15 minutes. In 72 hours it was delivered and parked in my driveway.
November 5, 2022

900000
+
Satisfied customers
Trusted by the world's largest brands








Car shipping in Minnesota
Transporting your vehicle to or from Minnesota
Love lakes? There's no other destination quite like Minnesota. Known as the "Land of 10,000 Lakes," the state actually has more than 11,000 within its borders that are ideal for boating, water skiing and swimming in the summer; and ice fishing, snowshoeing and skating in the winter. While the temperatures are known to get frigid a good portion of the year, Minnesotans will always give a warm welcome.
Whether you're relocating to the North Star State for college or a new job, or want to spend several weeks or months discovering all the lakes and surrounding beauty, bring your vehicle along to maneuver the snowy roads or dirt paths. Car shipping is a convenient way to have your own vehicle at your destination without the stress of driving it there.
Get an instant quote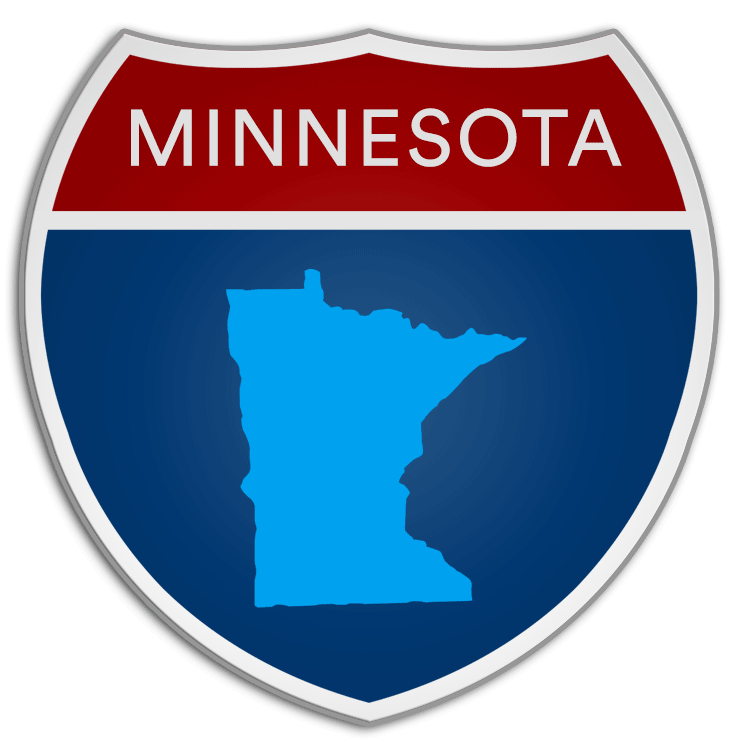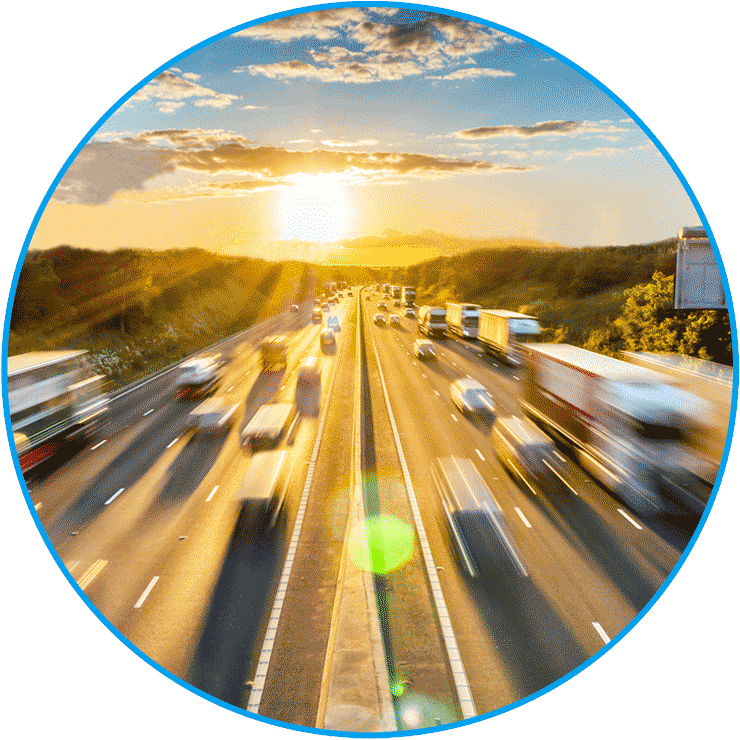 What to consider when shipping a car in Minnesota
While you may imagine that car shipping is expensive, there are plenty of ways to find an affordable option, starting with planning ahead. If you opt to ship your car with a professional company, you must know all the transport details required to get a quote. You'll likely need to provide your starting location, destination, shipping date and vehicle year, make and model. Certain times of year and areas of the country have higher demand for car shipping, so these specific details will have an impact on the cost estimate provided by a carrier or broker.
The transport provider you choose is the most important decision you'll make—you're trusting them to take care of your car, after all. Here are tips to help you find the best car shipping company.
Choose the best Minnesota auto transport company
Where to begin your search for the best car shipping company? There are a number of reputable industry websites that provide ratings to help you narrow it down, starting with the Better Business Bureau (BBB). Searching for customer reviews that give firsthand accounts of what it's like to work with certain companies can also be helpful.
Auto shipping brokers save you the time and energy of searching for a quality auto transport carrier yourself. Most have a carrier network in the thousands and help vehicle owners find the ones that offer the best value for their needs. Montway Auto Transport is a top-rated auto transport broker with a great reputation for customer service. Request a quote or call (888) 666-8929 to get started with your Minnesota car shipping today.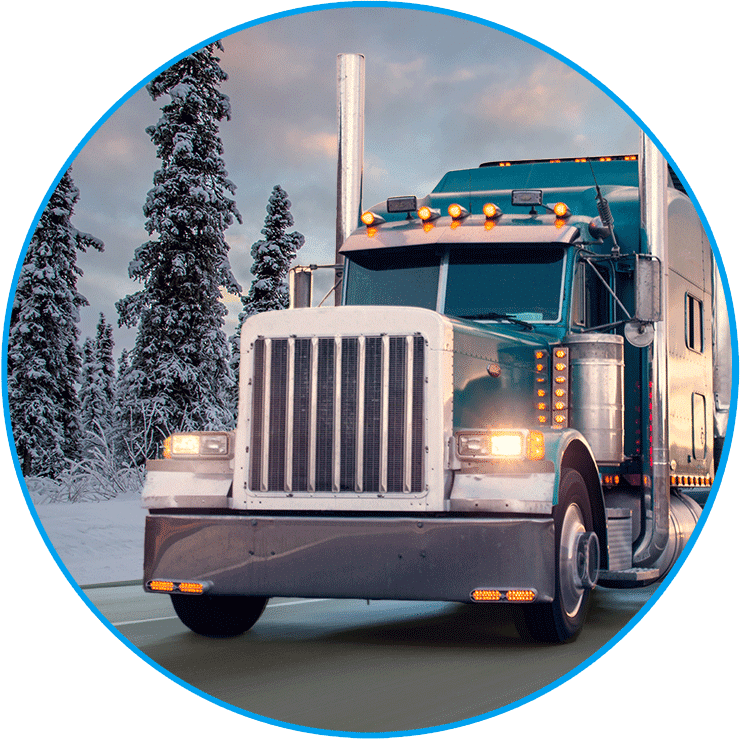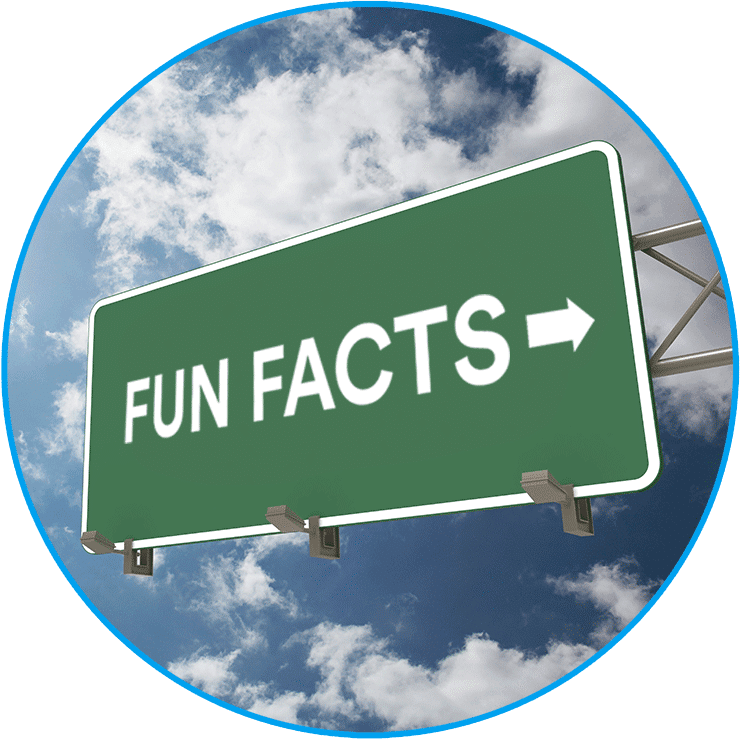 Fun facts about Minnesota:
Minnesota has 90,000 miles of shoreline—more than California, Florida and Hawaii combined!
The Twin Cities (Minneapolis and St. Paul) are home to one of the highest concentrations of Fortune 500 companies: Target, Best Buy, General Mills and Land O' Lakes.
Former Vice President Theodore Roosevelt gave his famous "speak softly and carry a big stick" speech at the 1901 Minnesota State Fair.
Speaking of the state fair, also known as "The Great Minnesota Get-Together," the event runs at the end of the summer and is the largest state fair in the country by average daily attendance.
Famous Minnesotans include musicians Prince and Bob Dylan; actors Judy Garland, Chris Pratt and Winona Ryder; author F. Scott Fitzgerald and Olympic skier Lindsey Vonn.
Minnesota tourist attractions:
The Mall of America is the largest shopping mall in the western hemisphere, with 4,870,000 square feet of retail space, dining and the Nickelodeon Universe theme park.
Further north, in the city of Duluth, is the Aerial Lift Bridge, a vertical lift bridge built in 1905 as the first transporter bridge in the United States.
Como Park in St. Paul is 300 acres of land that includes the Como Zoo and Conservatory and a mini golf course, pool, paved trails and picnic areas.
Valleyfair Amusement Park opened in 1976 and currently has over 75 rides and attractions.
Located on the University of Minnesota campus, the Frederick R. Weisman Art Museum overlooks the Mississippi River and features over 25,000 images.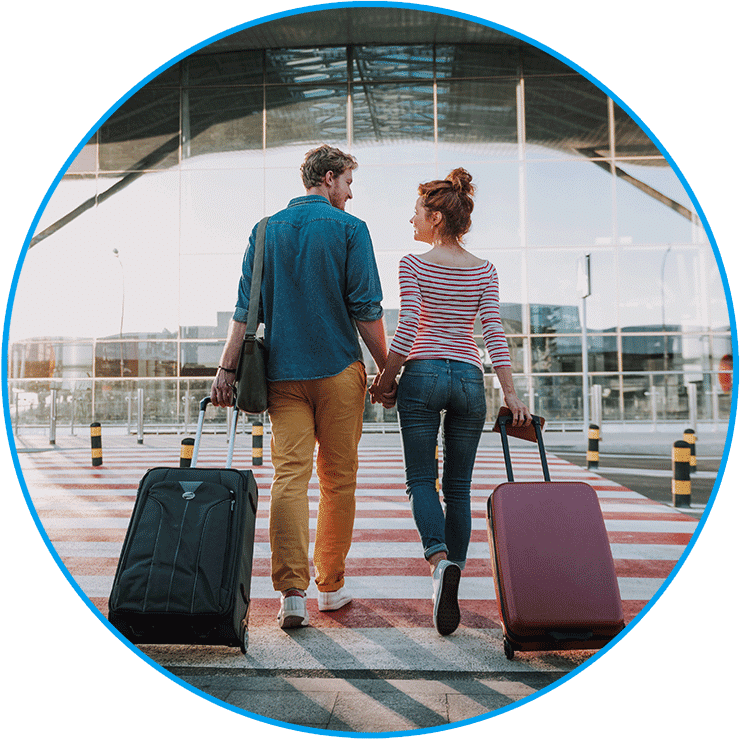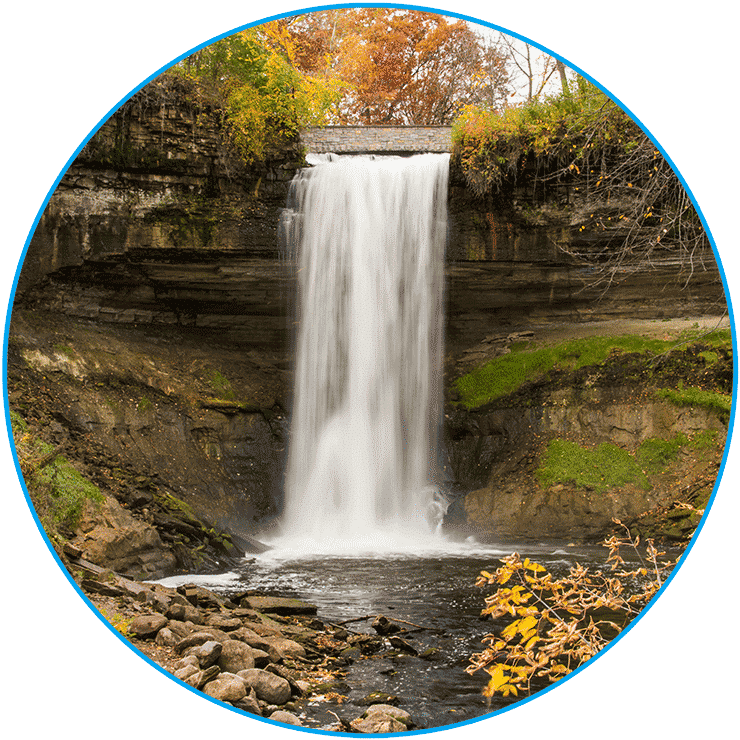 Natural attractions in Minnesota:
Lake Superior is one of the largest bodies of freshwater in the world, with scenic drives along its shores and many campgrounds, forests, trails and cliffs.
In the northernmost part of the state, the Boundary Waters Canoe Area is over a million acres of natural perfection, an ideal setting for canoers, campers, hikers, anglers or those looking for some solitude.
Minnehaha Falls is a 53-foot waterfall in urban Minneapolis, surrounded by parks and trails for biking and hiking.
On the northshore of Lake Superior is Split Rock Lighthouse State Park where visitors can camp, hike, bike, fish and view the most photographed lighthouse in the country.
Itasca State Park is the oldest of Minnesota's state parks and where the mighty Mississippi River begins its journey down to the Gulf of Mexico.
Get an instant quote
Nothing makes us happier than satisfied customers!
Learn more about their experiences shipping autos to and from Minnesota with Montway Auto Transport.
"Price was competitive and my car was picked up within 48 hours of placing the order and delivered to Oregon from Minnesota a day earlier than projected. Very happy with the service."
-Darren Pleasance 10/6/21
"I cannot say enough about how amazing Montway was to me in transporting a vehicle from Minnesota to Connecticut. From start to finish, every aspect of service was more than just professional—the representatives were kind, involved and super responsive. I highly recommend Montway if you need to ship a vehicle!"
-Juli Knapp 6/22/21
"I was uneasy at first having my car delivered from VA to MN, but Montway changed that. I was impressed with the professionalism displayed with the courtesy phone calls and email reminders. The driver himself called me to give me updates and was quite friendly."
-Jonathan Morataya 1/29/21