Missouri Car Shipping
Expert auto transport services to and from Missouri
Shipping a car to or from Missouri? Read what customers say about using Montway:
I have been shipping cars back and forth from NY to FL for 20 years. My experience with Montway is the best I've ever had. Excellent communication with on-time pickup and delivery. A+ all the way!
December 10, 2022

Montway did an awesome job moving my 1974 VW Super Beetle from Los Angeles to Boise. They were easy to contact, the price was reasonable, and scheduling was simple. My beloved Beetle arrived in perfect condition!
December 10, 2022

I booked Montway to deliver my car from Florida to Maine. I received excellent customer service and an outstanding rate. The driver was courteous and helpful. I would recommend Montway without hesitation.
November 5, 2022

Montway's fantastic customer service was exactly as advertised. Not only did they honor their original price quote, the driver picked the car up on time and delivered it to the exact address requested. Great company!
September 26, 2022

The driver took care of my car, as well as the others on his truck. He treated each car like a delicate gemstone. He was so polite and informative throughout the entire process. I highly recommend using Montway!
October 2, 2022

We've used Montway twice to transfer one of our vehicles and have always had fantastic and friendly service. As a military family who moves around a lot, we will always use Montway.
November 8, 2022

I recently shipped 3 motorcycles through Montway and couldn't be happier with my choice. They were delivered without a scratch, ding or dent. I'll use Montway to transport my bikes again.
October 16, 2022

I experienced excellent door-to-door service. Their representatives were friendly and explained everything well. They shipped my daughter's car across the country. We would definitely use Montway again!
November 3, 2022

Through Montway, I've shipped two cars to Hawaii. Both times were flawless. I was very impressed with the process. I will always use Montway when shipping vehicles in the future.
December 7, 2022

This was my second time using Montway. My car was picked up in an enclosed trailer 2 days after booking and delivered within 4 days. Montway is the only car shipping service I will ever use!
September 24, 2022

Long-distance transport from Delaware to California. The transport was completed in less time than quoted. 100% stress-free experience in transporting our brand-new car across the country.
November 14, 2022

Montway shipped our vehicle from Florida to Illinois. While many of these companies used scare tactics and bad-mouthed each other, Montway gave a firm price and explained everything clearly. Our vehicle arrived on time.
November 8, 2022

I have used Montway several times and I can't say enough about them. Each driver was on time, courteous, and flexible. Dedicated and quality customer service. I've used competitors before and there is no comparison.
October 20, 2022

We experienced true door-to-door service from Texas to Florida. Our driver was very professional, keeping us informed throughout. Our car arrived in excellent condition. We've used Montway several times.
November 23, 2022

I shipped my vehicles 2,000 miles with last-minute notice. Montway did a fantastic job of facilitating quick pickup. They arrived early and in perfect condition! Montway performed way above my expectations!
October 13, 2022

Excellent service from Montway! Their process easy with good communication and consistent updates. Montway quoted a surprisingly low price, which was the final cost. The car arrived in 4 days without a single scratch.
December 14, 2022

Montway is professional with great service and pricing. My truck was picked up in Colorado and delivered to my doorstep in Maine. This is the best experience I've had yet in auto transport.
October 12, 2022

Montway's cost estimate was significantly less than others. Their customer service team was always available when I called. The driver was very polite and delivered our classic truck within 24 hours. A great experience!
October 25, 2022

I don't normally give 5 stars, but these guys are straight-up solid and prompt. Their price is more than fair. In a world where people talk – Montway delivered for us. I appreciate their service.
December 5, 2022

My experience with Montway was amazing. As a military family, we appreciate the military discount and making this an easy part of relocating! I definitely recommend Montway.
September 27, 2022

With concerns of shipping a classic car over 1,500 miles, Montway's communication was top-notch. The driver respected and protected the cargo. They were quick, easy, and reasonable, moving my car in just two days.
October 1, 2022

Montway shipped two cars across the country for our move. They responded to our questions promptly and their prices were the lowest. The cars arrived in excellent condition. We would use them again!
December 11, 2022

I booked Montway to transport a new car to my granddaughter for Christmas. They picked it up on time as promised and took it to her driveway in perfect condition. They did an excellent job!
December 8, 2022

Montway provided excellent customer service and was worth every penny. If you want to protect your vehicle from the elements, go with an enclosed transport.
October 25, 2022

Second time shipping with Montway Auto Transport. Communication was spot on and the car arrived in 3 days from Florida to Kansas. I will continue to use this amazing service!
November 16, 2022

I used Montway to transport a vehicle from MI to PA. I booked Friday and my vehicle was delivered to my driveway Monday morning. 100% satisfied and grateful for the experience. I would recommend Montway to all!
September 24, 2022

This is the second time this year I've used Montway to ship a vehicle long distance. I have been fully satisfied with all aspects of their service from getting a quote to their on-time delivery.
December 1, 2022

Montway's service was outstanding and their price was competitive. My car was picked up in Buffalo, NY and delivered just 3 days later in Colorado. Big thumbs up!
December 11, 2022

Montway shipped my motorcycle with ease. They have a straightforward process and I could communicate with them anytime. It was the right choice for me. Great company!
October 1, 2022

Montway is a great company if you are moving your vehicle across the United States. The crew loaded it on the truck in 15 minutes. In 72 hours it was delivered and parked in my driveway.
November 5, 2022

900000
+
Satisfied customers
Trusted by the world's largest brands








Car shipping in Missouri
Transporting your vehicle to or from Missouri
From vibrant downtown St. Louis to the scenic Lake of the Ozarks, Missouri is a state full of charm and personality. Residents and tourists alike enjoy a mix of outdoor excursions, world-class cuisine and rich history at every turn.
The state is also known for its highly regarded universities. The prestigious Washington University in St. Louis is known for its distinguished School of Medicine. The University of Missouri, or Mizzou, is located in Columbia and popular for its majors in Minority and Ethnic Studies, Journalism, Engineering and Health Preparatory Services. If you or a member of your family is heading to Missouri in order to start or go back to school, you might consider bringing your car with you to help you get around.
Get an instant quote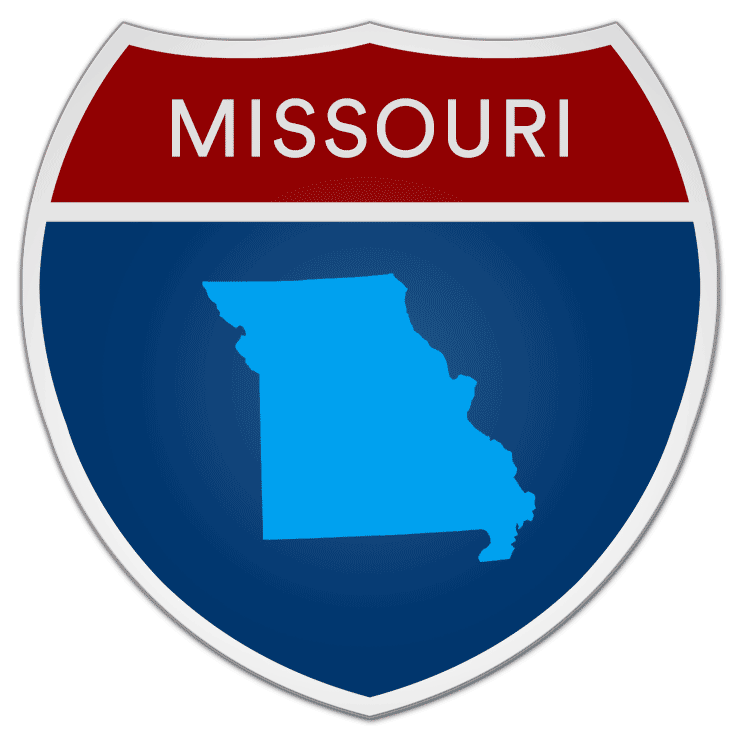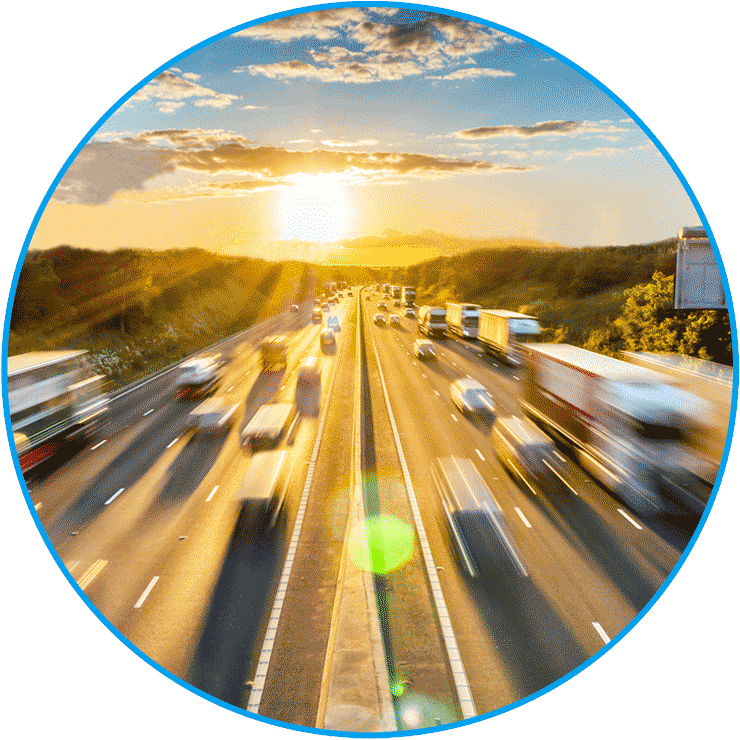 What to consider when shipping a car in Missouri
Are you moving or going on a long-term trip and want to get your car, truck, SUV or golf cart to Missouri? You might be thinking about driving or towing the vehicle on your own, but without the right professional skills and equipment, you could harm your vehicle or yourself while in transit. Shipping your car with an auto transport expert means you won't have to worry about loading and unloading your vehicle—this goes a long way in eliminating the stress associated with moving and traveling.
When speaking to a professional auto transport carrier or broker, be prepared with the following information:

Pickup and drop off destinations
Timeframe
Vehicle type, size and year
Choose the best Missouri auto transport company
Auto transport companies know what it takes to get your vehicle to its new home. Whether your car requires an enclosed trailer or specialty ramp to accommodate a customized car, vehicle shipping experts can figure out the details so you don't have to worry.
A car shipping broker like Montway Auto Transport has an extensive network of carriers all over the country and works to find the best transportation solutions for you, while also managing the entire shipping process. We are experts in the industry and have a team of friendly and knowledgeable customer service representatives who are ready to help you. Get an instant quote for your Missouri car shipment on our website or call us directly at (888) 666-8929 to speak with one of our vehicle shipping advisors.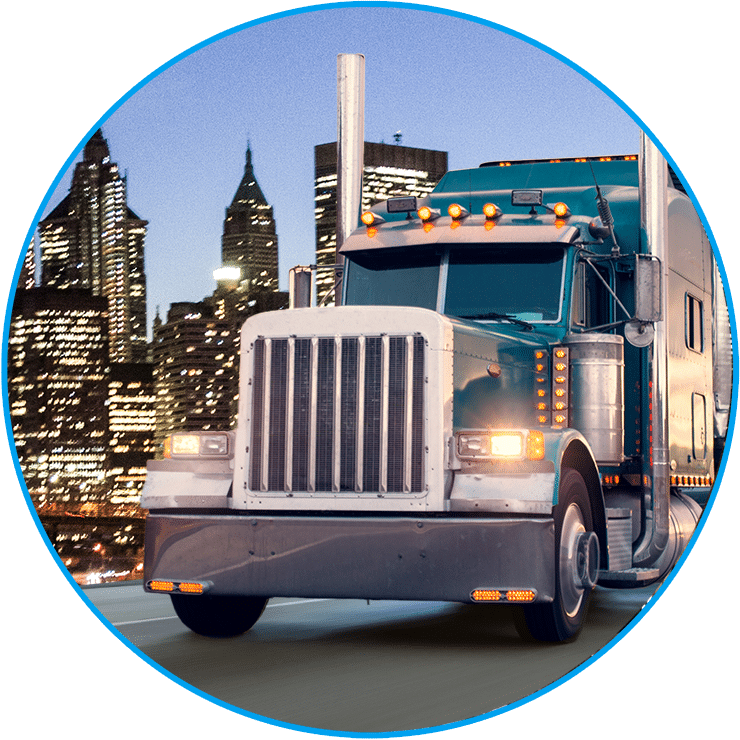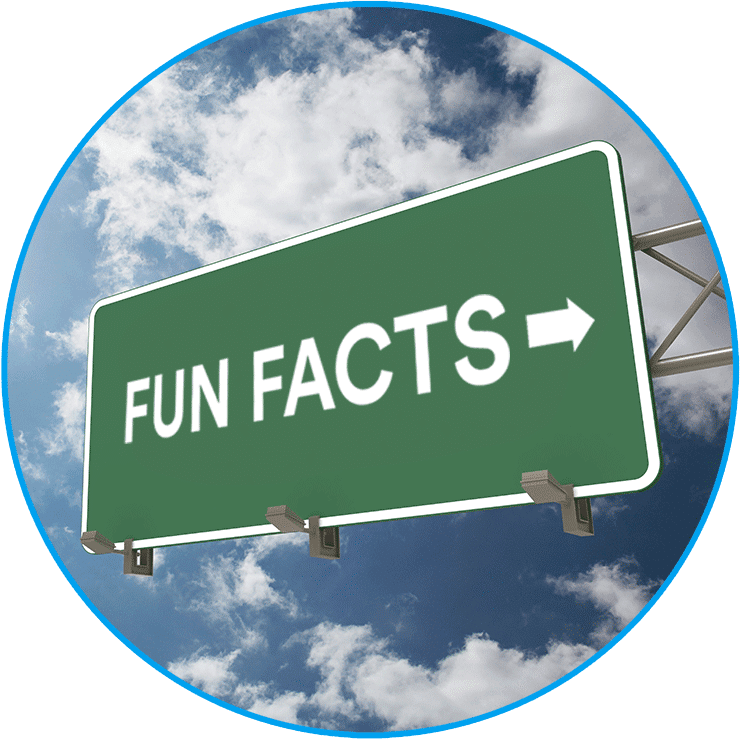 Fun facts about Missouri:
Missouri, also known as the "Show Me State," is landlocked and borders eight other states — a distinction shared with Tennessee.
The University of Missouri, which opened its doors in 1908, is the first college in the world to offer a degree in Journalism.
The first successful parachute jump out of an airplane took place over Jefferson Barracks in 1912 by US Army Captain, Albert Berry.
The Pony Express, a mail service that used horse-mounted riders and operated from 1860 to 1861, ran between St. Joseph, Missouri and Sacramento, California.
Ice cream cones made from waffles were first debuted in Missouri at The Louisiana Purchase Exposition of 1904, better known as the St. Louis World's Fair.
Missouri tourist attractions:
St. Louis is home to the country's tallest monument where visitors can enjoy the view from 630 feet at the top of the Gateway Arch.
Silver Dollar City amusement park features record-breaking roller coasters and festive 1880s themed entertainment for the whole family.
Home to over 12,000 animals and 500 different species, the Saint Louis Zoo attracts approximately 3 million visitors a year.
Branson, Missouri, also known as the "Live Country Music Capital of the Universe," is a complete family vacation destination with outdoor activities and entertainment.
Lake of the Ozarks is famous for its picturesque landscapes and abundance of outdoor recreation. With 1,150 miles of shoreline, this premier resort destination can deliver a peaceful getaway or thrilling lakeside adventure for everyone.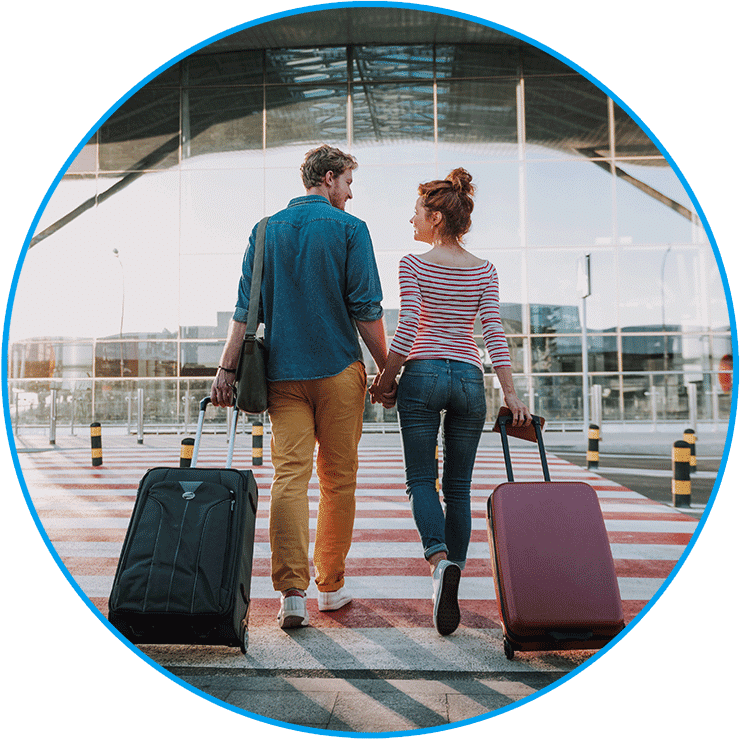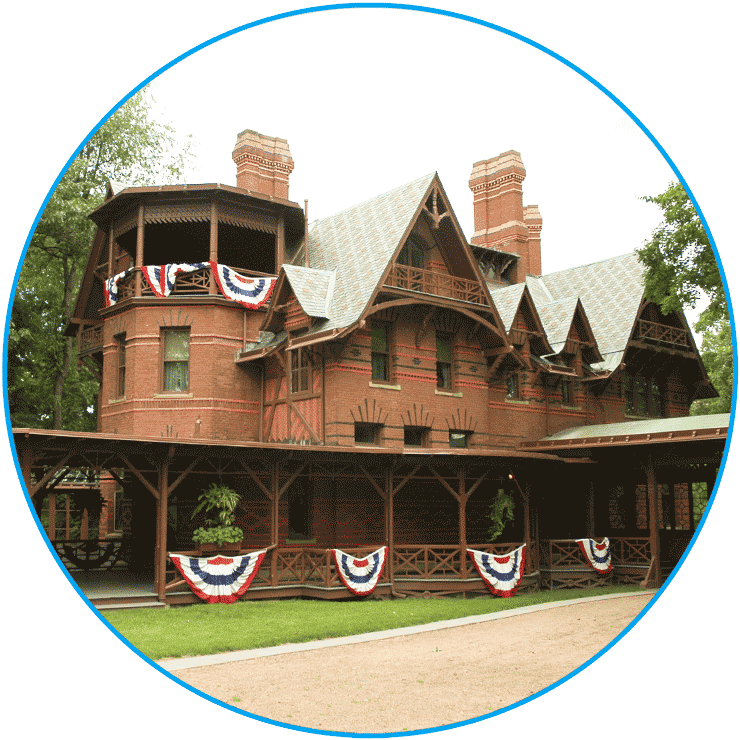 Top historical sites in Missouri:
Mark Twain Childhood Home & Museum is where the famous author lived between 1844 to 1853. He found inspiration for many of his stories, including Tom Sawyer and Huckleberry Finn, while living in Missouri.
Wilson's Creek National Battlefield is a historic site that marks the first major battle of the Civil War in the west.
The Harry S. Truman Presidential Library & Museum provides access to President Truman's historical materials and hosts educational exhibits.
The National WWI Museum and Memorial is America's leading institution dedicated to remembering, interpreting and understanding the Great War.
Founded in 1859, the Missouri Botanical Garden is the nation's oldest botanical garden and a National Historic Landmark. It offers 79 acres of horticultural display, including one of the world's largest collections of rare and endangered flora.
Get an instant quote
Nothing makes us happier than satisfied customers!
Learn more about their experiences shipping autos to and from Missouri with Montway Auto Transport.
"We transported our car from Arizona to Missouri. The pick up was great! The driver took many photos and was very professional and friendly. Our car arrived in perfect condition. We couldn't be more satisfied with our Montway experience."
-Tammy 8/10/21
"I had a non-running TR6 shipped from Missouri to Pennsylvania. The driver was in communication with the seller and myself to coordinate pick up and drop off times—he even put a car cover on the car in the trailer. Very pleased with the service provided and will use Montway again if I need to transport a vehicle."
-George Snow 8/3/21
"I was very pleased with our experience. The driver picked up our vehicle just as planned. The next day it arrived in Missouri. He called when he got to town and we met at a local gas station. He unloaded the vehicle and cleaned the window to get the snow and ice off. He was very courteous and pleasant. I would use Montway again."
-Rod McKinney 2/4/20