New Hampshire Car Shipping
Expert auto transport services to and from New Hampshire
Shipping a car to or from New Hamphsire? Read what customers say about using Montway:
I have been shipping cars back and forth from NY to FL for 20 years. My experience with Montway is the best I've ever had. Excellent communication with on-time pickup and delivery. A+ all the way!
December 10, 2022

Montway did an awesome job moving my 1974 VW Super Beetle from Los Angeles to Boise. They were easy to contact, the price was reasonable, and scheduling was simple. My beloved Beetle arrived in perfect condition!
December 10, 2022

The driver took care of my car, as well as the others on his truck. He treated each car like a delicate gemstone. He was so polite and informative throughout the entire process. I highly recommend using Montway!
October 2, 2022

We've used Montway twice to transfer one of our vehicles and have always had fantastic and friendly service. As a military family who moves around a lot, we will always use Montway.
November 8, 2022

I recently shipped 3 motorcycles through Montway and couldn't be happier with my choice. They were delivered without a scratch, ding or dent. I'll use Montway to transport my bikes again.
October 16, 2022

I experienced excellent door-to-door service. Their representatives were friendly and explained everything well. They shipped my daughter's car across the country. We would definitely use Montway again!
November 3, 2022

Through Montway, I've shipped two cars to Hawaii. Both times were flawless. I was very impressed with the process. I will always use Montway when shipping vehicles in the future.
December 7, 2022

This was my second time using Montway. My car was picked up in an enclosed trailer 2 days after booking and delivered within 4 days. Montway is the only car shipping service I will ever use!
September 24, 2022

Long-distance transport from Delaware to California. The transport was completed in less time than quoted. 100% stress-free experience in transporting our brand-new car across the country.
November 14, 2022

Montway shipped our vehicle from Florida to Illinois. While many of these companies used scare tactics and bad-mouthed each other, Montway gave a firm price and explained everything clearly. Our vehicle arrived on time.
November 8, 2022

I have used Montway several times and I can't say enough about them. Each driver was on time, courteous, and flexible. Dedicated and quality customer service. I've used competitors before and there is no comparison.
October 20, 2022

We experienced true door-to-door service from Texas to Florida. Our driver was very professional, keeping us informed throughout. Our car arrived in excellent condition. We've used Montway several times.
November 23, 2022

1000000
+
Satisfied customers
Trusted by the world's largest brands








Car shipping in New Hampshire
Transporting your vehicle to or from New Hampshire
The Granite State; The White Mountain State; Mother of the River; Switzerland of America. New Hampshire goes by many names, but one thing is for sure—the mountains certainly draw people there to live or visit. New Hampshire has just over 1.3 million residents, yet it draws 11 million tourists a year—that's nearly ten times the state's population! It's no wonder that tourism is the state's second largest industry.
For those looking to experience some New England charm in a quaint and quiet locale, New Hampshire is where you want to be. Travel there and you'll experience all four seasons, all forms of indoor and outdoor entertainment wrapped up in scenery full of history. But you'll certainly need a vehicle to see it all!
Get an instant quote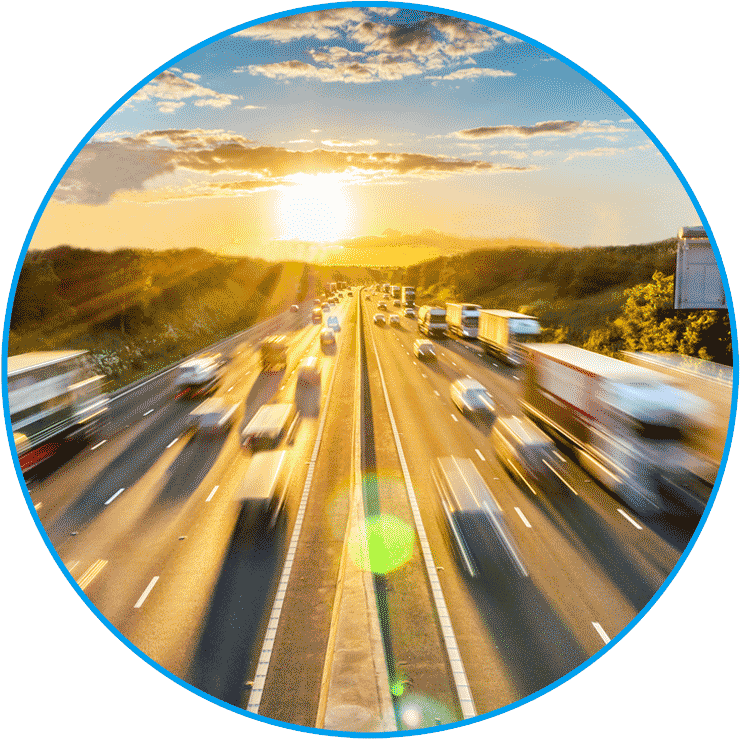 What to consider when shipping a car in New Hampshire
If taking an extended trip to New Hampshire, you've got a few options for getting your hands on a car, truck or other vehicle of choice. You could rent a car, which tallies up to hundreds or even thousands of dollars per week; or drive your own car there, which may take days of travel, putting wear and tear on the vehicle. A better option might be to use a professional auto transport company.
Auto transport involves a trailer carrying your car from your original location to the desired destination. Most of the time, the driver can pick the vehicle up right at your door and deliver it wherever you're staying. Check out this blog to learn more about the car shipping process. Now you may be thinking, "is auto transport super expensive?" It doesn't have to be.
Choose the best New Hamphsire auto transport company
Several factors will determine the cost of auto transport, the most significant being the distance your car will be hauled. Most carriers charge a certain rate per mile. But you'll also need to consider pickup and drop-off locations along with your car's make, model and year. Once you've got the details figured out, you're ready to go.
Montway Auto Transport has a real-time car shipping calculator that takes information provided by vehicle owners to generate an instant quote. We're a leading broker in the industry, with nearly a million customers served since our inception in 2007. Our experienced service representatives will work with you through all the ins and outs of your shipment to provide the best value. Request a New Hampshire quote or call us at (888) 666-8929 to get started.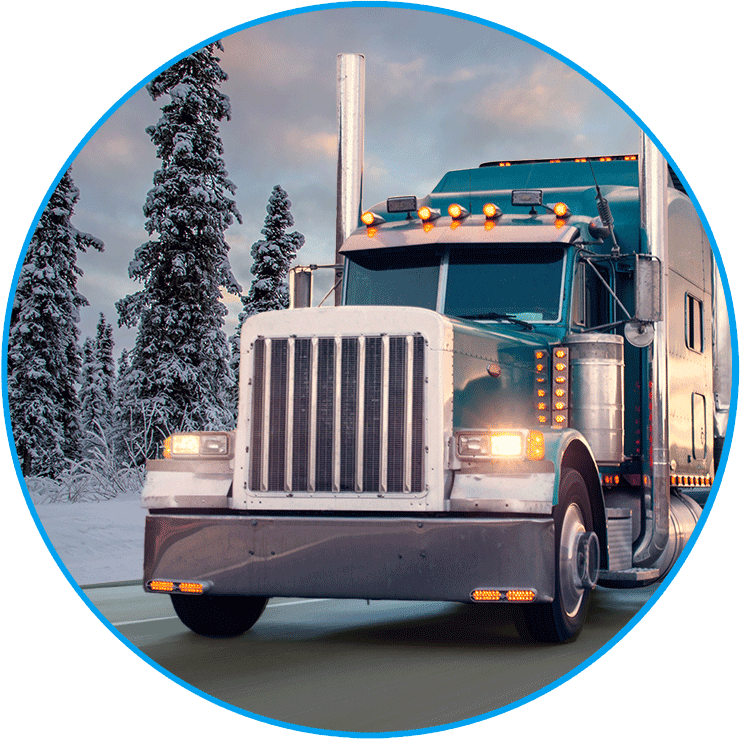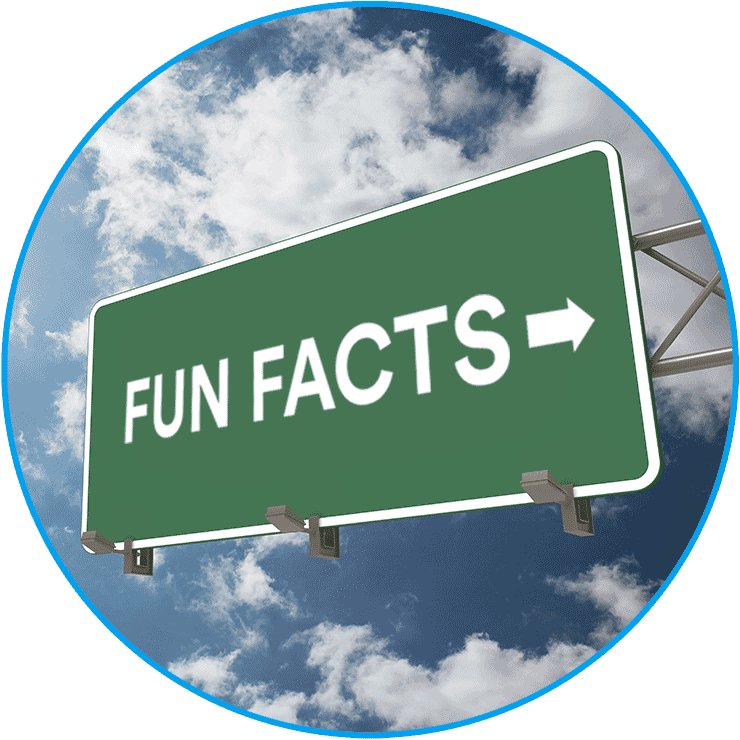 Fun facts about New Hampshire:
In a letter to veterans of the Battle of Bennington, Revolutionary War hero and New Hampshire native General John Stark wrote the words "Live Free or Die," which became the state motto in 1945.

New Hampshire was the first colony to write its own constitution in 1776 and declare independence from Great Britain.

Many noted people call the state home, including comedians Sarah Silverman and Adam Sandler; writers Robert Frost, Dan Brown and J.D. Salinger; actress Mandy Moore and Olympic skier Bode Miller.

New Hampshire is the second most forested state, with more than 80% being made up of forest.

A stretch of Winnipesaukee's lake water is the only FAA-approved ice runway in the lower 48 states. The 2,7300-foot long runway opened to airplane traffic in 2009.
New Hampshire tourist attractions:
The highest peak in the northeastern U.S. is Mount Washington at 6,288 feet. View it from afar or participate in educational climbing and observatory trips.

If you prefer staying at ground level, Flume Gorge at the base of Mount Liberty offers a walking trail to experience the 70 to 90-foot walls of granite and surrounding stream.

Climb aboard restored 1950s vintage rail cars and enjoy a gourmet five-course meal on the Cafe Lafayette Dinner Train as you travel through the White Mountains.

Story Land is a literal fairytale come true for families, with rides, water attractions, events, music shows and all-around fun for all ages.

Likely the oldest man-made construction in the country, America's Stonehenge in Salem is a stone formation that dates back over 4,000 years.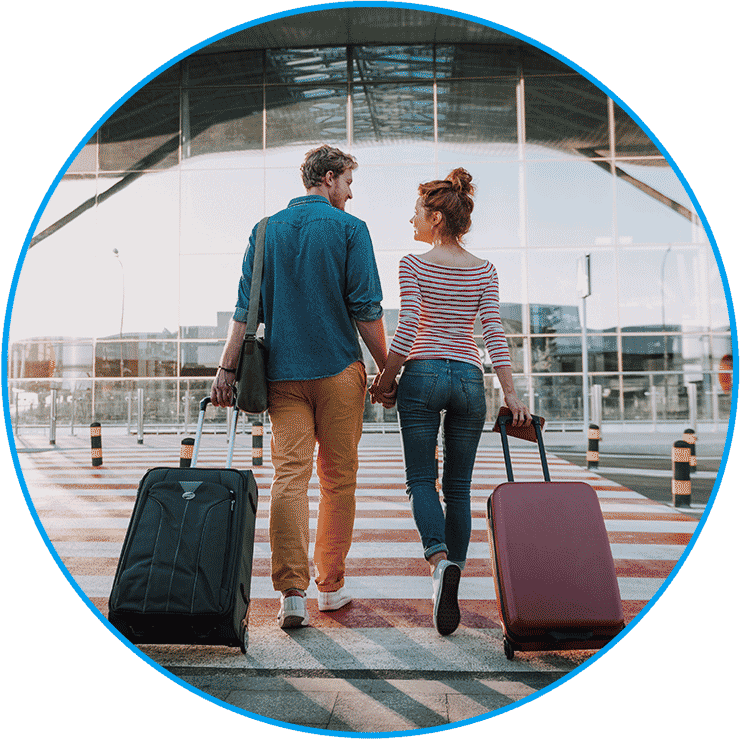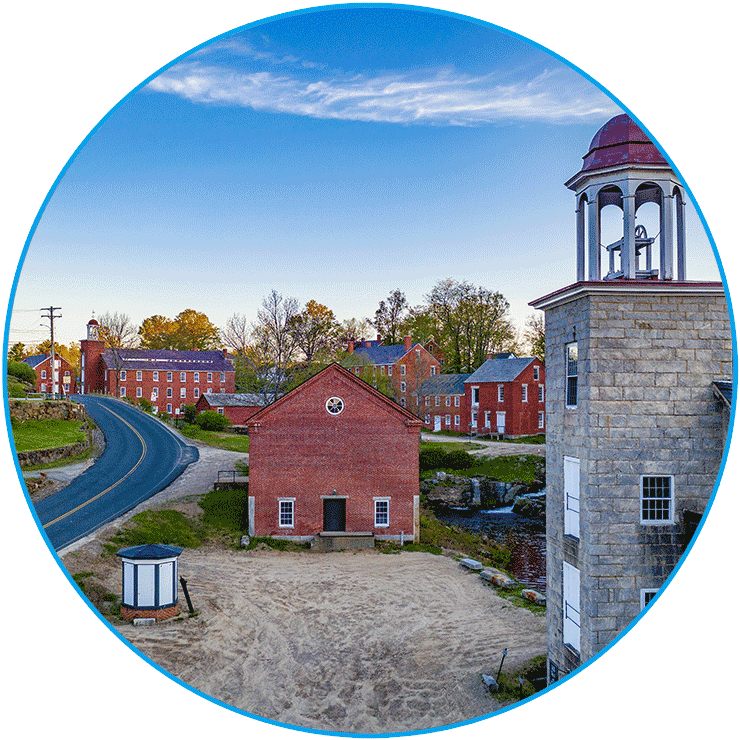 Historical Sites in New Hampshire
Clark's Bears, named after its trained bears, features several museums including Avery's Garage, a replica gas station with antique motorcycles and automobiles.

The Remick Country Doctor Museum & Farm encompasses the farmstead, homes, barns, outbuildings and pastures to educate on the significance of rural doctors.

Historic District in Harrisville is a preserved early 1900s New England mill village. You can take a tour through homes, businesses and community buildings and browse designer and art galleries.

The USS Albacore is a Navy submarine that was used for top-secret research, preserved for visitors to explore its interior control room, bunk rooms and engineering spaces.

In Dartmouth's Baker Memorial Library is The Epic of American Civilization, a remarkable mural by José Clemente Orozco that depicts the Native American impact on North America.
Get an instant quote
Nothing makes us happier than satisfied customers!
Learn more about their experiences shipping autos to and from New Hampshire with Montway Auto Transport.
"Top notch customer service. We shipped my son's car from Washington State to Durham, New Hampshire where he'll be starting university. We will definitely use Montway again."
-Mac Teskey 7/28/22
"Super Happy!! First timer – called on Tuesday and my car was picked up on Wednesday and 1,300 miles later it was at my condo in New Hampshire on Sunday. Great driver – reassured us all would come together, and delivered!!"
-John Browne
"Montway worked very hard coordinating the pickup in New Hampshire and the drop off in Florida around our flight plans. The driver was excellent too. Happy customer."
-John Hastings 11/22/21