New Jersey Car Shipping
Expert auto transport services to and from New Jersey
Shipping a car to or from New Jersey? Read what customers say about using Montway:
I have been shipping cars back and forth from NY to FL for 20 years. My experience with Montway is the best I've ever had. Excellent communication with on-time pickup and delivery. A+ all the way!
December 10, 2022

Montway did an awesome job moving my 1974 VW Super Beetle from Los Angeles to Boise. They were easy to contact, the price was reasonable, and scheduling was simple. My beloved Beetle arrived in perfect condition!
December 10, 2022

I booked Montway to deliver my car from Florida to Maine. I received excellent customer service and an outstanding rate. The driver was courteous and helpful. I would recommend Montway without hesitation.
November 5, 2022

Montway's fantastic customer service was exactly as advertised. Not only did they honor their original price quote, the driver picked the car up on time and delivered it to the exact address requested. Great company!
September 26, 2022

The driver took care of my car, as well as the others on his truck. He treated each car like a delicate gemstone. He was so polite and informative throughout the entire process. I highly recommend using Montway!
October 2, 2022

We've used Montway twice to transfer one of our vehicles and have always had fantastic and friendly service. As a military family who moves around a lot, we will always use Montway.
November 8, 2022

I recently shipped 3 motorcycles through Montway and couldn't be happier with my choice. They were delivered without a scratch, ding or dent. I'll use Montway to transport my bikes again.
October 16, 2022

I experienced excellent door-to-door service. Their representatives were friendly and explained everything well. They shipped my daughter's car across the country. We would definitely use Montway again!
November 3, 2022

Through Montway, I've shipped two cars to Hawaii. Both times were flawless. I was very impressed with the process. I will always use Montway when shipping vehicles in the future.
December 7, 2022

This was my second time using Montway. My car was picked up in an enclosed trailer 2 days after booking and delivered within 4 days. Montway is the only car shipping service I will ever use!
September 24, 2022

Long-distance transport from Delaware to California. The transport was completed in less time than quoted. 100% stress-free experience in transporting our brand-new car across the country.
November 14, 2022

Montway shipped our vehicle from Florida to Illinois. While many of these companies used scare tactics and bad-mouthed each other, Montway gave a firm price and explained everything clearly. Our vehicle arrived on time.
November 8, 2022

I have used Montway several times and I can't say enough about them. Each driver was on time, courteous, and flexible. Dedicated and quality customer service. I've used competitors before and there is no comparison.
October 20, 2022

We experienced true door-to-door service from Texas to Florida. Our driver was very professional, keeping us informed throughout. Our car arrived in excellent condition. We've used Montway several times.
November 23, 2022

I shipped my vehicles 2,000 miles with last-minute notice. Montway did a fantastic job of facilitating quick pickup. They arrived early and in perfect condition! Montway performed way above my expectations!
October 13, 2022

Excellent service from Montway! Their process easy with good communication and consistent updates. Montway quoted a surprisingly low price, which was the final cost. The car arrived in 4 days without a single scratch.
December 14, 2022

Montway is professional with great service and pricing. My truck was picked up in Colorado and delivered to my doorstep in Maine. This is the best experience I've had yet in auto transport.
October 12, 2022

Montway's cost estimate was significantly less than others. Their customer service team was always available when I called. The driver was very polite and delivered our classic truck within 24 hours. A great experience!
October 25, 2022

I don't normally give 5 stars, but these guys are straight-up solid and prompt. Their price is more than fair. In a world where people talk – Montway delivered for us. I appreciate their service.
December 5, 2022

My experience with Montway was amazing. As a military family, we appreciate the military discount and making this an easy part of relocating! I definitely recommend Montway.
September 27, 2022

With concerns of shipping a classic car over 1,500 miles, Montway's communication was top-notch. The driver respected and protected the cargo. They were quick, easy, and reasonable, moving my car in just two days.
October 1, 2022

Montway shipped two cars across the country for our move. They responded to our questions promptly and their prices were the lowest. The cars arrived in excellent condition. We would use them again!
December 11, 2022

I booked Montway to transport a new car to my granddaughter for Christmas. They picked it up on time as promised and took it to her driveway in perfect condition. They did an excellent job!
December 8, 2022

Montway provided excellent customer service and was worth every penny. If you want to protect your vehicle from the elements, go with an enclosed transport.
October 25, 2022

Second time shipping with Montway Auto Transport. Communication was spot on and the car arrived in 3 days from Florida to Kansas. I will continue to use this amazing service!
November 16, 2022

I used Montway to transport a vehicle from MI to PA. I booked Friday and my vehicle was delivered to my driveway Monday morning. 100% satisfied and grateful for the experience. I would recommend Montway to all!
September 24, 2022

This is the second time this year I've used Montway to ship a vehicle long distance. I have been fully satisfied with all aspects of their service from getting a quote to their on-time delivery.
December 1, 2022

Montway's service was outstanding and their price was competitive. My car was picked up in Buffalo, NY and delivered just 3 days later in Colorado. Big thumbs up!
December 11, 2022

Montway shipped my motorcycle with ease. They have a straightforward process and I could communicate with them anytime. It was the right choice for me. Great company!
October 1, 2022

Montway is a great company if you are moving your vehicle across the United States. The crew loaded it on the truck in 15 minutes. In 72 hours it was delivered and parked in my driveway.
November 5, 2022

900000
+
Satisfied customers
Trusted by the world's largest brands








Car shipping in New Jersey
Transporting your vehicle to or from New Jersey
New Jersey, known as the Garden State, lives up to its name with an array of natural beauty. The state also delivers attractions to delight foodies, adventure-seekers, history buffs, art lovers and shoppers. Have you visited the Garden State before? Which region is your favorite?
The state has six unique regions: the Skylands Region, filled with rolling hills and river valleys; the Gateway Region, brimming with culture and history; the Delaware River Region, with award-winning wineries and charming shops; the Shore Region with more than 90 miles of beaches; the Greater Atlantic City Region, known for its vibrant nightlife and outdoor activities; and the Southern Shore Region, with glorious beaches and watersports. Ship your car to New Jersey then fly yourself, your friends or family to the state and start exploring!
Get an instant quote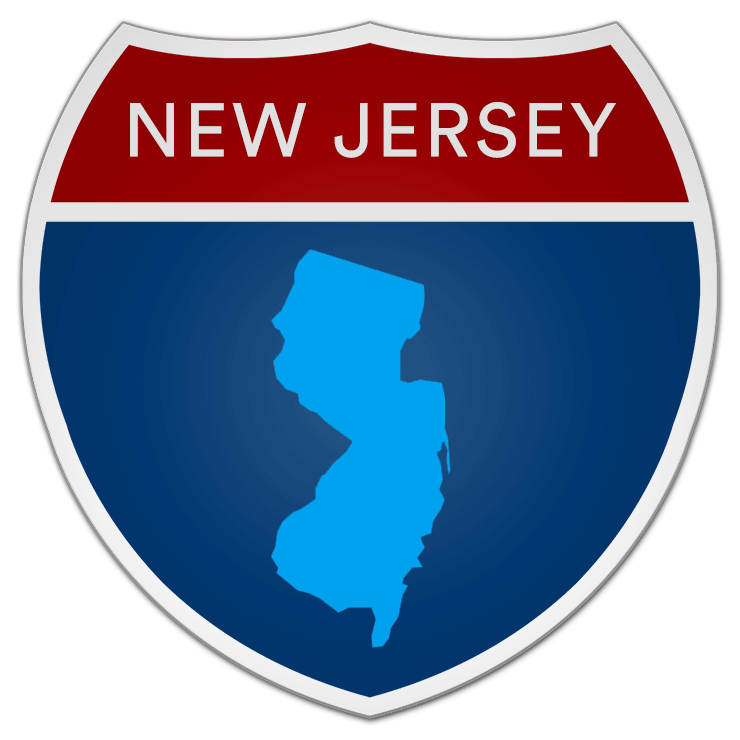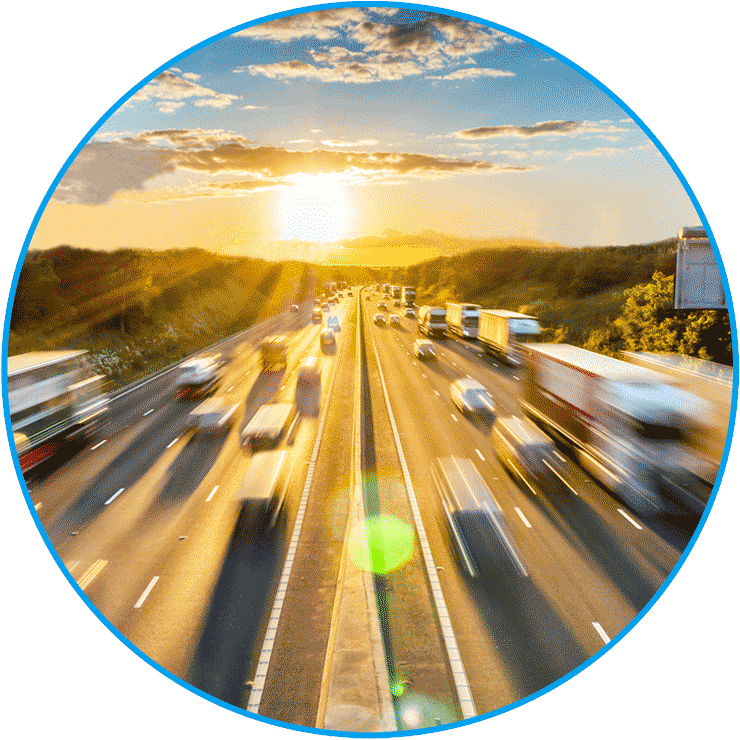 What to consider when shipping a car in New Jersey
You may be planning a long vacation, deciding to work remotely from a new location or are even retiring to the area and want your car, truck, ATV or boat handy for touring one or all of New Jersey's diverse regions. Think driving your vehicle is the easiest way to get your vehicle there?
If you're bringing a lot of luggage, gear for the mountains, watersport toys or have passengers, your car or truck may fill up fast. Once you calculate the cost of gas, food, lodging and other stops along the way, it may make more sense to ship your vehicle with an auto transport company. If you're traveling a long distance, read about shipping your car across the country to learn the benefits of car transport.
Choose the best New Jersey auto transport company
If you've already searched "best New Jersey car shipping companies," you may already be overwhelmed with information. Open or enclosed trailer, vehicle specifications, city of origin…there's a lot to think about. So, how do you know if you're choosing the best auto shipping company? These three common FAQs may be a place to start.
An even easier approach is to trust the experts at Montway. You can call our auto transport experts at (888) 666-8929 to ask questions about the car shipping process, find out what factors influence cost or get an estimate on moving your vehicle to or from New Jersey. Instant, online quotes are available anytime! Montway Auto Transport has been arranging shipments since 2007 and has a reputation for great customer service.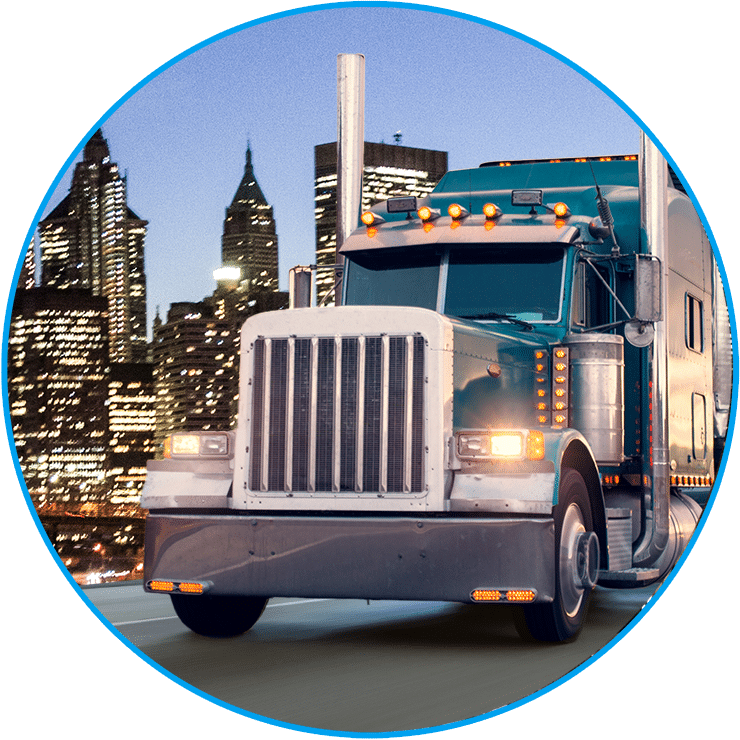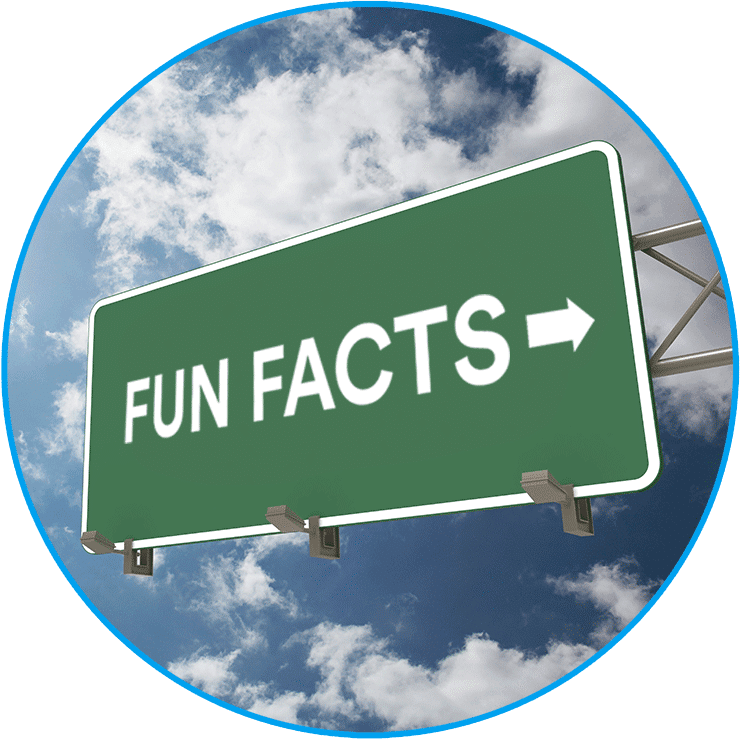 Fun facts about New Jersey:
New Jersey earned the nickname "diner capital of the world" due to the sheer number of diners in the state, around 600!
With over 300 miles of coastline provided by the Atlantic Ocean, bordering rivers and bay, New Jersey is considered a peninsula.
The first official baseball game in the U.S. was played in Hoboken in 1846. The "New York Nine" defeated the Knickerbockers, 23–1, in four innings.
Notable Jersey natives include Bruce Springsteen, Bon Jovi, Sugar Hill Gang, Queen Latifah, Whitney Houston, Shaquille O'Neal, Derek Jeter, Buzz Aldrin, Thomas Edison, Judy Blume, Frank Sinatra and Jack Nicholson.
While living in New Jersey, Thomas Edison invented the phonograph, telegraph, electric light bulb and motion picture camera.
New Jersey tourist attractions:
Atlantic City and its famous Boardwalk on the beautiful coast of the Atlantic Ocean, offers casinos, amusement park rides, an aquarium, shopping and live music.
For a cultural experience, visit the Princeton University Art Museum to admire the exhibitions and esteemed campus.
The Naval Air Station (NAS) Wildwood Aviation Museum, located in a real WWII hangar, is an engaging historical attraction with hands-on exhibits, war artifacts and 1940's treasures.
Liberty State Park, overlooking the Upper New York Bay, features poignant memorials, including Liberation, a bronze Holocaust statute and Empty Sky, with the names of 9/11 New Jersey victims.
Explore Paterson, America's first planned industrial city, where steam locomotives and continuous rolls of paper were manufactured. Visit the historic mills, landmarks and Paterson waterfall.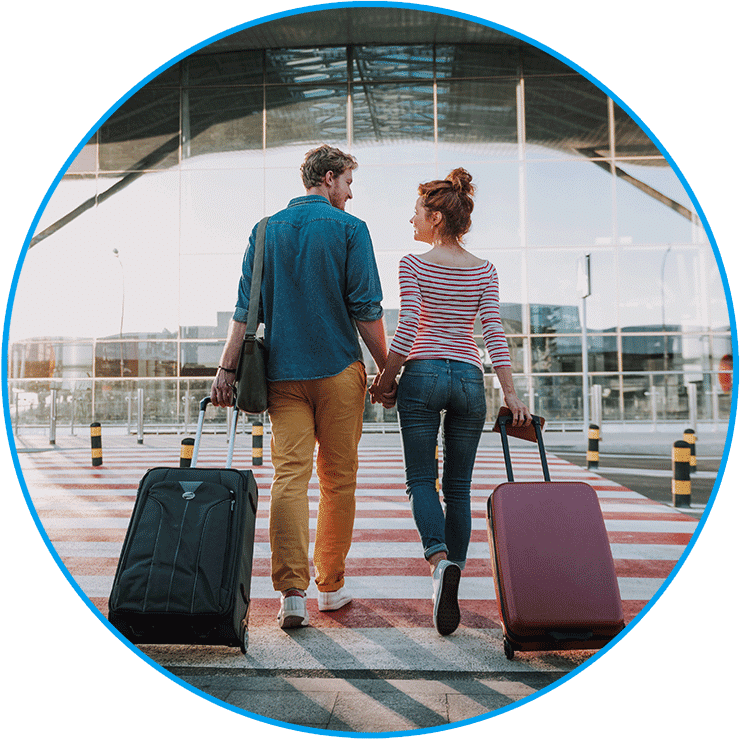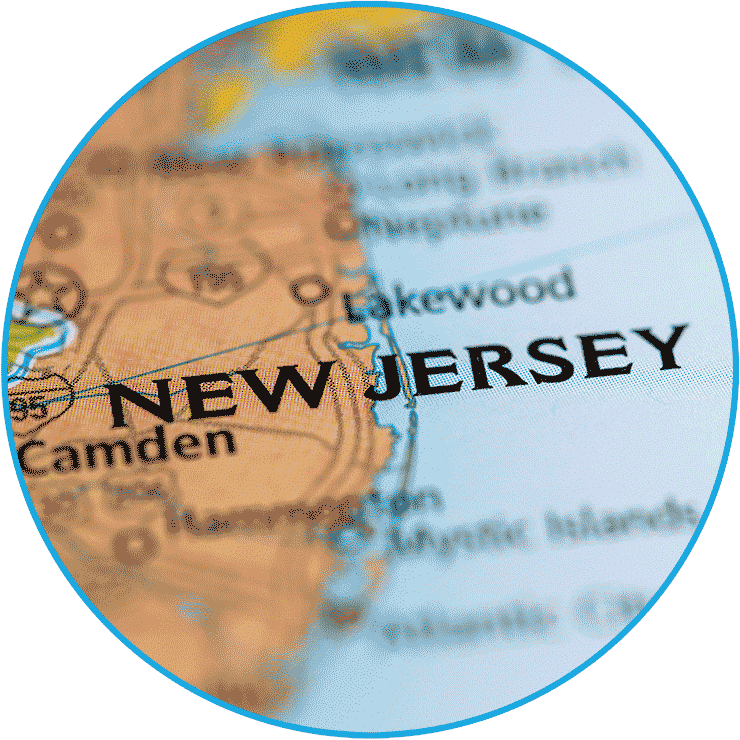 Best seaside towns in New Jersey:
Asbury Park, a small town with a history as a live music hub, boasts a revitalized boardwalk, eclectic restaurants and the restored Paramount Theater and Convention Hall.
For award-winning beaches, visit Seaside Heights. Fish, swim or explore the boardwalk, amusement park, waterpark or casino arcade.
Atlantic City, the Las Vegas of the East Coast, provides themed casinos and resorts, its famed boardwalk and Steel Pier, a 1,000-foot-long amusement park originally founded in 1898.
Cape May is America's oldest seaside resort town. Step back in time with 19th-century buildings, horse-drawn carriages, trolleys and one-of-a-kind boutiques.
Long Beach Island is a surfer's paradise with 18 miles of beach and plenty of opportunities to catch a few waves. The town is also home to the original Ron Jon Surf Shop.
Get an instant quote
Nothing makes us happier than satisfied customers!
Learn more about their experiences shipping autos to and from New Jersey with Montway Auto Transport:
"I shipped my car from California to New Jersey and would recommend this service and will definitely be using them again. They were always on time, car was delivered fast, super friendly, super helpful. Transporting your car can be a very big deal, and they made me feel very secure passing my car off to strangers. Thank you, thank you, thank you!!! "
-Jordyn Serrino 1/2/23
"I needed to transport my son's car from New Jersey to Minnesota. From my first phone call to Montway, until my son received his car, everything went very smoothly and their communication was great. I liked the fact that I could also reach someone 24 hours a day if I needed to… I didn't need to but I did like that being available. I would recommend them, my experience was very good."
-Barbara Lepine 11/15/22
"Wonderful transaction. After making the appointment, my Model T was picked the very next day and delivered the next business day. Shipped from Vermont to New Jersey in one day, who can beat that. Very helpful in getting the car off the trailer and into my driveway."
-Ron Valkenburg 10/31/22