New York Car Shipping
Expert auto transport services to and from New York
Shipping a car to or from New York? Read what customers say about using Montway:
I have been shipping cars back and forth from NY to FL for 20 years. My experience with Montway is the best I've ever had. Excellent communication with on-time pickup and delivery. A+ all the way!
December 10, 2022

Montway did an awesome job moving my 1974 VW Super Beetle from Los Angeles to Boise. They were easy to contact, the price was reasonable, and scheduling was simple. My beloved Beetle arrived in perfect condition!
December 10, 2022

The driver took care of my car, as well as the others on his truck. He treated each car like a delicate gemstone. He was so polite and informative throughout the entire process. I highly recommend using Montway!
October 2, 2022

We've used Montway twice to transfer one of our vehicles and have always had fantastic and friendly service. As a military family who moves around a lot, we will always use Montway.
November 8, 2022

I recently shipped 3 motorcycles through Montway and couldn't be happier with my choice. They were delivered without a scratch, ding or dent. I'll use Montway to transport my bikes again.
October 16, 2022

I experienced excellent door-to-door service. Their representatives were friendly and explained everything well. They shipped my daughter's car across the country. We would definitely use Montway again!
November 3, 2022

Through Montway, I've shipped two cars to Hawaii. Both times were flawless. I was very impressed with the process. I will always use Montway when shipping vehicles in the future.
December 7, 2022

This was my second time using Montway. My car was picked up in an enclosed trailer 2 days after booking and delivered within 4 days. Montway is the only car shipping service I will ever use!
September 24, 2022

Long-distance transport from Delaware to California. The transport was completed in less time than quoted. 100% stress-free experience in transporting our brand-new car across the country.
November 14, 2022

Montway shipped our vehicle from Florida to Illinois. While many of these companies used scare tactics and bad-mouthed each other, Montway gave a firm price and explained everything clearly. Our vehicle arrived on time.
November 8, 2022

I have used Montway several times and I can't say enough about them. Each driver was on time, courteous, and flexible. Dedicated and quality customer service. I've used competitors before and there is no comparison.
October 20, 2022

We experienced true door-to-door service from Texas to Florida. Our driver was very professional, keeping us informed throughout. Our car arrived in excellent condition. We've used Montway several times.
November 23, 2022

1000000
+
Satisfied customers
Trusted by the world's largest brands








Car shipping in New York
Transporting your vehicle to or from New York
The Empire State; the Big Apple. It goes by many names, but those who live and travel in the state agree on one thing: New York is one of a kind. Many think of the concrete jungle of New York City, but in fact, New York state is full of scenic mountains, lakes and forests that appeal to those seeking peacefulness over the noisy hustle and bustle of the city.
Working professionals, families and adventure-seekers alike make their way to various parts of New York to jumpstart or restart their careers, settle down in the countryside, or get in touch with nature. To pursue your adventure on our own schedule and in your own way, bring your car, truck or motorcycle with you.
Get an instant quote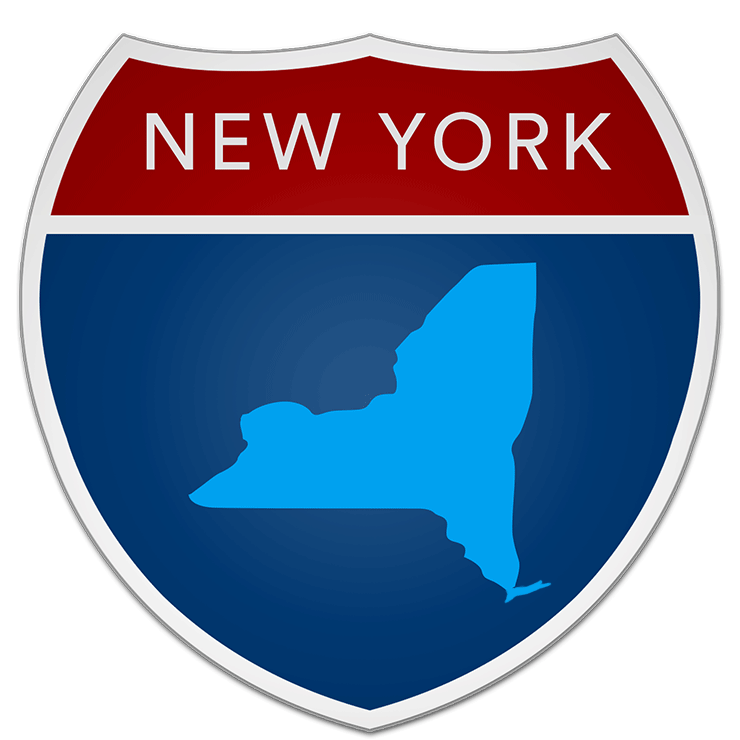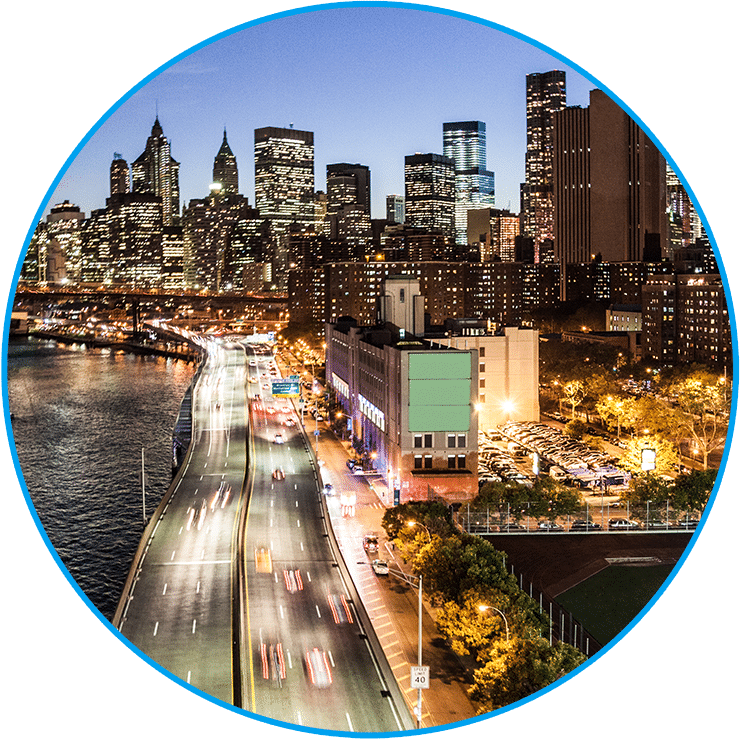 What to consider when shipping a car in New York
Shipping a car in or out of New York requires some upfront planning. If you're traveling across the country, you may end up driving through several traffic-packed city streets or winding mountain highways, which can be overwhelming and, at times, even scary. That's why it's wise to leave the job to the experts. Here's help on selecting the best car shipping company.
The distance of transport, time of year and your specific vehicle type will have an impact on shipping options as well as your total cost. There are thousands of carriers across the country, and the one you choose to work with is an important decision to make. Rather than finding a carrier yourself, consider working with an auto transport broker.
Choose the best New York auto transport company
Auto transport brokers take a lot of the guesswork and legwork out of shipping a car in or out of New York. How can you find a trustworthy broker? Check out reviews and industry ratings and confirm that the company has all the required licensing.
Serving vehicle owners in New York and across the U.S. since 2007, Montway Auto Transport's team of reliable and experienced shipping advisors will work with you every step of the way, from your initial quote to vehicle delivery. And we don't just arrange shipments for cars—we help ship RVs, motorcycles, ATVs, snowmobiles and more! Get a quote for your New York auto transport or call (888) 666-8929 to get started.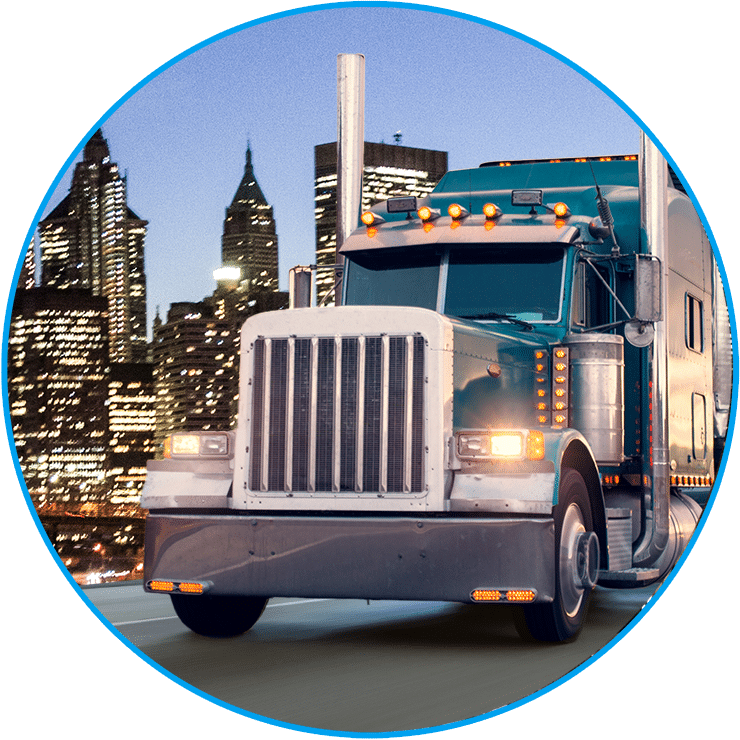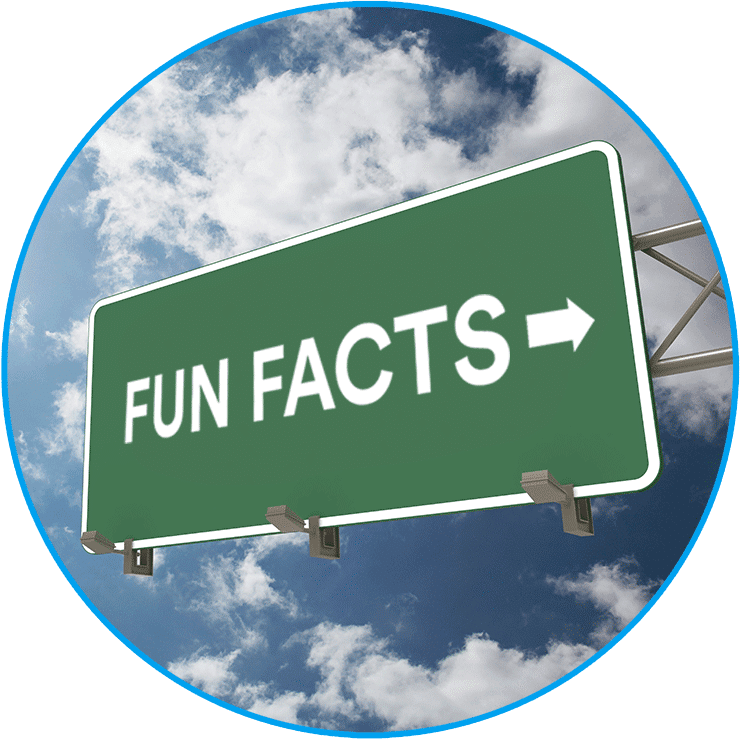 Fun facts about New York:
After California and Texas, New York is the third most populous state in the United States.
The New York City subway system is made up of over 722 miles of railway track.
New York is home to the first pizzeria in the country. Lombardi's has been serving pizza since 1895 and continues to serve some of New York City's best pizza.
The most linguistically diverse city in the world, more than 800 languages are spoken in New York City.
The New York Post was established by Alexander Hamilton in 1803 and is the longest-running newspaper in the United States.
New York tourist attractions:
Niagara Falls became the first state park in the country in 1885 and attracts over 12 million visitors every year with its magnificent views, hiking trails and caves.
Watkins Glen State Park features a 400-foot-deep gorge cut through rock by the Glen Creek stream, creating stunning rapids and waterfalls for visitors who hike the trails.
Designed by Frank Lloyd Wright and built in 1904, the Darwin D. Martin House Complex in Buffalo is considered a masterpiece in 20th century architecture.
The Adirondack Mountains cover about 5,000 square miles and are surrounded by more than 200 lakes, including Lake Placid and Lake George.
George Eastman House is a 50-room mansion in Rochester and the oldest museum in the world dedicated to photography, also featuring some of the oldest film archives.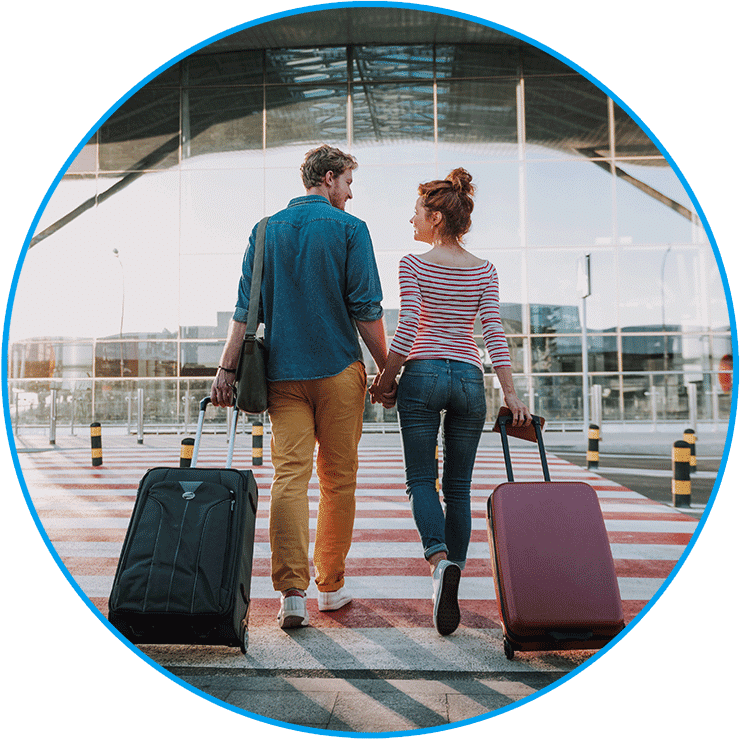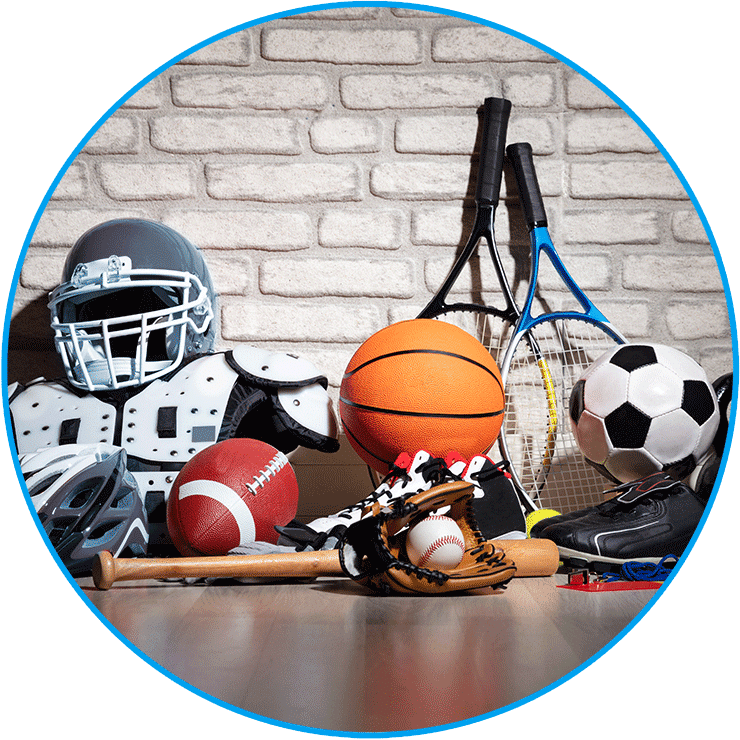 Top sights in New York City:
The iconic Central Park stretches 834 acres to escape the city and explore gardens, wooded areas and historical structures.
Times Square in Midtown Manhattan is a major commercial intersection and center for entertainment—especially its famous New Year's Eve ball drop celebration.
The Statue of Liberty was gifted to the United States from France in 1886 and represents American freedom. Nearby is Ellis Island, which was the busiest immigration inspection station in the country.
An 120-story Art Deco skyscraper, Empire State Building was built between 1930 and 1931 and remained the world's tallest building until 1970. Visitors can experience its stunning views, various exhibits and even shopping and dining.
19 commercial buildings covering 22 acres make up Rockefeller Center, featuring a sunken plaza, ice skating rink and Radio City Music Hall.
Get an instant quote
Nothing makes us happier than satisfied customers!
Learn more about their experiences shipping autos to and from New York with Montway Auto Transport.
"Montway arranged for the shipment of our car from NY to FL. The entire process was a delight. Despite inclement winter weather, every step of the process – from scheduling to pickup to delivery – went smoothly and like clockwork."
-Gary Friedland 1/11/23
"I have been shipping cars back and forth from NY to FL for 20 years. This is the best experience I have had. Excellent communication, they were on time for pick up and delivery. The driver was great. A+ all the way."
-Peter Post 12/10/22
"We contacted many different companies to ship our motorcycle across the country – New York to San Diego. Montway gave us a competitive price. The staff was easy to talk to and made it very easy to understand everything that would be involved. The bike arrived on time and in perfect shape. We would recommend Montway to everyone."
-Charlene Milbert 10/26/22