North Carolina Car Shipping
Expert auto transport services to and from North Carolina
Shipping a car to or from North Carolina? Read what customers say about using Montway:
I have been shipping cars back and forth from NY to FL for 20 years. My experience with Montway is the best I've ever had. Excellent communication with on-time pickup and delivery. A+ all the way!
December 10, 2022

Montway did an awesome job moving my 1974 VW Super Beetle from Los Angeles to Boise. They were easy to contact, the price was reasonable, and scheduling was simple. My beloved Beetle arrived in perfect condition!
December 10, 2022

I booked Montway to deliver my car from Florida to Maine. I received excellent customer service and an outstanding rate. The driver was courteous and helpful. I would recommend Montway without hesitation.
November 5, 2022

Montway's fantastic customer service was exactly as advertised. Not only did they honor their original price quote, the driver picked the car up on time and delivered it to the exact address requested. Great company!
September 26, 2022

The driver took care of my car, as well as the others on his truck. He treated each car like a delicate gemstone. He was so polite and informative throughout the entire process. I highly recommend using Montway!
October 2, 2022

We've used Montway twice to transfer one of our vehicles and have always had fantastic and friendly service. As a military family who moves around a lot, we will always use Montway.
November 8, 2022

I recently shipped 3 motorcycles through Montway and couldn't be happier with my choice. They were delivered without a scratch, ding or dent. I'll use Montway to transport my bikes again.
October 16, 2022

I experienced excellent door-to-door service. Their representatives were friendly and explained everything well. They shipped my daughter's car across the country. We would definitely use Montway again!
November 3, 2022

Through Montway, I've shipped two cars to Hawaii. Both times were flawless. I was very impressed with the process. I will always use Montway when shipping vehicles in the future.
December 7, 2022

This was my second time using Montway. My car was picked up in an enclosed trailer 2 days after booking and delivered within 4 days. Montway is the only car shipping service I will ever use!
September 24, 2022

Long-distance transport from Delaware to California. The transport was completed in less time than quoted. 100% stress-free experience in transporting our brand-new car across the country.
November 14, 2022

Montway shipped our vehicle from Florida to Illinois. While many of these companies used scare tactics and bad-mouthed each other, Montway gave a firm price and explained everything clearly. Our vehicle arrived on time.
November 8, 2022

I have used Montway several times and I can't say enough about them. Each driver was on time, courteous, and flexible. Dedicated and quality customer service. I've used competitors before and there is no comparison.
October 20, 2022

We experienced true door-to-door service from Texas to Florida. Our driver was very professional, keeping us informed throughout. Our car arrived in excellent condition. We've used Montway several times.
November 23, 2022

I shipped my vehicles 2,000 miles with last-minute notice. Montway did a fantastic job of facilitating quick pickup. They arrived early and in perfect condition! Montway performed way above my expectations!
October 13, 2022

Excellent service from Montway! Their process easy with good communication and consistent updates. Montway quoted a surprisingly low price, which was the final cost. The car arrived in 4 days without a single scratch.
December 14, 2022

Montway is professional with great service and pricing. My truck was picked up in Colorado and delivered to my doorstep in Maine. This is the best experience I've had yet in auto transport.
October 12, 2022

Montway's cost estimate was significantly less than others. Their customer service team was always available when I called. The driver was very polite and delivered our classic truck within 24 hours. A great experience!
October 25, 2022

I don't normally give 5 stars, but these guys are straight-up solid and prompt. Their price is more than fair. In a world where people talk – Montway delivered for us. I appreciate their service.
December 5, 2022

My experience with Montway was amazing. As a military family, we appreciate the military discount and making this an easy part of relocating! I definitely recommend Montway.
September 27, 2022

With concerns of shipping a classic car over 1,500 miles, Montway's communication was top-notch. The driver respected and protected the cargo. They were quick, easy, and reasonable, moving my car in just two days.
October 1, 2022

Montway shipped two cars across the country for our move. They responded to our questions promptly and their prices were the lowest. The cars arrived in excellent condition. We would use them again!
December 11, 2022

I booked Montway to transport a new car to my granddaughter for Christmas. They picked it up on time as promised and took it to her driveway in perfect condition. They did an excellent job!
December 8, 2022

Montway provided excellent customer service and was worth every penny. If you want to protect your vehicle from the elements, go with an enclosed transport.
October 25, 2022

Second time shipping with Montway Auto Transport. Communication was spot on and the car arrived in 3 days from Florida to Kansas. I will continue to use this amazing service!
November 16, 2022

I used Montway to transport a vehicle from MI to PA. I booked Friday and my vehicle was delivered to my driveway Monday morning. 100% satisfied and grateful for the experience. I would recommend Montway to all!
September 24, 2022

This is the second time this year I've used Montway to ship a vehicle long distance. I have been fully satisfied with all aspects of their service from getting a quote to their on-time delivery.
December 1, 2022

Montway's service was outstanding and their price was competitive. My car was picked up in Buffalo, NY and delivered just 3 days later in Colorado. Big thumbs up!
December 11, 2022

Montway shipped my motorcycle with ease. They have a straightforward process and I could communicate with them anytime. It was the right choice for me. Great company!
October 1, 2022

Montway is a great company if you are moving your vehicle across the United States. The crew loaded it on the truck in 15 minutes. In 72 hours it was delivered and parked in my driveway.
November 5, 2022

900000
+
Satisfied customers
Trusted by the world's largest brands








Car shipping in North Carolina
Transporting your vehicle to or from North Carolina
Whatever the season and whatever the reason, North Carolina is a top destination for people looking for the perfect combination of cities, beaches, countryside and mountains—and all that they entail (think sporting events, dining, water activities, sunbathing, hiking and family stops like the North Carolina Zoo and Aquarium).
It's no surprise North Carolina welcomes around 50 million tourists every year. People aren't just drawn there for a temporary visit; over 350,000 people moved to the state in 2019. Perhaps you are headed there for an extended vacation, moving there for college looking for a more permanent change of scenery. How do you plan on getting around? If by car, auto shipping is a simple way to get your vehicle where you need it.
Get an instant quote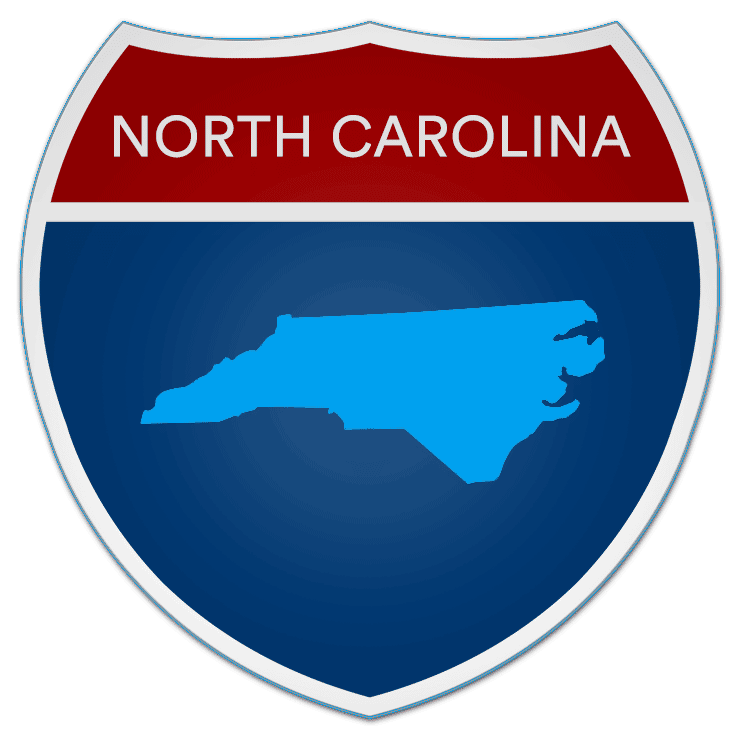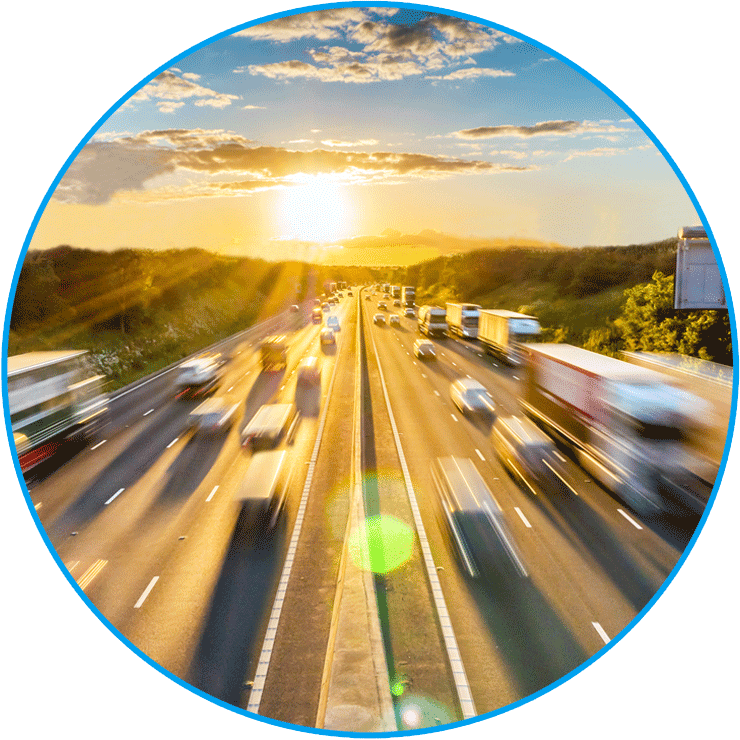 What to consider when shipping a car in North Carolina
When and where will you need your vehicle picked up and dropped off? What is the vehicle make and model? This is information you may be asked when calling auto transport companies. Door-to-door is the most common method for transport, but keep in mind that if your pickup or delivery location is in a very rural area or down a curvy street, the truck may not be able to maneuver right to your door. In these instances, a different location will be agreed upon to meet the driver.
This may seem like a lot to think about, but it can be simple when you work with a professional vehicle transport company like Montway Auto Transport. Montway arranges shipment for nearly 200,000 vehicles every year and can expertly manage your move.
Choose the best North Carolina auto transport company
Settling on the details of your car shipment shouldn't be complicated or difficult. Neither should finding the company to do the job. Working with a professional auto transport broker will remove any potential stress. Brokers have a network of thousands of carriers and will find the right one for you based on your vehicle and shipping requirements.
The professionals at Montway Auto Transport have been helping people ship their cars, trucks, vans, RVs and other vehicles across the country for more than 15 years. Leading the way for industry innovation, our first-of-its-kind cost calculator provides you with an instant estimate for shipment. Get started on your North Carolina car shipping quote now or call (888) 666-8929 to speak with one of our agents.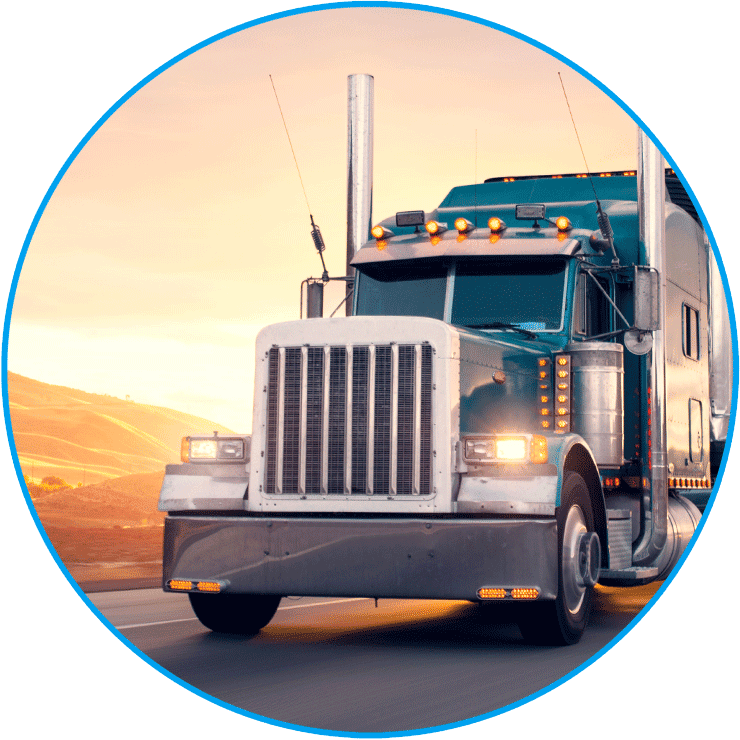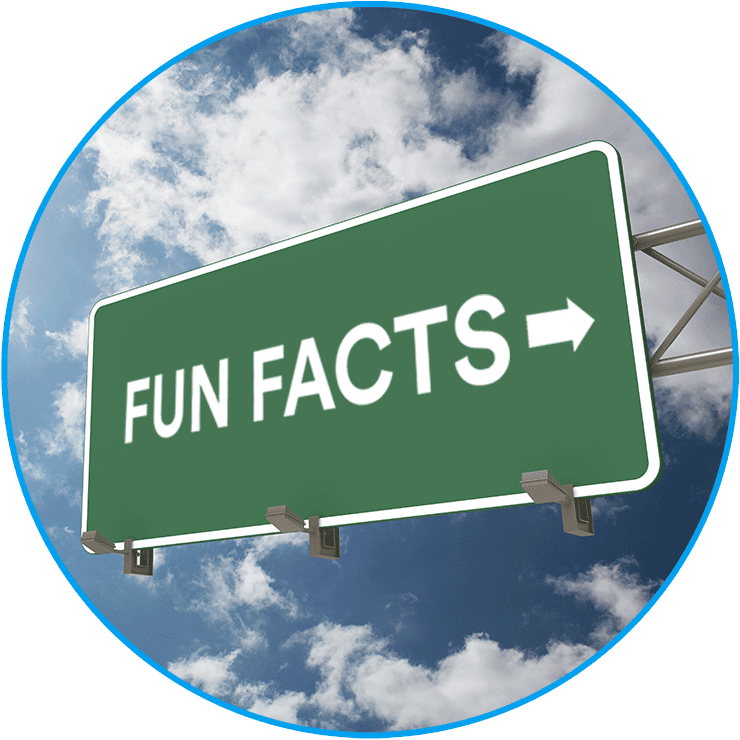 Fun facts about North Carolina:
After flying their glider in 1902, the Wright brothers advanced their invention the following year with the first flight of a propulsion airplane in Kitty Hawk.

The first group of English settlers in America, known as the Lost Colony, inhabited Roanoke Island in the Outer Banks region of the state.

North Carolina got its nickname "The Tar Heel State" from its long history as a producer of tar and other naval supplies. Lesser-known nicknames include "The Land of the Sky", "The Old North State" and "The Rip Van Winkle State."

George Herman Ruth hit his first home run in professional baseball in 1914 in Fayetteville. He also picked up his nickname "Babe" during his stay there.

Enjoy reality TV singing competitions? North Carolina is home to more American Idol finalists than any other state.
North Carolina tourist attractions:
The 8000-acre Biltmore Estate in Asheville is the site of a 35-bedroom mansion built by George Vanderbilt in 1895. Explore the grounds, visit the winery or even stay overnight.

If you're looking for somewhere to cruise in your new vehicle, Blue Ridge Parkway is "America's favorite drive" that runs through the Appalachian Mountains.

Morehead Planetarium and Science Center is a fun destination for those interested in space and a site where many famous astronauts, including Neil Armstrong and Buzz Aldrin, were trained for space travel.

Cape Hatteras Lighthouse is the tallest lighthouse in the United States at 210 feet—climb to the top for stunning views of the Outer Banks.

For a very unique experience, stop by the Stanley Rehder Carnivorous Plant Garden to see Venus Fly Traps, Pitcher Plants and more.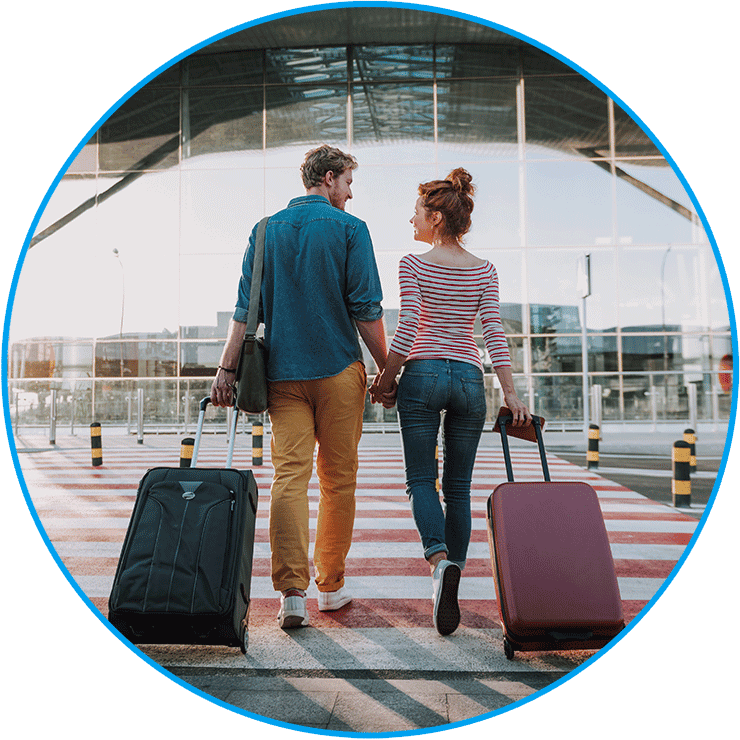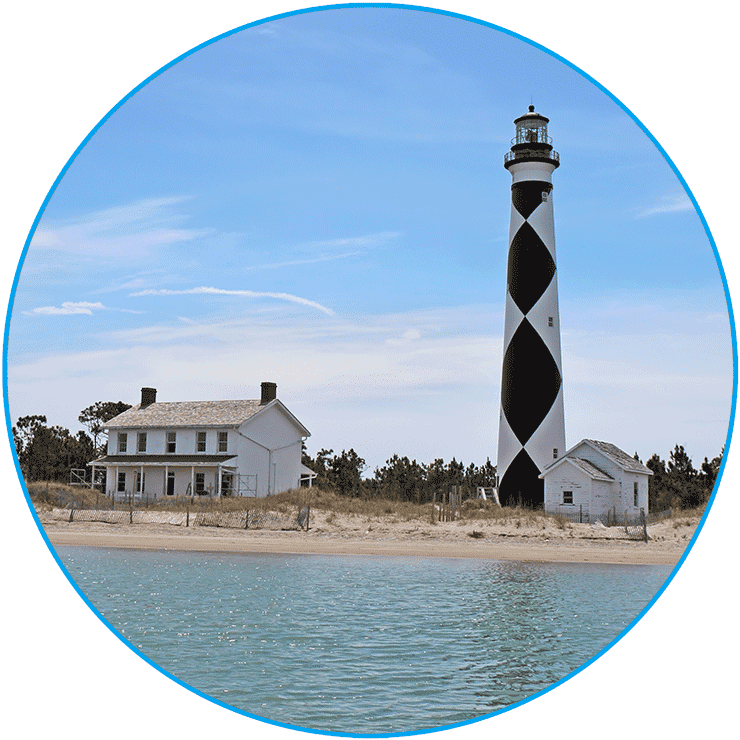 Top 5 beaches in North Carolina:
Carolina Beach boasts a boardwalk, an aquarium, music, nightlife, cruises, shopping and outdoor recreation for the whole family.

Most tourists go to the sandy shore of Nags Head for some rest and relaxation, or to enjoy good old fashioned fun, like go-karting and mini golfing.

Part of North Carolina's Crystal Coast, Emerald Isle is a hub for sand and water sports and you'll often find opportunities for volleyball, fishing, kayaking and paddle boarding.

Leave your car at home when visiting quiet and remote Bald Head Island, where locals and visitors get around by golf cart or bicycle. Get in some peaceful sun and surf.

Corolla is a natural habitat for wild horses and a popular stop for those wanting to drive on the sand—as long as your vehicle has four-wheel drive.
Get an instant quote
Nothing makes us happier than satisfied customers!
Learn more about their experiences shipping autos to and from North Carolina with Montway Auto Transport.
"Excellent service! I was very stressed about moving across the country and was so happy I used Montway. They helped me out with all my questions. I thought I would be paying a crazy amount but moving my car from CA to NC was less than 2 grand. If I ever have to move again I will most definitely use Montway."
-Erika Carreno 12/28/21
"Montway was first class and professional and their customer service is exemplary. I shipped my car from North Carolina to California. It was a "salvaged car" so it wasn't an easy task but they made it happen at a competitive price and lower than most! Montway is the BEST IN THE BUSINESS!"
-Cherie 10/7/21
"My vehicle was transported from California to North Carolina. The company was excellent to work with and the driver was professional and courteous. My vehicle was transported on time and without incident. You have to be a little flexible with the times (they arrived for pickup 2 days early) but I will definitely use them again."
-Robert Kandarian 8/19/21