North Dakota Car Shipping
Expert auto transport services to and from North Dakota
Shipping a car to or from North Dakota? Read what customers say about using Montway:
I have been shipping cars back and forth from NY to FL for 20 years. My experience with Montway is the best I've ever had. Excellent communication with on-time pickup and delivery. A+ all the way!
December 10, 2022

Montway did an awesome job moving my 1974 VW Super Beetle from Los Angeles to Boise. They were easy to contact, the price was reasonable, and scheduling was simple. My beloved Beetle arrived in perfect condition!
December 10, 2022

I booked Montway to deliver my car from Florida to Maine. I received excellent customer service and an outstanding rate. The driver was courteous and helpful. I would recommend Montway without hesitation.
November 5, 2022

Montway's fantastic customer service was exactly as advertised. Not only did they honor their original price quote, the driver picked the car up on time and delivered it to the exact address requested. Great company!
September 26, 2022

The driver took care of my car, as well as the others on his truck. He treated each car like a delicate gemstone. He was so polite and informative throughout the entire process. I highly recommend using Montway!
October 2, 2022

We've used Montway twice to transfer one of our vehicles and have always had fantastic and friendly service. As a military family who moves around a lot, we will always use Montway.
November 8, 2022

I recently shipped 3 motorcycles through Montway and couldn't be happier with my choice. They were delivered without a scratch, ding or dent. I'll use Montway to transport my bikes again.
October 16, 2022

I experienced excellent door-to-door service. Their representatives were friendly and explained everything well. They shipped my daughter's car across the country. We would definitely use Montway again!
November 3, 2022

Through Montway, I've shipped two cars to Hawaii. Both times were flawless. I was very impressed with the process. I will always use Montway when shipping vehicles in the future.
December 7, 2022

This was my second time using Montway. My car was picked up in an enclosed trailer 2 days after booking and delivered within 4 days. Montway is the only car shipping service I will ever use!
September 24, 2022

Long-distance transport from Delaware to California. The transport was completed in less time than quoted. 100% stress-free experience in transporting our brand-new car across the country.
November 14, 2022

Montway shipped our vehicle from Florida to Illinois. While many of these companies used scare tactics and bad-mouthed each other, Montway gave a firm price and explained everything clearly. Our vehicle arrived on time.
November 8, 2022

I have used Montway several times and I can't say enough about them. Each driver was on time, courteous, and flexible. Dedicated and quality customer service. I've used competitors before and there is no comparison.
October 20, 2022

We experienced true door-to-door service from Texas to Florida. Our driver was very professional, keeping us informed throughout. Our car arrived in excellent condition. We've used Montway several times.
November 23, 2022

I shipped my vehicles 2,000 miles with last-minute notice. Montway did a fantastic job of facilitating quick pickup. They arrived early and in perfect condition! Montway performed way above my expectations!
October 13, 2022

Excellent service from Montway! Their process easy with good communication and consistent updates. Montway quoted a surprisingly low price, which was the final cost. The car arrived in 4 days without a single scratch.
December 14, 2022

Montway is professional with great service and pricing. My truck was picked up in Colorado and delivered to my doorstep in Maine. This is the best experience I've had yet in auto transport.
October 12, 2022

Montway's cost estimate was significantly less than others. Their customer service team was always available when I called. The driver was very polite and delivered our classic truck within 24 hours. A great experience!
October 25, 2022

I don't normally give 5 stars, but these guys are straight-up solid and prompt. Their price is more than fair. In a world where people talk – Montway delivered for us. I appreciate their service.
December 5, 2022

My experience with Montway was amazing. As a military family, we appreciate the military discount and making this an easy part of relocating! I definitely recommend Montway.
September 27, 2022

With concerns of shipping a classic car over 1,500 miles, Montway's communication was top-notch. The driver respected and protected the cargo. They were quick, easy, and reasonable, moving my car in just two days.
October 1, 2022

Montway shipped two cars across the country for our move. They responded to our questions promptly and their prices were the lowest. The cars arrived in excellent condition. We would use them again!
December 11, 2022

I booked Montway to transport a new car to my granddaughter for Christmas. They picked it up on time as promised and took it to her driveway in perfect condition. They did an excellent job!
December 8, 2022

Montway provided excellent customer service and was worth every penny. If you want to protect your vehicle from the elements, go with an enclosed transport.
October 25, 2022

Second time shipping with Montway Auto Transport. Communication was spot on and the car arrived in 3 days from Florida to Kansas. I will continue to use this amazing service!
November 16, 2022

I used Montway to transport a vehicle from MI to PA. I booked Friday and my vehicle was delivered to my driveway Monday morning. 100% satisfied and grateful for the experience. I would recommend Montway to all!
September 24, 2022

This is the second time this year I've used Montway to ship a vehicle long distance. I have been fully satisfied with all aspects of their service from getting a quote to their on-time delivery.
December 1, 2022

Montway's service was outstanding and their price was competitive. My car was picked up in Buffalo, NY and delivered just 3 days later in Colorado. Big thumbs up!
December 11, 2022

Montway shipped my motorcycle with ease. They have a straightforward process and I could communicate with them anytime. It was the right choice for me. Great company!
October 1, 2022

Montway is a great company if you are moving your vehicle across the United States. The crew loaded it on the truck in 15 minutes. In 72 hours it was delivered and parked in my driveway.
November 5, 2022

900000
+
Satisfied customers
Trusted by the world's largest brands








Car shipping in North Dakota
Transporting your vehicle to or from North Dakota
North Dakota could be overlooked as a "fly-by" state, but this northern gem offers an abundance of rich culture, sprawling geography and family-friendly entertainment for adventure seekers of all kinds. From downtown Fargo, to historical forts and quirky landmarks like the world's largest cow monument, the state has plenty worth exploring inside its vast borders.
North Dakota is the 19th largest state and the third least populous. On top of that, 90% of its land area (39.1 million acres) is occupied by farmland. With so many miles of rural and undeveloped land, there aren't many options for public transportation. You'll need to have a vehicle to truly enjoy the Peace Garden State and one of the easiest ways to get your car there is to have it shipped.
Get an instant quote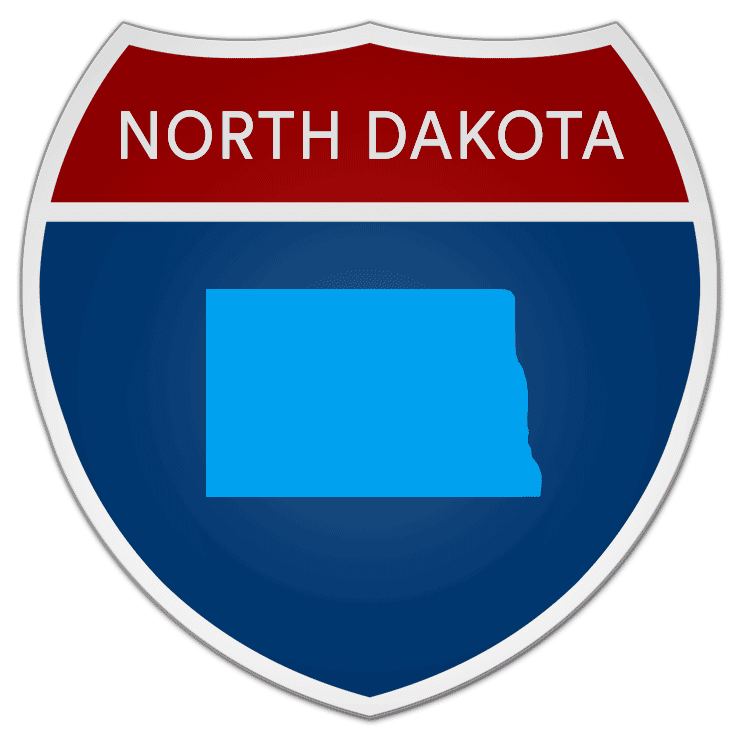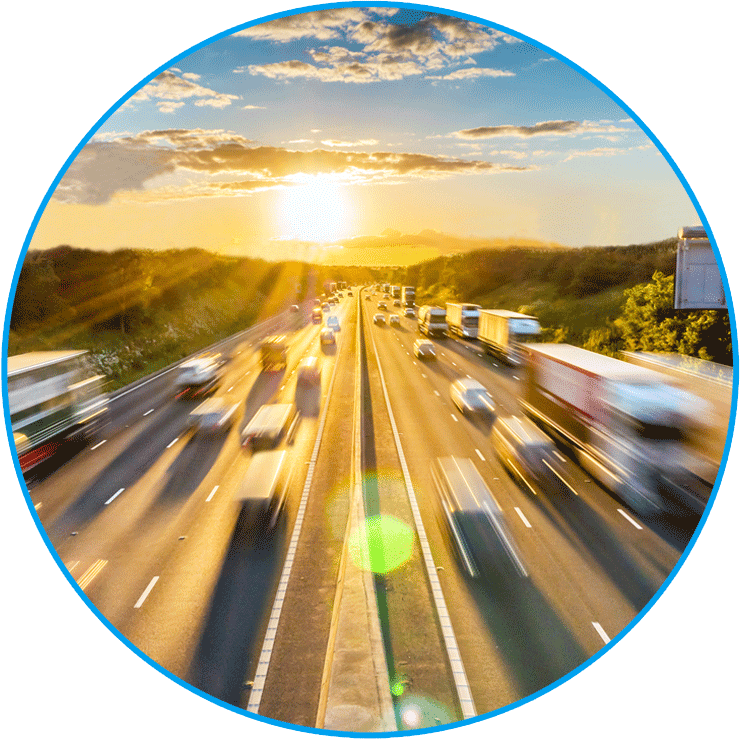 What to consider when shipping a car in North Dakota
Most people have never shipped a car before and it can be intimidating to start the process. Transporting any vehicle requires equipment and careful planning to make sure it arrives safely and on time. There are plenty of companies for hire, but it's important to select one with the right skills and expertise for the job.
The best way to start your search is by looking at a company's customer reviews and Better Business Bureau (BBB) rating. A high number of positive reviews indicates quality work and the BBB score will let you know what to expect from a company's customer service. It's also important to verify that the company you're working with is licensed with the U.S. Department of Transportation—any reputable service provider will have this information readily available and visible on their website.
Choose the best North Dakota auto transport company
Once you've looked into how to ship your car and conducted some research, you'll be ready to select an auto transport company. Montway Auto Transport works with hundreds of customers daily to move their vehicles and has earned an A+ rating with the BBB. Over 64,000 online reviews, with a 4.7-star rating, speak to our consistently high-quality service.
Prior to reaching out to arrange transport for your North Dakota car shipment, you'll want to be prepared with information about your vehicle and shipment requirements so you can get the most accurate pricing estimate. With a team of experienced auto transport agents ready to help, Montway aims to deliver a top-notch experience for every customer. Speak with a Montway vehicle shipping advisor at (888) 666-8929 or get a free instant quote to get started today!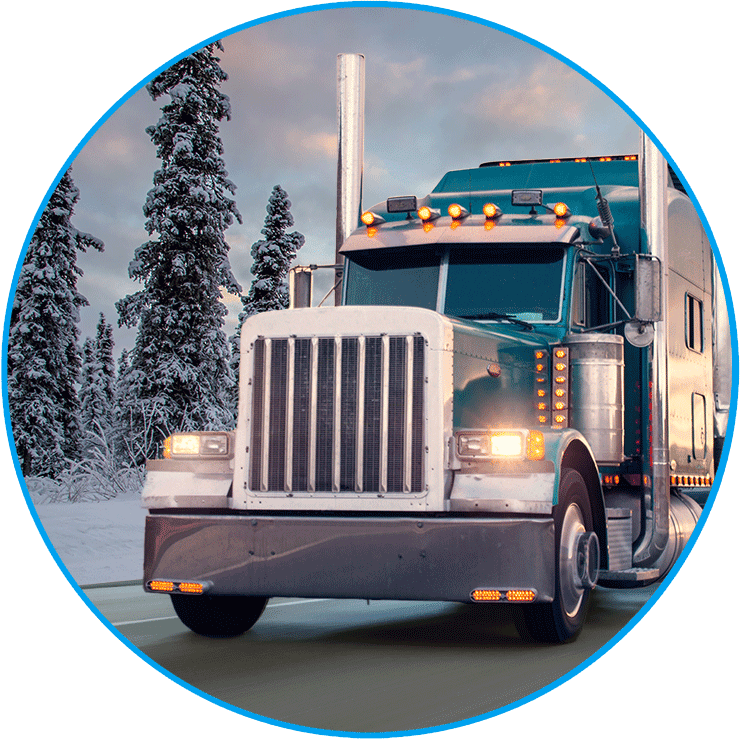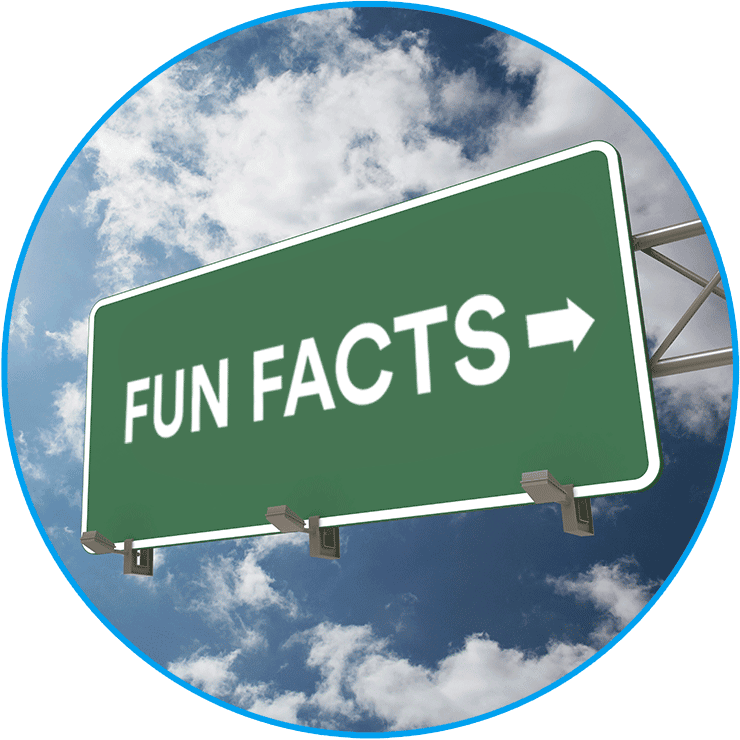 Fun facts about North Dakota:
With a climate perfect for growing flowers that honey bees love, North Dakota has become the #1 producer of honey in the nation.

The famed explorers Lewis and Clark spent more time in North Dakota than anywhere else and discovered beavers, elk, buffalo and other wildlife during their expeditions.

North Dakota is a sanctuary for wild animals with a total of 63 wildlife refuges—the most in any state.

In February 2007, a total of 8,962 people made snow angels at the state capitol and secured the Guinness World Record for most snow angels made simultaneously in one place.

George Easterman, a North Dakota native, invented the Kodak camera in 1887. The name comes from rearranging the letters of "Dakota" and adding a "K" to make "Kodak."
North Dakota tourist attractions:
Step back 400 years at On-A-Slant Village, a Native American settlement with five reconstructed earth lodges.

Visit the Plains Art Museum to see the most comprehensive and dynamic collection of art in North Dakota, including contemporary Native American works and regional pieces.

Spot buffalo and wild horses among the stunning vistas in Theodore Roosevelt National Park, the very same land that inspired many of Roosevelt's conservation efforts when he became president.

The Badlands Dinosaur Museum hosts the state's largest fossil collection, featuring favorites like the Tyrannosaurus rex and Triceratops, along with other ice-age mammals.

The Enchanted Highway along I-94 features massive metal sculptures and art pieces including "The World's Largest Tin Family", "Geese in Flight" and many more.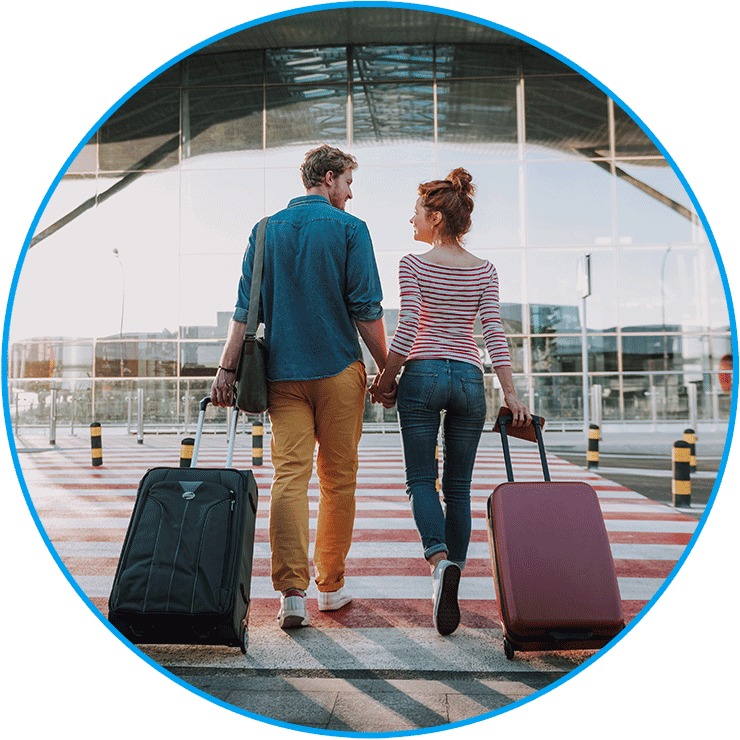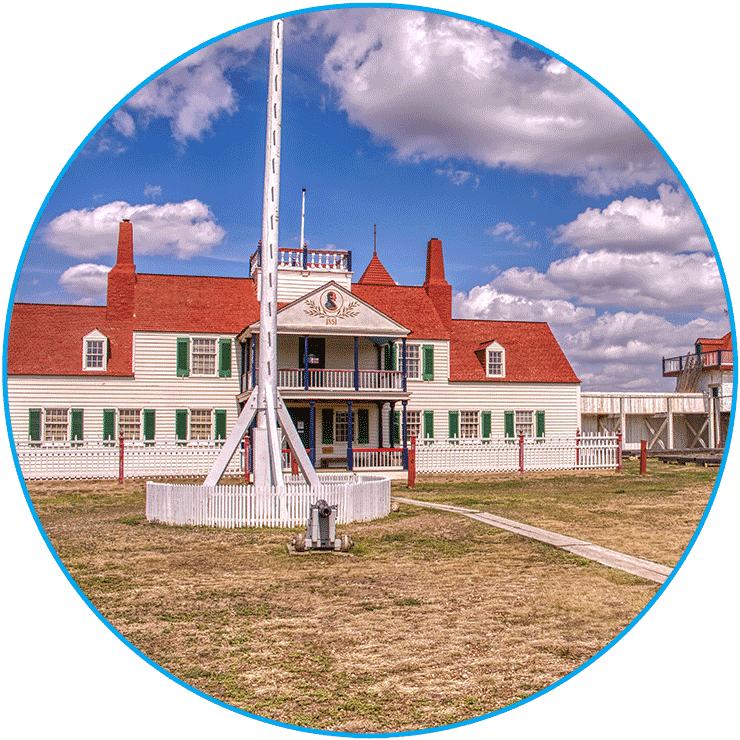 Historic North Dakota forts:
Now a National Historic Site, Fort Union in the upper Missouri River region, was once the top trading post for goods from around the world.

Visit Fort Totten to see one of the most complete Calverley-era forts in the country, completing the experience with an overnight stay at the Totten Trail Inn.

Fort Seward, an active military fort from 1872 to 1877, is now a historic center featuring artifacts found from archeological digs on the site.

Explore the fully furnished quarters at Fort Mandan to experience what life was like for Lewis and Clark over 200 years ago.

Fort Abraham Lincoln State Park is the site of Fort McKeen and Fort Abraham Lincoln, offering tours of blockhouses, barracks and the Custer House.
Get an instant quote
Nothing makes us happier than satisfied customers!
Learn more about their experiences shipping autos to and from North Dakota with Montway Auto Transport.
"I called for a quote to ship my classic car from ND to AZ. I was surprised that it was picked up in two days and arrived in AZ on time and in perfect shape."
-Rod Howell 4/11/21
"Great job on bringing my Nissan Maxima from North Dakota to Alabama! The driver was very nice and professional. I would definitely recommend this company again."
-Candice Horton 6/2/20
"Montway shipped a 2006 Shelby GT-H for me from Washington State to Pembina, North Dakota. Car was picked the next day and arrived in 3 days. No problems. I would use them again."
-Michael Mark 2/25/20