Ohio Car Shipping
Expert auto transport services to and from Ohio
Shipping a car to or from Ohio? Read what customers say about using Montway:
I have been shipping cars back and forth from NY to FL for 20 years. My experience with Montway is the best I've ever had. Excellent communication with on-time pickup and delivery. A+ all the way!
December 10, 2022

Montway did an awesome job moving my 1974 VW Super Beetle from Los Angeles to Boise. They were easy to contact, the price was reasonable, and scheduling was simple. My beloved Beetle arrived in perfect condition!
December 10, 2022

I booked Montway to deliver my car from Florida to Maine. I received excellent customer service and an outstanding rate. The driver was courteous and helpful. I would recommend Montway without hesitation.
November 5, 2022

Montway's fantastic customer service was exactly as advertised. Not only did they honor their original price quote, the driver picked the car up on time and delivered it to the exact address requested. Great company!
September 26, 2022

The driver took care of my car, as well as the others on his truck. He treated each car like a delicate gemstone. He was so polite and informative throughout the entire process. I highly recommend using Montway!
October 2, 2022

We've used Montway twice to transfer one of our vehicles and have always had fantastic and friendly service. As a military family who moves around a lot, we will always use Montway.
November 8, 2022

I recently shipped 3 motorcycles through Montway and couldn't be happier with my choice. They were delivered without a scratch, ding or dent. I'll use Montway to transport my bikes again.
October 16, 2022

I experienced excellent door-to-door service. Their representatives were friendly and explained everything well. They shipped my daughter's car across the country. We would definitely use Montway again!
November 3, 2022

Through Montway, I've shipped two cars to Hawaii. Both times were flawless. I was very impressed with the process. I will always use Montway when shipping vehicles in the future.
December 7, 2022

This was my second time using Montway. My car was picked up in an enclosed trailer 2 days after booking and delivered within 4 days. Montway is the only car shipping service I will ever use!
September 24, 2022

Long-distance transport from Delaware to California. The transport was completed in less time than quoted. 100% stress-free experience in transporting our brand-new car across the country.
November 14, 2022

Montway shipped our vehicle from Florida to Illinois. While many of these companies used scare tactics and bad-mouthed each other, Montway gave a firm price and explained everything clearly. Our vehicle arrived on time.
November 8, 2022

I have used Montway several times and I can't say enough about them. Each driver was on time, courteous, and flexible. Dedicated and quality customer service. I've used competitors before and there is no comparison.
October 20, 2022

We experienced true door-to-door service from Texas to Florida. Our driver was very professional, keeping us informed throughout. Our car arrived in excellent condition. We've used Montway several times.
November 23, 2022

I shipped my vehicles 2,000 miles with last-minute notice. Montway did a fantastic job of facilitating quick pickup. They arrived early and in perfect condition! Montway performed way above my expectations!
October 13, 2022

Excellent service from Montway! Their process easy with good communication and consistent updates. Montway quoted a surprisingly low price, which was the final cost. The car arrived in 4 days without a single scratch.
December 14, 2022

Montway is professional with great service and pricing. My truck was picked up in Colorado and delivered to my doorstep in Maine. This is the best experience I've had yet in auto transport.
October 12, 2022

Montway's cost estimate was significantly less than others. Their customer service team was always available when I called. The driver was very polite and delivered our classic truck within 24 hours. A great experience!
October 25, 2022

I don't normally give 5 stars, but these guys are straight-up solid and prompt. Their price is more than fair. In a world where people talk – Montway delivered for us. I appreciate their service.
December 5, 2022

My experience with Montway was amazing. As a military family, we appreciate the military discount and making this an easy part of relocating! I definitely recommend Montway.
September 27, 2022

With concerns of shipping a classic car over 1,500 miles, Montway's communication was top-notch. The driver respected and protected the cargo. They were quick, easy, and reasonable, moving my car in just two days.
October 1, 2022

Montway shipped two cars across the country for our move. They responded to our questions promptly and their prices were the lowest. The cars arrived in excellent condition. We would use them again!
December 11, 2022

I booked Montway to transport a new car to my granddaughter for Christmas. They picked it up on time as promised and took it to her driveway in perfect condition. They did an excellent job!
December 8, 2022

Montway provided excellent customer service and was worth every penny. If you want to protect your vehicle from the elements, go with an enclosed transport.
October 25, 2022

Second time shipping with Montway Auto Transport. Communication was spot on and the car arrived in 3 days from Florida to Kansas. I will continue to use this amazing service!
November 16, 2022

I used Montway to transport a vehicle from MI to PA. I booked Friday and my vehicle was delivered to my driveway Monday morning. 100% satisfied and grateful for the experience. I would recommend Montway to all!
September 24, 2022

This is the second time this year I've used Montway to ship a vehicle long distance. I have been fully satisfied with all aspects of their service from getting a quote to their on-time delivery.
December 1, 2022

Montway's service was outstanding and their price was competitive. My car was picked up in Buffalo, NY and delivered just 3 days later in Colorado. Big thumbs up!
December 11, 2022

Montway shipped my motorcycle with ease. They have a straightforward process and I could communicate with them anytime. It was the right choice for me. Great company!
October 1, 2022

Montway is a great company if you are moving your vehicle across the United States. The crew loaded it on the truck in 15 minutes. In 72 hours it was delivered and parked in my driveway.
November 5, 2022

900000
+
Satisfied customers
Trusted by the world's largest brands








Car shipping in Ohio
Transporting your vehicle to or from Ohio
Nestled in the Midwest, Ohio is often a drive-through state on the way to the east coast. However, with its history, love of sports and family attractions, Ohio is a destination worth experiencing. Did you know that Ohio is the birthplace of the Wright brothers? While they tested their first aircraft in North Carolina, historians believe Wilbur and Orville Wright designed and created it inside their bicycle shop in Dayton, Ohio.
Are you making a move to Ohio or planning an extended vacation? Taking your child back to school at one of the state's highly-ranked universities? Shipping your car, RV, snowmobile or other vehicle can make your time in Ohio all the more enjoyable, while taking the hassle out of driving or transporting the vehicle yourself.
Get an instant quote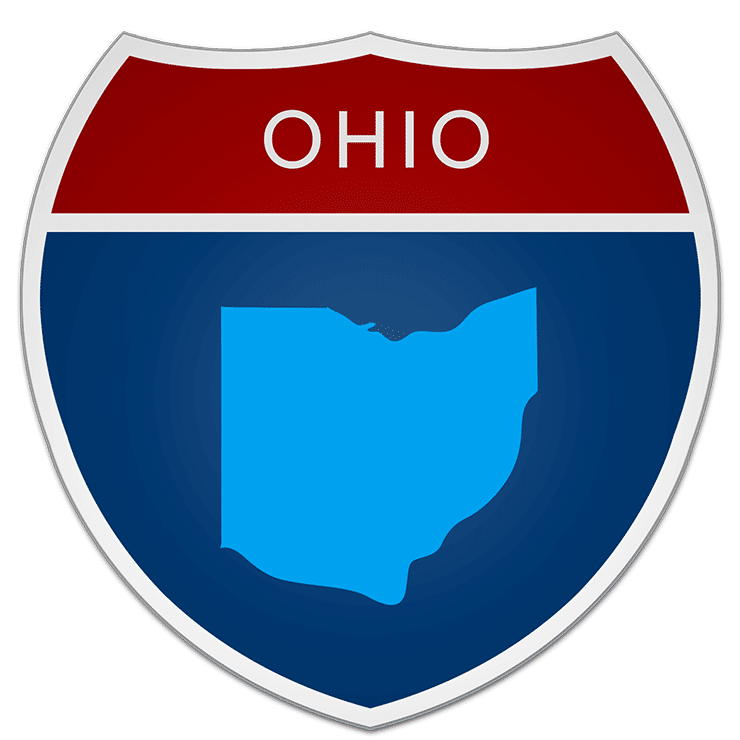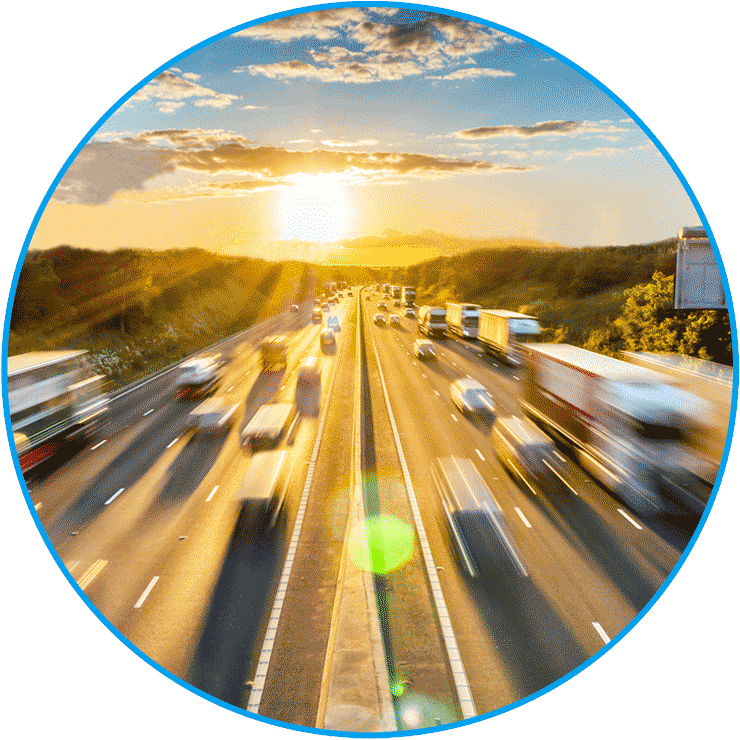 What to consider when shipping a car in Ohio
If you plan on shipping your vehicle in or out of Ohio, the first step is to sort out all the details of your transport to receive accurate quotes from shipping companies, including your vehicle type, location of origin, destination, date of transport and whether you use an open or enclosed trailer.
It's important to keep these details in mind as they may impact the final cost of your shipment. Next, you've got to determine what company will actually move your vehicle to its destination. There are many carriers and auto transport brokers that claim to be the best, so it's important to do your research and read customer and industry reviews.
Choose the best Ohio auto transport company
While you might be looking for the best price, lowest doesn't always mean best; you want to ensure the company has your best interests at heart and will safely get your car, truck, boat or RV from point A to point B.
You can spend hours reading reviews to find the best carrier, or work with a broker to do the legwork for you. Montway Auto Transport is a car shipping broker that helps vehicle owners find the best solution for their transport needs. We have a team of dedicated shipping advisors who work closely with customers to arrange all the details of your move. For a free instant quote, just visit our website.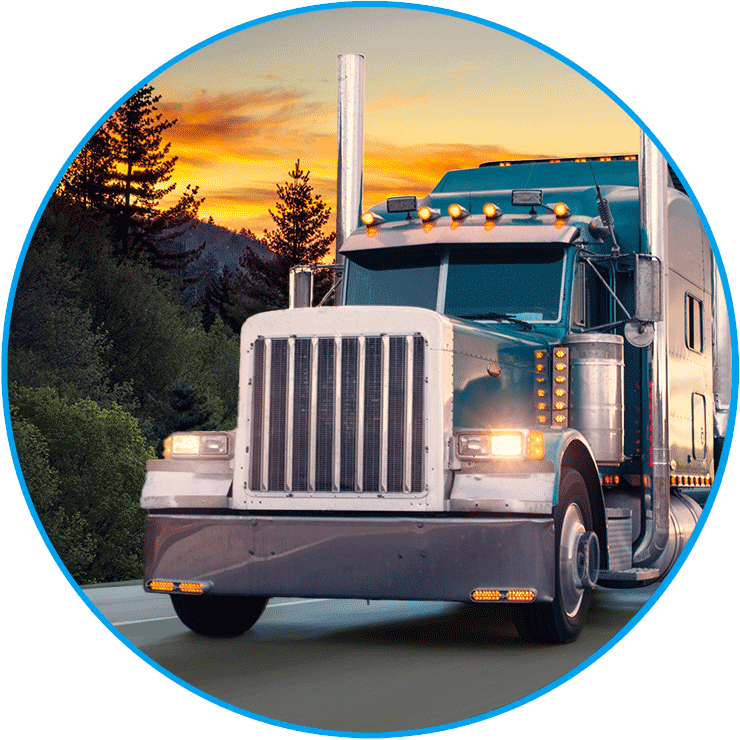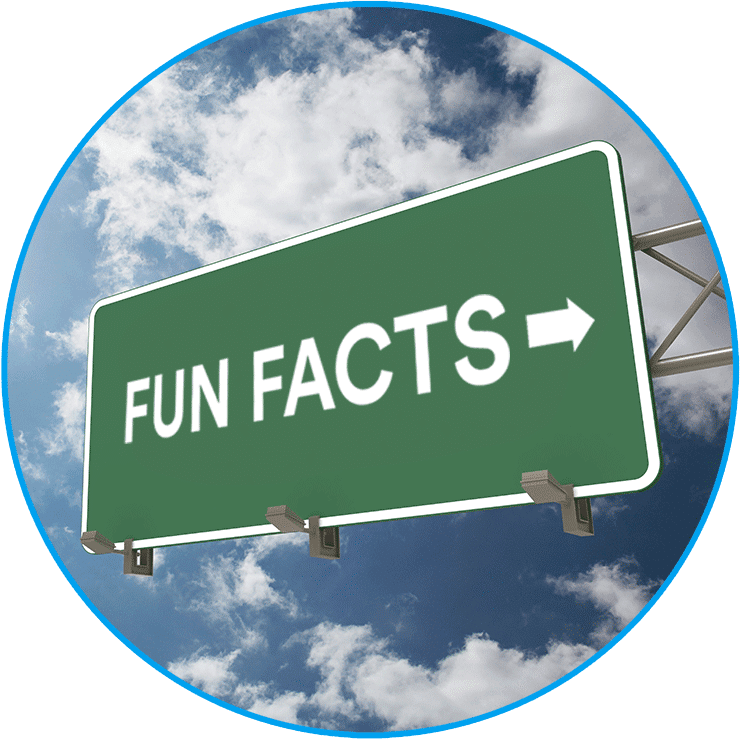 Fun facts about Ohio:
Ohio is known as the Buckeye State because of local buckeye trees that produce small brown nuts. Carrying one around in your pocket is said to be good luck!

The Shawshank Redemption

 was filmed at the Ohio State Reformatory in Mansfield, as were scenes of Air Force One.
Ohio has the only non-rectangular state flag; it's a triangular swallowtail shape, called the Ohio Burgee.
At least 25 NASA astronauts are from Ohio, including the first man on the moon (Neil Armstrong), the first to orbit Earth (John Glenn) and the first woman to walk in space (Kathryn D. Sullivan).
The first gasoline-powered automobile in the U.S. was invented in Ohio City in 1891 by John William Lambert, who is also credited for America's first automobile accident.
Ohio tourist attractions:
In downtown Cleveland, the Rock & Roll Hall of Fame features the history of rock music, artists, producers and other figures who have influenced the genre.

The National Museum of the U.S. Air Force is located at the Wright-Patterson Air Force base near Dayton and is the oldest and largest military aviation museum in the world.

Cedar Point is the second-oldest operating amusement park in the United States, with 364 acres of rollercoasters and family rides, water attractions, mini golf, dining and live entertainment.

25 miles of trails, waterfalls, caves and rock formations make up Hocking Hills State Park. Visitors can camp, hike, zipline and canoe amidst natural beauty.

The historic Stan Hywet Hall & Gardens is a museum in Akron boasting gardens, a greenhouse, carriage house and the main mansion.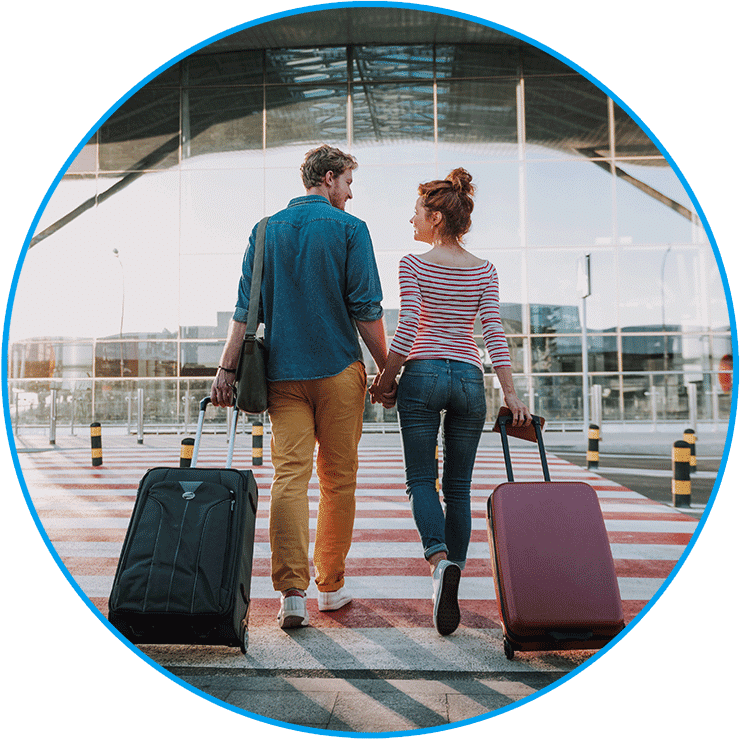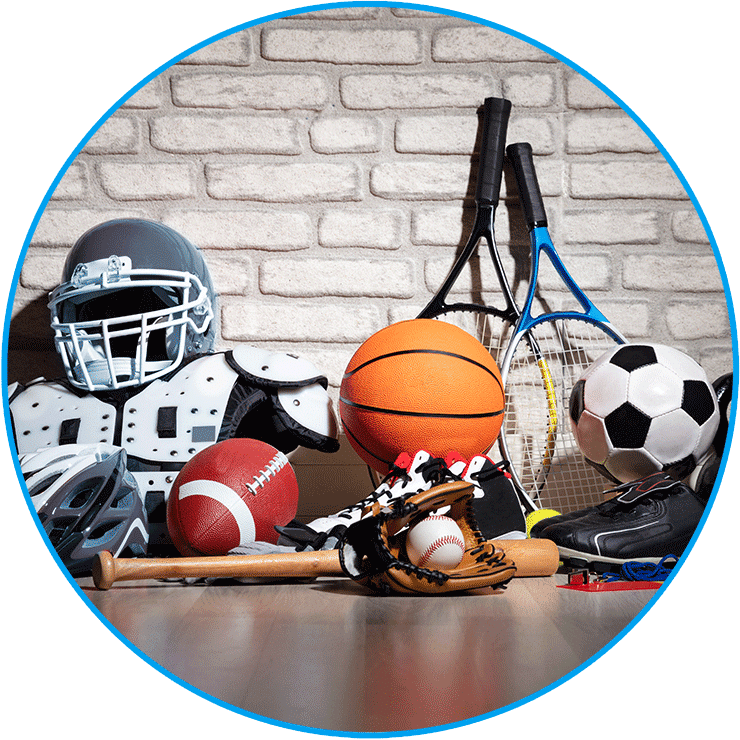 Sports teams in Ohio:
In addition to many football championship wins, the Ohio State Buckeyes are one of only six university sports programs to have won an NCAA national championship in baseball and men's basketball.
The Cincinnati Reds have won five World Series championships, nine National League pennants and 10 division titles.
Named after the football team's original coach Paul Brown, the Cleveland Browns play at FirstEnergy Stadium.
The Columbus Eagles Football Club is a women's soccer team and part of the Women's Premier Soccer League that plays at Otterbein University's Memorial Stadium in Westerville. The club is committed to growing and evolving women's professional soccer in the United States.
In Bowling Green, the Falcons compete in football, men's and women's basketball, ice hockey, baseball and gymnastics.
Get an instant quote
Nothing makes us happier than satisfied customers!
Learn more about their experiences shipping autos to and from Ohio with Montway Auto Transport.
"Excellent service. I called on a Thursday to request the car transport. The pickup was scheduled for Saturday and the car was delivered on Monday morning. Ohio to Texas. Fast, efficient and safe delivery!"
-Darryl Long 1/11/23
"I was very pleased with Montway Auto Transport in the movement of my vehicle from Cleveland, Ohio to Oceanside, California. The customer service and support from start to finish and during the transport was superior. I am very impressed with the cost, efficiency, and courtesy of all involved from Montway."
-JT Gallangher 12/7/22
"This was my first time shipping a car and I shopped around A LOT to see what other companies were quoting. Montway has a long history and track record so I ended up going with them. Their customer service reps online were SO helpful. Quickly responded, and answered all my questions quickly and honestly. They transported my car from Irvine, California to Akron, Ohio."
-Rammi Qaqish 11/22/22