Oklahoma Car Shipping
Expert auto transport services to and from Oklahoma
Shipping a car to or from Oklahoma? Read what customers say about using Montway:
I have been shipping cars back and forth from NY to FL for 20 years. My experience with Montway is the best I've ever had. Excellent communication with on-time pickup and delivery. A+ all the way!
December 10, 2022

Montway did an awesome job moving my 1974 VW Super Beetle from Los Angeles to Boise. They were easy to contact, the price was reasonable, and scheduling was simple. My beloved Beetle arrived in perfect condition!
December 10, 2022

I booked Montway to deliver my car from Florida to Maine. I received excellent customer service and an outstanding rate. The driver was courteous and helpful. I would recommend Montway without hesitation.
November 5, 2022

Montway's fantastic customer service was exactly as advertised. Not only did they honor their original price quote, the driver picked the car up on time and delivered it to the exact address requested. Great company!
September 26, 2022

The driver took care of my car, as well as the others on his truck. He treated each car like a delicate gemstone. He was so polite and informative throughout the entire process. I highly recommend using Montway!
October 2, 2022

We've used Montway twice to transfer one of our vehicles and have always had fantastic and friendly service. As a military family who moves around a lot, we will always use Montway.
November 8, 2022

I recently shipped 3 motorcycles through Montway and couldn't be happier with my choice. They were delivered without a scratch, ding or dent. I'll use Montway to transport my bikes again.
October 16, 2022

I experienced excellent door-to-door service. Their representatives were friendly and explained everything well. They shipped my daughter's car across the country. We would definitely use Montway again!
November 3, 2022

Through Montway, I've shipped two cars to Hawaii. Both times were flawless. I was very impressed with the process. I will always use Montway when shipping vehicles in the future.
December 7, 2022

This was my second time using Montway. My car was picked up in an enclosed trailer 2 days after booking and delivered within 4 days. Montway is the only car shipping service I will ever use!
September 24, 2022

Long-distance transport from Delaware to California. The transport was completed in less time than quoted. 100% stress-free experience in transporting our brand-new car across the country.
November 14, 2022

Montway shipped our vehicle from Florida to Illinois. While many of these companies used scare tactics and bad-mouthed each other, Montway gave a firm price and explained everything clearly. Our vehicle arrived on time.
November 8, 2022

I have used Montway several times and I can't say enough about them. Each driver was on time, courteous, and flexible. Dedicated and quality customer service. I've used competitors before and there is no comparison.
October 20, 2022

We experienced true door-to-door service from Texas to Florida. Our driver was very professional, keeping us informed throughout. Our car arrived in excellent condition. We've used Montway several times.
November 23, 2022

I shipped my vehicles 2,000 miles with last-minute notice. Montway did a fantastic job of facilitating quick pickup. They arrived early and in perfect condition! Montway performed way above my expectations!
October 13, 2022

Excellent service from Montway! Their process easy with good communication and consistent updates. Montway quoted a surprisingly low price, which was the final cost. The car arrived in 4 days without a single scratch.
December 14, 2022

Montway is professional with great service and pricing. My truck was picked up in Colorado and delivered to my doorstep in Maine. This is the best experience I've had yet in auto transport.
October 12, 2022

Montway's cost estimate was significantly less than others. Their customer service team was always available when I called. The driver was very polite and delivered our classic truck within 24 hours. A great experience!
October 25, 2022

I don't normally give 5 stars, but these guys are straight-up solid and prompt. Their price is more than fair. In a world where people talk – Montway delivered for us. I appreciate their service.
December 5, 2022

My experience with Montway was amazing. As a military family, we appreciate the military discount and making this an easy part of relocating! I definitely recommend Montway.
September 27, 2022

With concerns of shipping a classic car over 1,500 miles, Montway's communication was top-notch. The driver respected and protected the cargo. They were quick, easy, and reasonable, moving my car in just two days.
October 1, 2022

Montway shipped two cars across the country for our move. They responded to our questions promptly and their prices were the lowest. The cars arrived in excellent condition. We would use them again!
December 11, 2022

I booked Montway to transport a new car to my granddaughter for Christmas. They picked it up on time as promised and took it to her driveway in perfect condition. They did an excellent job!
December 8, 2022

Montway provided excellent customer service and was worth every penny. If you want to protect your vehicle from the elements, go with an enclosed transport.
October 25, 2022

Second time shipping with Montway Auto Transport. Communication was spot on and the car arrived in 3 days from Florida to Kansas. I will continue to use this amazing service!
November 16, 2022

I used Montway to transport a vehicle from MI to PA. I booked Friday and my vehicle was delivered to my driveway Monday morning. 100% satisfied and grateful for the experience. I would recommend Montway to all!
September 24, 2022

This is the second time this year I've used Montway to ship a vehicle long distance. I have been fully satisfied with all aspects of their service from getting a quote to their on-time delivery.
December 1, 2022

Montway's service was outstanding and their price was competitive. My car was picked up in Buffalo, NY and delivered just 3 days later in Colorado. Big thumbs up!
December 11, 2022

Montway shipped my motorcycle with ease. They have a straightforward process and I could communicate with them anytime. It was the right choice for me. Great company!
October 1, 2022

Montway is a great company if you are moving your vehicle across the United States. The crew loaded it on the truck in 15 minutes. In 72 hours it was delivered and parked in my driveway.
November 5, 2022

900000
+
Satisfied customers
Trusted by the world's largest brands








Car shipping in Oklahoma
Transporting your vehicle to or from Oklahoma
Sooner or later, you may find yourself visiting or becoming a permanent resident of Oklahoma. Oklahoma was deemed the "Sooner State" when settlers entered the Unassigned Lands (later part of Oklahoma) before the official start of the Land Rush in 1889.
A lot has changed since then and the state has had steady population growth, especially over the last several years. Today companies listed on the Fortune 500 and NYSE are headquartered in the state, including Hobby Lobby, QuikTrip, Sonic, MidFirst Bank and Avis. If you're relocating to Oklahoma for a new job, prepare for much to explore during the weekends: numerous art museums, wildlife parks, zoos, top-tier entertainment and sports at world-class venues and state universities. Experience it all from the comfort of your own vehicle.
Get an instant quote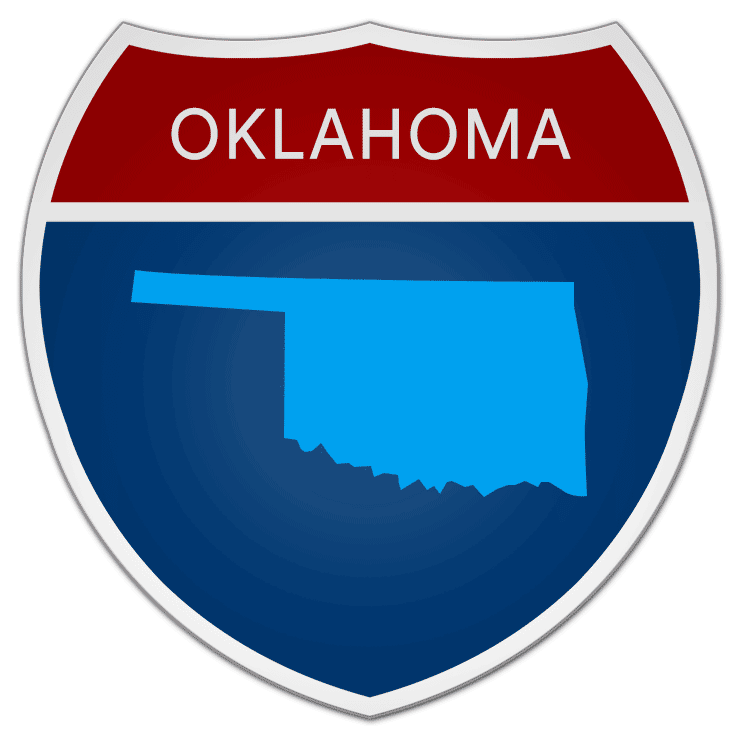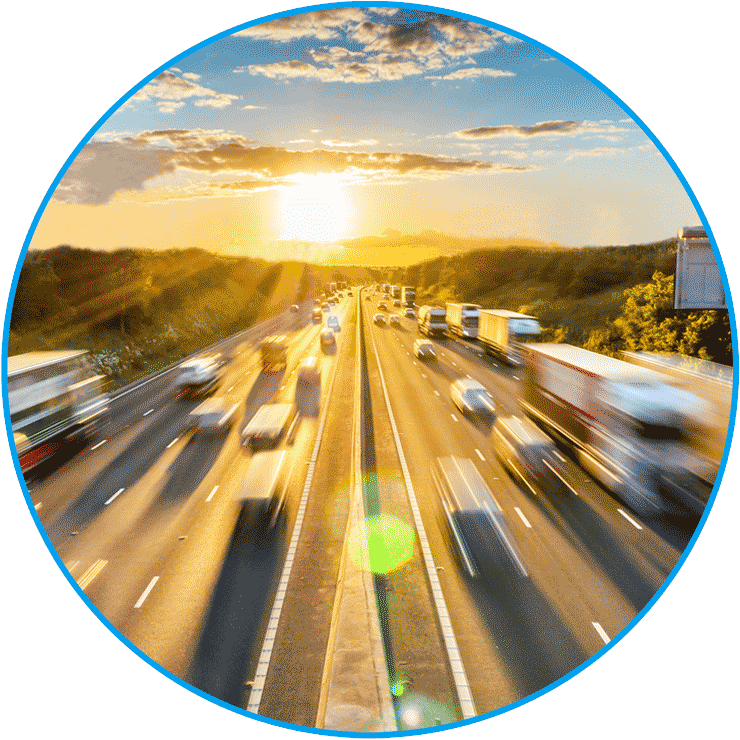 What to consider when shipping a car in Oklahoma
How will you get your car, truck, van or other automobile across the country? Professional car transport is an efficient and convenient method for getting your car to your destination. Moving from South Carolina to Oklahoma City? From Phoenix to Tulsa? You'll have a laundry list of things to take care of, not to mention handling the associated costs of moving. Leave your vehicle relocation to experts so you can focus on packing and sorting out details of your new home.
The company you work with to ship your car will request information from you, like the vehicle make, model and year; pick-up and drop-off dates and locations; and whether you want open or enclosed transport. Unless you have a motorcycle or rare vehicle, you'll likely select open transport.
Choose the best Oklahoma auto transport company
One approach to finding a reputable auto transporter is to request quotes from multiple carriers and compare. Keep in mind that just because one company offers a significantly lower rate, it doesn't necessarily mean they are the best option.
An even better and more efficient way to find the right auto transport carrier for you is to work with a broker. Brokers have carrier networks in the tens of thousands and focus on working with vehicle owners to match them with the company that fits their needs and budget. Montway Auto Transport is the leading broker in the industry, shipping nearly 200,000 vehicles every year. Request an Oklahoma auto transport quote on our site or call (888) 666-8929 to speak with one of our representatives.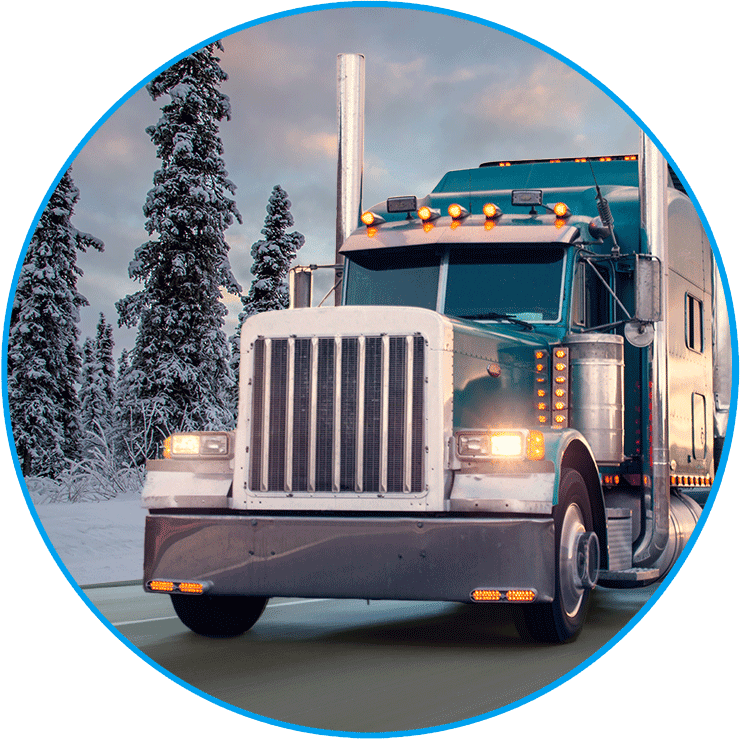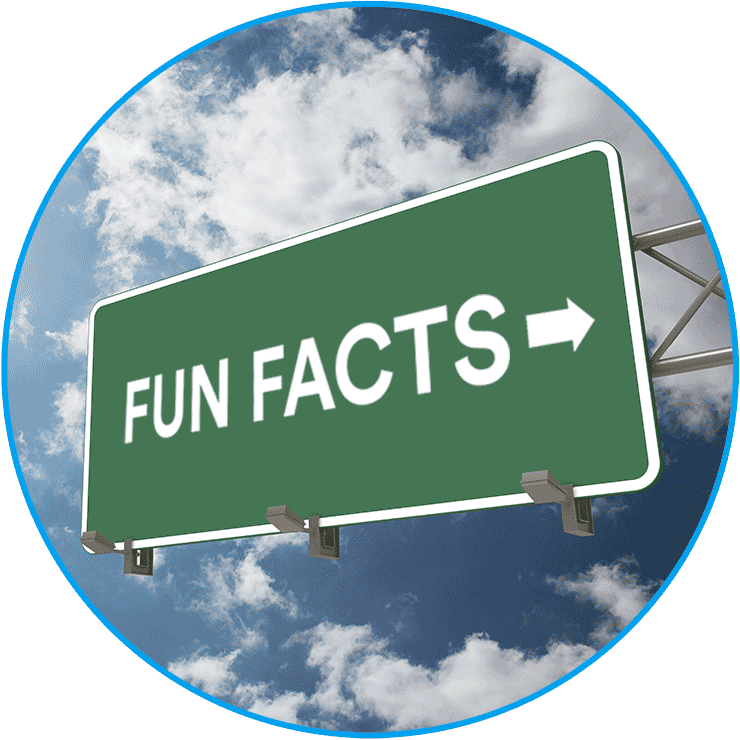 Fun facts about Oklahoma:
While many think of the state's flat plains, just under a quarter (24%) of Oklahoma's land is actually covered by forest.

Four mountain ranges are located partially in Oklahoma: the Ouachitas, the Arbuckles, the Wichitas and the Ozarks.

Ranked number 9 for Bigfoot sightings in the U.S., Oklahoma plays host to the annual Bigfoot Festival in the city of Honobia, where attendees can camp, eat, listen to live music and share stories of their encounters with the mysterious beast.

The state is home to some towns with interesting and silly names, including Cookietown, Moon, Forty-One, Loco, Corn and IXL.

You can thank Oklahoma for being able to send calls to voicemail. Gordon Matthews of Tulsa invented the technology and patented Voice Mailbox Express (VMX) in 1982.
Oklahoma tourist attractions:
The famed Route 66 passes through various Oklahoma cities where travelers can see the Coleman Theatre, Totem Pole Park and the Route 66 Museum.

Located in a former 1920s villa, the Philbrook Museum of Art displays nine collections of art from various media and styles and is surrounded by Italian-inspired gardens.

University of Oklahoma, known for its elite athletics, also features some top attractions on its campus, including the Sam Noble Museum of Natural History and the Fred Jones Jr. Museum of Art.

Also on the campus is the National Weather Center. Oklahoma averages 52 tornadoes per year and has some of the most severe weather conditions in the world.

A former ranch retreat, the Woolaroc is a 3,700-acre wildlife preserve and world-class art museum offering tours, lodging, hiking trails and more.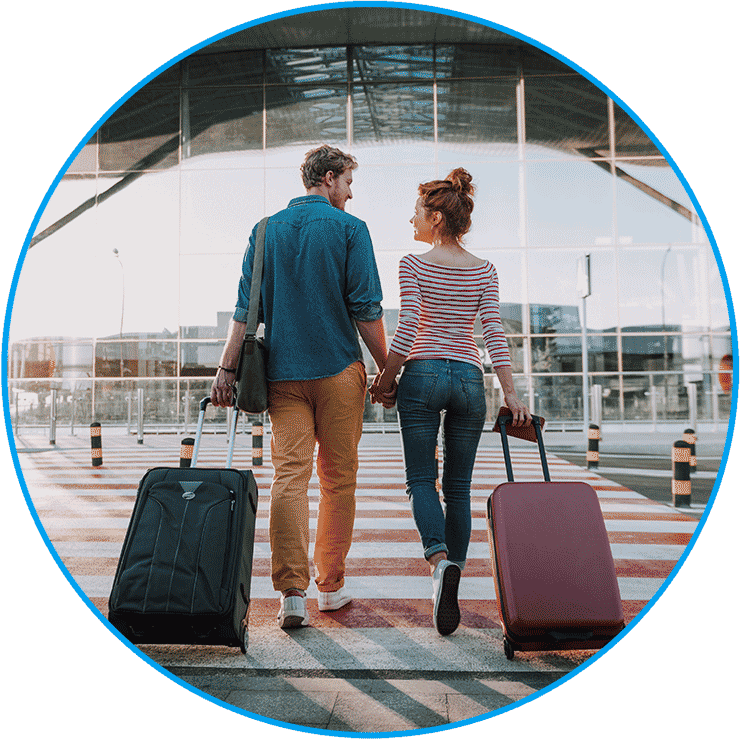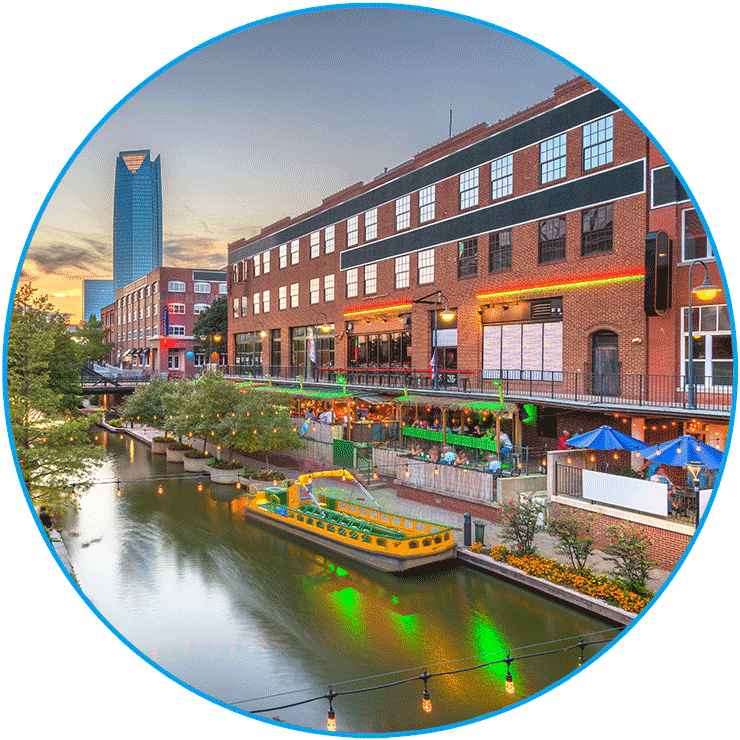 Popular cities in Oklahoma:
Oklahoma City fulfills everyone's interests, between the National Cowboy & Western Heritage Museum, Scissortail Park, sports venues, water parks and the state zoo.

A great place to live, work and play, Tulsa is home of the Blue Dome Entertainment District, which features cocktails, live entertainment, a variety of foods and bustling nightlife.

Broken Arrow used to be an agricultural hub; today, it features many historical sites including the Military History Museum and the Museum Broken Arrow.

Norman is a city featuring many arts, from the Catlett Music Center, to the Elsie C. Brackett Theatre, to Gallery 123.

One of the state's oldest cities, Lawton showcases the Wichita Mountains, Elmer Thomas Park and the Museum of the Great Plains.
Get an instant quote
Nothing makes us happier than satisfied customers!
Learn more about their experiences shipping autos to and from Oklahoma with Montway Auto Transport.
"Easy process from receiving the quote to paying the invoice with no drama in the middle. The driver picked up my car in California and three days later I had it in Oklahoma. The driver was polite and professional at pick up and delivery. The cost was a third of what I would have spent on gas, food, and hotel expenses, not to mention wear and tear on the car and my back."
-Teddy Ross 11/3/2021
"I sent a car to my son from Burbank to Oklahoma, the driver was professional, friendly and made the pickup simple and painless. The vehicle made it a day early with no issues. This group is top notch and I appreciate the customer care they provided us."
-Greg Marcella 10/6/21
"Montway shipped my car from OK to CA. I was very nervous until I spoke to Ginger who was extremely knowledgeable and explained the whole process. My car was picked up and delivered on schedule and the driver contacted us with updates on his ETA. He was very careful as he unloaded my new car and was extremely courteous."
-Tish R. 6/17/21