Oregon Car Shipping
Expert auto transport services to and from Oregon
Shipping a car to or from Oregon? Read what customers say about using Montway:
I have been shipping cars back and forth from NY to FL for 20 years. My experience with Montway is the best I've ever had. Excellent communication with on-time pickup and delivery. A+ all the way!
December 10, 2022

Montway did an awesome job moving my 1974 VW Super Beetle from Los Angeles to Boise. They were easy to contact, the price was reasonable, and scheduling was simple. My beloved Beetle arrived in perfect condition!
December 10, 2022

I booked Montway to deliver my car from Florida to Maine. I received excellent customer service and an outstanding rate. The driver was courteous and helpful. I would recommend Montway without hesitation.
November 5, 2022

Montway's fantastic customer service was exactly as advertised. Not only did they honor their original price quote, the driver picked the car up on time and delivered it to the exact address requested. Great company!
September 26, 2022

The driver took care of my car, as well as the others on his truck. He treated each car like a delicate gemstone. He was so polite and informative throughout the entire process. I highly recommend using Montway!
October 2, 2022

We've used Montway twice to transfer one of our vehicles and have always had fantastic and friendly service. As a military family who moves around a lot, we will always use Montway.
November 8, 2022

I recently shipped 3 motorcycles through Montway and couldn't be happier with my choice. They were delivered without a scratch, ding or dent. I'll use Montway to transport my bikes again.
October 16, 2022

I experienced excellent door-to-door service. Their representatives were friendly and explained everything well. They shipped my daughter's car across the country. We would definitely use Montway again!
November 3, 2022

Through Montway, I've shipped two cars to Hawaii. Both times were flawless. I was very impressed with the process. I will always use Montway when shipping vehicles in the future.
December 7, 2022

This was my second time using Montway. My car was picked up in an enclosed trailer 2 days after booking and delivered within 4 days. Montway is the only car shipping service I will ever use!
September 24, 2022

Long-distance transport from Delaware to California. The transport was completed in less time than quoted. 100% stress-free experience in transporting our brand-new car across the country.
November 14, 2022

Montway shipped our vehicle from Florida to Illinois. While many of these companies used scare tactics and bad-mouthed each other, Montway gave a firm price and explained everything clearly. Our vehicle arrived on time.
November 8, 2022

I have used Montway several times and I can't say enough about them. Each driver was on time, courteous, and flexible. Dedicated and quality customer service. I've used competitors before and there is no comparison.
October 20, 2022

We experienced true door-to-door service from Texas to Florida. Our driver was very professional, keeping us informed throughout. Our car arrived in excellent condition. We've used Montway several times.
November 23, 2022

I shipped my vehicles 2,000 miles with last-minute notice. Montway did a fantastic job of facilitating quick pickup. They arrived early and in perfect condition! Montway performed way above my expectations!
October 13, 2022

Excellent service from Montway! Their process easy with good communication and consistent updates. Montway quoted a surprisingly low price, which was the final cost. The car arrived in 4 days without a single scratch.
December 14, 2022

Montway is professional with great service and pricing. My truck was picked up in Colorado and delivered to my doorstep in Maine. This is the best experience I've had yet in auto transport.
October 12, 2022

Montway's cost estimate was significantly less than others. Their customer service team was always available when I called. The driver was very polite and delivered our classic truck within 24 hours. A great experience!
October 25, 2022

I don't normally give 5 stars, but these guys are straight-up solid and prompt. Their price is more than fair. In a world where people talk – Montway delivered for us. I appreciate their service.
December 5, 2022

My experience with Montway was amazing. As a military family, we appreciate the military discount and making this an easy part of relocating! I definitely recommend Montway.
September 27, 2022

With concerns of shipping a classic car over 1,500 miles, Montway's communication was top-notch. The driver respected and protected the cargo. They were quick, easy, and reasonable, moving my car in just two days.
October 1, 2022

Montway shipped two cars across the country for our move. They responded to our questions promptly and their prices were the lowest. The cars arrived in excellent condition. We would use them again!
December 11, 2022

I booked Montway to transport a new car to my granddaughter for Christmas. They picked it up on time as promised and took it to her driveway in perfect condition. They did an excellent job!
December 8, 2022

Montway provided excellent customer service and was worth every penny. If you want to protect your vehicle from the elements, go with an enclosed transport.
October 25, 2022

Second time shipping with Montway Auto Transport. Communication was spot on and the car arrived in 3 days from Florida to Kansas. I will continue to use this amazing service!
November 16, 2022

I used Montway to transport a vehicle from MI to PA. I booked Friday and my vehicle was delivered to my driveway Monday morning. 100% satisfied and grateful for the experience. I would recommend Montway to all!
September 24, 2022

This is the second time this year I've used Montway to ship a vehicle long distance. I have been fully satisfied with all aspects of their service from getting a quote to their on-time delivery.
December 1, 2022

Montway's service was outstanding and their price was competitive. My car was picked up in Buffalo, NY and delivered just 3 days later in Colorado. Big thumbs up!
December 11, 2022

Montway shipped my motorcycle with ease. They have a straightforward process and I could communicate with them anytime. It was the right choice for me. Great company!
October 1, 2022

Montway is a great company if you are moving your vehicle across the United States. The crew loaded it on the truck in 15 minutes. In 72 hours it was delivered and parked in my driveway.
November 5, 2022

900000
+
Satisfied customers
Trusted by the world's largest brands








Car shipping in Oregon
Transporting your vehicle to or from Oregon
The Pacific Northwest is a unique region of the country that provides recreation, leisure, nature, food and drink and plenty of family entertainment. Oregon is an especially appealing locale for those looking for an exciting vacation or relocation destination. Not only does it offer city life—Portland, Salem and Beaverton, full of restaurants, bars and shops—it also features many well-known natural wonders, including Crater Lake and Mount Hood.
Regardless of why you wish to get to Oregon, you'll find there is lots to explore across the state. And while hitchhiking is legal there, it's much more convenient, comfortable and safe, to get around and see the sights in your own vehicle. But rather than driving it there yourself, take the easier route and have it transported for you!
Get an instant quote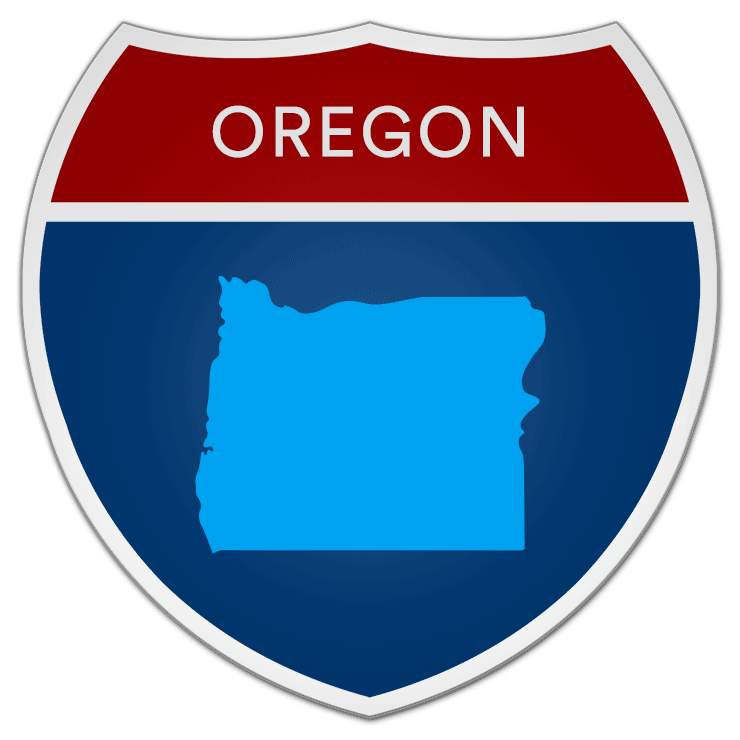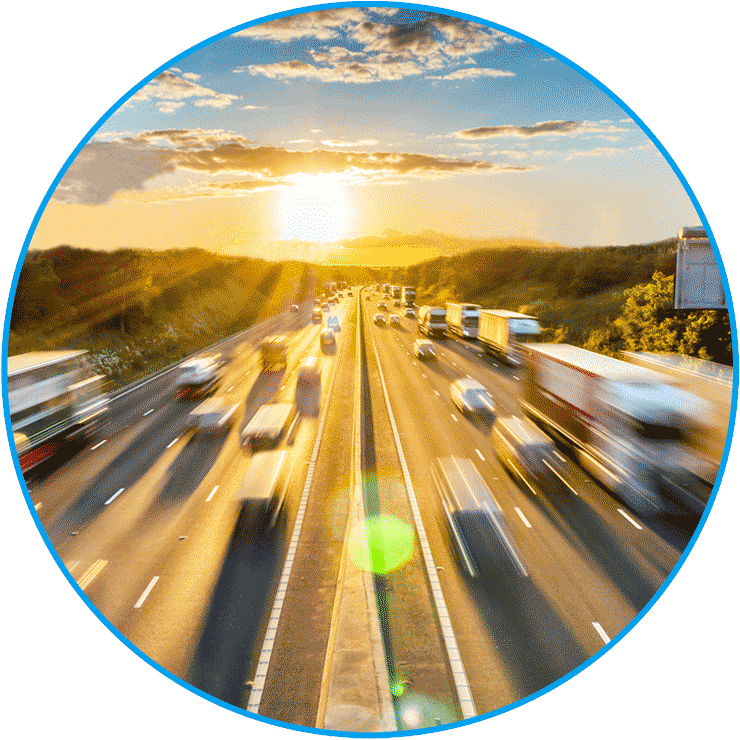 What to consider when shipping a car in Oregon
How far do you need your car hauled? Where is your destination? What type of vehicle do you have? When do you need it transported? The answers to these questions all play a role in what shipping solution works best for you and how much it will cost. For instance, if you're shipping your car, truck, van or ATV in the spring, it may cost more since demand is higher.
The most important decision you'll make in shipping your car is the company you choose to do the job. Working with a professional means you can focus on other details of your upcoming move or trip knowing your vehicle is in safe hands.
Choose the best Oregon auto transport company
What's the best way to find a professional, reliable car transport company? Do your research. You should be able to find plenty of online reviews from both past customers and industry experts. The carrier or broker website should also clearly display proper licensing and certifications, including registration with the Federal Motor Carrier Safety Administration (FMCSA) and the United States Department of Transportation (USDOT).
Montway Auto Transport arranges shipping for 225000 vehicles every year. As an industry leader, we have friendly and experienced customer service representatives who work with individuals to determine their shipping needs and provide the best solution. Get a quote or call (888) 666-8929 to get an estimate for your Oregon car shipping.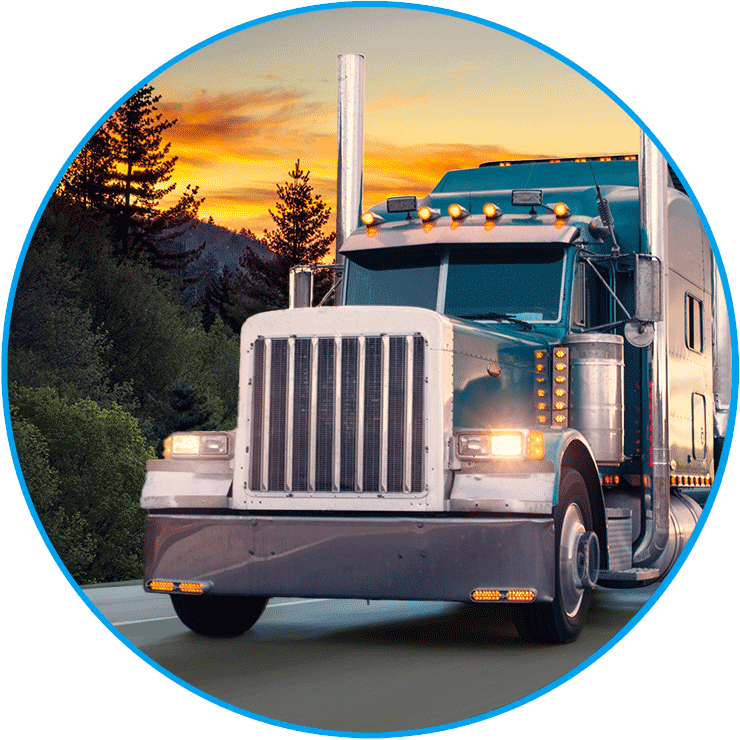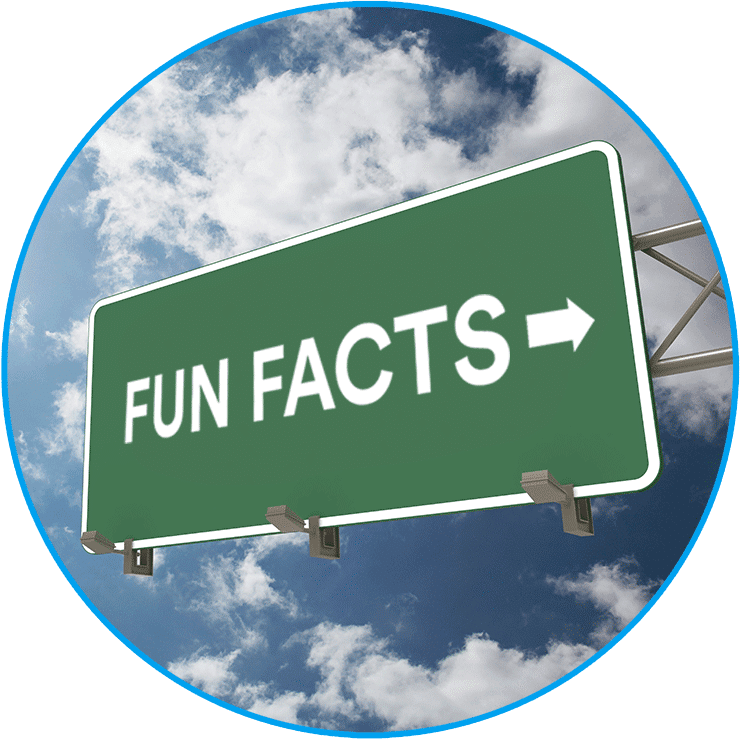 Fun facts about Oregon:
Oregon's state flag is the only one in the country to have a different design on each side—a shield from the state seal on the front side and a golden beaver on the back.
Nike was founded in the state by an alumni of the University of Oregon and supplies its athletic teams with new, unique uniforms every year.
The Oregon Trail spanned 2,200 miles, the longest land route in America's Western Expansion, and inspired the 1971 computer game.
Powell's City of Books in Portland is the world's largest independent bookstore—taking up an entire city block—with an inventory of over four million new, used, rare and out-of-print books.
Mushroom hunting is a popular activity in Oregon. The annual Estacada Festival of the Fungus celebrates this aspect of the state's culture.
Oregon tourist attractions:
Located on the University of Oregon campus, the Jordan Schnitzer Museum of Art features permanent galleries with art from China, Japan, Korea and America.

The Oregon Film Museum in Astoria is housed in the old Clatsop County Jail, where scenes from The Goonies and Short Circuit were filmed.

The Oregon Coast Aquarium highlights coastal wildlife and offers "behind the scenes" tours for those interested in how the animals are fed and cared for.

A self-proclaimed "living classroom," the Portland Japanese Garden educates visitors on the flora, as well as the culture of the people who planted and tended to the garden.

Oregon has over 900 wineries and is globally recognized for its wine production; meanwhile, Portland has one of the highest number of breweries of any city in the world.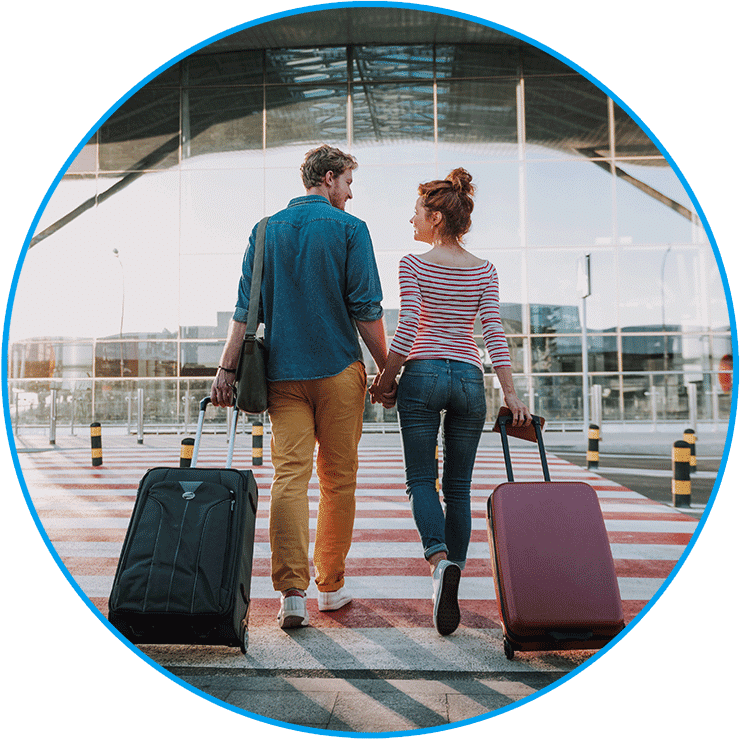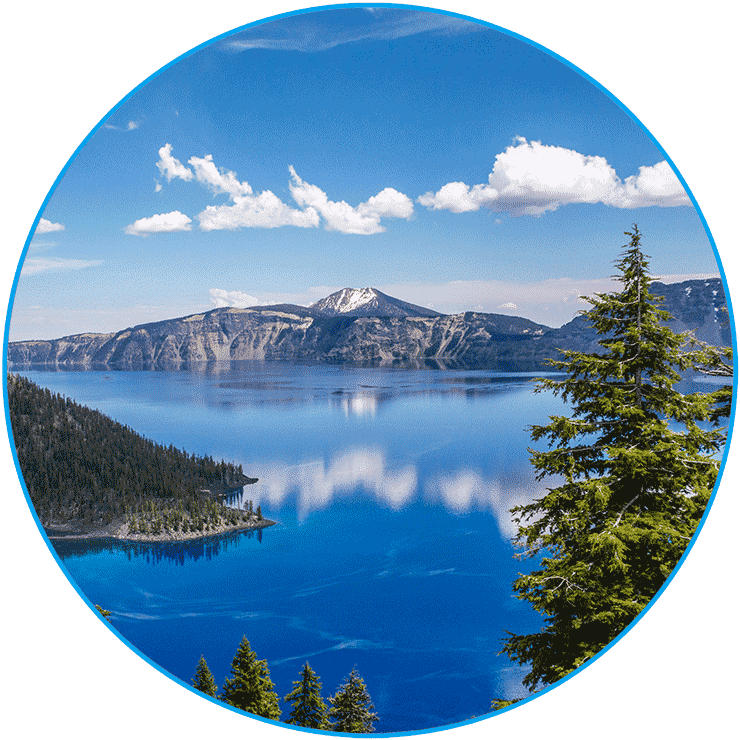 Natural Wonders in Oregon:
Crater Lake is the deepest lake in the United States at 1,949 feet, formed over 7,000 years ago as a result of a violent volcanic eruption.

The Columbia River Gorge is just 30 miles from Portland, featuring many hiking trails, stunning views and over 90 waterfalls.

Mount Hood is the second most-climbed mountain in the world behind Mount Fuji. The most climbs to its peak was achieved by Ranger the dog, who ascended it 500 times between 1925 and 1939.

A hit for rock climbers, Smith Rock State Park includes thousands of climbing routes (more than a thousand of are bolted) and miles of hiking and biking paths.

Hells Canyon is a 10-mile wide canyon bordering parts of Washington and Idaho, showcasing over 650,000 acres of beautiful landscape.
Get an instant quote
Nothing makes us happier than satisfied customers!
Learn more about their experiences shipping autos to and from Oregon with Montway Auto Transport.
"Montway helped us ship our car from San Diego, CA to Portland, OR. They are a broker, not the actual shipping company. But the team they used had excellent communication skills, and delivered the car a day earlier than expected to beat an ice storm. Would definitely use Montway again."
-Ian 1/11/23
"I had a vehicle delivered from Oregon to Kansas. Had it scheduled on a Sunday and it was picked up and delivered by Thursday. Good communication with the drivers, they were really good guys."
-Charles Kepford 12/21/22
"This auto transport was across the country from Oregon to Georgia and due to a family health emergency needed to be done very quickly. Montway Auto Transport set everything up, was very professional, and very service oriented. Everything was delivered in great condition as per the contract. I highly recommend them."
-Laura Scholtka 9/28/22