Pennsylvania Car Shipping
Expert auto transport services to and from Pennsylvania
Shipping a car to or from Pennsylvania? Read what customers say about using Montway:
I have been shipping cars back and forth from NY to FL for 20 years. My experience with Montway is the best I've ever had. Excellent communication with on-time pickup and delivery. A+ all the way!
December 10, 2022

Montway did an awesome job moving my 1974 VW Super Beetle from Los Angeles to Boise. They were easy to contact, the price was reasonable, and scheduling was simple. My beloved Beetle arrived in perfect condition!
December 10, 2022

The driver took care of my car, as well as the others on his truck. He treated each car like a delicate gemstone. He was so polite and informative throughout the entire process. I highly recommend using Montway!
October 2, 2022

We've used Montway twice to transfer one of our vehicles and have always had fantastic and friendly service. As a military family who moves around a lot, we will always use Montway.
November 8, 2022

I recently shipped 3 motorcycles through Montway and couldn't be happier with my choice. They were delivered without a scratch, ding or dent. I'll use Montway to transport my bikes again.
October 16, 2022

I experienced excellent door-to-door service. Their representatives were friendly and explained everything well. They shipped my daughter's car across the country. We would definitely use Montway again!
November 3, 2022

Through Montway, I've shipped two cars to Hawaii. Both times were flawless. I was very impressed with the process. I will always use Montway when shipping vehicles in the future.
December 7, 2022

This was my second time using Montway. My car was picked up in an enclosed trailer 2 days after booking and delivered within 4 days. Montway is the only car shipping service I will ever use!
September 24, 2022

Long-distance transport from Delaware to California. The transport was completed in less time than quoted. 100% stress-free experience in transporting our brand-new car across the country.
November 14, 2022

Montway shipped our vehicle from Florida to Illinois. While many of these companies used scare tactics and bad-mouthed each other, Montway gave a firm price and explained everything clearly. Our vehicle arrived on time.
November 8, 2022

I have used Montway several times and I can't say enough about them. Each driver was on time, courteous, and flexible. Dedicated and quality customer service. I've used competitors before and there is no comparison.
October 20, 2022

We experienced true door-to-door service from Texas to Florida. Our driver was very professional, keeping us informed throughout. Our car arrived in excellent condition. We've used Montway several times.
November 23, 2022

1000000
+
Satisfied customers
Trusted by the world's largest brands








Car shipping in Pennsylvania
Transporting your vehicle to or from Pennsylvania
One of the original 13 colonies, Pennsylvania has perhaps the most storied history in the United States. Formed in 1681 from a royal land grant to William Penn, the state is home to critical historical monuments, from Gettysburg to Congress Hall.
But the state doesn't just appeal to history buffs. Pennsylvania has a little bit of everything: cities like Philadelphia and Pittsburgh that offer urban accoutrements like shopping and dining, the Appalachian mountains for hikers and climbers, and relaxing countryside, like Lancaster and Bucks Counties, for those looking to unwind. Whichever environment you prefer, your trip or move to Pennsylvania would be incomplete without having your own vehicle to get around.
Get an instant quote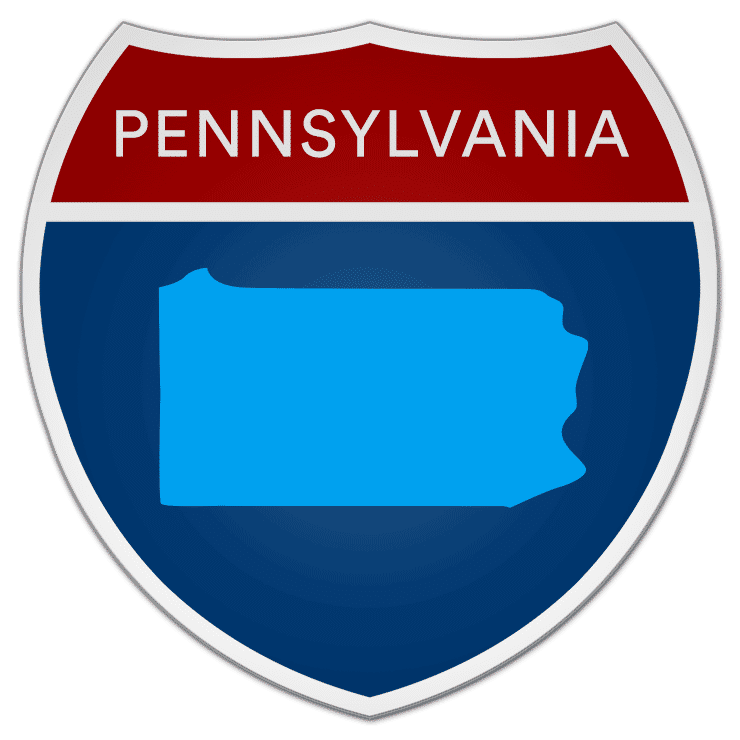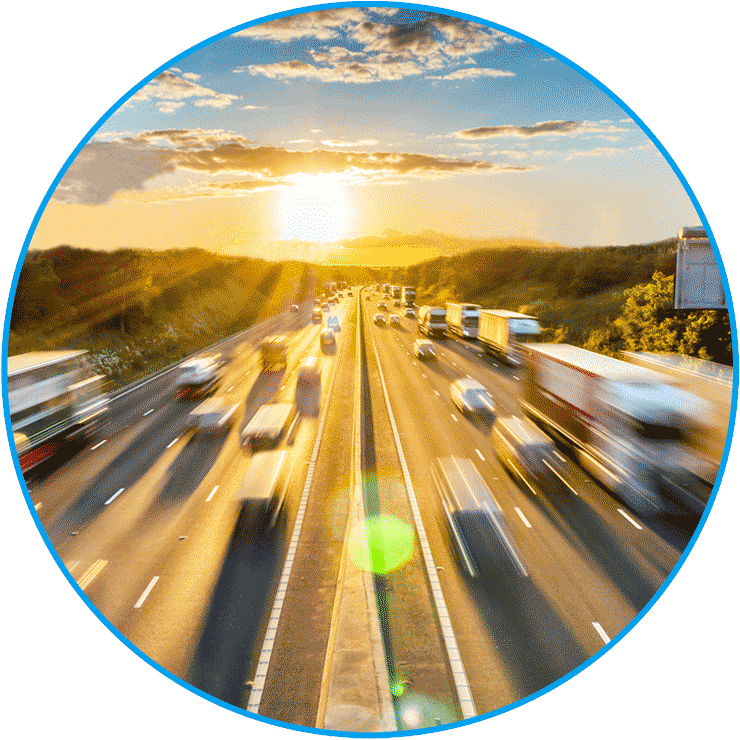 What to consider when shipping a car in Pennsylvania
Many people moving or traveling to Pennsylvania decide to ship their vehicles to the state to save the time, cost and wear associated with driving there themselves. If you're interested in shipping your car, there are a number of factors to take into consideration. Transport distance, vehicle make and model and time of year will all impact pricing, as well as any special requirements you may need to load, unload and protect your car.
In order to get the best value and auto transport experience, you'll first have to find the right company. Check business reviews and accreditations to ensure the business you choose is reputable and will take appropriate measures to maximize your car's safety on the road.
Choose the best Pennsylvania auto transport company
While you can work with a carrier directly to book your Pennsylvania car shipping, an auto transport broker can knowledgeably handle the legwork to find the carrier that best meets your needs and budget. Whether you're permanently relocating or taking an extended vacation, you've got plenty of other details to manage—leave car transport to a professional broker like Montway Auto Transport.
For over 16 years, Montway Auto Transport has been assisting vehicle owners in Pennsylvania and across the country get their beloved cars, trucks, RVs and other vehicles where they need to go. With a team of experts and a network of carriers in the tens of thousands, we'll help every step of the way. Get an instant quote now or call (888) 666-8929.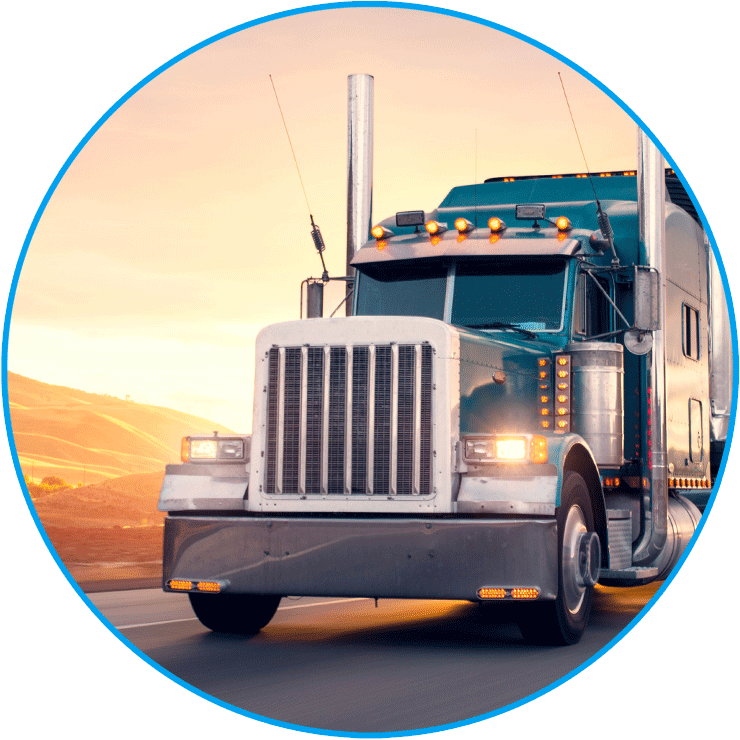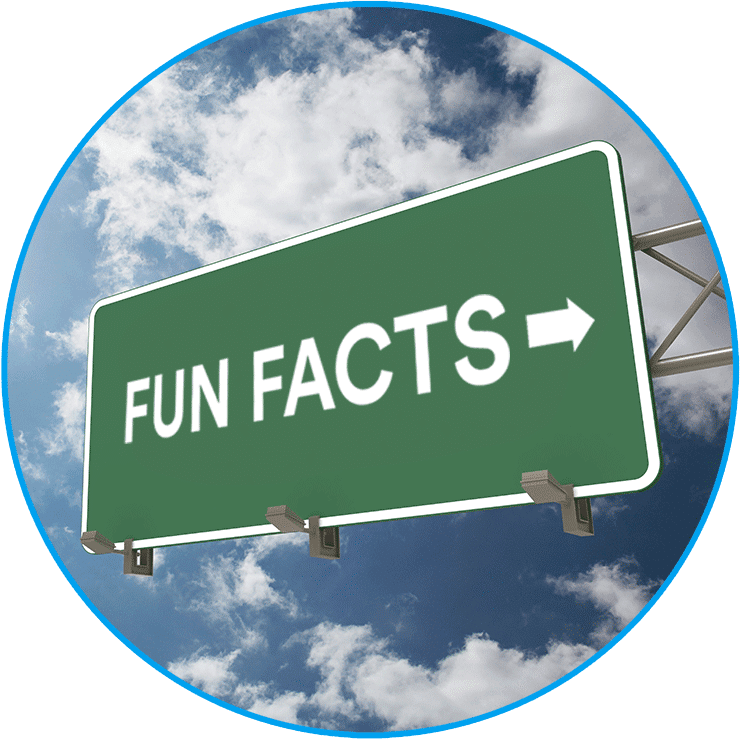 Fun facts about Pennsylvania:
All of Pennsylvania's state parks offer free admission to locals and tourists. These parks make up about 300,000 acres for visitors to camp, hike, picnic, boat and more.
The Philly cheesesteak is an iconic American food, made up of hot beef and melted cheese on a long roll. It was created in 1930 by Pat Olivieri, a hot dog vendor in the city.
The Declaration of Independence and Constitution were both drafted in Philadelphia, making it a crucial site in U.S. history. The first American flag was also sewn there by Betsy Ross in 1776.
Famous Pennsylvanians include Taylor Swift, Will Smith, Tina Fey, Andy Warhol and Billie Holiday.
Three billion crayons are produced each year at the Crayola Factory in Lehigh Valley.
Pennsylvania tourist attractions:
Hershey, Pennsylvania is the chocolate capital of the United States. Considered "The Sweetest Place on Earth," the town is home to Hersheypark, a theme park with rides, attractions and plenty of opportunities to satisfy your sweet tooth!

Independence National Historical Park is "America's most historic square mile" in Philadelphia that preserves important sites from the American Revolution.

Designed by Frank Lloyd Wright in 1939, Fallingwater is a stunning display of architecture integrated with surrounding nature.

Reading Terminal Market is one of America's oldest and largest public markets, where farmers and craftspeople sell their unique wares.

Near the intersection of Valley Creek and the Schuylkill River is Valley Forge, a national park and former encampment during the Revolutionary War, featuring various memorial structures, landmarks and walking trails.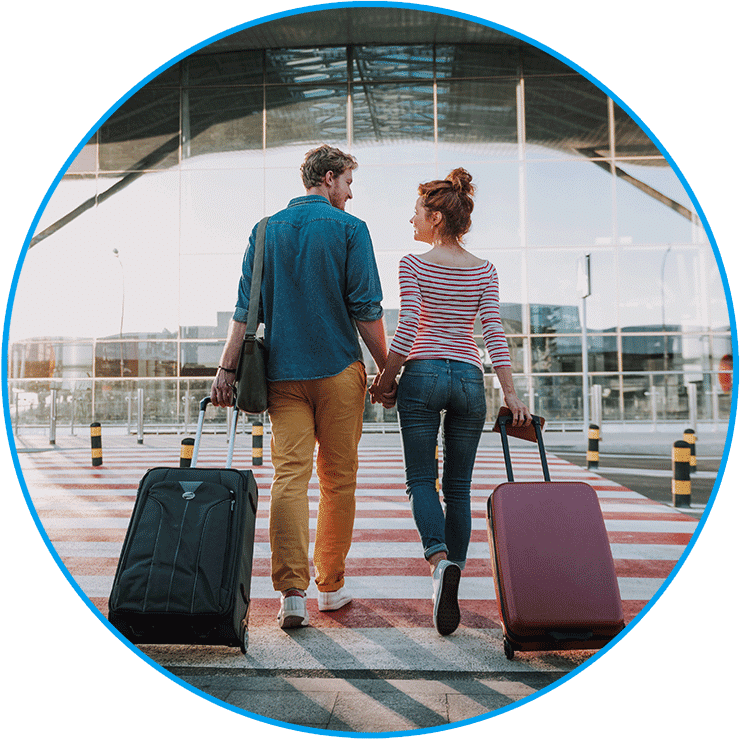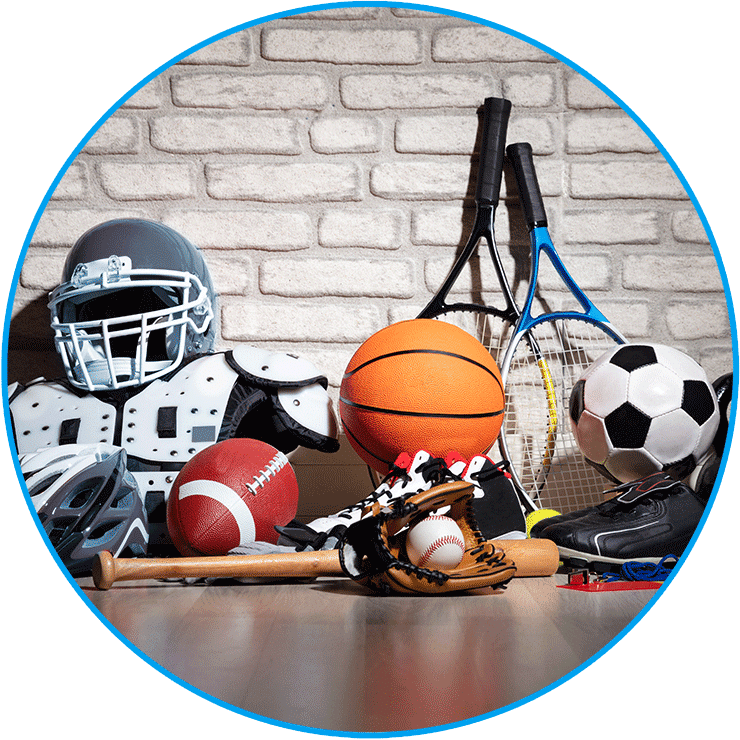 Pennsylvania sports teams:
Happy Valley is home to the Penn State University Nittany Lions. They have finished in the top 25 in every NACDA Director's Cup final poll, which recognizes overall success in college sports.

The Pittsburgh Penguins, or "the Pens" as lovingly called by fans, have won the Stanley Cup five times since the team's founding in 1967.

Based in Philadelphia, the Eagles are a professional football team known for having one of the most intimidating fanbases in the NFL and perhaps all of sports.

Another Pittsburgh team is the Pirates baseball organization, who dons the black, gold and white shared by other local professional teams.

The only NBA team in the state of Pennsylvania is the 76ers, one of the oldest franchises in the league that plays at the Wells Fargo Center.
Get an instant quote
Nothing makes us happier than satisfied customers!
Learn more about their experiences shipping autos to and from Pennsylvania with Montway Auto Transport:
"My son's car blew a head gasket in the middle of PA on the way home to NH for Christmas. Montway was perfect and found a driver for us within 24 hour. I would definitely use them again!"
-Curtis Martin 1/8/23
"My experience was premium. My vehicle was picked up in Pennsylvania and transported to California with great timing. The communication was spot on."
-Santiago 1/1/23
"I used Montway to transport a vehicle from Mississippi to Pennsylvania. I called on Friday to secure the transport and my vehicle was in my driveway Monday morning. 100% satisfied and grateful for the perfect experience. I would recommend Montway to anyone! Thank you!"
-Sonja van der Zande 9/24/22