South Carolina Car Shipping
Expert auto transport services to and from South Carolina
Shipping a car to or from South Carolina? Read what customers say about using Montway:
I have been shipping cars back and forth from NY to FL for 20 years. My experience with Montway is the best I've ever had. Excellent communication with on-time pickup and delivery. A+ all the way!
December 10, 2022

Montway did an awesome job moving my 1974 VW Super Beetle from Los Angeles to Boise. They were easy to contact, the price was reasonable, and scheduling was simple. My beloved Beetle arrived in perfect condition!
December 10, 2022

The driver took care of my car, as well as the others on his truck. He treated each car like a delicate gemstone. He was so polite and informative throughout the entire process. I highly recommend using Montway!
October 2, 2022

We've used Montway twice to transfer one of our vehicles and have always had fantastic and friendly service. As a military family who moves around a lot, we will always use Montway.
November 8, 2022

I recently shipped 3 motorcycles through Montway and couldn't be happier with my choice. They were delivered without a scratch, ding or dent. I'll use Montway to transport my bikes again.
October 16, 2022

I experienced excellent door-to-door service. Their representatives were friendly and explained everything well. They shipped my daughter's car across the country. We would definitely use Montway again!
November 3, 2022

Through Montway, I've shipped two cars to Hawaii. Both times were flawless. I was very impressed with the process. I will always use Montway when shipping vehicles in the future.
December 7, 2022

This was my second time using Montway. My car was picked up in an enclosed trailer 2 days after booking and delivered within 4 days. Montway is the only car shipping service I will ever use!
September 24, 2022

Long-distance transport from Delaware to California. The transport was completed in less time than quoted. 100% stress-free experience in transporting our brand-new car across the country.
November 14, 2022

Montway shipped our vehicle from Florida to Illinois. While many of these companies used scare tactics and bad-mouthed each other, Montway gave a firm price and explained everything clearly. Our vehicle arrived on time.
November 8, 2022

I have used Montway several times and I can't say enough about them. Each driver was on time, courteous, and flexible. Dedicated and quality customer service. I've used competitors before and there is no comparison.
October 20, 2022

We experienced true door-to-door service from Texas to Florida. Our driver was very professional, keeping us informed throughout. Our car arrived in excellent condition. We've used Montway several times.
November 23, 2022

1000000
+
Satisfied customers
Trusted by the world's largest brands








Car shipping in South Carolina
Transporting your vehicle to or from South Carolina
South Carolina was one of the original 13 colonies, named after King Charles I of England (Carolus is Latin for Charles). Rich in history, with a desirable climate, beautiful beach towns and delicious cuisine, South Carolina is a popular destination for travelers or those looking to move to a one-of-a-kind locale.
Did we mention the diverse and delicious cuisine? From oysters and the "lowcountry boil" to barbecue and grits, you'll never go hungry in South Carolina. Whether it's the food, culture or lifestyle that brings you to the state, there is so much to see—and you'll need a way to get around in order to check all the "to-dos" off your list.
Get an instant quote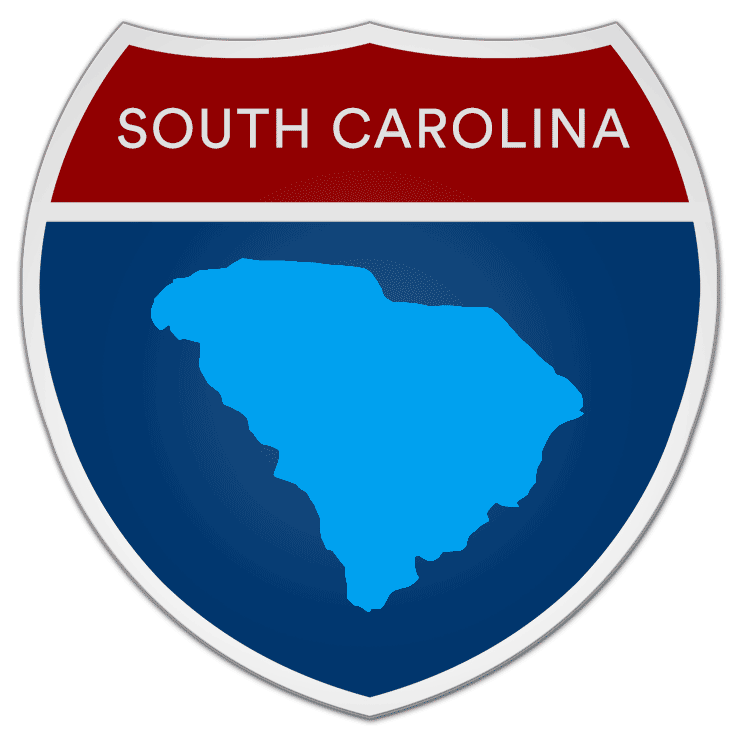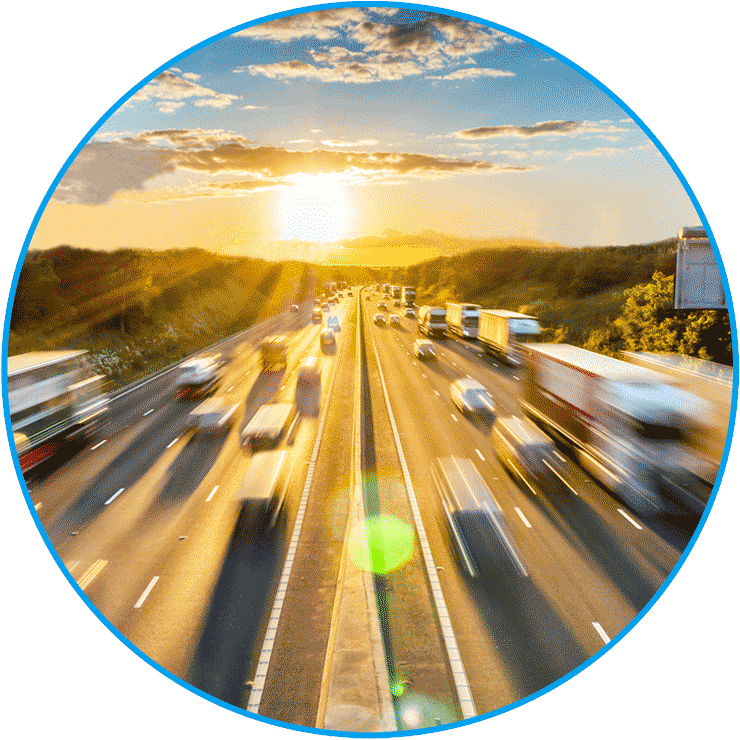 What to consider when shipping a car in South Carolina
Want to get your car to South Carolina for an upcoming move or vacation? You may think driving there yourself is the smartest and cheapest option, but that's not necessarily the case. Especially if you live on the west coast, the drive east can take days. (For reference, the average drive time from California to South Carolina is 37 hours.) This means many stops for gas, food, lodging and to stretch your legs; not to mention a lot of wear on your vehicle.
Instead, professional car shippers can get your car, truck or motorcycle across the country for you, easing stress and saving time. Transport distance, time of year, vehicle make and model, and locations will all factor into your final shipping cost.
Choose the best South Carolina auto transport company
Also important in the car shipping process is finding a company to provide the service. When looking online, you'll likely come across hundreds of carrier options. How are you supposed to know which is the best one for you? You can read online reviews, ask friends and family for recommendations, submit quotes on a bunch of different websites (look out for lead aggregators!)-or, make it easier by leaving the work to an auto transport broker.
Brokers work with you to understand your specific vehicle and shipping needs, then crawl their networks to find the best match. Montway Auto Transport is the leading auto transport broker in the country, taking a personalized approach and helping thousands of satisfied clients every year. Request a quote or call (888) 666-8929 to speak with a dedicated advisor.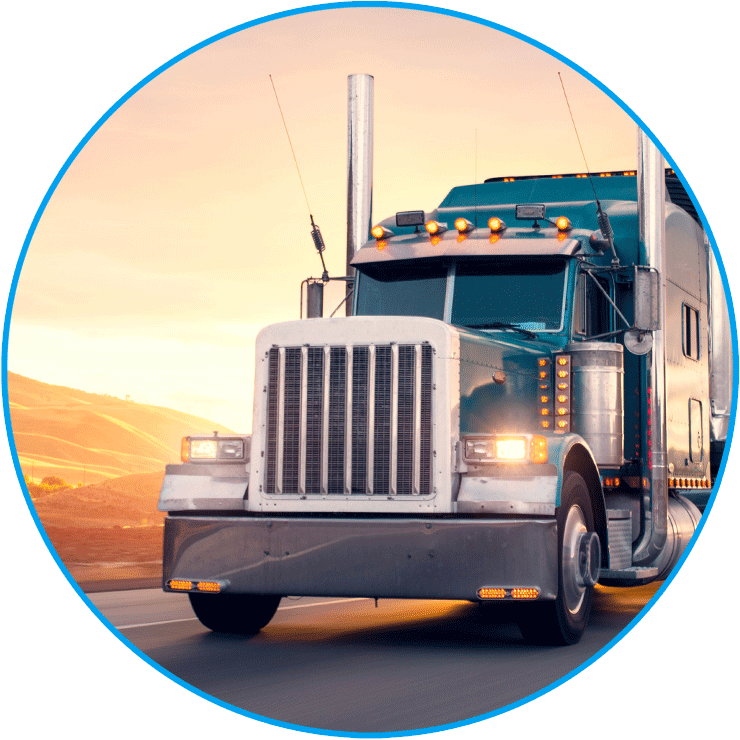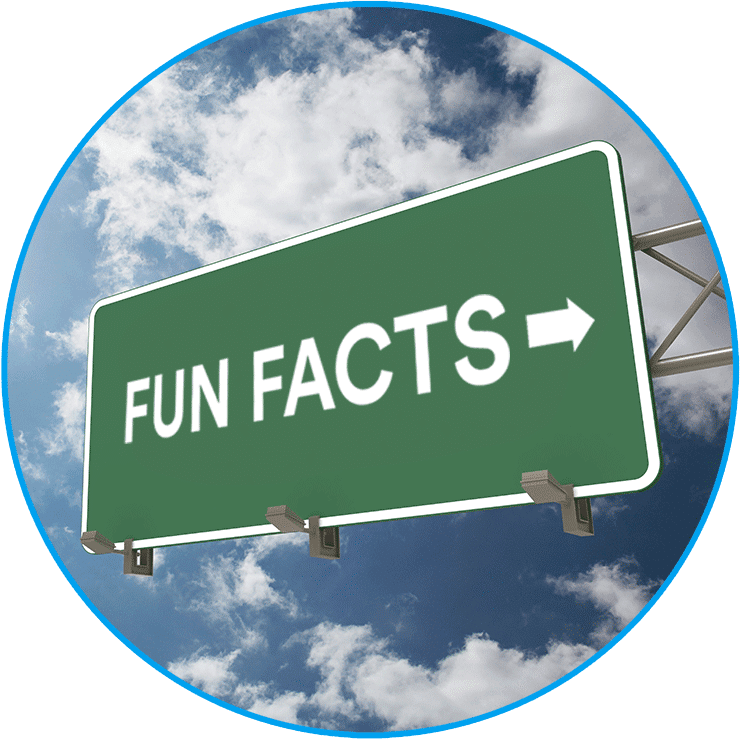 Fun facts about South Carolina:
Morgan Island is more popularly called "Monkey Island," since the 2,000-acre land is inhabited by over 4,000 wild monkeys.

At 1,500 years old, the legendary Angel Oak of John's Island is the oldest living organism east of the Mississippi River, shading an area of 17,000 square feet.

While some argue this fact, South Carolina is the birthplace of American barbecue, where the "low and slow" method of cooking pork originated.

South Carolina is nicknamed the Palmetto State. Palmetto trees became a symbol of liberty in the state during the battle at Fort Moultrie and are featured on the state flag.

Many battles of the Civil and Revolutionary Wars were fought in South Carolina, including the battles of Cane Break, Port Royal Island, Fort Sumter and Simmon's Bluff.
South Carolina tourist attractions:
Charleston is one of the oldest towns in America and is therefore chock-full of history. Walk amongst old homes and churches, stop by Charleston City Market and learn about African American heritage.
The South Carolina State Museum has four floors of permanent and rotating exhibits, as well as a planetarium, 4D theater, observatory and more.
Brookgreen Gardens blends art, nature and history, featuring botanical gardens, sculptures, the Lowcountry Zoo and historical excursions.
Congaree National Park preserves the largest tract of old growth bottomland hardwood forest, where visitors can hike, kayak, canoe, fish and camp.
In the heart of Summerville is Azalea Park, which has a series pathways that wind through ponds, trees, creeks, statues and beautiful flower beds.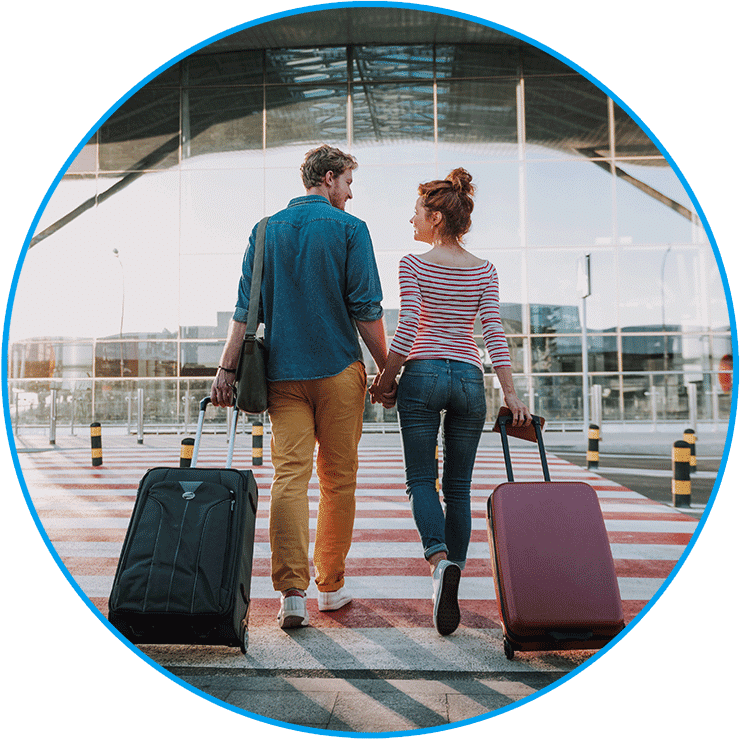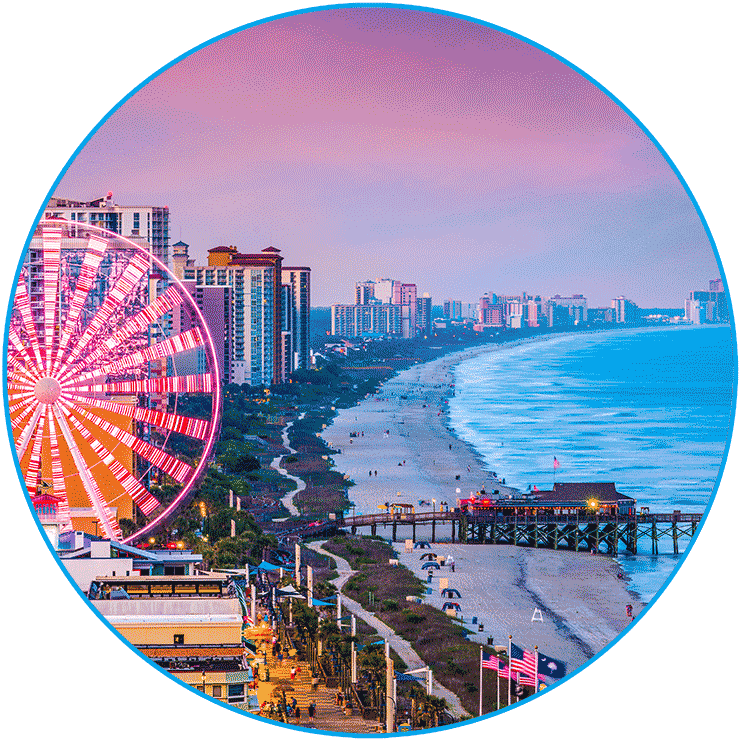 Best beaches in South Carolina:
Myrtle Beach is on the coast of the Atlantic Ocean and a hub of the 60-mile Grand Strand of beaches, where golf and seafood dining are popular pastimes.
Hilton Head Island is a popular vacation destination, lined with resorts and offering opportunities for shopping, adventure tours, spa experiences and family fun.
Folly Beach is home to a pier of the same name that extends 1,000 feet into the ocean. Stay and take surf lessons, rent a golf cart to explore or enjoy a street festival.
Isle of Palms is a residential and resort community where you can charter a boat, play a game of tennis or soak in the "island lifestyle."
Kiawah Island is a barrier island with 10 miles of pristine beaches, sand dunes and preserved maritime forests.
Get an instant quote
Nothing makes us happier than satisfied customers!
Learn more about their experiences shipping autos to and from South Carolina with Montway Auto Transport.
"Very nervous, first time car transport. It was kind of effortless. I called Montway and I was almost instantly contacted by my transport guy. He loaded my car and whisked it away to South Carolina from New York. I was there to meet him, and he delivered the car to me. I would recommend Montway Auto Transport. Raymond" Popovics 1/18/23
"My experience was good, no problems at all. They got my vehicle from SC to NJ within a day and there were no dents or scratches. Very good service!"
Venus N 12/12/22
"The service was perfect. They called right before they picked up and came when they said. The car went from NJ to SC in one day. They called my son and dropped it off there with no issues."
Robert Derhay 9/5/22