Texas Car Shipping Services
Safely ship your vehicle to or from Texas with Montway, the nation's top-rated auto transport service provider.
Top-rated Texas auto transport company
There are many reasons to search for car shipping near you. Do you need to ship a vehicle to a kid at college? Have you purchased a vehicle from a seller across the country? Or maybe you're planning to move for a new job? Trust Montway Auto Transport with your Texas vehicle shipping needs. Montway is a fully licensed and insured auto logistics provider, arranging safe vehicle shipping in Texas and all 50 states.
Shipping a car TO Texas
Whether you're adding to your classic car collection, moving for work or you're a service member with change of station orders, shipping a vehicle to Texas requires professional skills. Leave your Texas auto transport to the experts at Montway. Since our founding in 2007, we have provided car shipping services for over one million people.
Shipping a car FROM Texas
Finding Texas car shipping near you is easy with Montway. Our expansive car carrier network transports vehicles across the country or just over the Texas state line. We have experience arranging transport for cars, trucks, exotic and collector vehicles, EVs, motorcycles, ATVs, Powersports and more.
Get an instant quote
What customers say about shipping a car to or from Texas with Montway:
Excellent experience! I shipped my car from Chicago, IL to Dallas, TX and it was delivered the next day. Great service! I will only use Montway moving forward. I highly recommend.
November 11, 2022

Montway was everything they said they were. I needed my car transported from Arizona to Texas. My car arrived safely and on time. They were super easy to work with and very courteous. The guys who delivered it were ... fantastic. I highly recommend them.
October 1, 2022

Montway was professional, on time, and frequently provided updates. My car arrived safely and in perfect condition after being transported in an enclosed trailer from California to Texas. Highly recommended!
October 12, 2022

Montway took great care of me and my truck. It was transported from Austin, TX to Cincinnati, OH in just 2 days!! Great communication and door-to-door delivery with great service!
October 1, 2022

I had a pleasant experience with Montway. My car was transported from Texas to New York really fast. They picked my car up on Wednesday and it arrived on time on Friday. I paid the deposit on my credit card and the ... remaining balance in cash to the driver upon delivery.
October 3, 2022

Our truck was picked up in Austin, TX and delivered in Vancouver, WA. We experienced excellent service from Montway and rate them a 10/10. I would recommend and definitely use them again.
November 11, 2022

Montway was awesome in the transport of my new SUV from AZ to TX. They effectively communicated and worked with our schedule. The vehicle was delivered less than 2 days later and in perfect condition.
October 31, 2022

Montway exceeded my expectations! The auto carrier that picked up my car up was clean, new and the driver was professional. My car was picked up in PA and delivered in TX with no issues. I would recommend Montway to ... others looking to transport their vehicle.
November 27, 2022

We shipped our car from New Jersey to Texas. It was picked up at the dealership and arrived at our house earlier than estimated. We chose the open truck option and have no complaints. Money well spent.
November 1, 2022

Montway is a very friendly company. They delivered my two cars from Texas to Tennessee in two days with no problem. I recommend you try them!
November 11, 2022

Montway was an absolute pleasure to work with. They have stellar customer service, competitive prices, and professionalism throughout. My vehicle arrived promptly from Texas to the east coast.
October 13, 2022

I had to transport my vehicle from Colorado to Texas. Montway was reliable, professional and delivered my vehicle without any problems and on time. Highly recommended!
November 3, 2022

1000000
+
Satisfied customers
Trusted by world's largest brands








How does Texas car shipping work with Montway?
Transporting your vehicle from point A to point B is easier than you may think! In fact, there are just three simple steps - watch the video to learn more.
The car transport process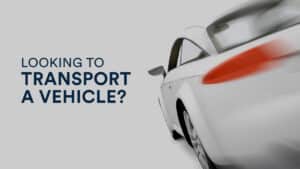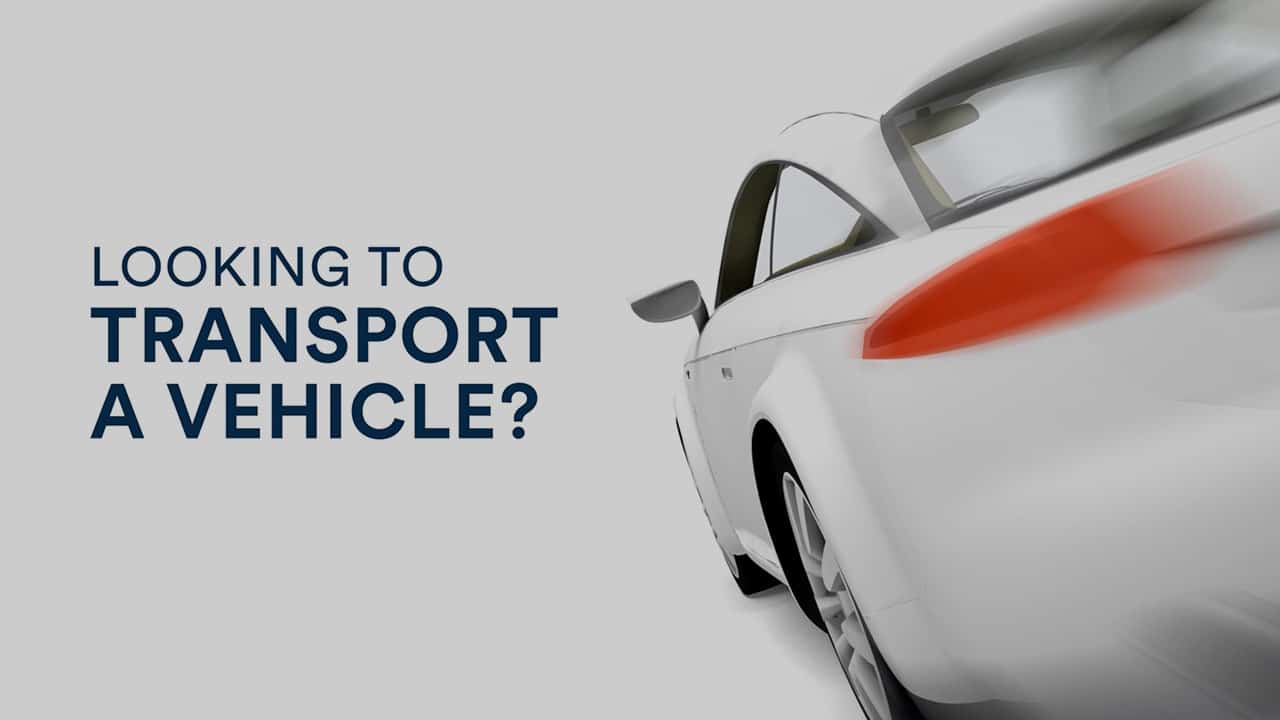 Ready to book Texas auto transport services?
Even if you're still researching auto transport near you or you don't have a moving date yet, now is the time to get a Texas car shipping estimate. Fill in your pickup and drop-off locations, vehicle type, and other details into our online rate calculator to get an instant quote. If you have questions about the auto transport process or how your specific estimate is calculated, call a Montway shipping advisor at (888) 666-8929. A member of our experienced team will provide a quote based on your specific vehicle type, timeframe and transport type.
Get an instant quote
How much does Texas car shipping cost?
There are many factors that go into calculating the cost of your Texas car shipment, including:

Total travel distance

Pickup and delivery locations

Trailer type (open or enclosed)

Vehicle details

Seasonal fluctuations
For the most accurate estimate, provide your vehicle type, origin and destination locations, first available shipping date and specific trailer type (open or enclosed).
How long does it take to ship a car to or from Texas?
The actual transit time of your vehicle generally depends on the travel distance between your locations. In general, your timeline can be affected by:
Weather
Seasonal demand
Pickup & delivery location
Route construction
Route traffic
Transit time does not include vehicle pickup or delivery time, or any scheduled stops the driver may have while en route. Once your order is dispatched, you'll receive estimated pickup and delivery dates.
Calculate your Texas car shipping costs
There are many factors that go into calculating a car shipping cost. Enter basic details about your vehicle, pickup and drop-off locations and transit date for the most accurate estimate.
Get car shipping costs
Popular Texas auto transport routes
To better understand what your Texas car shipping transit time and cost could be, we've created a chart highlighting a few of the most common routes to and from Texas. Keep in mind that these are general estimates based on annual data. For the most accurate cost of Texas car shipping near you, Montway will need your exact vehicle type and location details.
Top 5 routes for car shipping to Texas
| Shipping to | Shipping from | Average distance | Time estimate | Price estimate |
| --- | --- | --- | --- | --- |
| Texas | California | 1,575 miles | 5-7 days | $1,339 |
| Texas | Florida | 1,204 miles | 4-6 days | $1,029 |
| Texas | Washington | 2,125 miles | 6-8 days | $1,503 |
| Texas | New Jersey | 1,625 miles | 5-7 days | $1,376 |
| Texas | New York | 1,680 miles | 5-7 days | $1,543 |
Top 5 routes for car shipping from Texas
| Shipping from | Shipping to | Average distance | Time estimate | Price estimate |
| --- | --- | --- | --- | --- |
| Texas | California | 1,570 miles | 5-7 days | $967 |
| Texas | Florida | 1,192 miles | 4-6 days | $843 |
| Texas | Washington | 2,145 miles | 6-8 days | $1,428 |
| Texas | New York | 1,681 miles | 5-7 days | $1,149 |
| Texas | Virginia | 1,427 miles | 4-6 days | $995 |
Transport your vehicle to or from any city in Texas
| | | |
| --- | --- | --- |
| Houston | San Antonio | Dallas |
| El Paso | Fort Worth | Austin |
Houston
and surrounding areas
77001, 77002, 77003, 77004, 77005, 77006, 77007, 77008, 77009, 77010, 77028, 77045, 77056, 77081, 77092, 77093, 77094, 77095, 77096, 77098
San Antonio
and surrounding areas
78201, 78202, 78203, 78204, 78205, 78206, 78207, 78208, 78209, 78210, 78211, 78212, 78213, 78214, 78215, 78216, 78217, 78218, 78219, 78220
Dallas
and surrounding areas
75201, 75202, 75203, 75204, 75205, 75206, 75207, 75208, 75209, 75210, 75211, 75212, 75214, 75215, 75216, 75217, 75218, 75219, 75220
Austin
and surrounding areas
78701, 78702, 78703, 78704, 78705, 78706, 78707, 78708, 78709, 78710, 78711, 78712, 78713, 78714, 78715, 78716, 78717, 78718, 78719, 78720
Fort Worth
and surrounding areas
76101, 76102, 76103, 76104, 76105, 76106, 76107, 76108, 76109, 76110, 76111, 76112, 76113, 76114, 76115, 76116, 76117, 76118, 76119, 76120
El Paso
and surrounding areas
79901, 79902, 79903, 79904, 79905, 79906, 79907, 79908, 79909, 79910, 79911, 79912, 79915, 79920, 79936, 79938, 79942, 79960, 79968
Arlington
and surrounding areas
76010, 76011, 76012, 76013, 76014, 76015, 76016, 76017, 76018, 76019, 76020, 76021, 76022, 76023
Corpus Christi
and surrounding areas
78401, 78402, 78403, 78404, 78405, 78406, 78407, 78408, 78409, 78410, 78411, 78412, 78413, 78414, 78415, 78416, 78417, 78418, 78419
Plano
and surrounding areas
75024, 75025, 75026, 75027, 75028, 75029, 75030, 75031, 75032, 75033, 75074, 75080, 75086, 75087
Lubbock
and surrounding areas
79401, 79402, 79403, 79404, 79405, 79406, 79407, 79408, 79409, 79410, 79411, 79412, 79413, 79414, 79415, 79416, 79417, 79418, 79419
Grand Prairie
and surrounding areas
75050, 75051, 75052, 75053, 75054, 75055, 75056, 75057, 75058, 75059
Brownsville
and surrounding areas
78520, 78501, 78502, 78503, 78504, 78505, 78506, 78507, 78508, 78509
Garland
and surrounding areas
75042, 75043, 75044, 75040, 75041, 75045, 75046, 75047, 75048, 75049
Mesquite
and surrounding areas
75149, 75140, 75141, 75142, 75143, 75144, 75145, 75146, 75147, 75148
Richardson
and surrounding areas
75080, 75081, 75082, 75083, 75084, 75085, 75086, 75087, 75088, 75089
Waco
and surrounding areas
76701, 76702, 76703, 76704, 76705, 76706, 76707, 76708, 76709, 76710
Round Rock
and surrounding areas
78660, 78661, 78662, 78663, 78664, 78665, 78666, 78667, 78668, 78669
College Station
and surrounding areas
77840, 77841, 77842, 77843, 77844, 77845, 77846, 77847, 77849, 77850
The Woodlands
and surrounding areas
77380, 77381, 77382, 77383, 77384, 77385, 77386, 77389, 77390, 77391
Sugar Land
and surrounding areas
77478, 77479, 77487, 77476, 77477, 77498, 77499, 77480, 77488, 77489
Texas car shipping to or from any U.S. state
Looking to ship your car to another state or across the country? Montway ships to all 50 states. Select a state to learn more about local auto transport services.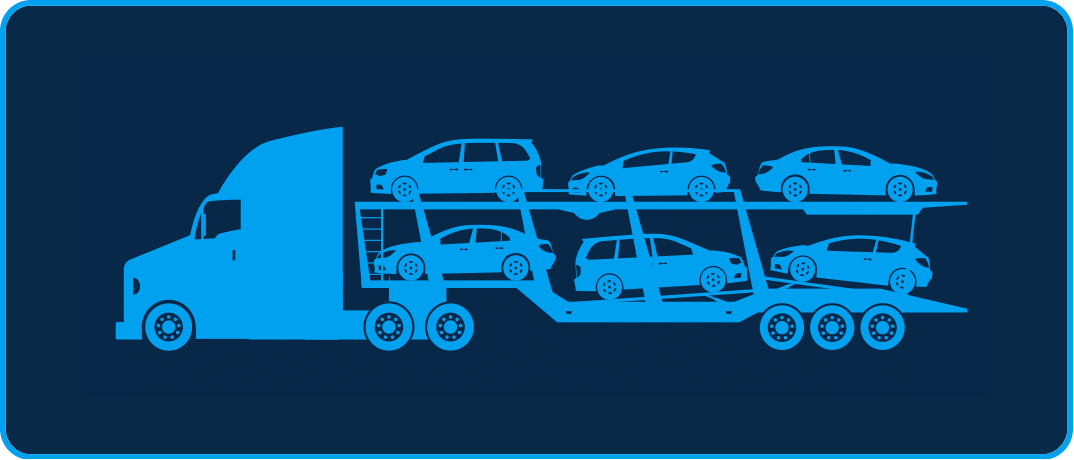 OPEN car shipping
An open trailer is a safe and reliable option and the most common type of transport used for Texas car shipping near you. With open transport, cars can easily be arranged and quickly loaded and unloaded, making this option efficient and cost-effective. Vehicles are not protected from weather and road conditions and may accumulate a bit of dirt during their journey, which is to be expected.
Learn more about open car shipping.
Pros and cons of OPEN car shipping
Pros
More affordable than shipping in an enclosed trailer

Higher availability, making it easier to book your preferred date

More fuel efficient than enclosed transportation
Cons
Vehicles are exposed to the elements during transit

Trailers often cannot accommodate vehicles with low ground clearance

Less security and protection from vandalism
Book OPEN Auto Transport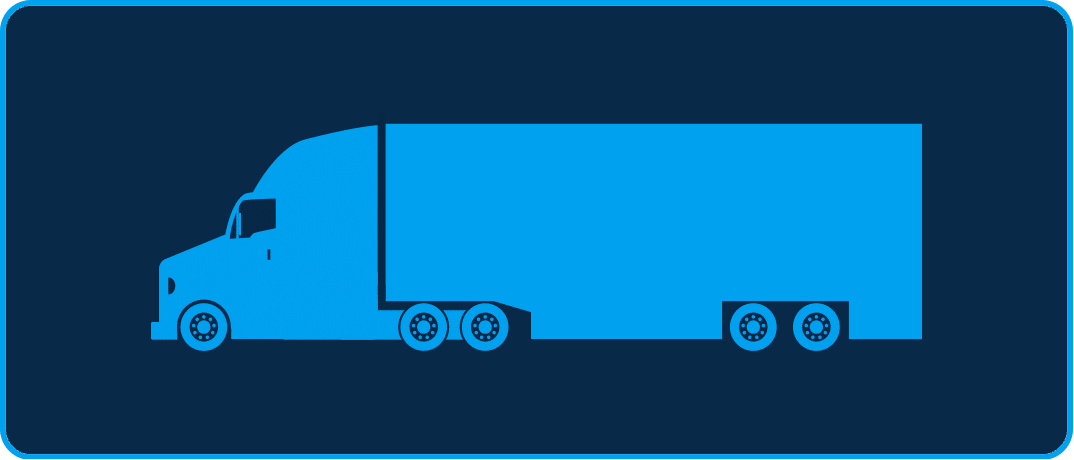 ENCLOSED car shipping
Enclosed transport is best for classic, exotic or luxury cars as well as motorcycles and powersports. Vehicles with low ground clearance may also require enclosed shipping, as the driver may need a hydraulic lift gate or ramp to load them onto the truck. Enclosed transport protects your vehicle from most weather and road hazards, offering additional peace of mind when shipping your prized possession.
Learn more about enclosed car shipping.
Pros and cons of ENCLOSED car shipping
Pros
Vehicles are more protected from the elements and vandalism

Often equipped with ramps to load vehicles with lower ground clearance

Accommodates multiple vehicle types, including motorcycles
Cons
Less affordable than shipping a vehicle on an open trailer

Lower availability can make scheduling pickup and dropoff more difficult

Enclosed carriers move fewer cars at once, which may drive up the cost
Book ENCLOSED Auto Transport
Top 5 things to consider when transporting a car to or from Texas
Vehicle registration.

If you're moving to Texas permanently and intend to establish residency, you will need to register your vehicle in the state. Texas requires vehicle registration within 30 days of moving to the state. Make sure to check the specific requirements and necessary documentation with the Texas Department of Motor Vehicles (DMV).

Toll roads.

Texas has an extensive toll road network, and so you should be aware of any tolls your vehicle may encounter during transport. Remove any tags or passes from your vehicle before shipment so you don't incur tolls during transport.
Insurance requirements.

Texas requires all registered vehicles to have a minimum liability insurance coverage. Before shipping your car to Texas, ensure that your insurance policy meets the state's requirements. You may need to contact your insurance provider to update your policy and ensure that your vehicle is adequately covered during transport and once it arrives in Texas.

Vehicle inspection and emissions.

Texas has specific requirements for vehicle inspections and emissions in order to ensure roadworthiness and environmental compliance. If your vehicle is due for an inspection or emissions testing, it's recommended to have it done before or shortly after arrival in Texas

Driving and car ownership in Texas.

If you're shipping your vehicle to Texas, it's helpful to familiarize yourself with the state's driving and car ownership laws. This includes understanding Texas traffic rules, vehicle registration renewal processes and any unique regulations or requirements that may differ from your previous state. The Texas DMV website provides detailed information on driving laws and car ownership guidelines for your reference.
4 Helpful links for Texas car transport
Texas car shipping FAQs
What types of vehicles can I ship to or from Texas?
Montway ships all standard types of vehicles such as coupes, sedans, SUVs, pickup trucks, minivans, and regular cargo and passenger vans. We can even arrange transport for EVs, motorcycles, ATVs, UTVs, golf carts, snowmobiles and other vehicle types.
Can I ship a vehicle to or from Texas even if it isn't running?
Yes. Even if your car, truck, van or other vehicle is inoperable, we are still able to transport it. Be sure to indicate this when booking your shipment, since specialized equipment may be required to load and unload it on and off the truck. If your inoperable vehicle is not able to roll, break and steer it will require added equipment and work, which will be an additional expense.
What's the cheapest way to ship a car to or from Texas?
A simple way to save money is by opting for open auto transport rather than enclosed. You can also save money by keeping your pickup date flexible, meeting your truck driver near a main route and avoiding seasonal demand.
Can I have my vehicle delivered directly to my home in Texas?
With Montway's door-to-door service, you can have your car picked up anywhere in the U.S. and dropped off at your home address in Texas. Keep in mind that local streets may need to accommodate a car carrier trailer that can be up to 80 feet in length and weigh 80 tons. Your driver will work with you to find a safe meeting place near your home if your location isn't legally or physically accessible.
Can I ship personal items in my car?
With Montway you can have one piece of luggage in the trunk free of charge. This could be a box, suitcase, or bag, weighing no more than 100 lbs.
How should I prepare my car for shipment?
We suggest the car is clean so that any existing damage is fully visible. Remove any personal items, especially anything of value. Also remove automatic toll devices and disable any kind of security system which could give the trucker trouble when loading or unloading the vehicle. Finally, leave a quarter tank of gas in the vehicle to be sure there is enough for loading and unloading.
Ready to transport your car with Montway?
Our car shipping advisors are available by calling (888) 666-8929 to answer all your questions.