Washington Car Shipping
Expert auto transport services to and from Washington
Shipping a car to or from Washington? Read what customers say about using Montway:
I have been shipping cars back and forth from NY to FL for 20 years. My experience with Montway is the best I've ever had. Excellent communication with on-time pickup and delivery. A+ all the way!
December 10, 2022

Montway did an awesome job moving my 1974 VW Super Beetle from Los Angeles to Boise. They were easy to contact, the price was reasonable, and scheduling was simple. My beloved Beetle arrived in perfect condition!
December 10, 2022

I booked Montway to deliver my car from Florida to Maine. I received excellent customer service and an outstanding rate. The driver was courteous and helpful. I would recommend Montway without hesitation.
November 5, 2022

Montway's fantastic customer service was exactly as advertised. Not only did they honor their original price quote, the driver picked the car up on time and delivered it to the exact address requested. Great company!
September 26, 2022

The driver took care of my car, as well as the others on his truck. He treated each car like a delicate gemstone. He was so polite and informative throughout the entire process. I highly recommend using Montway!
October 2, 2022

We've used Montway twice to transfer one of our vehicles and have always had fantastic and friendly service. As a military family who moves around a lot, we will always use Montway.
November 8, 2022

I recently shipped 3 motorcycles through Montway and couldn't be happier with my choice. They were delivered without a scratch, ding or dent. I'll use Montway to transport my bikes again.
October 16, 2022

I experienced excellent door-to-door service. Their representatives were friendly and explained everything well. They shipped my daughter's car across the country. We would definitely use Montway again!
November 3, 2022

Through Montway, I've shipped two cars to Hawaii. Both times were flawless. I was very impressed with the process. I will always use Montway when shipping vehicles in the future.
December 7, 2022

This was my second time using Montway. My car was picked up in an enclosed trailer 2 days after booking and delivered within 4 days. Montway is the only car shipping service I will ever use!
September 24, 2022

Long-distance transport from Delaware to California. The transport was completed in less time than quoted. 100% stress-free experience in transporting our brand-new car across the country.
November 14, 2022

Montway shipped our vehicle from Florida to Illinois. While many of these companies used scare tactics and bad-mouthed each other, Montway gave a firm price and explained everything clearly. Our vehicle arrived on time.
November 8, 2022

I have used Montway several times and I can't say enough about them. Each driver was on time, courteous, and flexible. Dedicated and quality customer service. I've used competitors before and there is no comparison.
October 20, 2022

We experienced true door-to-door service from Texas to Florida. Our driver was very professional, keeping us informed throughout. Our car arrived in excellent condition. We've used Montway several times.
November 23, 2022

I shipped my vehicles 2,000 miles with last-minute notice. Montway did a fantastic job of facilitating quick pickup. They arrived early and in perfect condition! Montway performed way above my expectations!
October 13, 2022

Excellent service from Montway! Their process easy with good communication and consistent updates. Montway quoted a surprisingly low price, which was the final cost. The car arrived in 4 days without a single scratch.
December 14, 2022

Montway is professional with great service and pricing. My truck was picked up in Colorado and delivered to my doorstep in Maine. This is the best experience I've had yet in auto transport.
October 12, 2022

Montway's cost estimate was significantly less than others. Their customer service team was always available when I called. The driver was very polite and delivered our classic truck within 24 hours. A great experience!
October 25, 2022

I don't normally give 5 stars, but these guys are straight-up solid and prompt. Their price is more than fair. In a world where people talk – Montway delivered for us. I appreciate their service.
December 5, 2022

My experience with Montway was amazing. As a military family, we appreciate the military discount and making this an easy part of relocating! I definitely recommend Montway.
September 27, 2022

With concerns of shipping a classic car over 1,500 miles, Montway's communication was top-notch. The driver respected and protected the cargo. They were quick, easy, and reasonable, moving my car in just two days.
October 1, 2022

Montway shipped two cars across the country for our move. They responded to our questions promptly and their prices were the lowest. The cars arrived in excellent condition. We would use them again!
December 11, 2022

I booked Montway to transport a new car to my granddaughter for Christmas. They picked it up on time as promised and took it to her driveway in perfect condition. They did an excellent job!
December 8, 2022

Montway provided excellent customer service and was worth every penny. If you want to protect your vehicle from the elements, go with an enclosed transport.
October 25, 2022

Second time shipping with Montway Auto Transport. Communication was spot on and the car arrived in 3 days from Florida to Kansas. I will continue to use this amazing service!
November 16, 2022

I used Montway to transport a vehicle from MI to PA. I booked Friday and my vehicle was delivered to my driveway Monday morning. 100% satisfied and grateful for the experience. I would recommend Montway to all!
September 24, 2022

This is the second time this year I've used Montway to ship a vehicle long distance. I have been fully satisfied with all aspects of their service from getting a quote to their on-time delivery.
December 1, 2022

Montway's service was outstanding and their price was competitive. My car was picked up in Buffalo, NY and delivered just 3 days later in Colorado. Big thumbs up!
December 11, 2022

Montway shipped my motorcycle with ease. They have a straightforward process and I could communicate with them anytime. It was the right choice for me. Great company!
October 1, 2022

Montway is a great company if you are moving your vehicle across the United States. The crew loaded it on the truck in 15 minutes. In 72 hours it was delivered and parked in my driveway.
November 5, 2022

900000
+
Satisfied customers
Trusted by the world's largest brands








Car shipping in Washington
Transporting your vehicle to or from Washington
Washington is the only state named after a U.S. president. Home to the westernmost point in the continental United States (Cape Alva), it's known for rugged, beautiful landscapes; a cool, rainy climate and cities such as Seattle, Olympia, Spokane and Tacoma that attract millions of people every year.
Whether you're heading to the northwest for college, relocating for a new job or taking an extended vacation with your family, you'll want to bring some warm and cozy clothing to layer up and protect against the elements. To also provide comfort, you may want your familiar, trusted vehicle with you in Washington to get around and see the sights.
Get an instant quote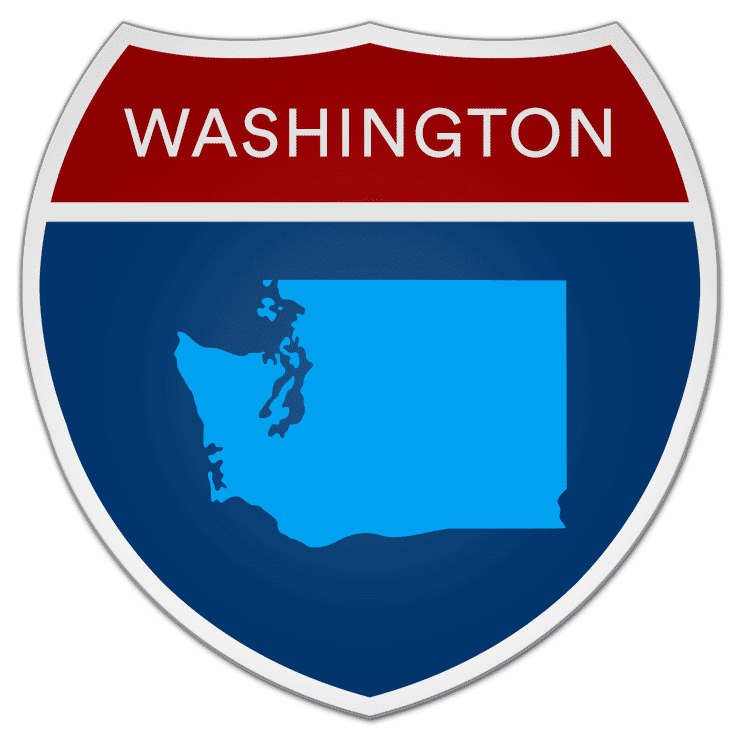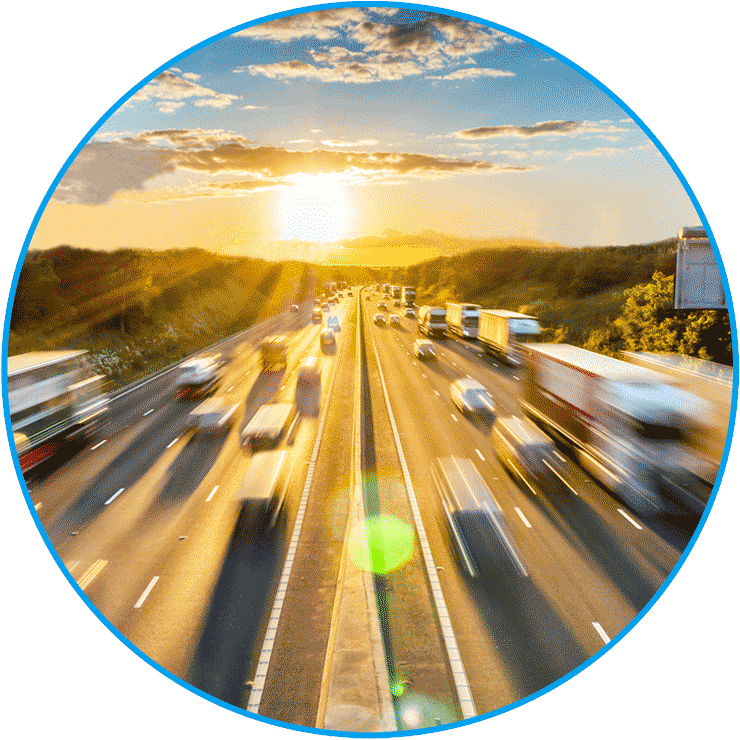 What to consider when shipping a car in Washington
Unless you're traveling from a bordering state, the trip to Washington may be a long one. If it's just you traveling, a long solo road trip can get boring and may even become dangerous if you get fatigued while driving. On the other hand, if you're moving or road tripping with the whole family and kids and/or pets are the backseat, you may wish it were boring!
Instead, focus on the other aspects of your vacation or relocation and ship your vehicle for convenience and peace of mind. The cost of doing so will depend on the transport distance, pickup and delivery locations and your vehicle's make and model. You can find a Washington auto transport quote on most vehicle transport company websites.
Choose the best Washington auto transport company
The car shipping market is saturated with carriers. How do you know which one is right for you? The best option for someone else may not be the ideal fit for your needs. Also, keep in mind that the company offering the lowest price could indicate that they offer poor customer service or are simply a scam. Browse online customer and business reviews to ensure you're working with a reputable and trustworthy company.
Better yet, leave your vehicle shipping to us. Montway Auto Transport has helped thousands of vehicle owners transport their cars, trucks, scooters, motorcycles and ATVs across the country safely and efficiently. Leading the industry for over 14 years, we've got the expertise to match you with a carrier that best meets your needs. Get a quote or call (888) 666-8929 to speak with a member of our friendly customer service staff.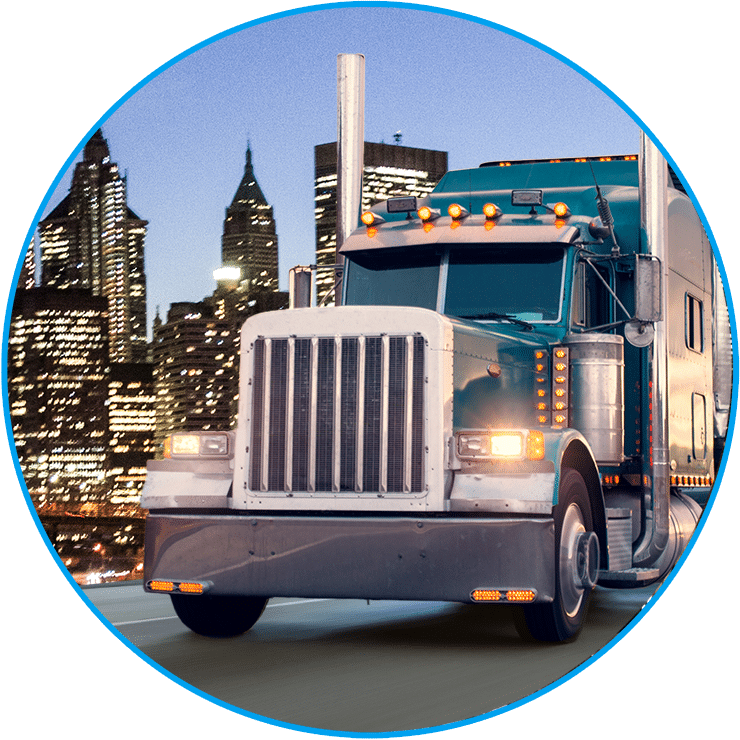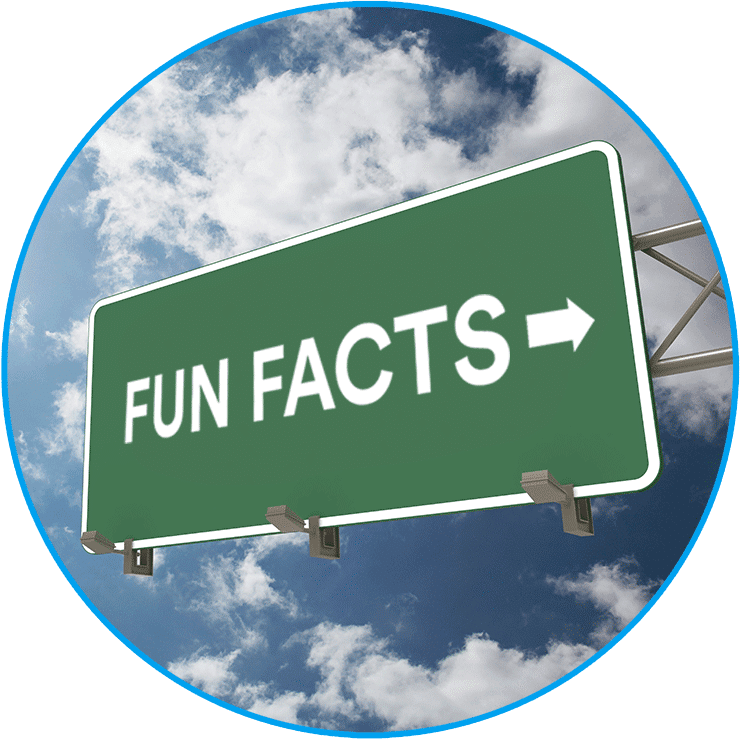 Fun facts about Washington:
While it was originally to be called "Columbia," the state's name was changed to avoid confusion with the District of Columbia.
Many recognizable brands were founded in Washington, including Starbucks, Amazon, Microsoft, Boeing, Costco and Tommy Bahama.
The famous Pike Place Market in Seattle might be Washington's most haunted place, with reported ghost sightings, mirrors falling and other unexplainable incidents.
Washington is the country's biggest producer of apples, pears, red raspberries and sweet cherries.
Along the Yakima Valley Highway is the small town of Zillah and the oldest gas station in the country, constructed in 1922. The unique building is in the shape of a teapot and is now a visitor's center.
Washington tourist attractions:
The Seattle Center was developed for the 1962 World's Fair, when the Space Needle was introduced. Since then, many museums, restaurants and parks have opened in the center.
The town of Leavenworth is a Bavarian village, where many residents sport lederhosen regularly. Interesting nearby destinations include the Icicle Gorge trailhead and the Alpine Lakes Wilderness.
Bellingham has a 2.5-acre Big Rock Garden, showcasing nearly 40 original sculptures by distinguished local and international artists.
Visitors to Tacoma's Museum of Glass can view 75,000 square feet of glass masterpieces, watch artists work and take a crack at creating something themselves.
At the Boeing Future of Flight, tour the company's factory and discover current and future Boeing aviation projects.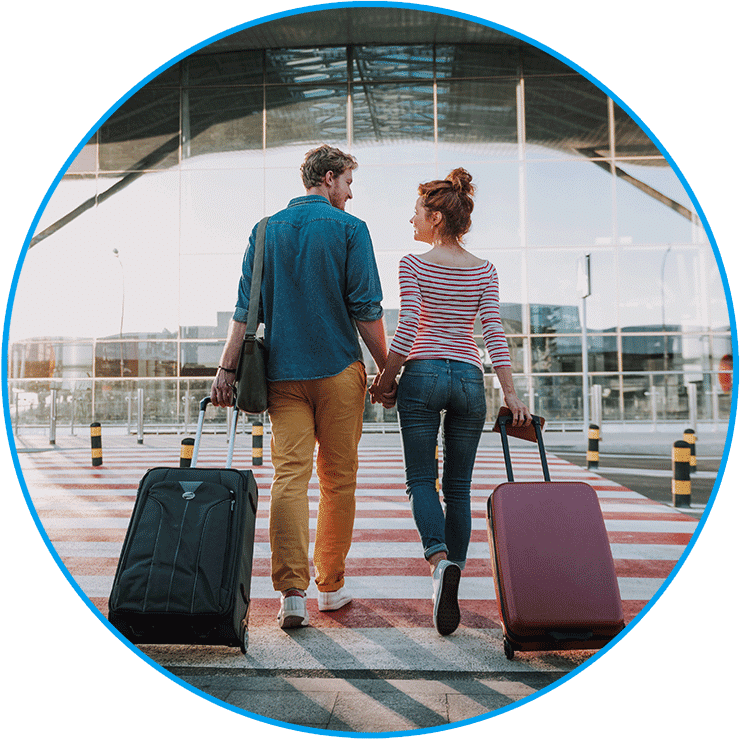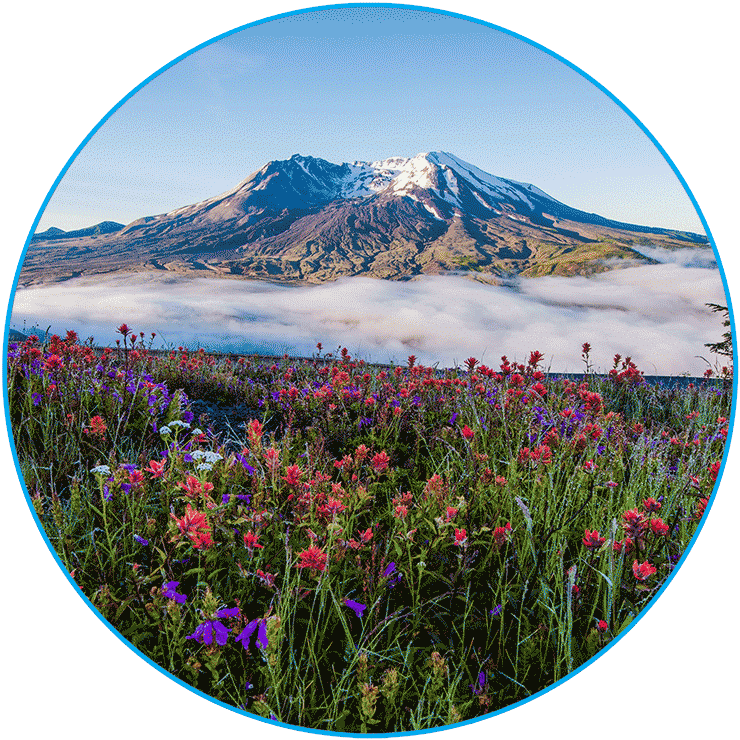 Natural Wonders in Washington:
Mount St. Helens is an active volcano in southwest Washington. In the last 500 years, it has had at least four major explosions and many minor eruptions.
Mount Rainier is another active volcano and the highest point in Washington at 14,410 feet.
Puget Sound is part of the Salish Sea and an inlet of the Pacific Ocean. Visitors can take in the stunning view while staying at an area bed and breakfast, hiking, kayaking or partaking in other boating activities.
Olympic National Park encompasses nearly a million acres and multiple ecosystems including temperate rainforests and glacier-capped mountains for camping, backpacking and tidepooling.
The San Juan Islands feature art galleries, seafood restaurants, parks and well-known destinations like Friday Harbor and Moran State Park.
Get an instant quote
Nothing makes us happier than satisfied customers!
Learn more about their experiences shipping autos to and from Washington with Montway Auto Transport.
"Did a nice job moving a new truck from New York to Washington state. It was a terrible time to cross the US with winter weather, but the truck made it here without a scratch. Nice job."
Lance Evans 1/3/23
"I shipped two vehicles between WA and CA with Montway Auto Transport and couldn't have been more pleased with the experience. Communication, professionalism, speed and price were all excellent. The drivers were pleasant, considerate and professional and communication with the office was excellent."
Peter Leonard 11/17/22
"Montway moved my Porsche Carerra 4 ($120k+) from Colorado to Washington quickly and without damage. The driver was great and he gave me updates along the way. No hidden fees, no damage to my car and it arrived on time! You can't beat that along with the peace of mind."
C Knight 9/12/22