West Virginia Car Shipping
Expert auto transport services to and from West Virginia
Shipping a car to or from West Virginia? Read what customers say about using Montway:
I have been shipping cars back and forth from NY to FL for 20 years. My experience with Montway is the best I've ever had. Excellent communication with on-time pickup and delivery. A+ all the way!
December 10, 2022

Montway did an awesome job moving my 1974 VW Super Beetle from Los Angeles to Boise. They were easy to contact, the price was reasonable, and scheduling was simple. My beloved Beetle arrived in perfect condition!
December 10, 2022

The driver took care of my car, as well as the others on his truck. He treated each car like a delicate gemstone. He was so polite and informative throughout the entire process. I highly recommend using Montway!
October 2, 2022

We've used Montway twice to transfer one of our vehicles and have always had fantastic and friendly service. As a military family who moves around a lot, we will always use Montway.
November 8, 2022

I recently shipped 3 motorcycles through Montway and couldn't be happier with my choice. They were delivered without a scratch, ding or dent. I'll use Montway to transport my bikes again.
October 16, 2022

I experienced excellent door-to-door service. Their representatives were friendly and explained everything well. They shipped my daughter's car across the country. We would definitely use Montway again!
November 3, 2022

Through Montway, I've shipped two cars to Hawaii. Both times were flawless. I was very impressed with the process. I will always use Montway when shipping vehicles in the future.
December 7, 2022

This was my second time using Montway. My car was picked up in an enclosed trailer 2 days after booking and delivered within 4 days. Montway is the only car shipping service I will ever use!
September 24, 2022

Long-distance transport from Delaware to California. The transport was completed in less time than quoted. 100% stress-free experience in transporting our brand-new car across the country.
November 14, 2022

Montway shipped our vehicle from Florida to Illinois. While many of these companies used scare tactics and bad-mouthed each other, Montway gave a firm price and explained everything clearly. Our vehicle arrived on time.
November 8, 2022

I have used Montway several times and I can't say enough about them. Each driver was on time, courteous, and flexible. Dedicated and quality customer service. I've used competitors before and there is no comparison.
October 20, 2022

We experienced true door-to-door service from Texas to Florida. Our driver was very professional, keeping us informed throughout. Our car arrived in excellent condition. We've used Montway several times.
November 23, 2022

1000000
+
Satisfied customers
Trusted by the world's largest brands








Car shipping in West Virginia
Transporting your vehicle to or from West Virginia
As the song goes, "Country roads, take me home…" Despite its name, West Virginia is located in the eastern region of the country and is a place where locals and visitors alike enjoy year-round outdoor delights amongst the lakes, forests and mountains. In fact, as part of the Appalachian Mountain system, its nickname is the Mountain State.
If you live in West Virginia or are looking to move or travel there, experiencing all the outdoors has to offer, you may want a rugged vehicle to get you around. Purchasing a truck, ATV or RV from a seller out of state? Moving to West Virginia and need to get your vehicle there? An auto transport service is a convenient way to haul the vehicle where it needs to go.
Get an instant quote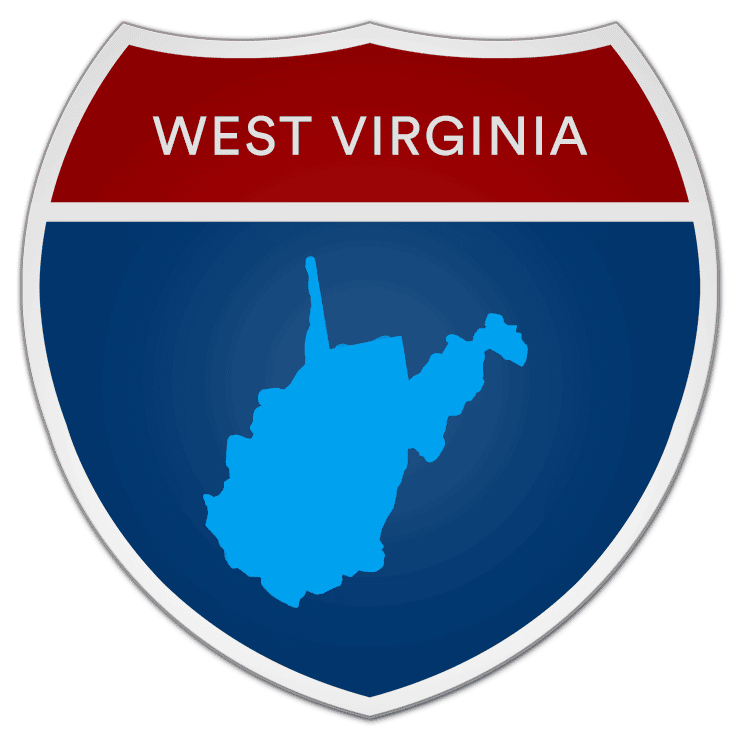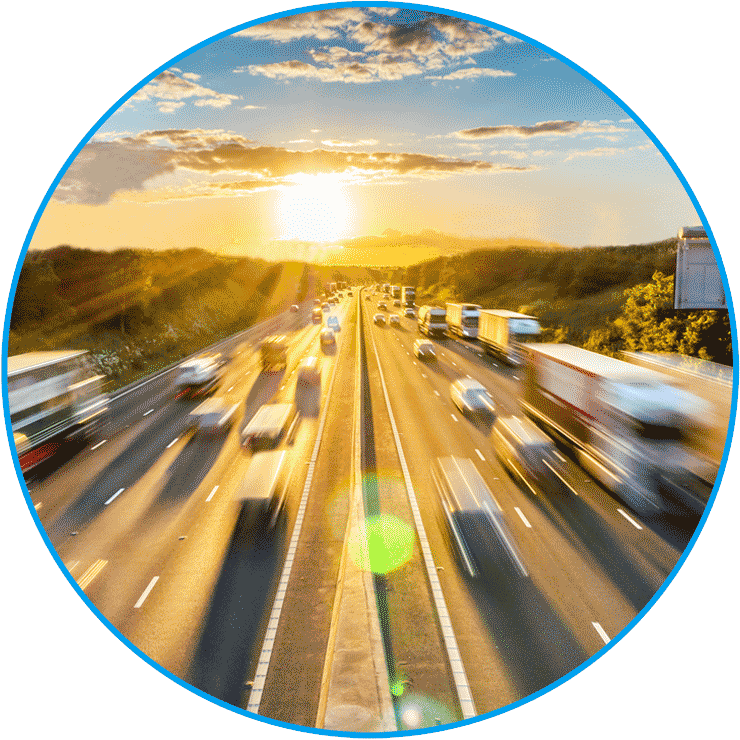 What to consider when shipping a car in West Virginia
The details of vehicle shipment—and the resulting cost— depend on the particular vehicle you need transported along with your own preferences. For instance, if you're shipping a large, customized truck or even an RV, the trailer may require special accommodations to support the added weight. If you're shipping an inoperable vehicle, equipment will be needed to get the car loaded on and unloaded off the trailer. When shipping a luxury or classic car, you may opt for an enclosed trailer for added discretion and protection from the elements.
This information, along with the time of year, transport distance and pickup and delivery locations will have an effect on the final price. To maximize the value, trust your vehicle to a reliable auto shipping company.
Choose the best West Virginia auto transport company
There are tens of thousands of auto transport carriers across the United States and sifting through them all can quickly become overwhelming. An auto transport broker can help narrow down your search. With networks in the thousands, they will help you find the best carrier based on your needs, vehicle and budget.
Montway Auto Transport is the leading name in the industry, helping our customers around the country safely transport their vehicles every day. We've shipped just under a million vehicles since our business started in 2007 and have a 4.7-star average rating among our customers. Request a quote for West Virginia car shipping or call (888) 666-8929 to speak to one of our friendly and experienced representatives.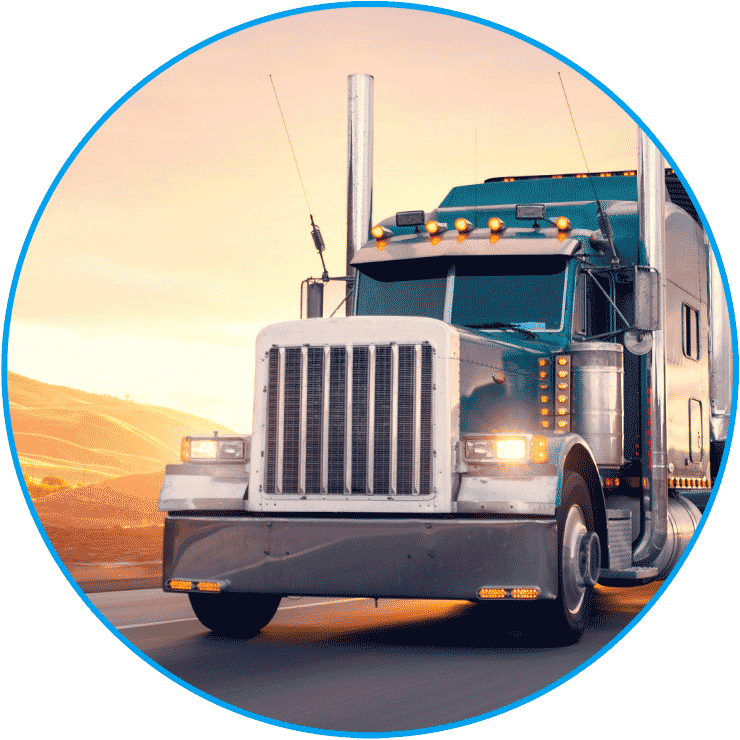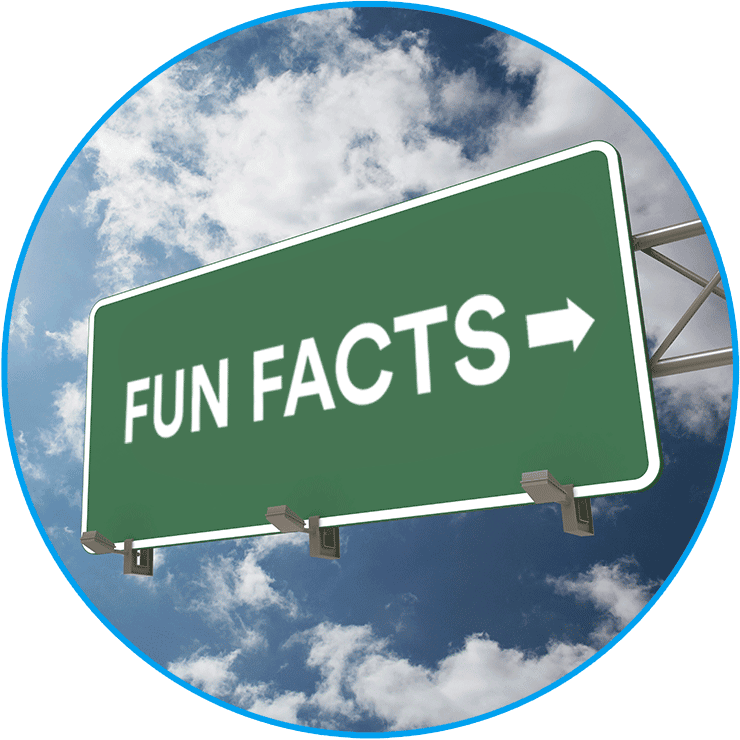 Fun facts about West Virginia:
At 62 feet high, the Grave Creek Mound in the Ohio River Valley is the oldest and largest Native American burial ground, constructed sometime between 250 and 150 B.C.

May 10, 1908 was the first official Mother's Day celebration in the town of Grafton, West Virginia—although it wasn't made an official national holiday until 1914.

Once the world's longest single-span arch bridge, the steel New River Gorge Bridge near Fayetteville was completed in 1977 and is over 3,000 feet long.

In 1873, the first brick street in the world was laid on Summers Street in Charleston.

The Coal House in Williamson is the only building of its kind constructed with 65 tons of coal as a publicity stunt in 1933. Today, it's the office for the Tug Valley Chamber of Commerce.
West Virginia tourist attractions:
The Greenbrier has been "America's resort since 1778," welcoming guests like royalty, celebrities and 28 U.S. presidents to its cottages, natural mineral springs and luxury accommodations.

ACE Adventure Resort is most known for its whitewater rafting excursions but offers other adventures like ziplining, climbing, fishing, paintball and obstacle courses.

An homage to the state's rich history in glassmaking, the Museum of American Glass showcases stunning pieces from pitchers and vases to marbles and paperweights.

Charleston Capitol Market is a vibrant market in the state's capital city with a variety of food and gift shops nestled in a turn-of-the-century train stop.

Built and operated by the Hare Krishnas, Prabhupada's Palace of Gold features marble floors, crystal chandeliers, mirrored ceilings, stained glass windows and gold leaf accents.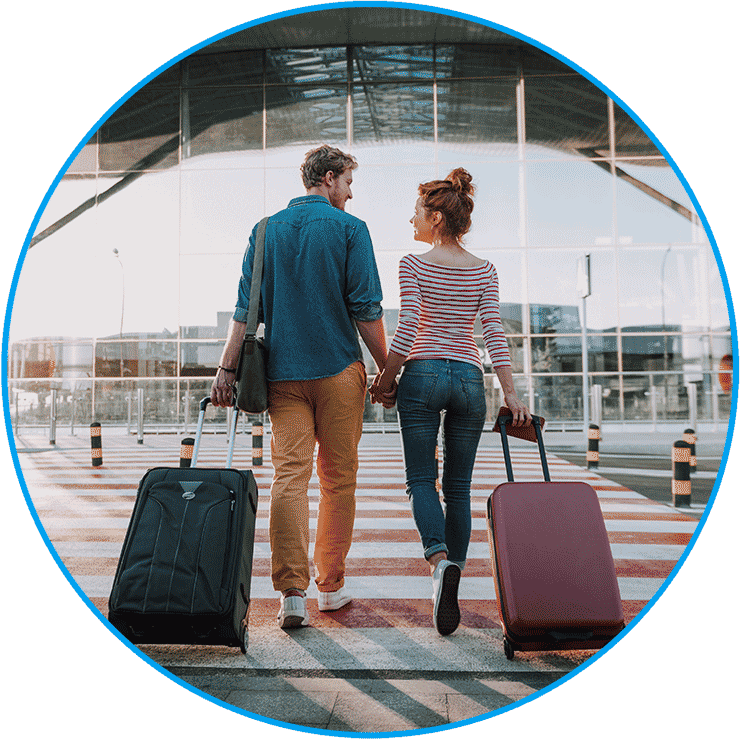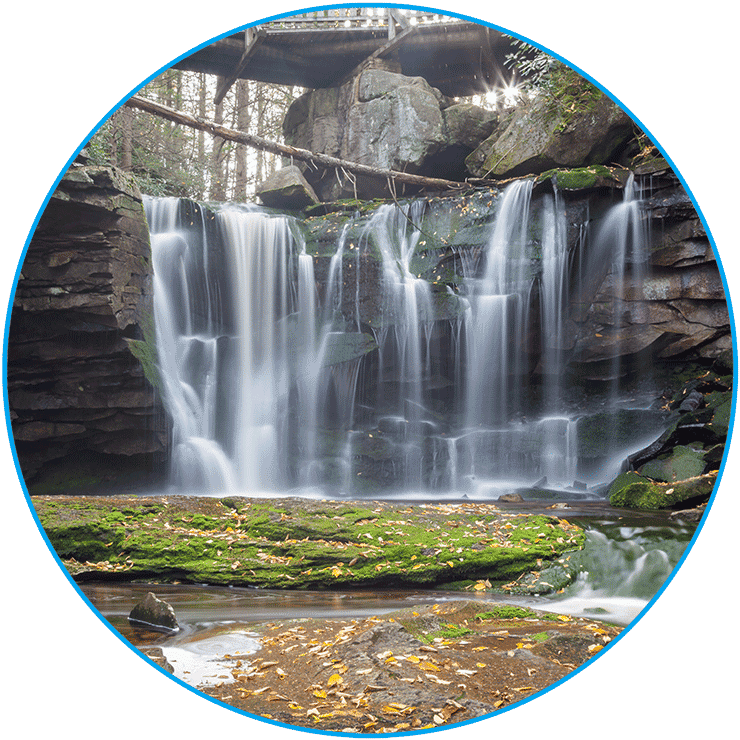 Natural sites in West Virginia:
Blackwater Falls State Park is named after its 57-foot waterfall and has a scenic overlook, 20 miles of hiking trails, a huge sledding hill and a cozy lodge.

Monongahela National Forest has five federally-designated Wilderness Areas, the best known being Seneca Rocks, a popular climbing destination that rises 900 feet above the North Fork River.

More than 250 acres of skiable terrain, Snowshoe Mountain also offers snowmobile and off-road tours, snow tubing, yoga, a spa and many dining experiences.

More than 250 acres of skiable terrain, Snowshoe Mountain also offers snowmobile and off-road tours, snow tubing, yoga, a spa and many dining experiences.

For those who prefer warm-weather activities, Summersville Lake is the largest lake in the state, with 2,800 acres for swimming, waterskiing, fishing, scuba diving and more.

Discovered in 1942, Lost World Caverns are 120 feet below ground and open for tours, where visitors can view The Snowy Chandelier, a 30-ton stalactite.
Get an instant quote
Nothing makes us happier than satisfied customers!
Learn more about their experiences shipping autos to and from West Virginia with Montway Auto Transport.
"My car was delivered without damage and earlier than expected. The transport was from the Seattle area to West Virginia."
–Dee 9/27/21
"We used Montway to ship our car from California to West Virginia because of their reviews. We were not disappointed. They picked up the car exactly when promised and delivered it exactly when promised. Excellent customer service all around!"
–Bryan Honaker 10/1/19
"Montway shipped my new car from West Virginia to Wisconsin quickly and safely for even less than the original quote. I highly recommend them!"
–Jerry Harazmus 10/30/18