Wisconsin Car Shipping
Expert auto transport services to and from Wisconsin
Shipping a car to or from Wisconsin? Read what customers say about using Montway:
I have been shipping cars back and forth from NY to FL for 20 years. My experience with Montway is the best I've ever had. Excellent communication with on-time pickup and delivery. A+ all the way!
December 10, 2022

Montway did an awesome job moving my 1974 VW Super Beetle from Los Angeles to Boise. They were easy to contact, the price was reasonable, and scheduling was simple. My beloved Beetle arrived in perfect condition!
December 10, 2022

The driver took care of my car, as well as the others on his truck. He treated each car like a delicate gemstone. He was so polite and informative throughout the entire process. I highly recommend using Montway!
October 2, 2022

We've used Montway twice to transfer one of our vehicles and have always had fantastic and friendly service. As a military family who moves around a lot, we will always use Montway.
November 8, 2022

I recently shipped 3 motorcycles through Montway and couldn't be happier with my choice. They were delivered without a scratch, ding or dent. I'll use Montway to transport my bikes again.
October 16, 2022

I experienced excellent door-to-door service. Their representatives were friendly and explained everything well. They shipped my daughter's car across the country. We would definitely use Montway again!
November 3, 2022

Through Montway, I've shipped two cars to Hawaii. Both times were flawless. I was very impressed with the process. I will always use Montway when shipping vehicles in the future.
December 7, 2022

This was my second time using Montway. My car was picked up in an enclosed trailer 2 days after booking and delivered within 4 days. Montway is the only car shipping service I will ever use!
September 24, 2022

Long-distance transport from Delaware to California. The transport was completed in less time than quoted. 100% stress-free experience in transporting our brand-new car across the country.
November 14, 2022

Montway shipped our vehicle from Florida to Illinois. While many of these companies used scare tactics and bad-mouthed each other, Montway gave a firm price and explained everything clearly. Our vehicle arrived on time.
November 8, 2022

I have used Montway several times and I can't say enough about them. Each driver was on time, courteous, and flexible. Dedicated and quality customer service. I've used competitors before and there is no comparison.
October 20, 2022

We experienced true door-to-door service from Texas to Florida. Our driver was very professional, keeping us informed throughout. Our car arrived in excellent condition. We've used Montway several times.
November 23, 2022

1000000
+
Satisfied customers
Trusted by the world's largest brands








Car shipping in Wisconsin
Transporting your vehicle to or from Wisconsin
Wisconsin: America's Dairyland. Known for cheese, beer and brats, the midwestern state has plenty to offer those who live there and visitors looking for an adventure. A state that experiences all four seasons, you can enjoy summers at lakes and water parks, and winters on the slopes or soaking up art and culture.
Perhaps you're heading to the Badger state to attend one of its renowned schools in the University of Wisconsin system. There are 13 universities across 26 campuses—the largest located in the state capital of Madison. Many students bring their cars with them for both comfort and convenience. Whatever the reason for your Wisconsin trip, having a car is a must to appreciate all the natural and man-made attractions.
Get an instant quote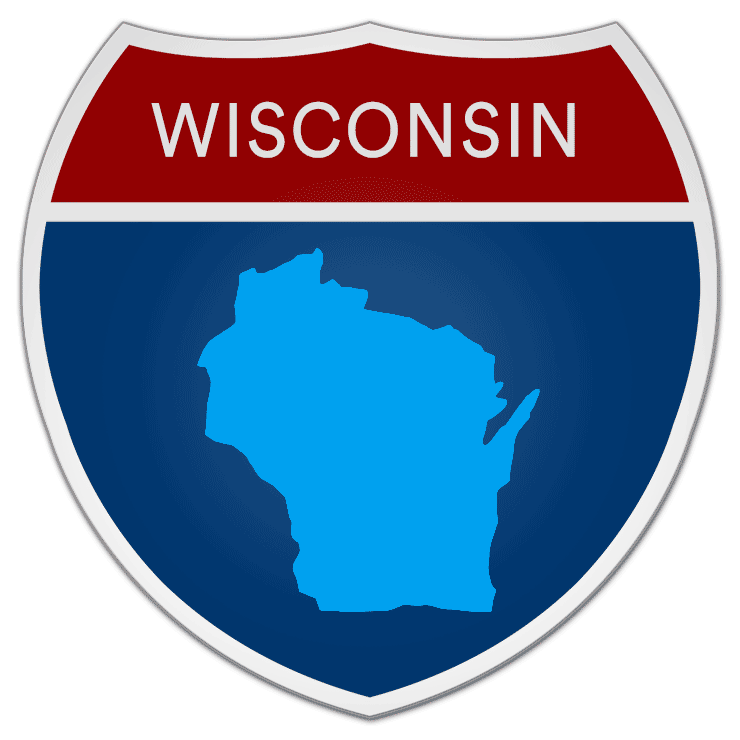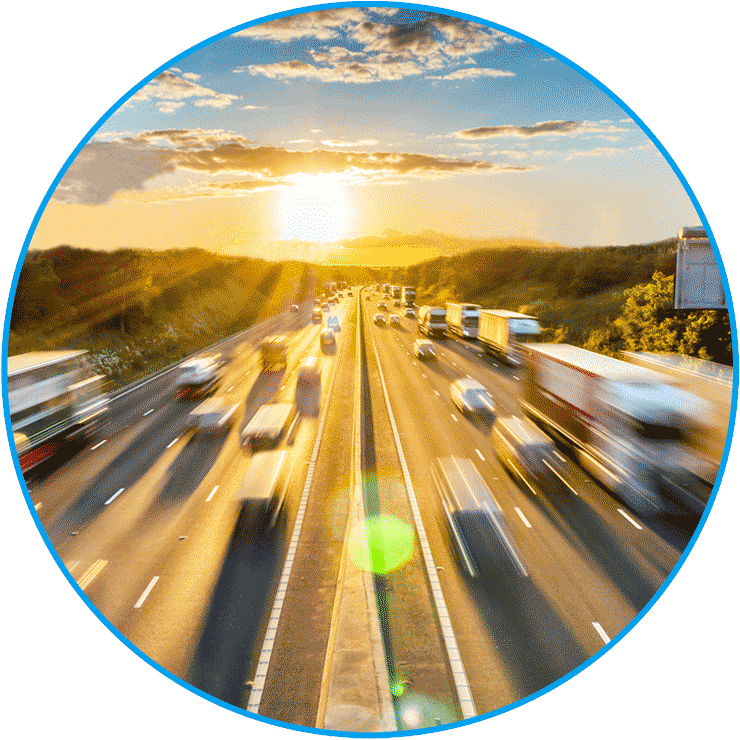 What to consider when shipping a car in Wisconsin
You could certainly drive your car, truck or van to Wisconsin yourself in an attempt to save some money on your move. However, the added time, not to mention food, gas and overnight accommodations may quickly exceed the expenses you were trying to avoid. Professional auto transport is a convenient option for getting your car to its destination without any hassle. And the best part is, you don't have to break the bank to do it.
How much can you expect to pay for car shipping? The cost will depend on a number of factors, including your vehicle type, make, model and year; transport distance, time of year and more. Working with a trusted company will ensure you get the best possible deal.
Choose the best Wisconsin auto transport company
It's a daunting task to sift through all available carriers, request quotes and discuss the details of your shipment. If you're relocating, time is precious and you'd likely prefer spending it figuring out movers, truck rentals, cleaning services, furniture options for your new home, etc.
Montway Auto Transport has your car shipping needs covered. As the leading broker in the industry, we've helped tens of thousands of people across the country get their vehicles to their destinations safely and efficiently. With over 15 years of experience and top-notch customer service, you can rely on us to get you the best value for your service. Request a Wisconsin car shipping quote or call (888) 666-8929 to get started.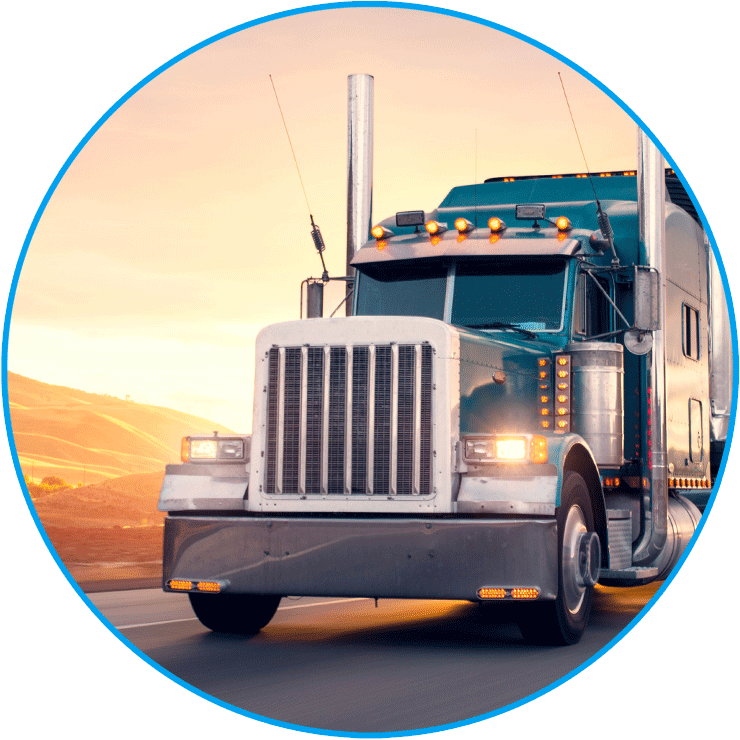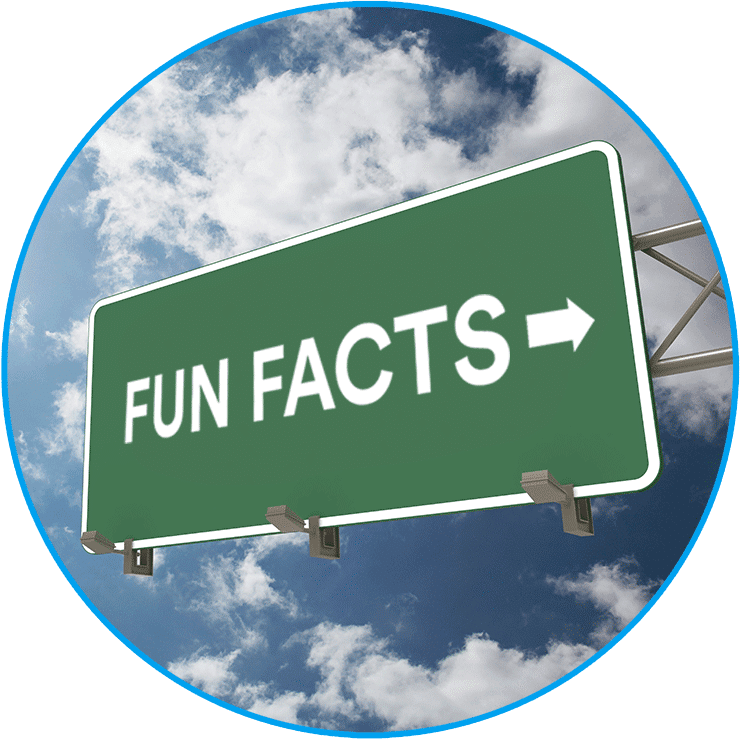 Fun facts about Wisconsin:
Wisconsin Dells is a city with the most water parks in the entire world, making it an exciting and fun-filled destination for families.
As "America's Dairyland," Wisconsin produces more milk than any other state in the country and ranks first in production of cheddar, American, mozzarella, brick, muenster and limburger cheese.
Les Paul, musician and pioneer of the modern electric guitar, was born in Waukesha, Wisconsin.
Architect Frank Lloyd Wright was also born in the state, as was director Orson Welles, magician Harry Houdini and author Laura Ingalls Wilder.
The term "cheesehead" was originally a term German soldiers used to insult the Dutch during World War II. Today, it's an endearing nickname for cheese-loving Wisconsinites.
Wisconsin tourist attractions:
Part of the luxurious Kohler resort and spa, Whistling Straits golf course is an homage to the Irish countryside, featuring a scenic view of Lake Michigan.
The Harley Davidson Museum in Milwaukee includes an exclusive collection of motorcycles and memorabilia, as well as a variety of rotating and permanent exhibits.
It's no surprise that the population of Door County multiplies by 10 every summer, given its miles of shoreline and parks, water activities, local wines and beers, and 11 historic lighthouses.
Lambeau Field, home of the Green Bay Packers professional football team, opened in 1957 and is where many traditions of the sport originated.
House on the Rock, designed by Alex Jordan Jr., is an eclectic piece of architecture with a variety of rooms showcasing collections of toys, masks, music and more.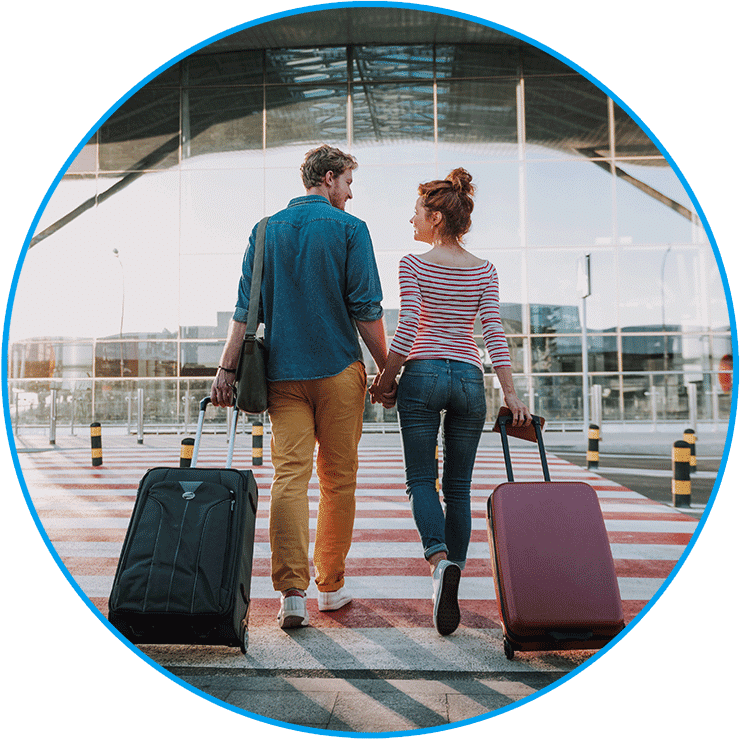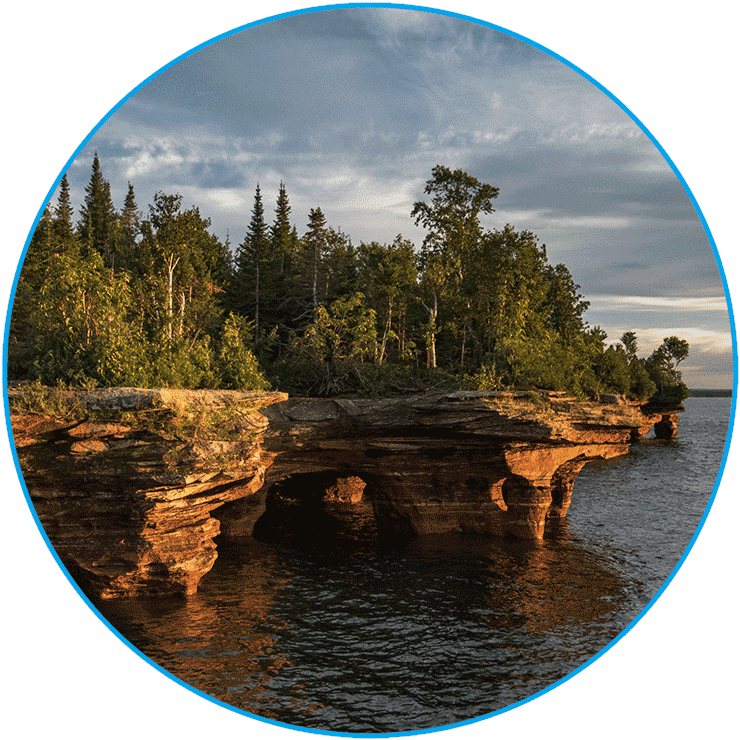 Wisconsin state parks:
21 islands and 12 miles of coastline make up the Apostle Islands National Lakeshore, where visitors can paddle, sail, hike and more.
Big Manitou Falls is a 165-foot waterfall—the tallest in the state—on the Black River and surrounded by Pattison State Park.
Cave of the Mounds formed out of limestone a million years ago. Visitors can walk through history on a self-guided tour, exploring the surrounding gardens, gem mine and historic Brigham Barn.
Attracting over three million visitors every year, Devil's Lake State Park is located on ancestral Ho-Chunk land and features ancient effigy mounds that are part of the tribe's culture.
The Eagle River's chain of 28 lakes make up the world's largest chain of freshwater lakes, where fishing, boating, paddle boarding and canoeing are commonly enjoyed.
Get an instant quote
Nothing makes us happier than satisfied customers!
Learn more about their experiences shipping autos to and from Wisconsin with Montway Auto Transport.
"I was impressed with how well the shipment of my antique Alfa Romeo went. Communication was always clear. They were easy to contact by phone and easy to understand. The scheduling was accurate, the handlers were polite and competent. My car made the trip from Wisconsin to Hawaii with no damage and on time."
Robert Rist 1/8/23
"I recently had a 1956 Ford F100 truck transported from South Carolina to Wisconsin. The truck was picked up on the exact date that was projected and delivered on time. The driver texted me early on Tuesday with the estimated delivery time. The price was exactly as quoted, no hidden unexpected charges or fees. Incidentally, the price was $500 less than a competing company. Quick, affordable and safely delivered."
John Vogler 10/12/22
"I moved from Florida to Wisconsin and needed to ship my truck. Montway got me all set up. The driver was very friendly and a pleasure to work with! Everything went smoothly. Very happy with the service!"
M Lee 9/27/22

Get started
Ready to transport your vehicle with Montway?