Wyoming Car Shipping
Expert auto transport services to and from Wyoming
Shipping a car to or from Wyoming? Read what customers say about using Montway:
I have been shipping cars back and forth from NY to FL for 20 years. My experience with Montway is the best I've ever had. Excellent communication with on-time pickup and delivery. A+ all the way!
December 10, 2022

Montway did an awesome job moving my 1974 VW Super Beetle from Los Angeles to Boise. They were easy to contact, the price was reasonable, and scheduling was simple. My beloved Beetle arrived in perfect condition!
December 10, 2022

I booked Montway to deliver my car from Florida to Maine. I received excellent customer service and an outstanding rate. The driver was courteous and helpful. I would recommend Montway without hesitation.
November 5, 2022

Montway's fantastic customer service was exactly as advertised. Not only did they honor their original price quote, the driver picked the car up on time and delivered it to the exact address requested. Great company!
September 26, 2022

The driver took care of my car, as well as the others on his truck. He treated each car like a delicate gemstone. He was so polite and informative throughout the entire process. I highly recommend using Montway!
October 2, 2022

We've used Montway twice to transfer one of our vehicles and have always had fantastic and friendly service. As a military family who moves around a lot, we will always use Montway.
November 8, 2022

I recently shipped 3 motorcycles through Montway and couldn't be happier with my choice. They were delivered without a scratch, ding or dent. I'll use Montway to transport my bikes again.
October 16, 2022

I experienced excellent door-to-door service. Their representatives were friendly and explained everything well. They shipped my daughter's car across the country. We would definitely use Montway again!
November 3, 2022

Through Montway, I've shipped two cars to Hawaii. Both times were flawless. I was very impressed with the process. I will always use Montway when shipping vehicles in the future.
December 7, 2022

This was my second time using Montway. My car was picked up in an enclosed trailer 2 days after booking and delivered within 4 days. Montway is the only car shipping service I will ever use!
September 24, 2022

Long-distance transport from Delaware to California. The transport was completed in less time than quoted. 100% stress-free experience in transporting our brand-new car across the country.
November 14, 2022

Montway shipped our vehicle from Florida to Illinois. While many of these companies used scare tactics and bad-mouthed each other, Montway gave a firm price and explained everything clearly. Our vehicle arrived on time.
November 8, 2022

I have used Montway several times and I can't say enough about them. Each driver was on time, courteous, and flexible. Dedicated and quality customer service. I've used competitors before and there is no comparison.
October 20, 2022

We experienced true door-to-door service from Texas to Florida. Our driver was very professional, keeping us informed throughout. Our car arrived in excellent condition. We've used Montway several times.
November 23, 2022

I shipped my vehicles 2,000 miles with last-minute notice. Montway did a fantastic job of facilitating quick pickup. They arrived early and in perfect condition! Montway performed way above my expectations!
October 13, 2022

Excellent service from Montway! Their process easy with good communication and consistent updates. Montway quoted a surprisingly low price, which was the final cost. The car arrived in 4 days without a single scratch.
December 14, 2022

Montway is professional with great service and pricing. My truck was picked up in Colorado and delivered to my doorstep in Maine. This is the best experience I've had yet in auto transport.
October 12, 2022

Montway's cost estimate was significantly less than others. Their customer service team was always available when I called. The driver was very polite and delivered our classic truck within 24 hours. A great experience!
October 25, 2022

I don't normally give 5 stars, but these guys are straight-up solid and prompt. Their price is more than fair. In a world where people talk – Montway delivered for us. I appreciate their service.
December 5, 2022

My experience with Montway was amazing. As a military family, we appreciate the military discount and making this an easy part of relocating! I definitely recommend Montway.
September 27, 2022

With concerns of shipping a classic car over 1,500 miles, Montway's communication was top-notch. The driver respected and protected the cargo. They were quick, easy, and reasonable, moving my car in just two days.
October 1, 2022

Montway shipped two cars across the country for our move. They responded to our questions promptly and their prices were the lowest. The cars arrived in excellent condition. We would use them again!
December 11, 2022

I booked Montway to transport a new car to my granddaughter for Christmas. They picked it up on time as promised and took it to her driveway in perfect condition. They did an excellent job!
December 8, 2022

Montway provided excellent customer service and was worth every penny. If you want to protect your vehicle from the elements, go with an enclosed transport.
October 25, 2022

Second time shipping with Montway Auto Transport. Communication was spot on and the car arrived in 3 days from Florida to Kansas. I will continue to use this amazing service!
November 16, 2022

I used Montway to transport a vehicle from MI to PA. I booked Friday and my vehicle was delivered to my driveway Monday morning. 100% satisfied and grateful for the experience. I would recommend Montway to all!
September 24, 2022

This is the second time this year I've used Montway to ship a vehicle long distance. I have been fully satisfied with all aspects of their service from getting a quote to their on-time delivery.
December 1, 2022

Montway's service was outstanding and their price was competitive. My car was picked up in Buffalo, NY and delivered just 3 days later in Colorado. Big thumbs up!
December 11, 2022

Montway shipped my motorcycle with ease. They have a straightforward process and I could communicate with them anytime. It was the right choice for me. Great company!
October 1, 2022

Montway is a great company if you are moving your vehicle across the United States. The crew loaded it on the truck in 15 minutes. In 72 hours it was delivered and parked in my driveway.
November 5, 2022

900000
+
Satisfied customers
Trusted by the world's largest brands








Car Shipping in Wyoming
Transporting your vehicle to or from Wyoming
What comes to mind when you think of Wyoming? Mountains, parks, wildlife? While quiet and solitude are certainly a major appeal of the Cowboy State, it is also the site of important historical events and full of activities the whole family can enjoy.
With remote work becoming the norm, people aren't tied down to a certain location and can live wherever they want. Those seeking adventure and to be one with nature will find no better place than Wyoming to call home. There has even been a 15-20% increase in people buying homes in Wyoming from out of state. While there's much to see and explore throughout this beautiful part of the country, you've got to get yourself and your car there first!
Get an instant quote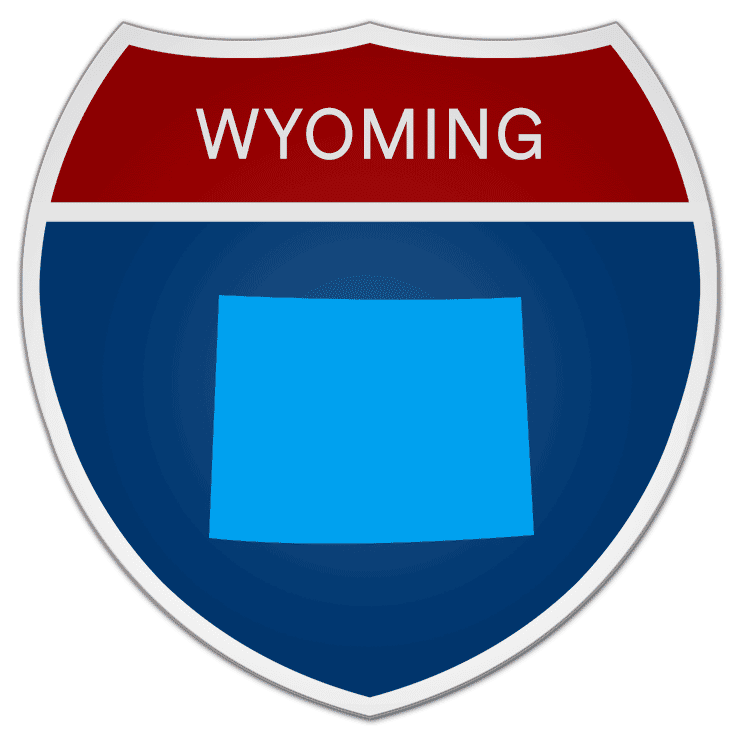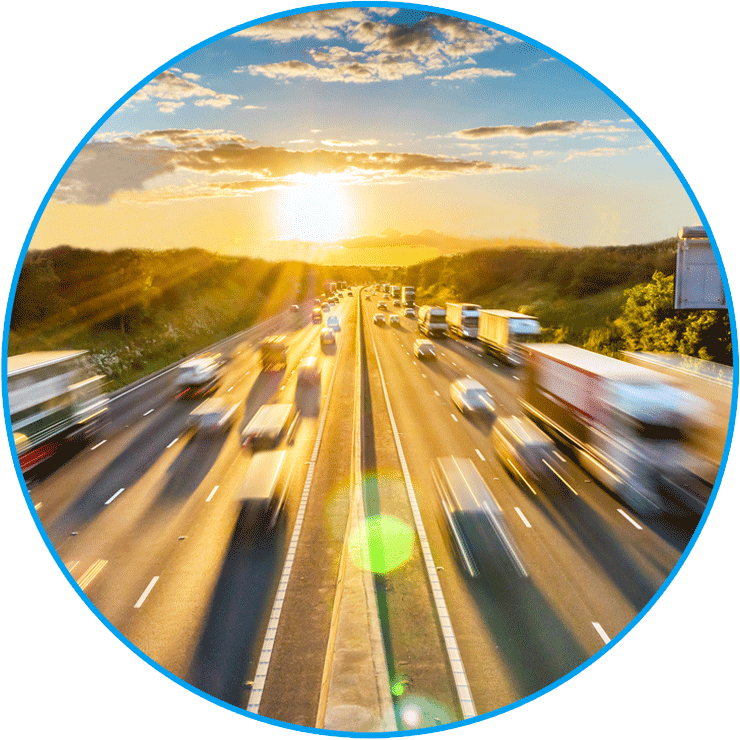 What to consider when shipping a car in Wyoming
Whether you're relocating, visiting or purchasing a used or classic car that you need to transport across the country, you must think through your options for getting the vehicle where it needs to go. You could plan to drive it yourself, but doing so can cost you a lot of time, money and wear on the automobile.
An alternative is to hire an auto transport company to ship your car and have it meet you at your destination. Professional car shipping may seem complicated and expensive, but it's actually a simple process that could potentially save you money in the long run. Shipping nearly 200,000 vehicles each year, Montway Auto Transport is a trusted transport broker that has earned an A+ rating with the Better Business Bureau.
Choose the best Wyoming auto transport company
Once you decide to have your car, truck, ATV or other vehicle professionally hauled, you've got a few decisions to make—an open or enclosed trailer, door-to-door delivery or terminal transport, pickup date and so on. But by far the most critical choice is which company to work with.
Finding the best carrier for the job may seem stressful, but an auto transport broker does a lot of the work for you, taking your needs and details about your vehicle into account to determine the best solution. With over 64,000 online customer reviews and an average 4.7/5 rating, Montway Auto Transport prioritizes customer satisfaction, which is why we're the leading broker in the industry. Start by requesting a quote for Wyoming auto transport or calling us at (888) 666-8929.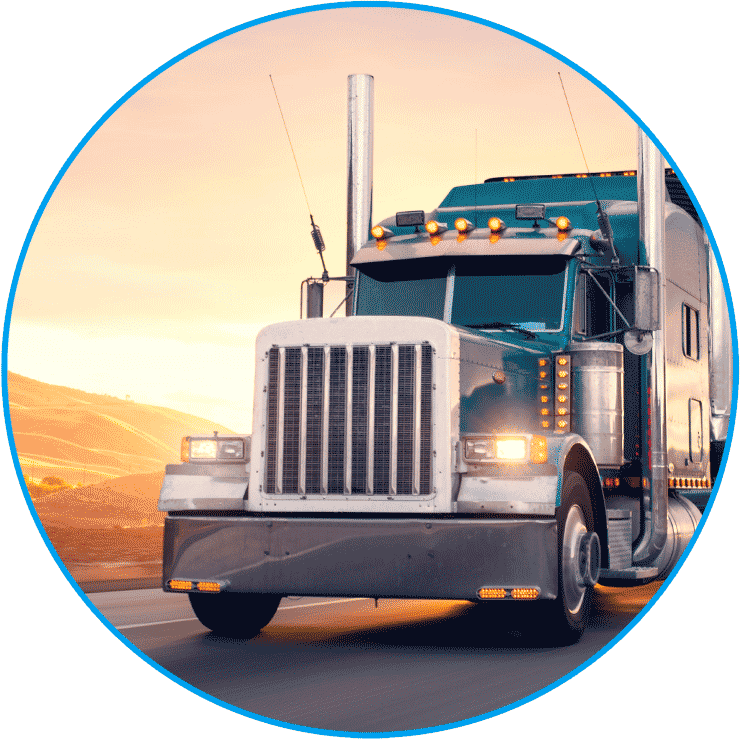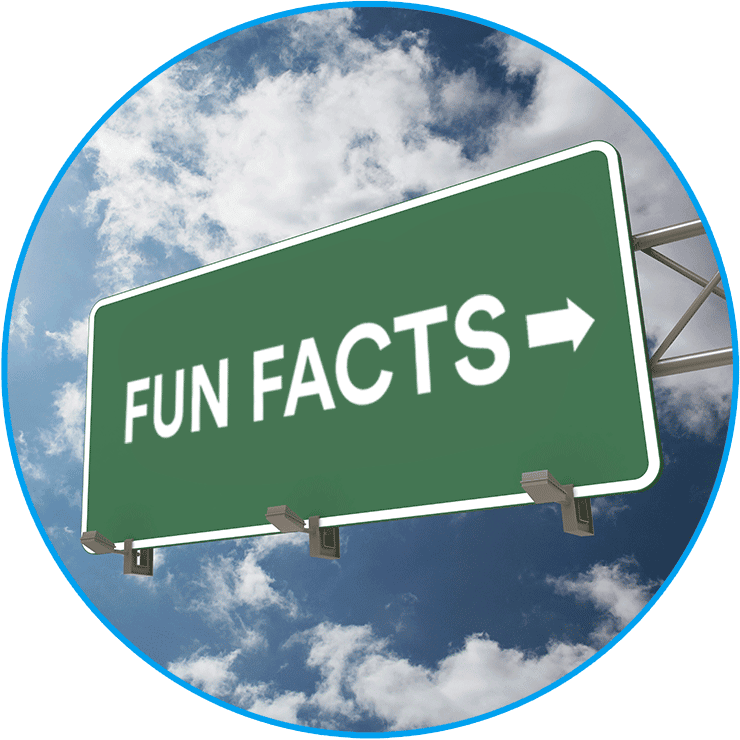 Fun facts about Wyoming:
Wyoming has the smallest population of any other state in America, even though it is the tenth largest by area.
James Cash Penney opened the first JCPenney store on April 14, 1902 in Kemmerer, naming it "The Golden Rule" and setting the standard by which all stores were operated.
Although Wyoming is landlocked, it has 32 islands within its borders, most of which are located on Jackson Lake, Yellowstone Lake and the Green River.
Wyoming was the first state and territory in the world to allow women the right to vote in 1869, earning it the nickname the Equal Rights State.
Hundreds of travelers and commuters pass through the town of Buford every day, but with a population listed as one, it doesn't have many residents.
Wyoming tourist attractions:
Home to some of the best ski and snowboard slopes in the United States, Jackson Hole is a valley between the Teton and Gros Ventre mountain ranges.

The Buffalo Bill Center of the West features artifacts from the Wild West, including pieces from both Native American and cowboy culture.

Go back in time at the Chugwater Soda Fountain, the longest-running business in the town (est. 1914). Enjoy breakfast, shakes and malts at its charming original storefront.

Wyoming Frontier Prison Museum is in the old Wyoming State Penitentiary, offering guided tours through cell blocks and a chance to view inmate profiles from the penitentiary's 80-year history.

Cheyenne, the capital of Wyoming, displays authentic Old Western living with the world's largest outdoor rodeo, a railway trolley and boot shops.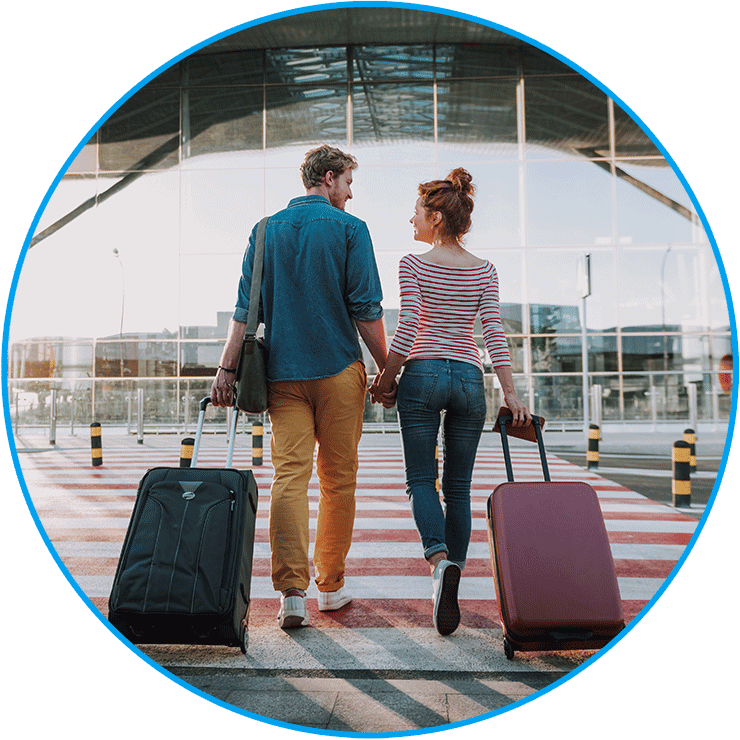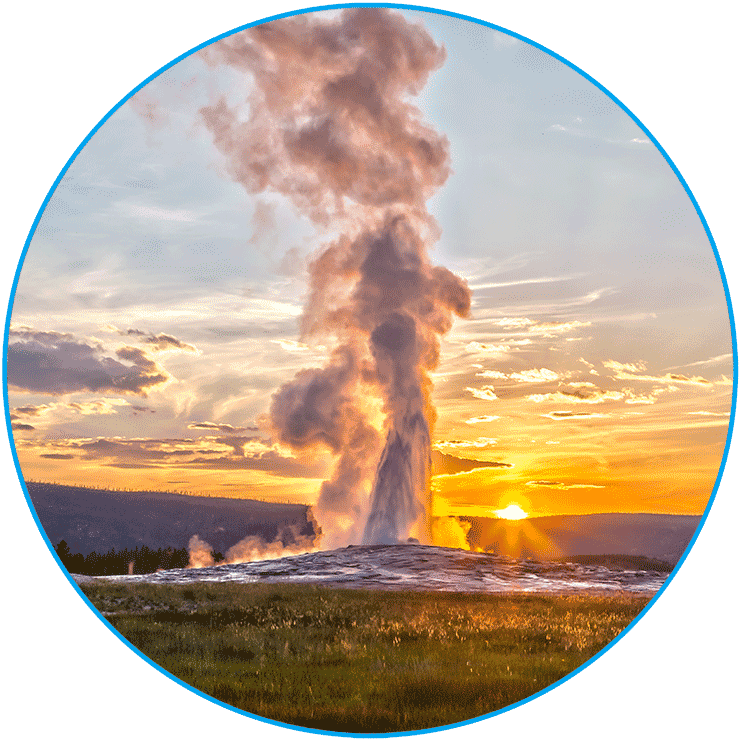 Top 5 parks in Wyoming:
Yellowstone became the first national park in 1872. It has 2.2 million acres for visitors to explore wildlife, geological wonders and nearly half of the world's active geysers.

Mountains, hundreds of miles of hiking trails, lakes and rivers are located in Grand Teton National Park, making it an ideal stop for climbers, skiers, backpackers and canoers.

At 867 feet, Devil's Tower National Monument is like a natural skyscraper, with areas for climbing, hiking and camping along with designated sections for your furry friends!

Bridger-Teton National Forest is an outdoor lover's dream, with rental cabins and opportunities for horseback riding, photo ops, water sports and plenty of other activities.

Flaming Gorge National Recreation Area has a 91-mile reservoir separated from the Green River by the Flaming Gorge Dam. Rent a boat, waterski, tube or raft.
Get an instant quote
Nothing makes us happier than satisfied customers!
Learn more about their experiences shipping autos to and from Wyoming with Montway Auto Transport.
"This is the fourth time I've used Montway to ship cars, pickups and vintage car from New York to Wyoming and from New York to Arizona. Timely, efficient and I've been impressed with every driver. Price is fair. I keep using them and they get my hearty recommendation!"
Charlie Vandercook 9/20/22
"Awesome service. My truck was stranded in Wyoming and Montway had the cheapest estimate. I contacted them on a Friday and they picked up my truck on Monday and delivered it on Tuesday morning. Fast, professional and the price was a lot cheaper than other service providers. So happy with the delivery."
Jon Boettcher 8/6/22
"Best company ever! Experienced, professional and courteous. Delivered on date as promised to Wyoming from El Paso. I will use Montway again and refer them anyone needing transport services. Thank you."
Anna Tidwell 4/27/22